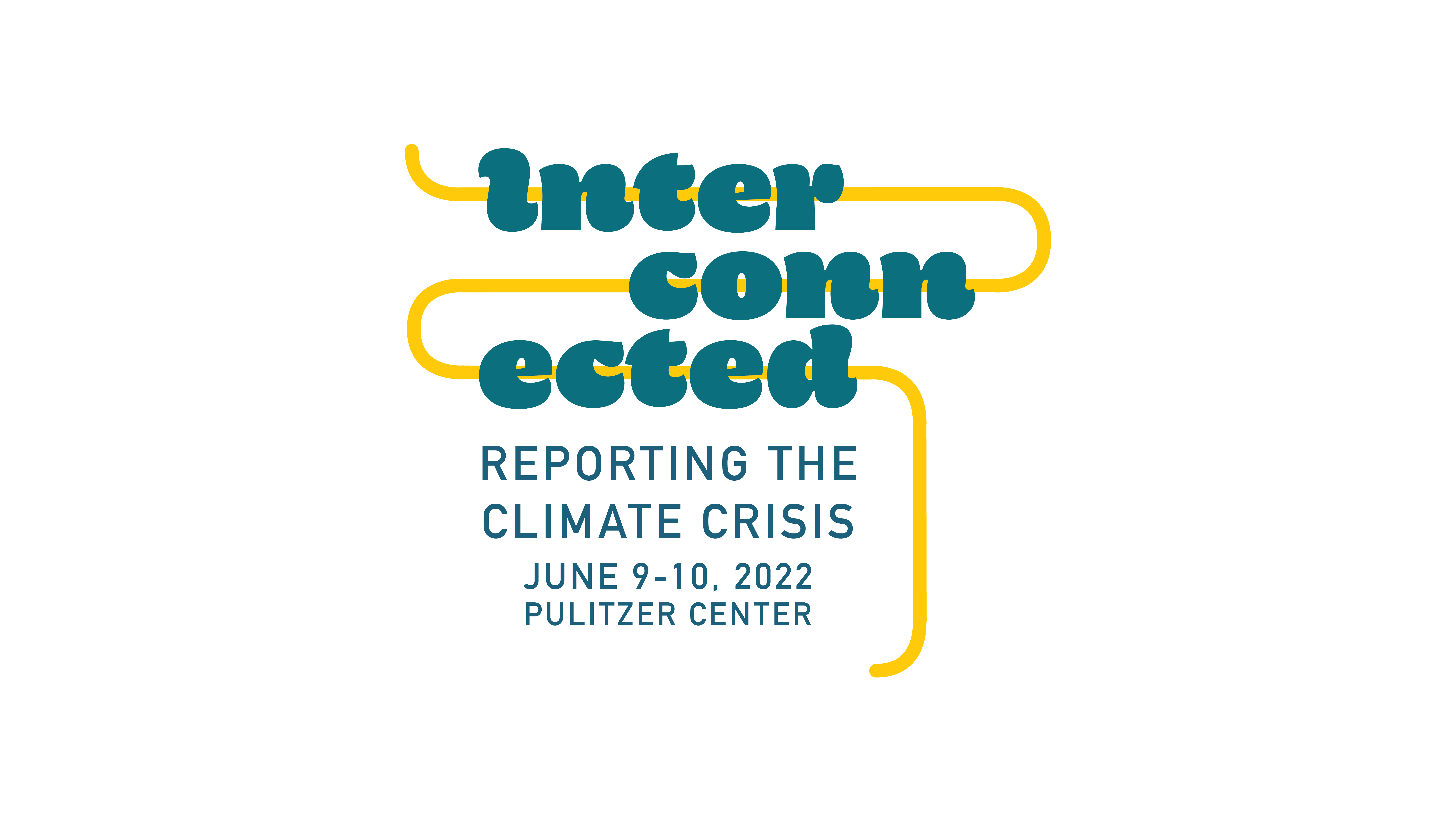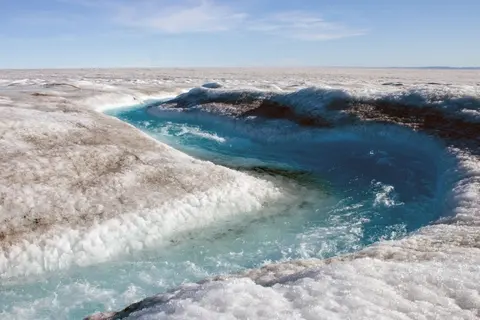 How do journalists tell climate stories, and who is telling these stories? How can journalists collaborate more effectively across borders to tell underreported climate stories? How do we connect global and local climate issues to other issues of importance, such as gender, religion, labor, and social justice?
We are pleased to invite you to explore these questions during the Pulitzer Center's annual conference, taking place on June 9 & 10, 2022, with virtual programming in five languages for a global audience.
---
Interconnected: Reporting the Climate Crisis will feature two days of unique and engaging events centered on the Pulitzer Center's mission of quality journalism and education, bringing together journalists, editors, educators, students, and experts from around the world at the forefront of climate change and environmental reporting.
This is an opportunity to connect with and hear from Pulitzer Center grantees, Fellows, journalists, and experts who are utilizing innovative approaches to covering the most critical climate issues of our time—from leveraging artificial intelligence to expose mining sites in the Amazon, to exploring how climate change and migration undermine women's livelihoods, linking big corporations to global deforestation and labor abuses, and more.
Across two days of plenary sessions, panel discussions, and Q&As, attendees will examine emerging trends in journalism through the lens of Pulitzer Center investigations; explore new and innovative tools for conducting cross-newsroom and cross-border investigations; hear from other professionals working on intersecting climate issues; and discover new career opportunities made possible through Pulitzer Center reporting grants and fellowships.
As part of the Pulitzer Center's long-term support for climate change reporting, programming will be supported by our initiatives surrounding climate change's many intersecting issues, featuring award-winning Fellows and grantees from our Rainforest Investigations Network, Rainforest Journalism Fund, Connected Coastlines, and newly launched Your Work/Environment initiative.
Journalists, educators, researchers, and the public must work together to bring underreported climate stories to light. We hope you'll join the conversation in June.
Photo credit: About 500 years ago, the Portuguese explorer Ferdinand Magellan discovered a sea passage in the extreme south of the planet, a region completely unknown by the Europeans who later called it "Terra Australis Incognita." This discovery united the world and was in effect the first globalization of modern society. These are the waters of the Strait of Magellan, which unites the Atlantic and Pacific oceans. Strait of Magellan, Chile, 2021. Image by Marcio Pimenta. Chile, 2021.
June 9, 2022
12:30-2:15 PM EDT
Welcome & Plenary Session
Join the Pulitzer Center as we open our 2022 Annual Conference, "Interconnected: Reporting the Climate Crisis," with an exploration of new frontiers in climate communication and engagement. The session features Pulitzer Center education and outreach specialists from across the globe and highlights work from the Climate Science Reporting Fellowship initiative. Featuring:
---
2:30-3:45 PM EDT
Concurrent Sessions (3)
Each session will be livestreamed and recorded to Youtube. Recordings will be available after the event.
Climate & Labor | Hot Times: Climate Change in Every Workplace
Labor and climate experts in some of the most affected countries discuss how and why climate coverage rarely focuses on work issues. They examine the issues and how best to report on the risks. Featuring:
Nikhil Dey
Andreas Flouris
---
Religion & Climate | Religion, COVID-19, and Deforestation in the Amazon
For centuries, incursions of different religions in the Amazon have raised issues around the conservation of identity, Indigenous beliefs and practices, and nature in the world's largest rainforest. In this panel, Pulitzer Center grantees from Peru and Brazil will discuss the role of organized religion at a time of record-high deforestation, a devastating global pandemic, and the expansion of evangelical churches in the Amazon. Featuring:
---
Gender & Climate | Women on the Front Lines of the Climate Crisis
Around the world, women are often the first to suffer the negative impacts of climate change in their communities, from food and housing insecurity to cultural customs that deny women their independence. Women are also increasingly on the front lines of fighting for both climate and gender justice. Join a group of international journalists highlighting the relationship between climate change and women. Featuring:
---
4:00-5:15 PM EDT
Concurrent Sessions (3)
Each session will be livestreamed and recorded to Youtube. Recordings will be available after the event.
Climate & Labor | Making It Work: Revealing the Climate/Labor Story
How can editors and reporters frame stories around climate change and labor risks—and how can they get buy-in to begin with? Do newsrooms need a team to cover climate change with an eye on economic costs? Is there a way to examine the divide between historically industrial economies and emerging economies? Featuring:
Hannah Fairfield
Syeda Rizwana Hasan
Elijah Wolfson
---
Religion & Climate | Spirituality, Culture, and Climate
What are the intersections between spirituality, culture, and climate? How does the notion of stewardship differ across regions, and how is it similar? Journalists from around the world consider these questions in the context of their reporting. Featuring:
---
Gender & Climate | Women on the Move: Teaching Gender, Climate, and Migration
The Pulitzer Center is dedicated to connecting teachers and students with underreported news stories and the journalists who cover them. "Women on the Move," a National Geographic feature, documents the life-changing and often perilous journeys of eight female migrants through photography and print journalism. Join journalists, educators, and a student to learn how the Center amplified this project in classrooms around the country. Featuring:
June 10, 2022
9:15-10:00 AM EDT
Welcome & Plenary Session
Featuring:
---
10:00-11:15 AM EDT
Collaborating Against Climate Change
Climate change, supply chains, and deforestation are regional and global issues in nature. Such topics require cross-border and multidisciplinary collaboration to produce more comprehensive and impactful reports. The panelists, who have worked on highly collaborative projects and investigations, will share their experience, lessons, and tools on how to forge effective reporting on climate issues. Featuring:
---
11:30 AM-12:45 PM EDT
This panel brings together some of our most exciting local news partners to explore how they've reported on the community impact of large-scale climate issues, such as sea-level rise and ocean temperature. This session will also delve into stakeholder engagement strategies, including K-12 education. Featuring:
Cynthia Barnett
Brian Keane
---
---
2:45-4:00 PM EDT
Concurrent Sessions (3)
Each session will be livestreamed and recorded to Youtube. Recordings will be available after the event.
Innovative Investigations that Inspire
Artificial intelligence, satellite imagery, geospatial analysis, and other technologies have been key elements in some of the star projects supported by the Pulitzer Center. Journalists behind those projects will be on this panel to share their methodologies, tools, and technology partners that will inspire your next journalism project. Featuring:
---
Anthropocene Visual Storytelling
How should we document our current relationship with the Earth? From the Outer Banks to Brazil, photojournalists and filmmakers on this panel share how they see the climate through a variety of lenses. Featuring:
---
Communicating Climate: Education and Outreach Strategies
The climate crisis is a complex topic. If not well communicated, it can mean everything and nothing at the same time. One can feel easily overwhelmed, frightened, or even paralyzed reading or listening about it. This panel brings together a series of powerful messengers who have created outreach and education strategies to decode the climate narrative, creatively reaching new audiences' minds and hearts. Featuring:
---
4:15-5:30 PM EDT
Concurrent Sessions (3)
Each session will be livestreamed and recorded to Youtube. Recordings will be available after the event.
Climate Justice and Beyond: What's Next for Rainforest Reporting
Climate justice, rainforest reporting, and accountability are closely intertwined. How is climate action different or similar across regions, and why is it crucial to report on? What are the main resources and approaches reporters use? Who is accountable for protecting and preserving rainforests? Journalists from around the world consider these questions as they share their reporting, the perceived impacts on communities and ecosystems, and how to create awareness that promotes change. Featuring:
---
Full Circle: Reporting the Climate Crisis Across the Arctic
Communities from around the Arctic Circle have been among the earliest to feel the impacts of climate change. Indigenous communities have been disproportionately affected, yet their voices have remained underrepresented in most news media outlets. Meanwhile, closer to home, it can be easy to ignore how changes far off in the Arctic impact our own environments. How do we tell these stories, and whose voices are heard? Featuring:
---
Supercharge Your Environmental Stories with Data and Visuals
Data can be both a source and a tool to tell environmental stories, and data visualization can greatly make a story more engaging and digestible. Join grantees and fellows to discuss how they've used both data and visualizations to enhance their environmental stories. Featuring: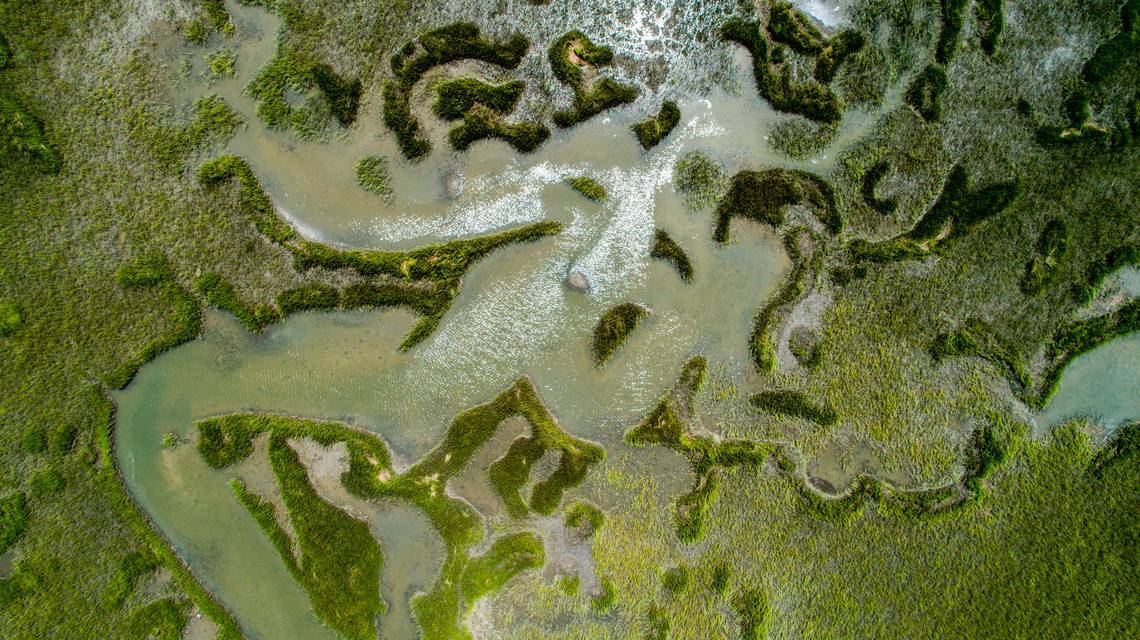 The Pulitzer Center's annual conference will be a hybrid event taking place on June 9 & 10, 2022, with online programming for virtual audiences from the National Press Club in Washington, D.C.
Interpretation services will be available in English, Spanish, Portuguese, French, and bahasa Indonesia. Please fill out the interest form below to RSVP, and pre-register for individual Zoom sessions under Day 1 and Day 2 on this website page.
Explore Featured Lesson Plans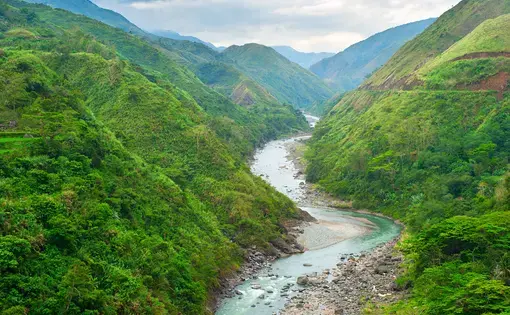 Lesson Plan
Visualizing Colonialism's Impact on Deforestation
Students examine the relationship between colonialism, governmental policy, and deforestation in order to evaluate conservation strategies and/or create their own graphic timelines of deforestation.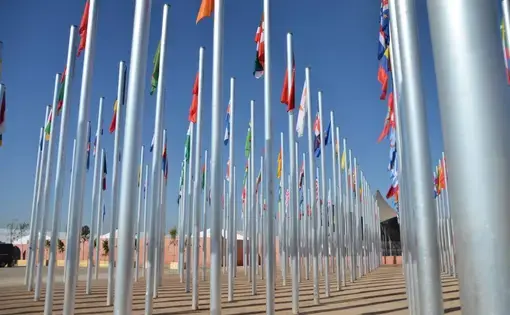 Lesson Plan
Using Pulitzer Center Reporting to Examine the SDGs
Students will explore and discuss the SDGs and Pulitzer Center-supported reporting that connects to all 17 goals. They will then use research, writing, and art skills to engage with the reporting.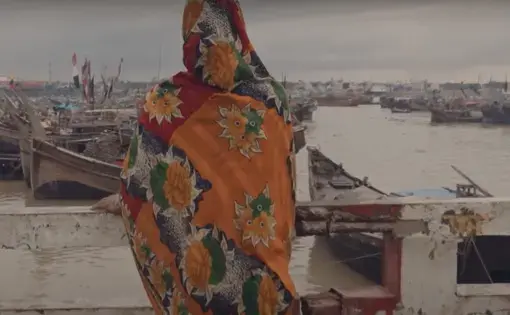 Lesson Plan
Moving Migrants: Examining Intersections of Climate, Migration, and Gender
Students examine the connections between migration, climate change, and gender in Bangladesh.