Virtual and in-person workshops led by our staff and journalists introduce techniques for integrating journalism skills and global news into multidisciplinary curricula.
Our paid, virtual Fellowships invite educators to collaborate with award-winning journalists, the Pulitzer Center education team, and each other to create and share short units that engage their students in making local connections to global news, practicing media literacy skills, and building empathy. We also develop and facilitate customized workshops in partnership with K–12 schools, districts, universities, and education organizations worldwide.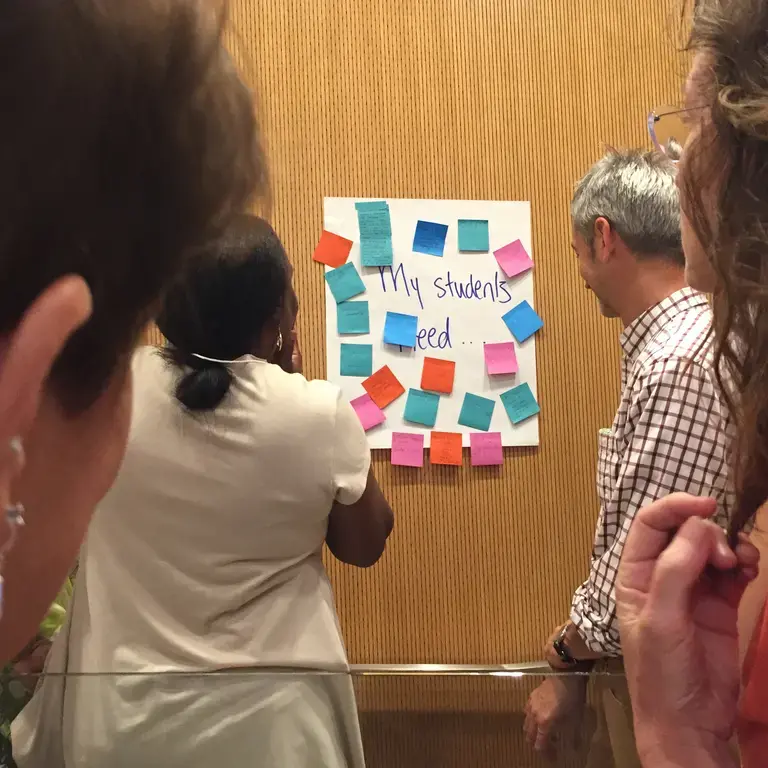 Register for an Upcoming Event
Fill out the form below to connect with a member of the K–12 education team about developing a customized professional development opportunity for your school, district, or organization!
Request an Educator Workshop