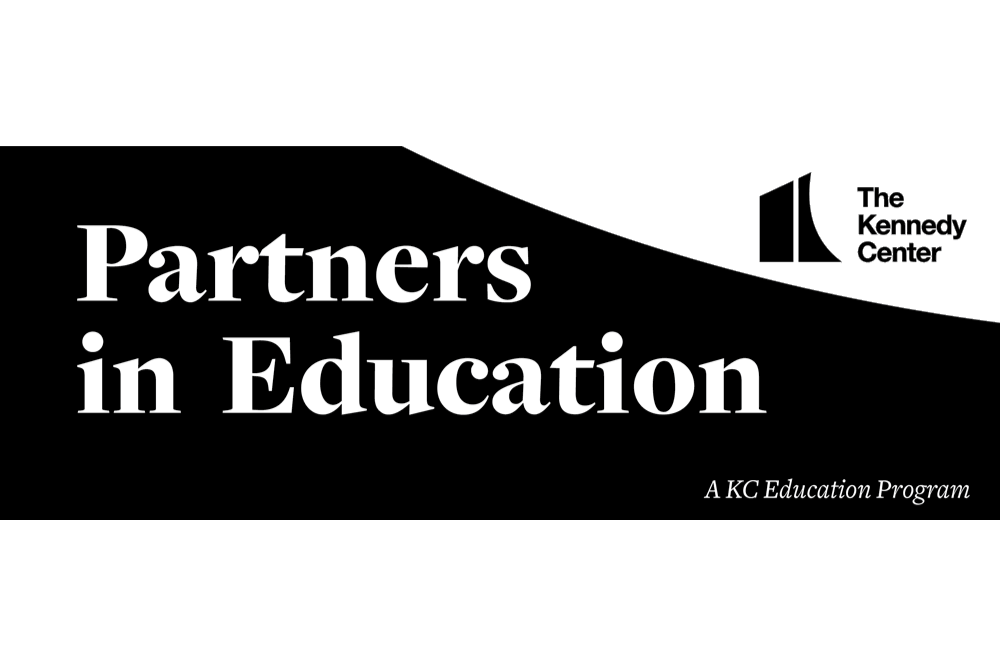 This February, the Pulitzer Center had the exciting opportunity to present a training at Kennedy Center's Partners in Education Annual Meeting. In keeping with this year's theme, "The Human Journey," Senior Education Manager Fareed Mostoufi and Pulitzer Center Grantee Kathryn Carlson presented on methods for using the arts and global news stories to guide students in making personal connections to pressing global issues. Using Pulitzer Center reporting, this training walked educators through different activities for integrating global news into creative writing, visual art, and theater exercises.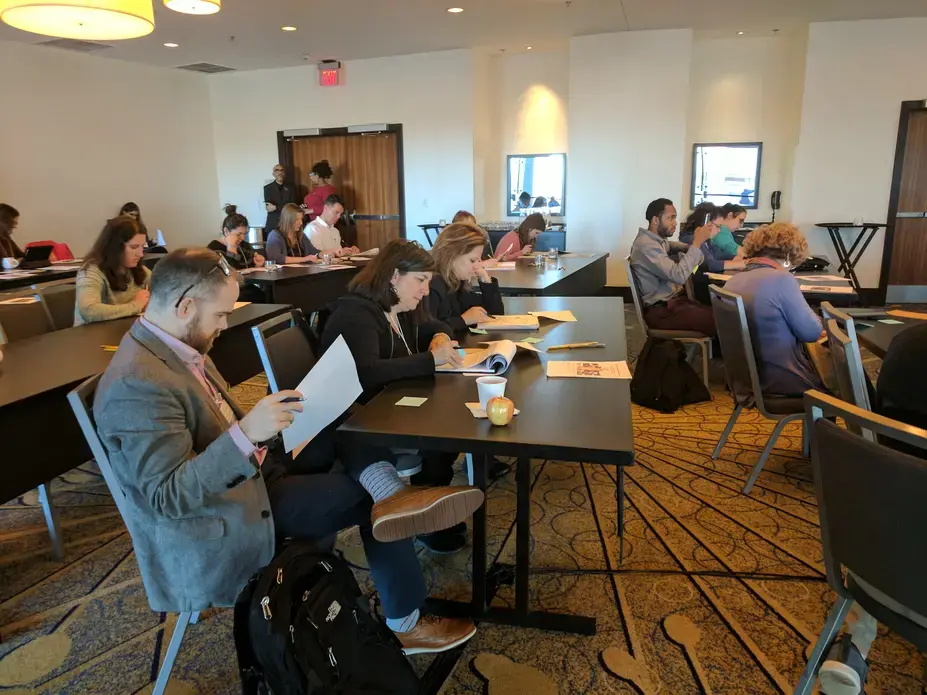 Participants read up before engaging in the poetry section of the workshop. Image by Devani Lemmon. USA, 2019.


First, participants chose and read one of the Pulitzer Center articles scattered across the tables. After reading their chosen news pieces and sharing certain lines that stood out to them, educators created poems integrating that line. Educators shared lines from their poems in partners, and then some shared with the entire group. There were several great finished products and the example included here shows how unique these products can be.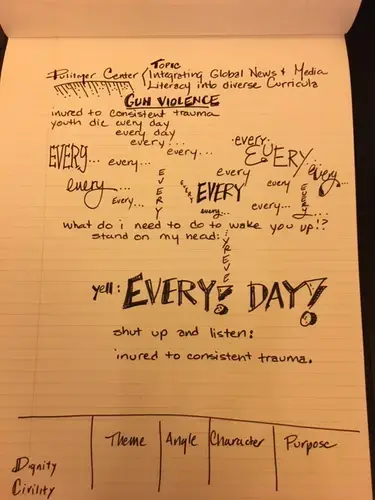 Taking writing from a news article and engaging with lines that stand out provides a unique method for engaging students with language and creative writing while introducing them to world news that might otherwise be missed. This can easily be brought into classrooms simply by searching Pulitzer Center reporting and printing out news articles for students to choose from, or having them look up their own.For further examples of how you might bring this same activity into the classroom,check out our "Fighting Words" poetry contest. Click here to read the winning entries from spring 2018. The final deadline to submit to the spring 2019 contest is May 20, 2019.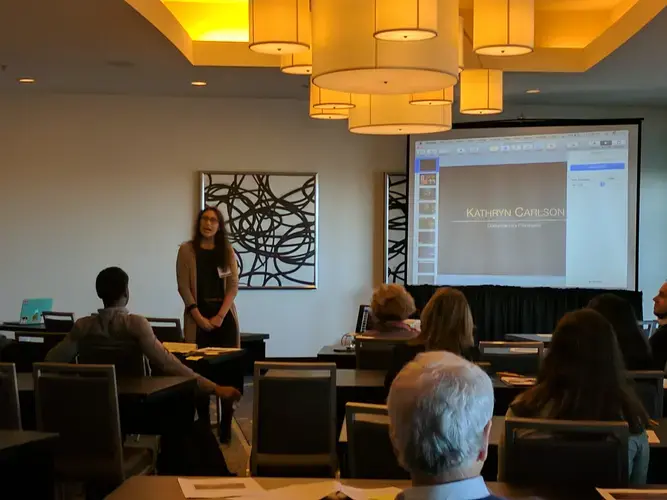 Following this exercise, grantee Kathryn Carlson introduced her reporting for National Geographic  on widows in Uganda and discussed how educators might use documentary film to encourage students' empathy and also introduce them to a potential lifelong passion. She noted that having the opportunity to get behind the camera as a teen was what allowed her to really find her voice. As she grew older, she grew more passionate about using that voice to tell global stories, including the story of Ugandan widow and activist Betty Nanozi. One of the key takeaways for thinking about integrating news media into classrooms is that there are unique possibilities for all different styles of learners. For some, the up-close and personal style of Kathryn Carlson's documentary may be more effective at inspiring a student's work. Others may thrive on the details and information provided in a more traditional news article.
After working through ways to process global news through writing and film, participants turned to the physical. Mostoufi led teachers and artists through a theater exercise that guided them in creating spoken-word and physical movement that portrayed key aspects and feelings of Carlson's reporting from Uganda. They started by brainstorming images and phrases that stuck out from Carlson's presentation. Next, Mostoufi led movement warm ups that demonstrated how those images and phrases could be explored through movement. Finally, participants worked in small groups to create movement performances that reflected 3-5 images and phrases from Carlson's reporting.



Switching pace slightly and getting participants, including students in classrooms, out of their seats can change the ways people interact with the global news pieces. This activity could encourages students to think,"How do I condense the emotion and key story elements of a documentary or news article into three or four words and movements?" Critical thinking and creativity have to work together to make a coherent piece. Please check out the photos above to see how their translations went.
This exercise was the culmination of examining different ways to integrate news and the arts in classrooms. Moving through written, visual, and physical methods of artistic expression participants engaged with reporting projects in unique and exciting ways. If you want to learn more about integrating news media into your classroom, or have tried activities already that you'd like to share,  please contact us by emailing [email protected]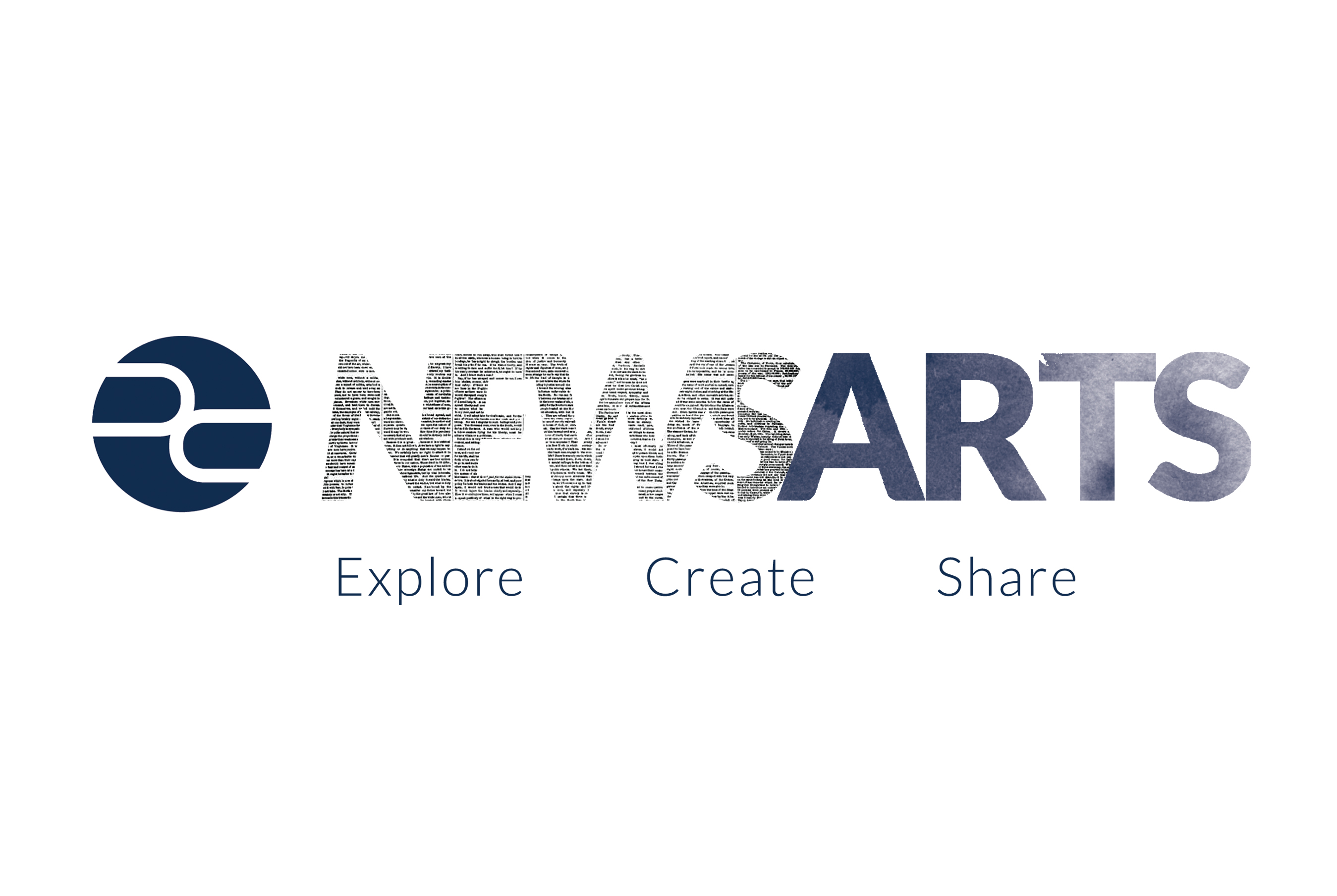 NewsArts: a Pulitzer Center initiative that explores the intersections between journalism and art...
RELATED ISSUES