Pulitzer Center Update June 15, 2020
Announcing the 2020 Pulitzer Center Reporting Fellows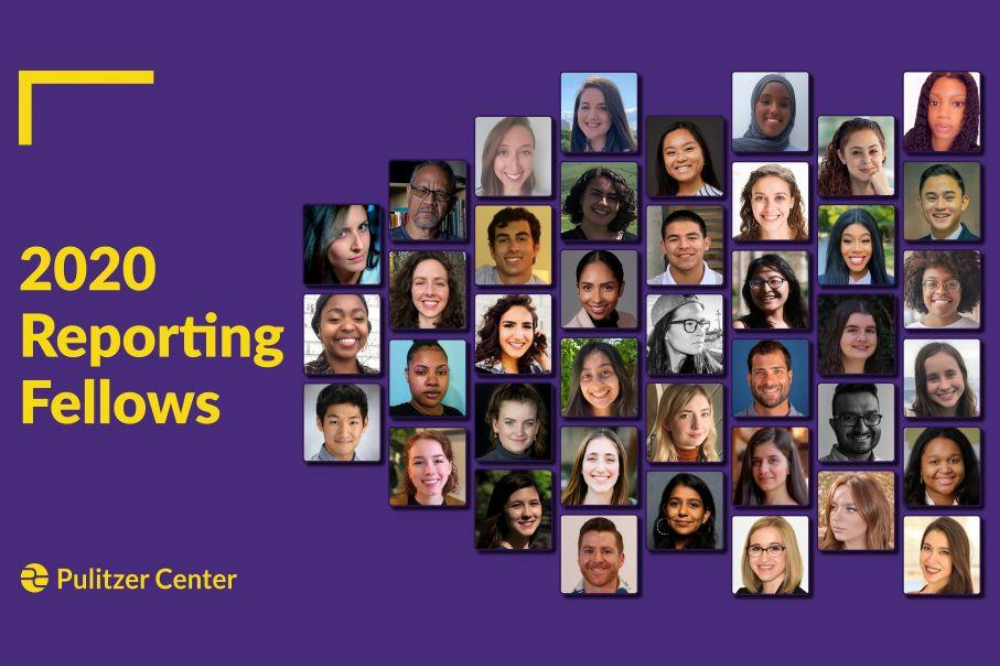 The Pulitzer Center is proud to announce the 2020 cohort of 40 Reporting Fellows. Despite the ongoing crisis of COVID-19, the Fellows will cover underreported issues in 23 countries across the globe to shed light on some of the most critical challenges of our time. Many Fellows have modified their proposals to report within the United States or remotely. Reporting Fellows who choose to report internationally will delay travel until conditions are deemed safe for them and the communities they intend to report on.
This year, Fellows will investigate underreported stories related to the coronavirus pandemic, environment, global health, culture and identity, immigration and forced displacement, economics, politics, education, and justice.
The Pulitzer Center awards fellowships to students at our Campus Consortium partners—these include liberal arts colleges, community colleges, state universities, Historically Black Colleges and Universities, and graduate schools of journalism and public health in the U.S., Canada, and Qatar. Each Fellow is paired with an adviser—a Pulitzer Center grantee with special expertise in the Fellow's topic or reporting destination. Pulitzer Center editors also provide mentoring in reporting, writing, and multimedia.
"Our 2020 Reporting Fellows are dealing with a lot—and that is one reason we want to do whatever we can to make this fellowship rewarding—a bright spot in the midst of a tumultuous time," said Kem Knapp Sawyer, who directs the Pulitzer Center Reporting Fellows Program. "The fellowship will give them a sense of purpose—many of the reporting projects deal with the injustices and inequities that are at the root of today's troubles."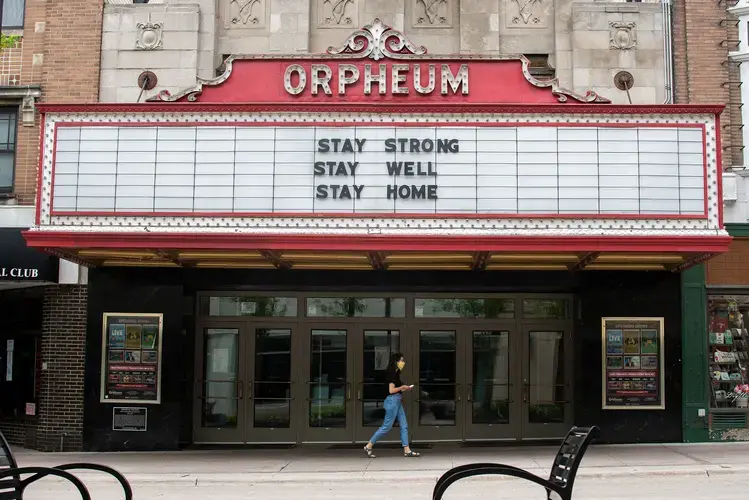 Coronavirus Pandemic
Sofie Isenberg, this year's Fellow from the Boston University College of Communications, plans to embark on a cross-country roadtrip within the United States to document the psychological aftermath of COVID-19. Sofie previously worked at the Food and Agriculture Organization of the United Nations, where she focused on causes and solutions to various inequalities. 
Emily Hayes of American University's School of Communication intends to travel to Italy to examine the effect of the coronavirus on rural communities whose economies rely almost exclusively on tourism. Emily currently writes for The Durango Herald in Durango, Colorado, where her beat includes issues of agriculture, public lands, and the environment.
Washington University in St. Louis Fellow Kunsang Lama will report on her native Nepal, where COVID-19 is causing a variety of responses and health decisions in Himalayan villages. Kunsang is a first-generation college student at WashU, where she serves as PR chair for the Lambda Alpha Antrhopology Honor Society and leads sunrise hikes for students during the week.
Khadija Islow, student at Northwestern University in Qatar, investigates how Sweden's approach to the coronavirus has affected its Somali diaspora community. Khadija's previous work has appeared in the Medill News Service, The Spokesman-Review, and the Frederick News-Post.
Énoa Gibson will use her fellowship to examine the effects of the coronavirus pandemic on students' access to education in Puerto Rico, where remote learning has become a challenge. Énoa, a rising senior at Howard University, currently works as a digital media intern for Spectrum Networks.
Brett Forrest and Brian Ryu, a fellowship team from the Columbia University Graduate School of Journalism, are developing their documentary, Victoria's Foil, which follows a Paralympic fencer whose Olympic aspirations are put on hold due to COVID-19. Before attending Columbia, Brett studied film and anthropology at the University of Colorado at Boulder. Brian is a graduate of New York University whose animations have been featured in The New York Times and The New Yorker.
Climate Change & the Environment
This year's University of Chicago Fellow, Claire Potter, examines how activists and architects are working to restore wetlands and natural waterways of Mexico in the face of urban sprawl. Claire is a former Pulitzer Center intern, and is the incoming co-director of a creative writing workshop to be held at the Cook County Jail in Chicago.
Anya Slepyan, our first Fellow from Swarthmore College, will report from her home state of Kentucky on the process of mine reclamation in Central Appalachia and the environmental and economic impacts that go along with it. Anya spends her free time volunteering with the Sunrise Movement and tutoring incarcerated students.
Blanca Begert, our Yale School of Forestry and Environmental Studies Fellow, will examine the complexities of carbon offset projects for local farmers in Peru's Alto Mayo Protected Forest. Blanca has previously investigated Indigenous issues while working with Peru's Center for International Forestry Research. 
Chloe Cloud and Cristian ArguetaSoto, a fellowship team from Texas Christian University's Bob Schieffer College of Communication, will report on Costa Rica's status as a silent leader in the fight against climate change. Chloe is a first-year student at TCU and is involved with the National Association of Hispanic Journalists. Cristian is a photojournalist who currently serves as a visual editor for TCU 360, the student-produced news outlet on campus. 
Jordan Neisler of Flagler College examines the water crisis in Jordan—ranked as the fifth driest country by the World Resources Institute—and the effects that water scarcity has on the refugee population. Jordan has worked as a social media intern for the Flagler Communication Department and is set to graduate in December 2020.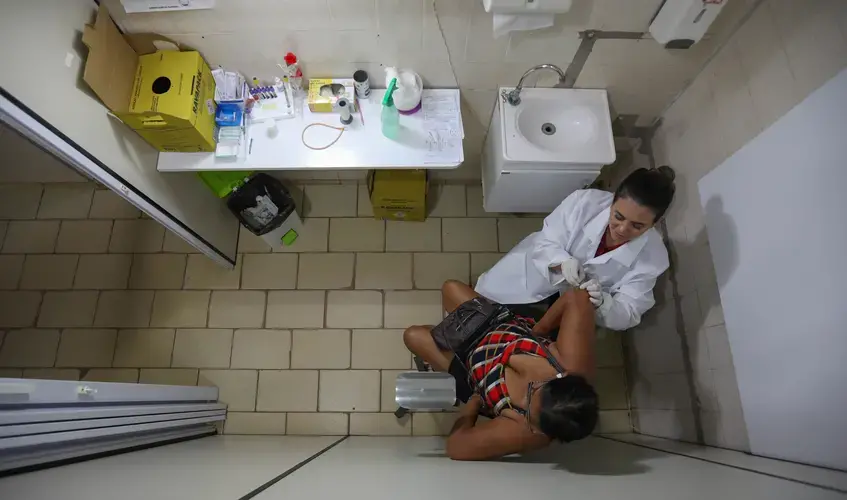 Global Health
Anton L. Delgado of Elon University traveled to Brazil in January to report on the country's ongoing fight against the resurgence of leprosy. His reporting covered efforts including educational programs for leprosy patients and recent drug developments. While at Elon, Anton served as the managing editor for the university publication, The Pendulum. 
Natalie Wodniak, our Fellow from the George Washington University Milken Institute School of Public Health, plans to report on schistosomiasis in Zimbabwe and how improved sanitation and healthcare access can improve health outcomes. Natalie has a passion for humanitarian issues and wants to focus her career on improving health access for vulnerable populations.
McGill University's Miriam Gladstone will investigate maternal morbidity in Indigenous Canadian women, whose mortality rates are twice that of non-Indigenous women in the country. Miriam is a second-year student of medicine, and her previous research focused on birthweight measurement processes and perceived value in Dar es Salaam, Tanzania. 
Rhya Evans of Georgetown University reports on the cultural and religious beliefs surrounding menstruation and menstrual management for Rohingya girls in Bangladesh. Rhya has a wealth of experience in global health, and has previously helped provide free HIV screenings in Washington, D.C. communities and interned with the Division of Infectious Disease in Bangladesh, where she worked on programs to reduce menstruation-related school absenteeism.
Our Boston University School of Public Health Fellow is Kayla Hui, who will examine mental health in Chinese immigrant truck drivers in New York City, as well as the labor practices of the companies that employ those drivers. Kayla is an aspiring photojournalist, and her multimedia work covering the Asian American community earned her a 2020 Slants Foundation Scholarship.
Armaja LaRue-Hill from the University of Missouri School of Journalism will report on the lack of ambulatory and emergency medical services available in Nigeria. Armaja has worked as a videographer intern for the University of Missouri, and, in addition to her documentary journalism studies, she is pursuing a degree in computer science. 
Manish Sreevatsava represents the Johns Hopkins Bloomberg School of Public Health for this year's cohort. His fellowship will bring him to Pakistan, where he will cover a new finding: Gender discrimination and religious opposition may now be affecting efforts of polio eradication in the country. Prior to his studies at Johns Hopkins, Manish worked for Peer Health Exchange, a nonprofit that trains college volunteers to teach health curricula in under-resourced high schools.
Dustin Jones, a recent graduate of the Columbia University Graduate School of Journalism, is in the final stages of his film, Back From the Brink. Dustin, who is a Marine Corps veteran, uses his documentary to shine a light on the epidemic of suicide and PTSD in veterans.
Olivia Diaz, our first Fellow from the University of Richmond, will center her fellowship reporting on the underlying causes of food insecurity in Detroit, Michigan, and the urban farms working to solve the problem. Olivia is a rising senior and has served as the Editor-in-Chief for The Collegian, the University of Richmond campus publication.
Culture & Identity
Davidson College's Julia Knoerr will report from her home state of California on community-based radio programs and their role as communication sources for Indigenous immigrants from Oaxaca, Mexico. At Davidson, Julia serves as the Editor-in-Chief of campus newspaper, The Davidsonian. 
Josee Molavi, our American University Center for Latin American and Latino Studies Fellow, will travel to Puerto Rico to explore connections of Indigenous spirituality and climate change for the Taíno people through a series of short documentaries. Josee is passionate about human rights and bilingual storytelling, and in the past she has worked to provide legal aid to asylum-seekers from Venezuela and Central America.
Rita Venant of Wake Forest University reports on the impact of the Australian bushfires on the Eora Nation Aboriginal people in Sydney. Before graduating from Wake Forest, Rita worked at the university's International Students and Scholars Office and helped to create campus programs focused on diversity and inclusion. 
Laura Zornosa from Northwestern University's Medill School of Journalism will examine the concept of liberatory memory in the cities of Bogotá, Colombia, and Chicago; both cities are home to centers that exist to memorialize human rights violations. Laura spent the summer of 2019 as an intern at the Center for Public Integrity, where she investigated money in politics.
Our City Colleges of Chicago fellowship team includes Jody-Ann Douglas and Dayanna Kemp, who plan to report on the effects of corporal punishment as a child-rearing method in Jamaica and Jamaican communities within Chicago. Jody-Ann is a student ambassador for Harry S Truman College within the City Colleges of Chicago network and serves as the head of the school's Social Justice Club. Dayanna is a second year student at Harry S Truman College, where she studies criminal justice and aspires to one day work as a criminal defense attorney.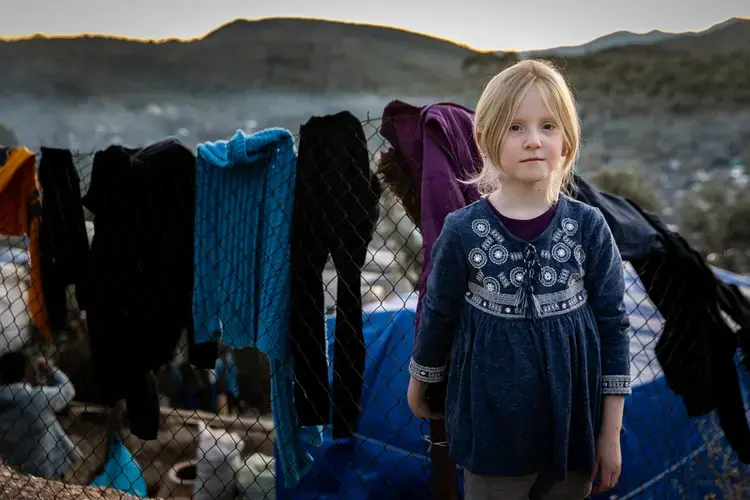 Immigration & Displacement
Two of our Fellows will report on refugees in Greece.
Maranie Staab of Syracuse University will return to the Moria Refugee Camp on Lesbos, Greece, where she has previously reported, to examine mental health issues among refugee women. Maranie is a visual storyteller whose work has brought her to Europe, Africa, the Middle East, and Southeast Asia.
University of Wisconsin-Madison inaugural Fellow Lawrence Andrea's reporting will cover post-asylum life for refugees in Greece and the absence of integration plans for asylees. Lawrence is currently working at the Milwaukee Journal Sentinel.
Southern Illinois University Carbondale student Amelia Blakely will focus her reporting on three destinations: Kiruna, Sweden, Carbondale, Illinois, and Herculaneum, Missouri, where pollution and contamination have forced the displacement of residents. Amelia's work has appeared in the Daily Egyptian, WSIU Public Radio, and the Gateway Journalism Review.
Spelman College's Francesca Bentley will report on the experiences of Black migrants who are settling in Maine, a state whose population is 95 percent white. Francesca previously worked with refugees and asylum-seekers in South Africa, and in the future she hopes to acquire a master's degree in international relations.
Economics, Politics, & Education
UC Berkeley School of Journalism student Michaela Vatcheva will use her personal connections as a Turk who grew up in Sofia, Bulgaria to investigate the current rise of nationalism through experiences of survivors of previous human rights atrocities in the country. Michaela's recent research for the Independent Reporting Program has led her to stories about aging and undocumented populations in California.
Our Forsyth Technical Community College Fellow is Debra Mullis, who will delve into Germany's free college system and whether or not the nonexistent price tag is worth it in comparison to attending college in the United States. Debra serves as the head editor for Forsyth Tech's newspaper, Technically Speaking. 
Stephanie Mejías is the inaugural Fellow for the School of the Art Institute of Chicago. Her reporting will focus on the government and political influences within Venezuela's Ballet Teresa Carreño, which has suffered from institutional corruption. A ballerina herself, Mejías developed her professional career at the Metropolitan Ballet in Minnesota.
Sara Avery, our first Fellow from Hampton University, wants to investigate the phenomenon of 3D printed homes in Haiti, which are provided to communities still recovering from disasters including the 2010 earthquake. While at Hampton, Sara has been a local and world writer for the Hampton Script campus newspaper and a violinist for the school's Chamber Orchestra.
Hunter College's Colleen Digney will travel to Vietnam to explore the lingering and damaging effects of landmines for children in the education system of the Quảng Trị Province, as well as the impact on agriculture and nutrition in the region. Colleen resides in Brooklyn, New York, and currently works as a social media intern for Late Night with Seth Meyers.
René Sing-Brooks, our LaGuardia Community College Fellow, plans to travel to his homeland of Nicaragua to examine the country's youth movement and its potential to become a transformative force in politics. René has previously led a multimedia workshop that received funding from the New York City Department of Education and has worked in human development and advocacy for people who have been incarcerated.
Justice
The Pulitzer Center awarded two Justice Fellowships in conjunction with our annual conference. 
Apoorva Mittal, a 2019 graduate of Northwestern University's Medill School of Journalism, will report on the effects of coronavirus on Islamophobia and discrimination toward Muslims in India. Mittal currently works at NPR's All Things Considered, and her previous reporting has been published in the Chicago Reader, The Military Times, and The Huffington Post.
University of Chicago undergraduate Meera Santhanam will investigate to what extent the work of Innocence Projects and similar organizations aimed at freeing the wrongfully convicted is compatible with theories of prison abolition. She has worked as an investigative intern at the Washington, D.C., Public Defender Service and as an intern with the Exoneration Project in Chicago.
Congratulations to all the 2020 Reporting Fellows!
---
This post was updated on June 25, 2020 with the addition of our LaGuardia Community College Reporting Fellow.