Pulitzer Center Update May 26, 2020
Pulitzer Center Announces 2020 Justice Reporting Fellows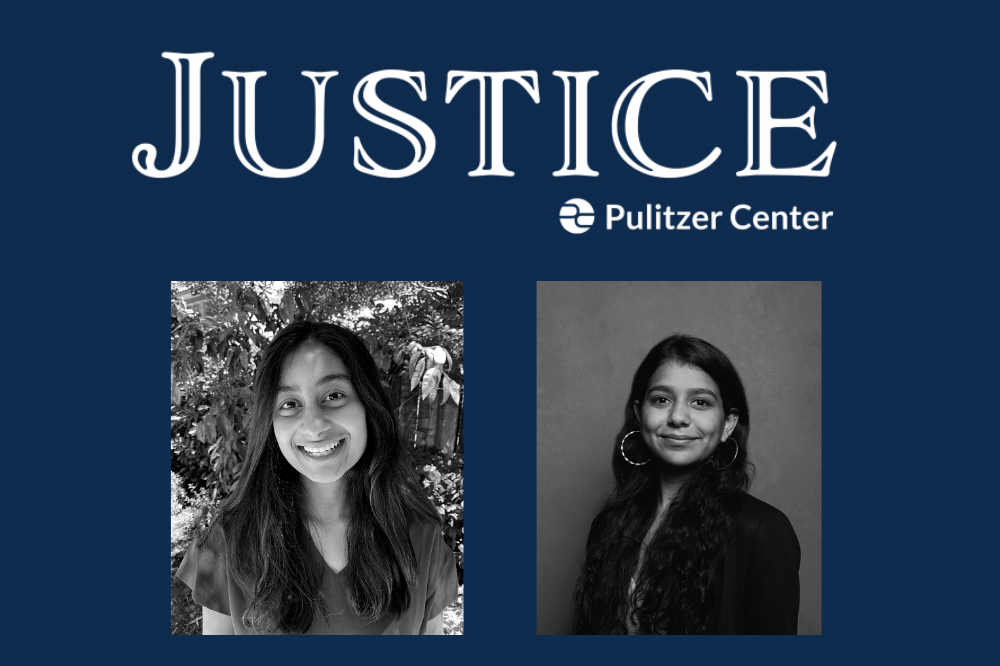 The Pulitzer Center is excited to announce the selection of the winners for the 2020 Justice Reporting Fellowships.
COVID-19 forced the postponement of our 2020 Justice Conference. However, we are holding several of the panel discussions in a virtual setting, and we are awarding two Justice Reporting Fellowships to members of our Campus Consortium. Congratulations to the two students who will bring to light crucial issues of justice.
Apoorva Mittal, a 2019 graduate of Northwestern University's Medill School of Journalism, will report on the effects of coronavirus on Islamophobia and discrimination toward Muslims in India. Mittal currently works at NPR's All Things Considered, and her previous reporting has been published in the Chicago Reader, The Military Times, and The Huffington Post. Mittal published her book, Refugee Changemakers: From Displaced to Indispensable while covering the European refugee crisis from the Netherlands.
"I haven't heard the voices of the Muslim minority I'm going to report on in the stories I've read—at least not in the mainstream media outlets," Mittal said. "My main intrigue or excitement as I go into this project is to get to know the story on a human level, and hopefully share that with the world."
Meera Santhanam, an undergraduate student at the University of Chicago, will investigate to what extent the work of Innocence Projects and similar organizations aimed at freeing the wrongfully convicted is compatible with theories of prison abolition. She has worked as an investigative intern at the Washington D.C. Public Defender Service and as an intern with the Exoneration Project in Chicago. On campus, Santhanam serves as the head editor for the "Viewpoints" section of The Chicago Maroon, the student newspaper for the University of Chicago.
"I wanted to bring together my interests in journalism and my interests in justice and understand race in the criminal justice system," Santhanam said. "This fellowship seemed like the perfect way to bridge those two interests in a project that was really hands-on and would let me answer very specific questions relating to prison abolition."
The fellowship winners were selected from a most impressive field of students and emerging journalists from more than 10 of the Pulitzer Center's Campus Consortium network universities. In addition to the Justice Fellowships, the Center selects fellows from each of its 38 Campus Consortium partner universities. All 2020 Reporting Fellows participate in the Campus Consortium Washington Weekend in October.
To see how the Pulitzer Center is adapting its annual conference amidst COVID-19, please visit this link.
RELATED ISSUES