Story

October 27, 2022
Day 2 Washington Weekend 2022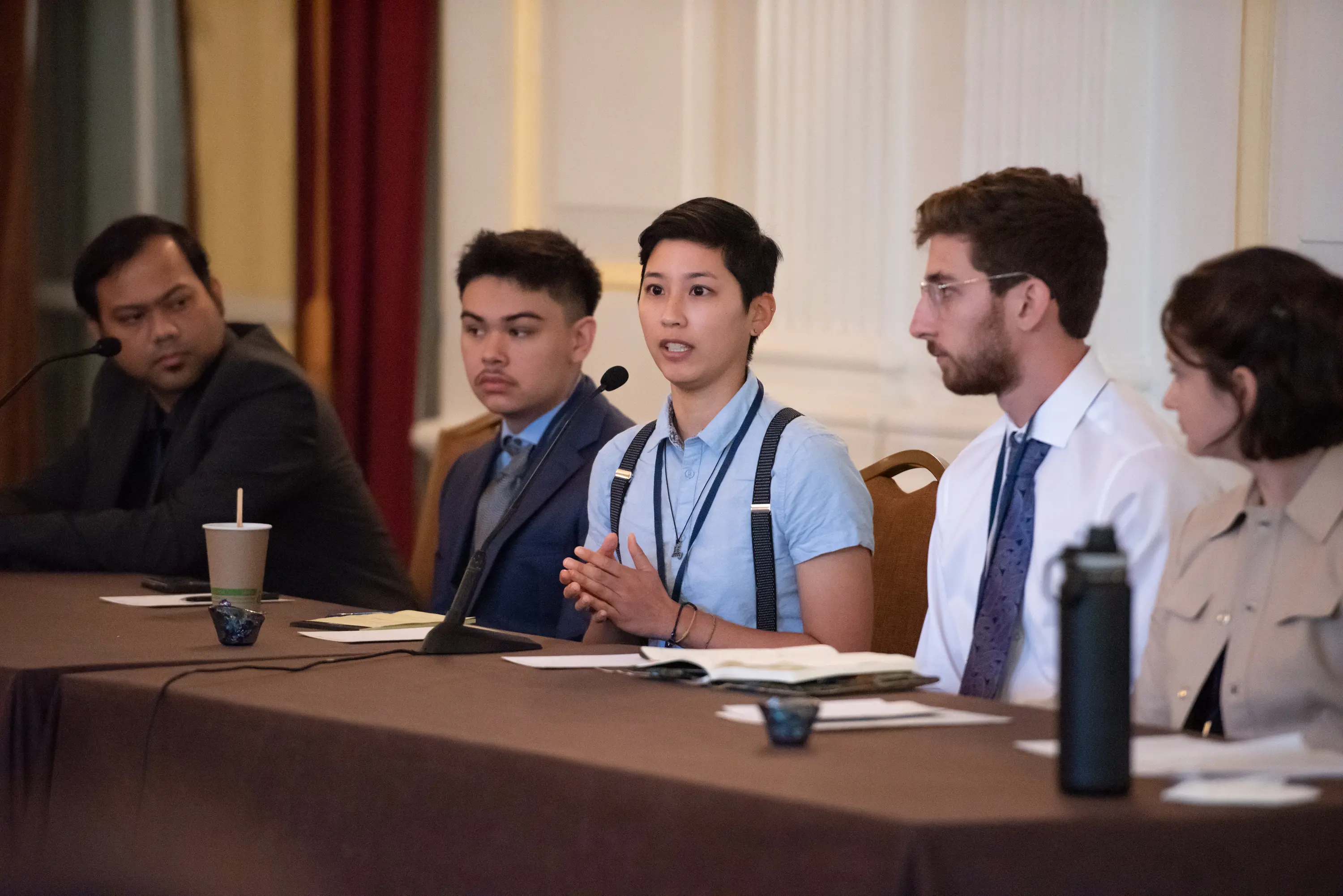 Day two of Washington Weekend began with presentations titled "Global Health," "Climate and the Environment," "Indigenous Rights," and "Human Rights." In the afternoon, Reporting Fellows explored D.C. by embarking on a scavenger hunt to see the city's highlights. The day wrapped up with an evening reception at Nick's Riverside Grill in Georgetown.
Global Health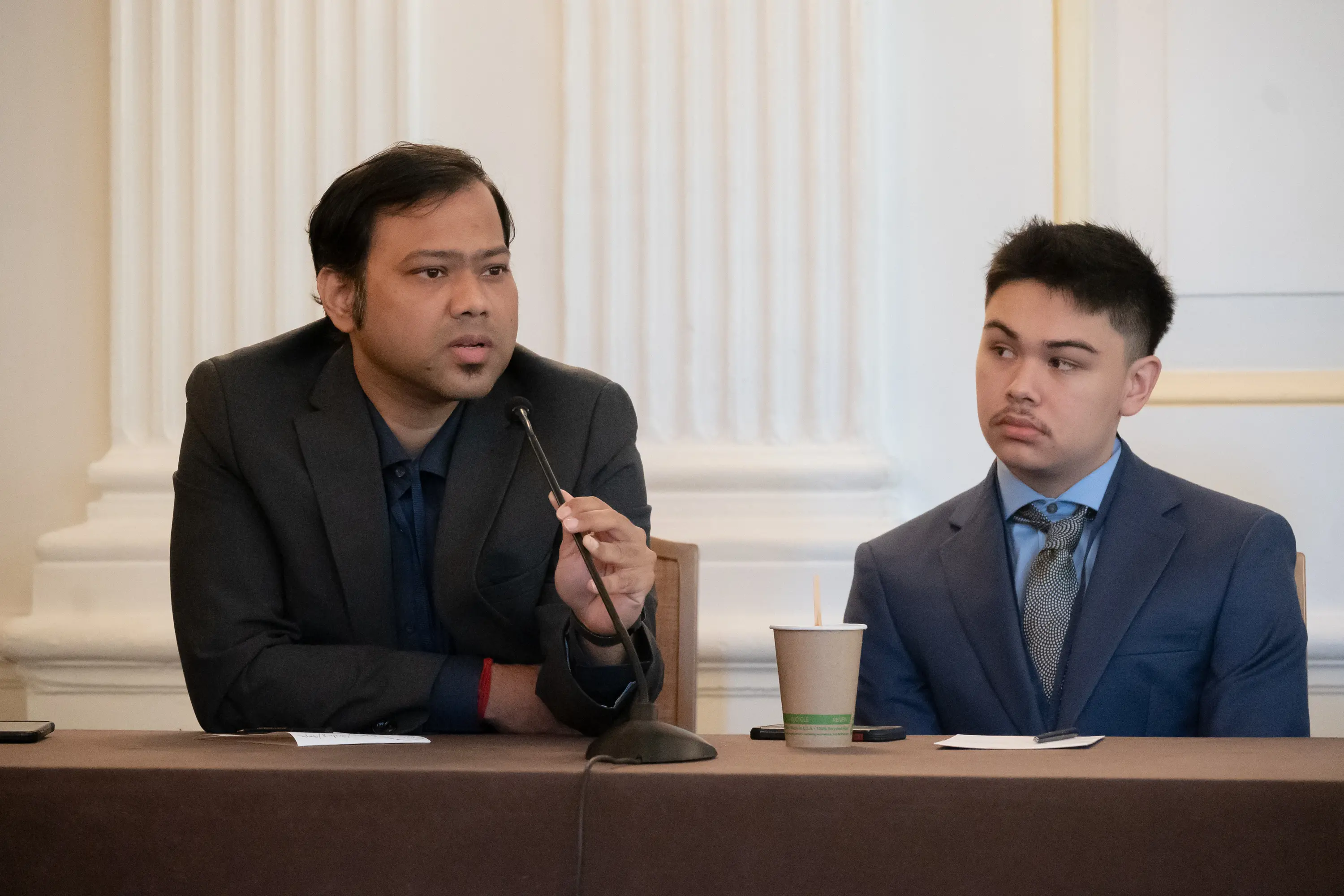 Pranab Chatterjee (Johns Hopkins Bloomberg School of Public Health) kicked off the panel on global health with a presentation on the legacy the Bhopal Gas Tragedy left as residents of the city grapple with the COVID-19 pandemic. In his project Between Scylla and Charybdis: Bhopal Gas Tragedy Survivors and Their COVID-19 Struggle, Chatterjee shed light on how victims of the tragedy suffered further as they were dealing with COVID-19, but also worked with their community to support each other in such a difficult time. 
Marcus Santillanes (Huston-Tillotson University) discussed the reporting and travel he will soon embark on in Japan for his project Working Overtime in Tokyo. Santillanes described the concept of karoshi, or death from overwork, that has increasingly become a public health concern in Japan. Will recent legislation seeking to curb extreme overtime work be effective? 
Sara Mar (Boston University School of Public Health) talked about the work they did in Guam studying Indigenous activism and protests against open burning and detonation that the U.S. military is conducting on the island. Their project Fanohge Guåhan: CHamoru Voices From a Militarized Colony looks at the health impacts of chemicals leaching into the soil in Guam from construction projects and war waste.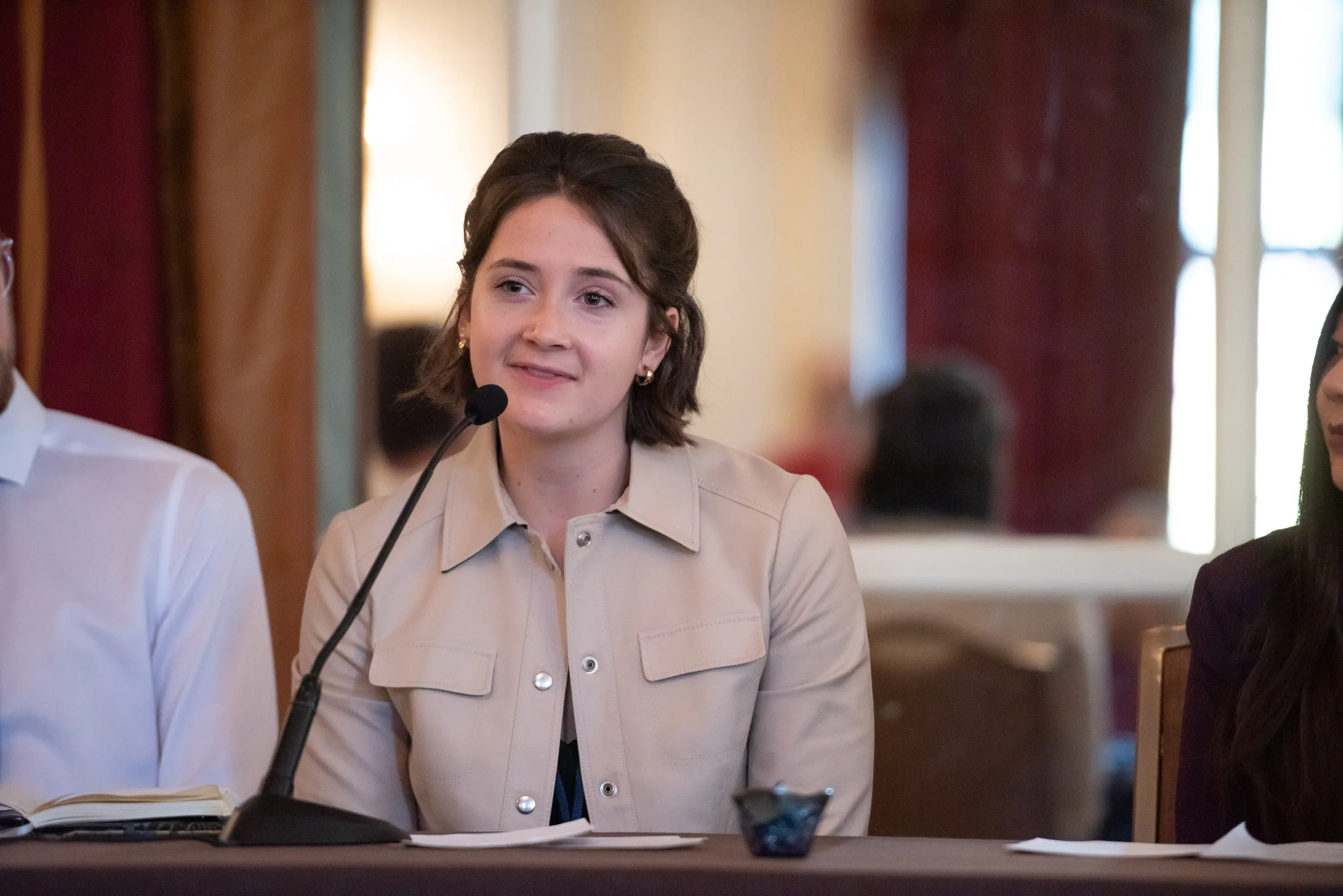 JD Pells (Texas Christian University) reported on the gold mining industry in Ghana and the negative public health implications it can have particularly for marginalized communities for his project Impacts of Mining Ghanaian Gold. He discussed potential solutions for this issue, including mercury-free gold mining strategies.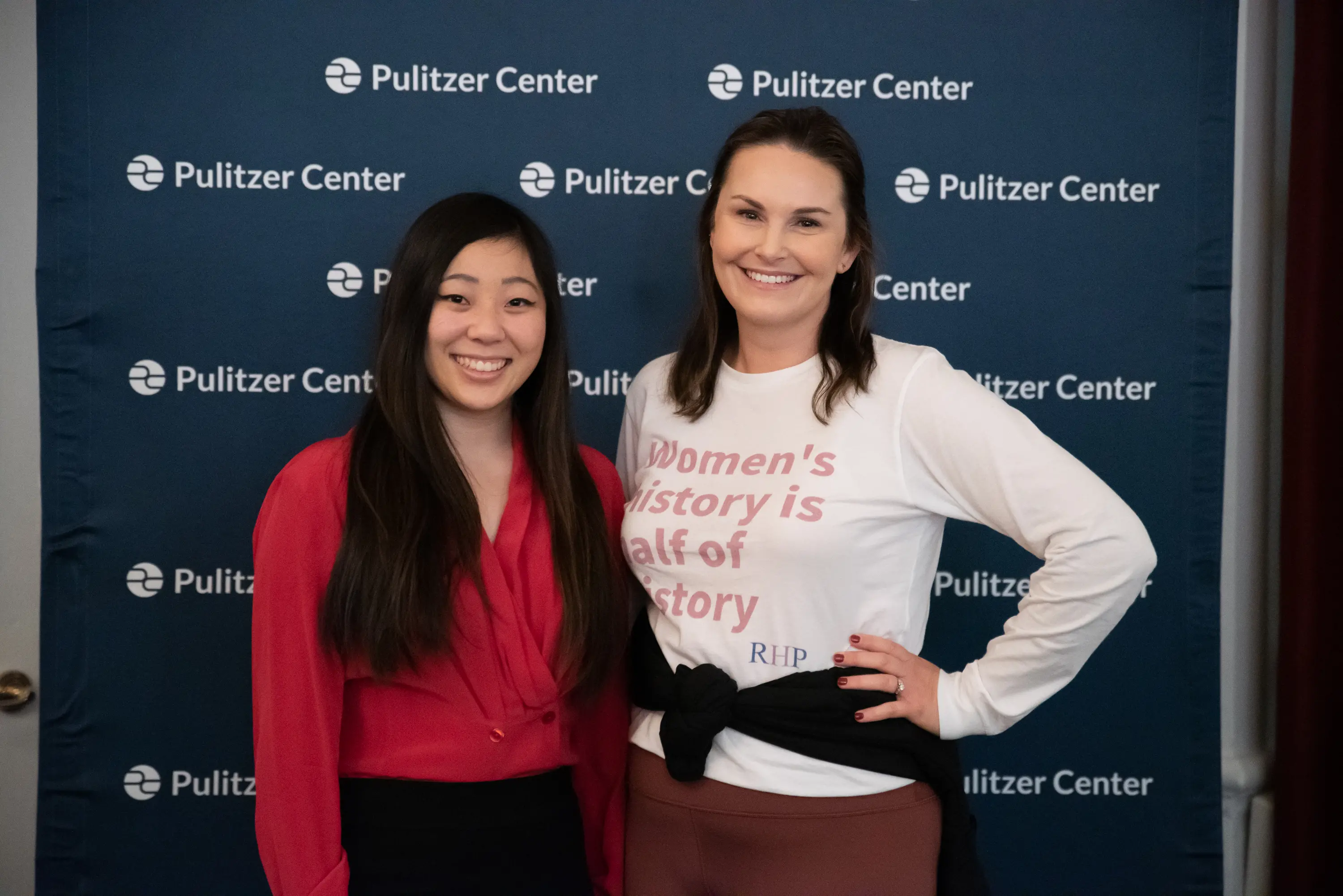 Eliza Billingham (Boston University College of Communication) presented her reporting on opioid addiction in Vietnam, and the role that religious rehabilitation centers can play in mitigating addiction. Her project Divine Intervention: Heroin, Healing, and Hope in Hanoi unpacks arguments for and against various types of addiction treatment in Vietnam. 
Jacqueline Kamei (Glendale Community College) spoke to a variety of experts in women's history and social media for her project Social Media: A Double-Edged Sword for the Feminist Movement. Her reporting sought to clarify and uncover how social media has paved the way for online harassment aimed at feminist activists, while also helping to educate broad swaths of the public about women's issues. 
---
Climate and the Environment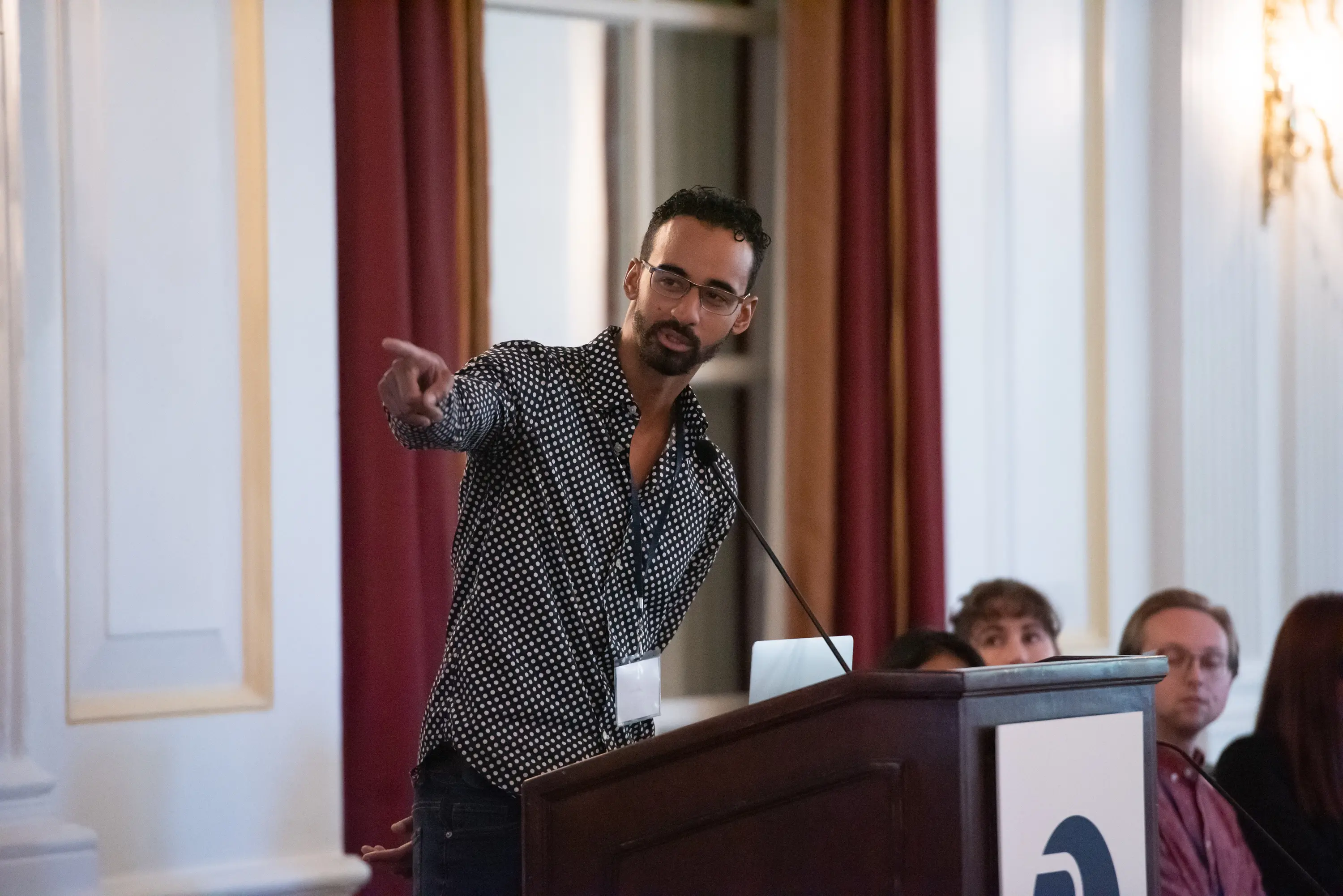 Brett Marsh (Climate Science Fellow, University of California Berkeley Graduate School of Journalism) reported from Colombia on aging coffee farm workers in Where Coffee Is King, a Crisis Looms. More than half a million families depend on coffee crops for their livelihoods, but the average Colombian coffee worker is 55 years old and has spent most of his life working hard physical labor, Marsh said. The question becomes, "Who will replace the aging farm workers when they are gone?" Marsh worked alongside the farmers to experience their challenges firsthand. 
Tanishka R. (Missouri School of Journalism) presented her research on India's Thar Desert, the most populous desert in the world with 1.6 million people. Human activities such as mining and deforestation have caused a decrease in native grasses, erratic weather patterns, and lifestyle changes for semi-nomadic peoples. She will soon travel to India to report on transdisciplinary strategies to deal with these issues.
Colleen Henegan (University of Wisconsin) reported on how farmers in Zambia are adapting to climate change. Southern Zambia is currently experiencing the worst droughts it's seen in decades, Henegan said, and locals kept telling her how "the maize failed when the rains didn't come." Henegan said it's "a reminder that climate change does not happen in isolation" and will affect some populations disproportionately.
Christian Elliott (Climate Science Fellow, Northwestern University Medill School of Journalism) reported on COLDEX, or the search for Earth's oldest ice. He visited the ice core drilling program headquarters in Madison, Wisconsin, and spoke with paleoclimate researchers about how ice provides a direct record of ancient climate conditions. The current record goes back 800,000 years, which is a long time, Elliott admitted, but scientists are trying to drill ice from 3-5 million years ago, when temperatures were at similar levels to today. "They told me this is a whole new challenge for us," Elliott said.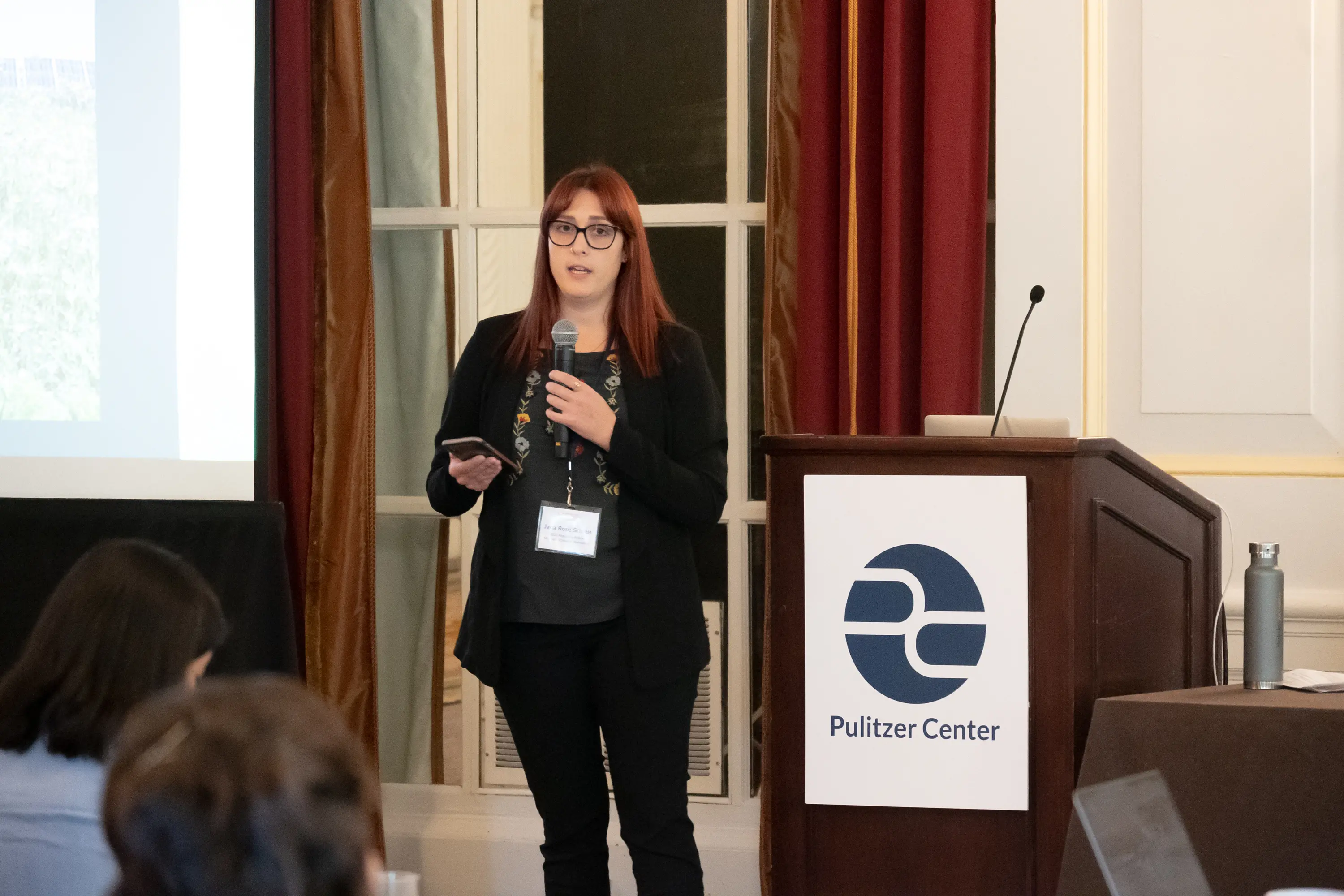 Jana Rose Schleis (Missouri School of Journalism) reported on green energy and agriculture for her project A Small Town's Decades of Energy Generation. On Wisconsin's Lake Michigan coast, dairy farmers rent their land to large-scale solar farms, generating energy while also producing extra income, as she reported for Wisconsin Public Radio. For America's dairyland to survive, it must change with the climate. "The future of energy is going to be dispersed, integrated in communities, and regionally specific," Schleis concluded.
Kristen Chin (Climate Science Fellow, Boston University) presented Snow Money, her short documentary about a snow plower in Massachusetts trying to support his family. She followed his story for two years to understand how local snow and ice workers think about changing winter weather conditions. "It has been the opportunity of a lifetime," Chin said. Snow Money has screened at the Newburyport Documentary Film Festival and recently at The Boston Globe 2022 GlobeDocs Film Festival.
---
Indigenous Rights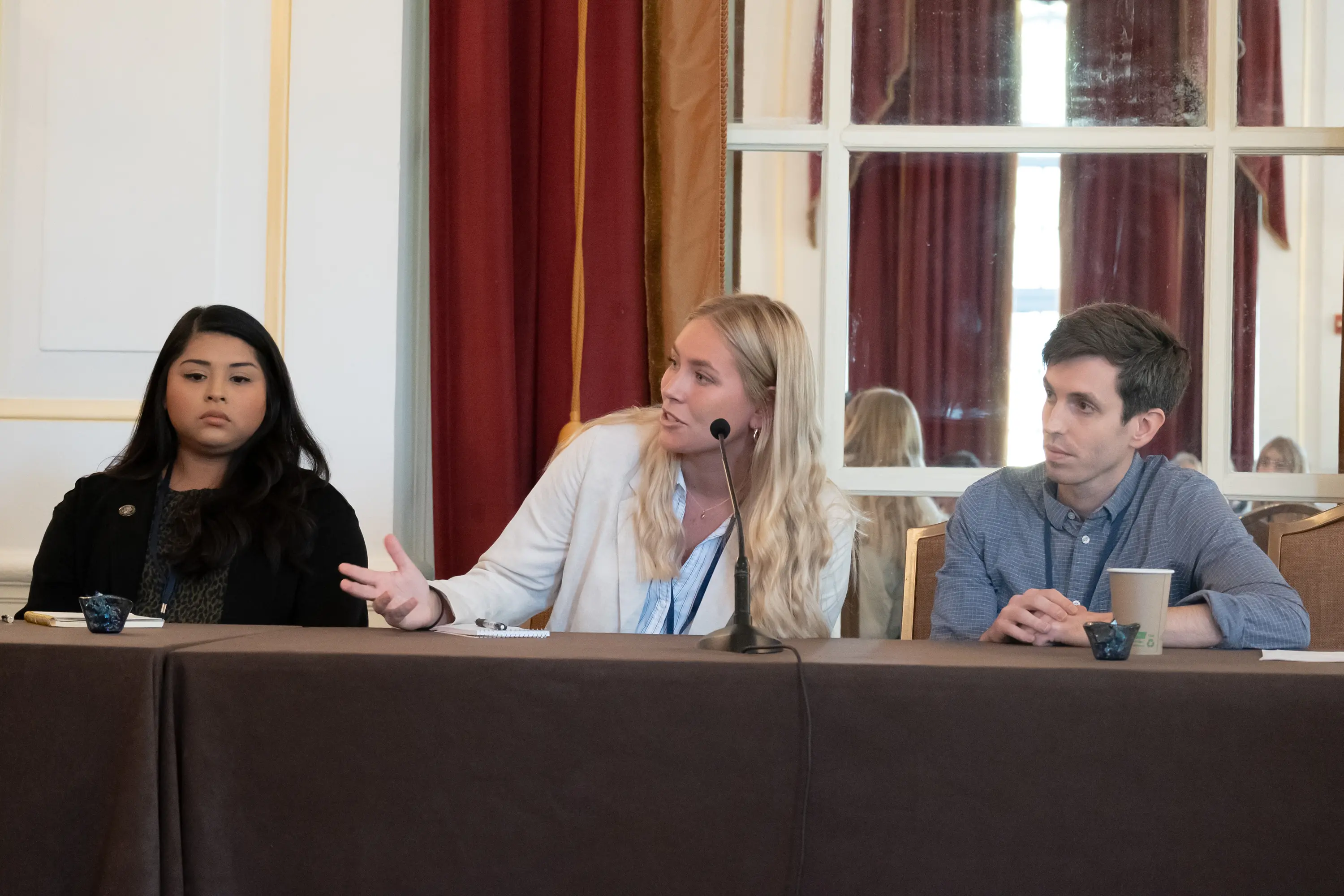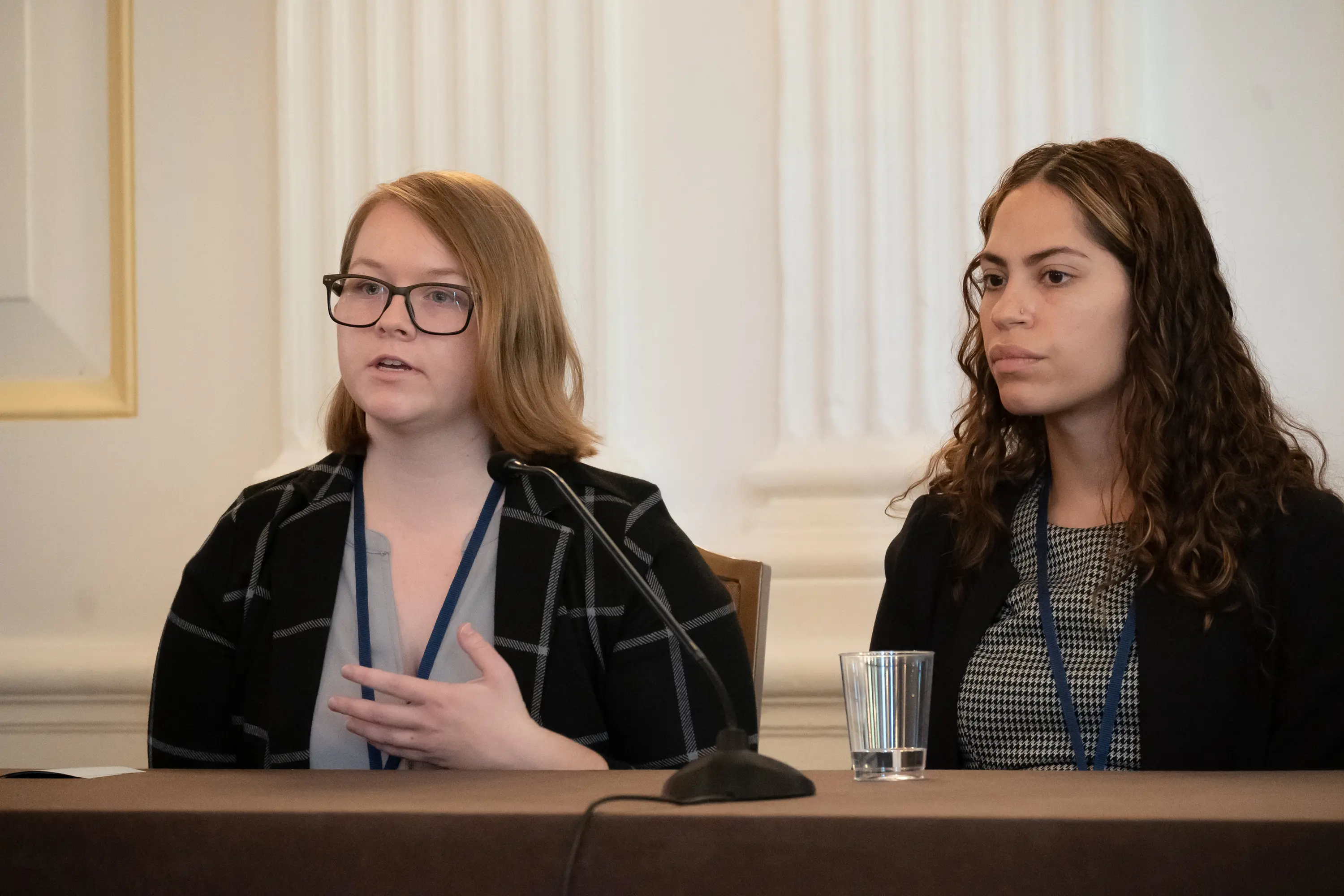 Jordan Rusche (South Dakota State University) reported on Indigenous representation in her home state's education system. Rusche investigated the history of boarding and residential schools that led to the erasure of Indigenous culture, talking with advocates who are working to introduce Oceti Sakowin essential understandings into schools and support non-native teachers in teaching Indigenous topics.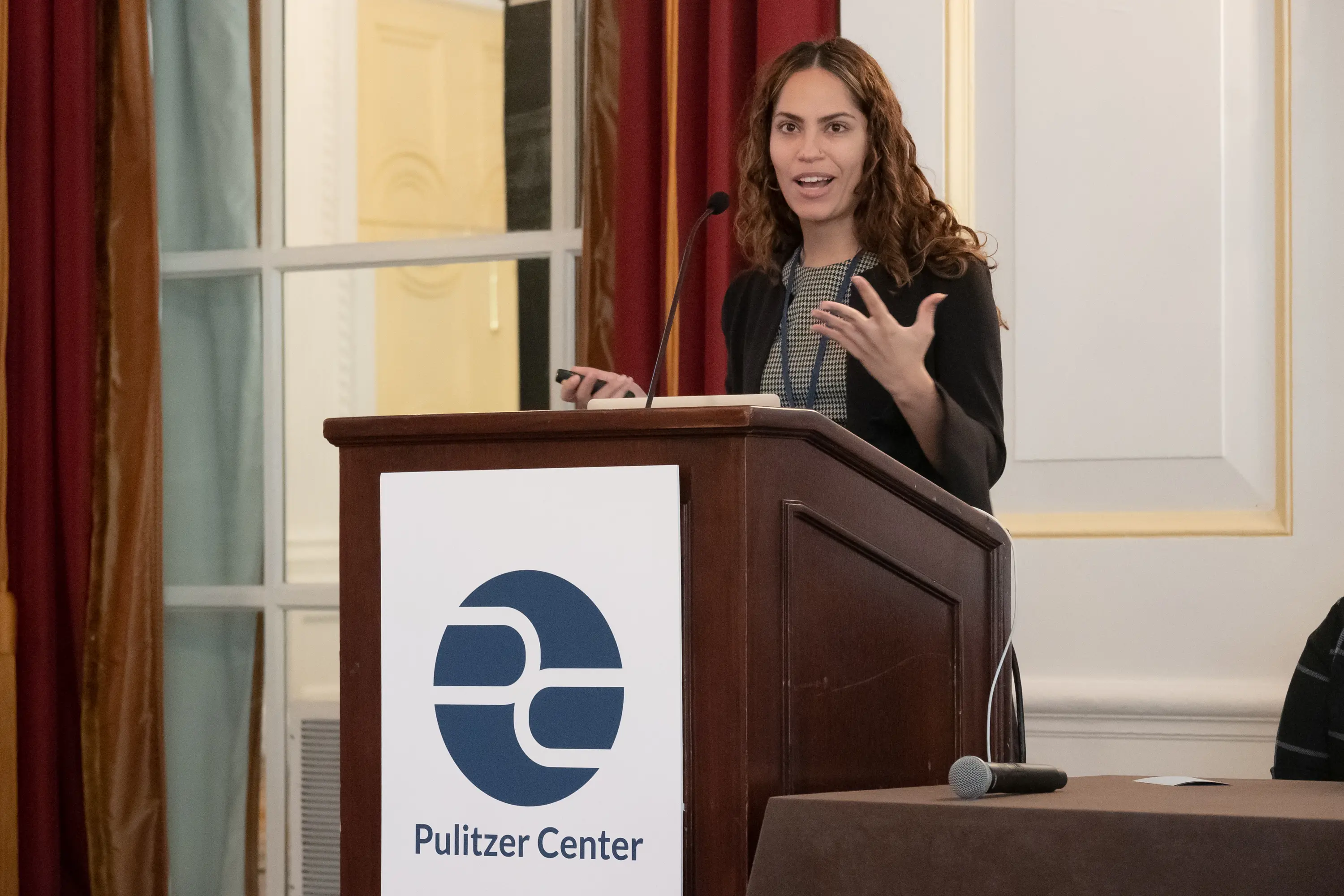 Gina Castro (Northwestern University Medill School of Journalism) reported on four tribes of Terrebonne Parish in Louisiana and their battles for FEMA Aid. Indigenous tribes are losing .7% of their land each year due to rising sea levels and the destruction of wetlands by the oil industry. Given the legacy of colonization, these tribes are unable to prove their extensive history in Louisiana, and thus are not federally recognized, limiting their access to support and aid.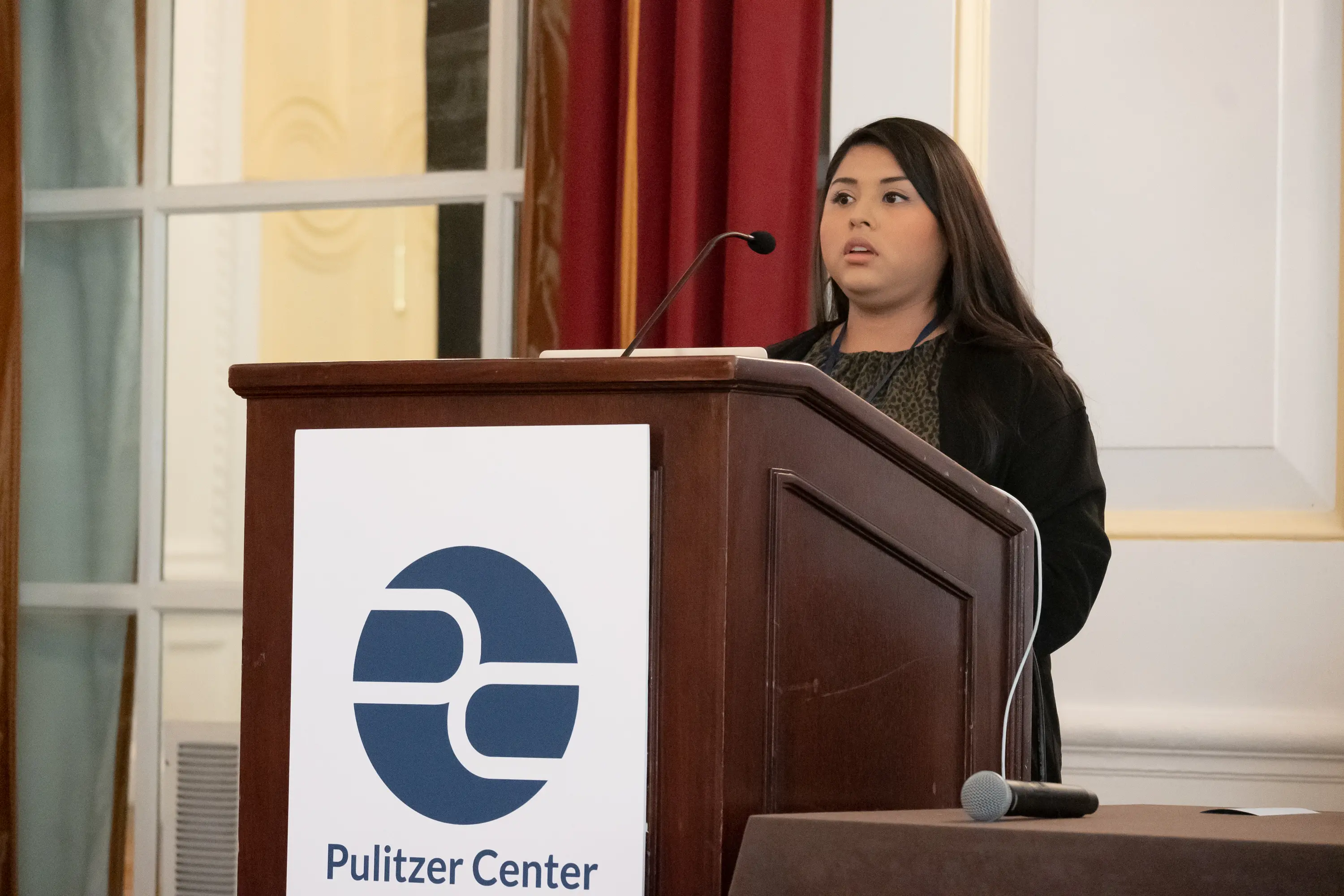 Selena Cecilio (Forsyth Technical Community College) presented on the Purépecha Tribe in Mexico and their battle to restructure their governance. The tribe was forced to become self-governing and autonomous, taking away their already limited resources. Cecilio shared the tribe's calls for more transparency and support in educating on self-governance, documenting their support from citizens across the U.S.
Fanny Åhman (American University) reported on the Guna People, who are facing a move off their home island due to over population and climate change. "We cannot tell climate change stories without Indigenous voices, the very people [who] link their identity to the climate around them," Åhman said. "In our world, we have carved a space for ourselves in this climate. [Indigenous] people have entangled themselves in it. So, when these entanglements are uprooted, we can't even begin to fathom how they experience it."
Brendan Ross (McGill University Global Health Programs) is preparing to travel to Taiwan to research how Indigenous health practitioners are blurring the lines between Indigenous medicine and Western medicine, especially within mental health. Ross is inspired by how Indigenous leaders are using deep stewardship in their community to promote real healing. "What they're doing is profoundly radical," he said, "and I think [these methods are] just as advanced as the most advanced clinical trial or new bio-technology."
---
Human Rights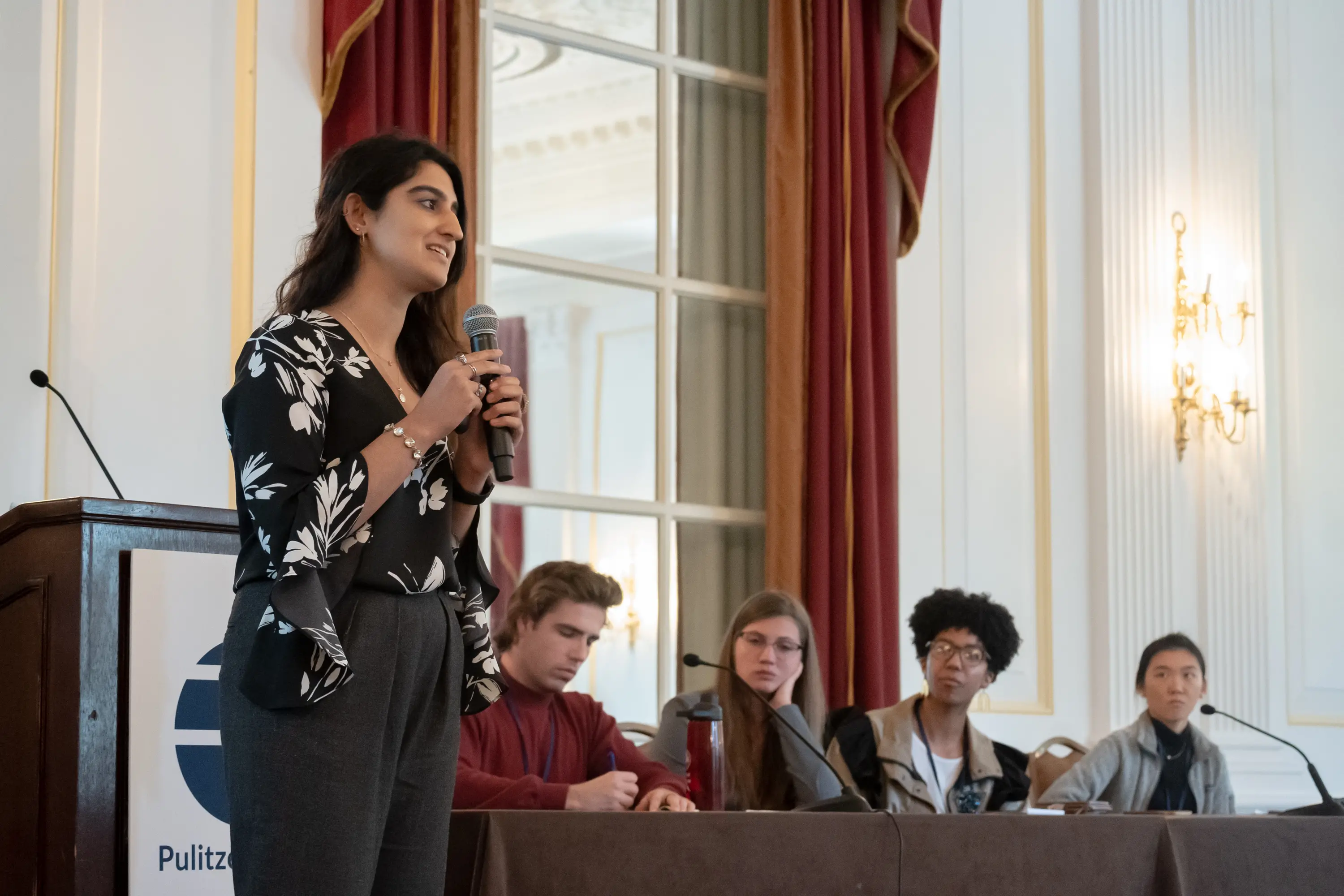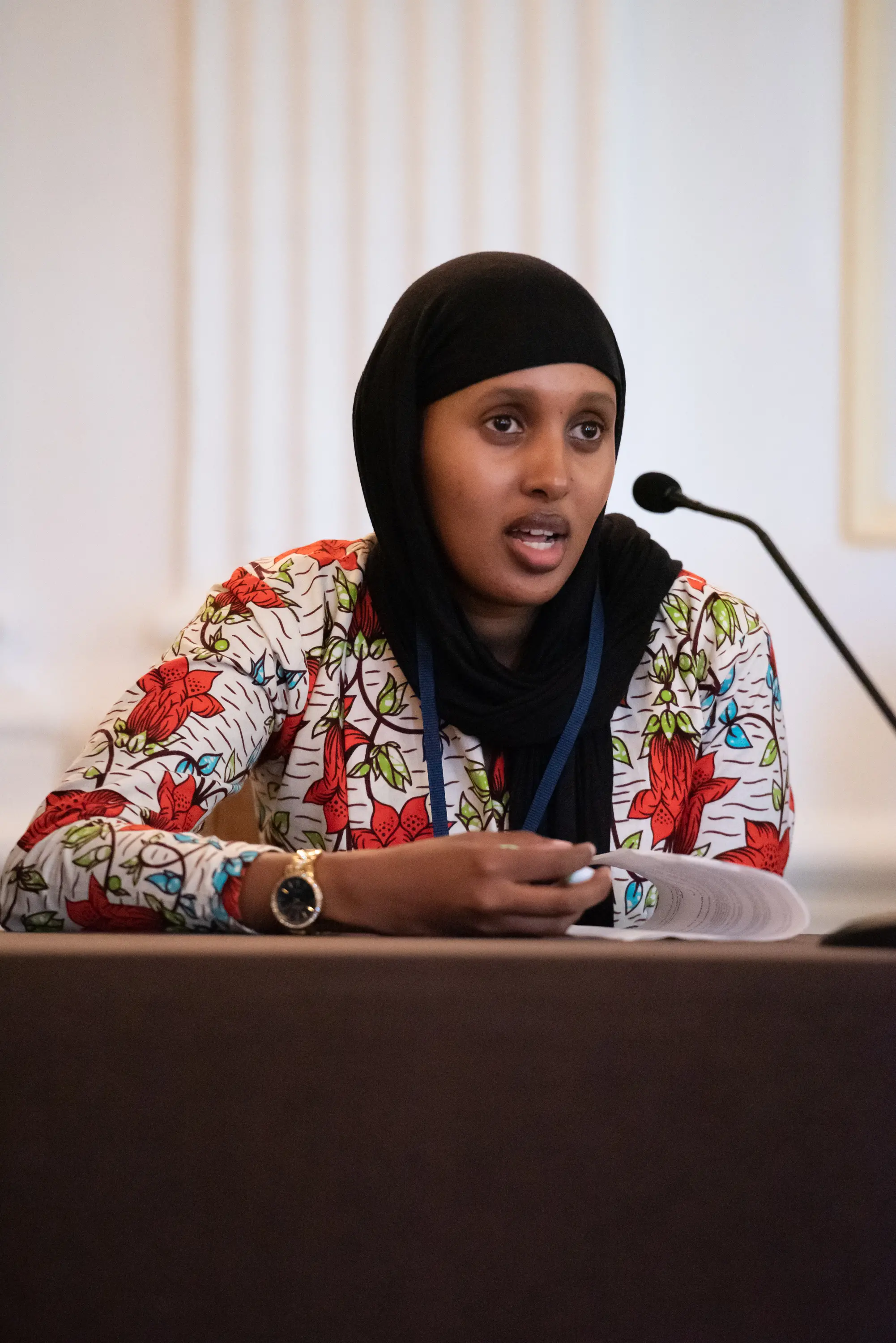 Iqra Salah (University of California Berkeley Graduate School of Journalism) presented her reporting on statelessness in Zimbabwe and the efforts to recognize this group of undocumented people. Many people are born in Zimbabwe with no identification, due to a history of discrimination in granting citizenship by ancestry. Stateless people say they don't feel treated like humans and can't fully participate in society despite protection under the 2013 constitution, Salah said. 
Zane Irwin (Swarthmore College) presented his reporting from Cameroon on the role of social media in the ongoing Anglophone crisis, showing how it is sowing conflict and confusion on both sides of the country's civil war but also providing necessary documentation of war crimes. As in Jacqueline Kamei's project, Irwin said, social media is a double-edged sword. In a conflict that has killed thousands of civilians, "so much of the coordination has lived in Facebook and WhatsApp groups," Irwin said.
Vildana Khamidullina (LaGuardia Community College) said that when she set out to report on sex education in Russia, "People told me, 'I can write the story for you—there is none.'" However, by interviewing HIV positive people and LGBTQ activists, she was able to uncover stories of how despite Russia's conservative laws, older generations work to provide young people with information and resources about health and sexuality. "I'm really glad that I did this project and I didn't stop at 'There is no sex education in Russia,'" she said.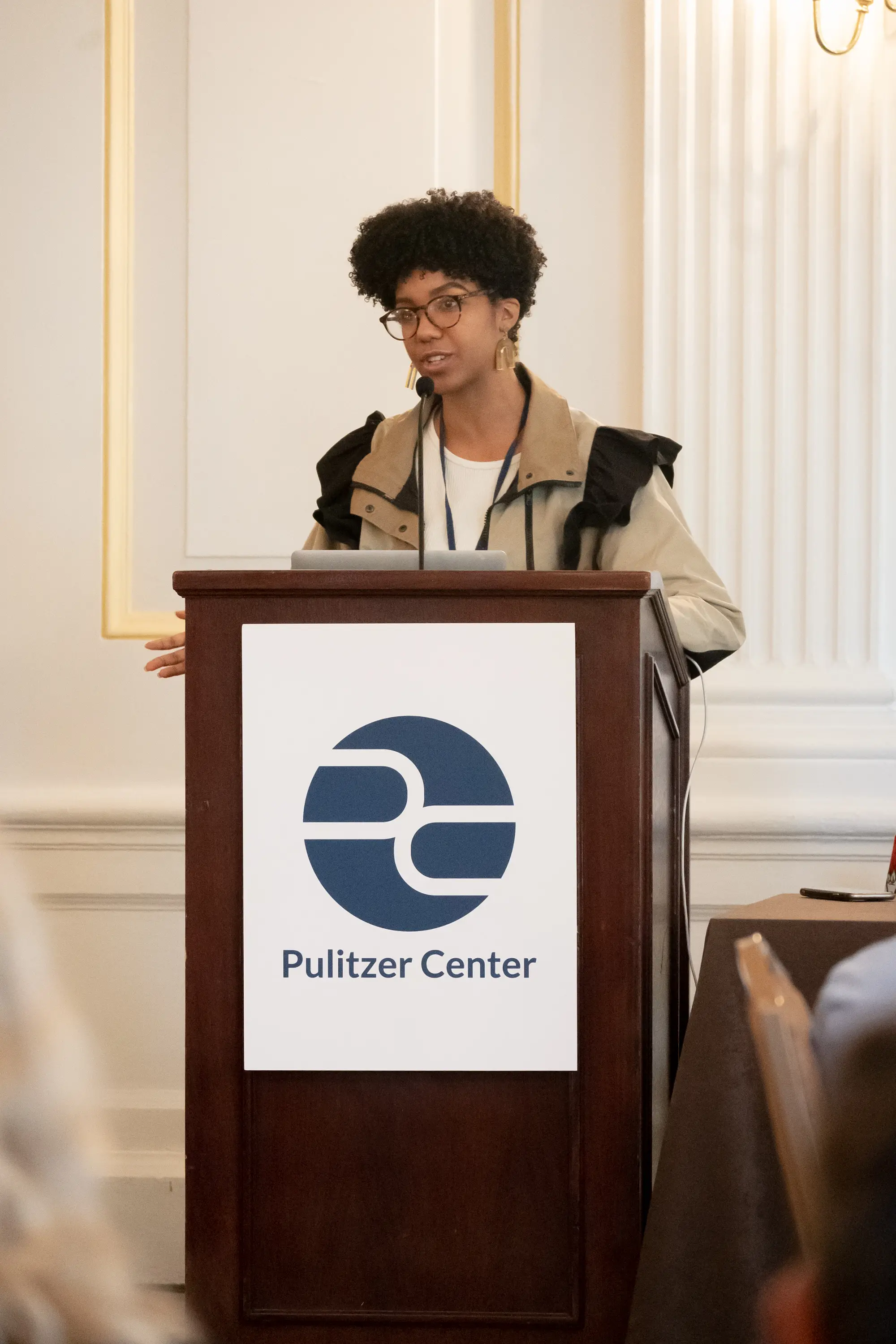 Natalia Perez-Gonzalez (Syracuse University S.I. Newhouse School of Public Communications) reported on Afro-feminist activism in the Dominican Republic, which has a total abortion ban, a high maternal mortality rate, as well as teenage pregnancy rate. The latest presidential election promised revision, but the lack of change has spurred protests, Gonzalez reported. The rural, working class women she talked to shared their disconnect from mainstream feminist movements and were more concerned with the lack of sex education. "Rarely does coverage position these women as people with agency," Perez-Gonzalez said.
Hana Ahmed (Justice Fellow, Northwestern University Medill School of Journalism) presented her reporting on the case of Erika Ray, a woman who has been incarcerated in the United States since 2010 under the theory of accountability, which incriminates people proximate to a crime who have not committed a crime themselves. Ahmed has communicated with her by email. "These systems of justice that we're supposed to be upholding fall apart at the seams when you really dig into it," she said.
---
Panel Recordings