Project October 21, 2022
Beyond the Green Wave: Dominican Afro-Feminists Fight for Reproductive Freedom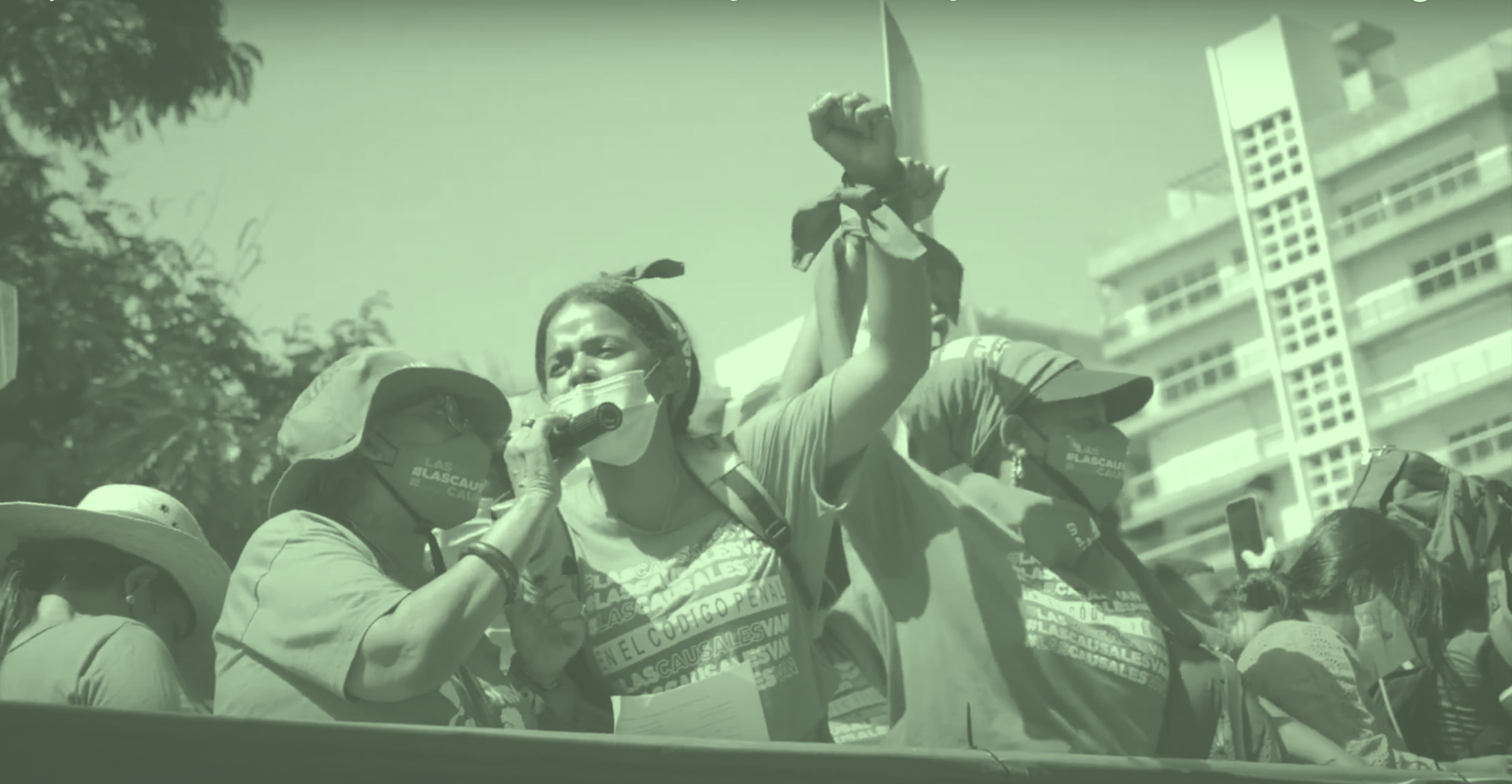 In 2021, Dominican women, birth-givers, and reproductive rights advocates camped outside President Luis Abinader's palace for three months after Dominican lawmakers failed to decriminalize abortion when a woman's life is in danger, or in cases of rape or incest—sustaining its status as the sixth country in Latin America and the Caribbean to enforce a total abortion ban. 
The country's mainstream feminist movement, Las Tres Causales, is fighting for the legalization of abortion in cases of rape, incest, or when the birth-giver's life is at risk, and has continued to mobilize through their social media platforms. However, with the country's mortality rate being among the highest in Latin America (with 8% from failed abortions) and ranking fifth highest in the region for teenage pregnancy, Afro-feminists and birth-givers in rural areas claim the movement must expand beyond Las Tres Causales. They say it needs to prioritize a nationwide cultural decriminalization of abortion, comprehensive sex education, and the inclusion of rural communities in collective efforts towards reproductive access.
This project—through interviews with activists, Afro-feminists, medical professionals, social researchers and politicians—explores the state of reproductive rights for women in the Dominican Republic, how lack of access to sex education systemically oppresses women and birth-givers, how mainstream feminism excludes women in rural areas, and the cultural climate that threatens women's safety and bodily autonomy.
×

PART OF: Beyond the Green Wave: Dominican Afro-Feminists Fight for Reproductive Freedom

November 18, 2022

×

PART OF: Beyond the Green Wave: Dominican Afro-Feminists Fight for Reproductive Freedom

October 21, 2022
RELATED ISSUES