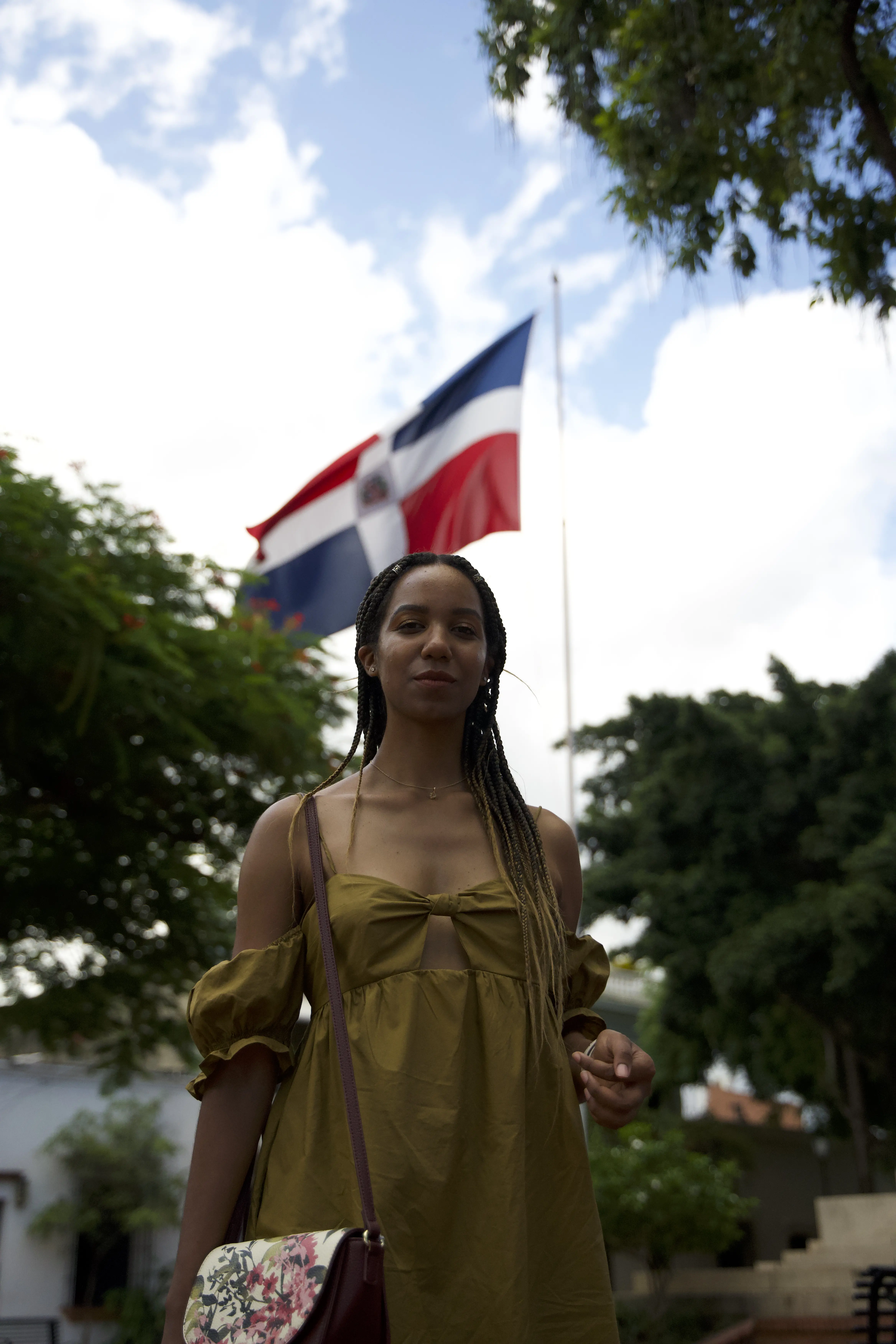 It's taken me 25 years to claim being Dominican. 
When people would ask, I'd quickly say I'm Puerto Rican, and there was almost always a pause. I can almost hear their thoughts: "But how is she so dark, then?" 
My connection being mainly to Puerto Rico makes sense. It's my mother's land, and my mother raised me. I'd visited Puerto Rico several times, I knew of our traditions, our history, our lingo, and our pride. 
But I knew little of my other country. She wasn't mine to claim, I felt, and I was hers only by association to my father. But I'd inherited much from her. I inherited a fraught relationship to my blackness, a disdain for the tight curls that framed me and the rich, complicated ancestry that granted them. 
In the Dominican Republic—much like the rest of Latin America—anti-blackness is inherently built into the culture, a result of years of colonialism, of learning that the more closely we're aligned to whiteness, the more worthy, more beautiful, and more well-off we are. The more I navigated white spaces in the states, and even Latino spaces, the more I was prompted to defend and explain my Afro-Latinidad. I'd felt I constantly needed to prove myself, especially to other Latinos, that I was one of them, that I spoke our language, and that their culture was just as much mine as it was theirs. 
For many Black Latinas, our journey to accepting our inherent blackness starts with chopping off our hair, and meeting our natural curls for the first time. In doing so, we're teaching ourselves to not only reclaim, but accept a part of ourselves we've been taught was shameful. When I chopped my hair in 2017, I thought I'd made it. I'd done the work, I'd sifted through my racial baggage. But there was so much more I had left to confront—like how I still separated myself from my Dominican roots. 
And now, at 25 years old, as I'm asking myself all the hard questions about my place in the world, the person I'd like to be, and what I need to work towards, I realized I couldn't run from it anymore. I hungered for myself, for a deeper connection to my roots, for a home I couldn't find in the states. So I pitched a reporting project that would take me back to my father's land, the sort of story that would allow me to explore it in the ways I craved. 
As soon as I landed in DR, I felt a kinship, a warm embrace. It was instant. The same feeling when I'm laughing around my mother. The same feeling when I'm around someone who instantly feels like a kindred spirit, yet I hardly know them. 
It was the heat. The palm trees. The Dominican accents. The sound of motorbikes in the distance. My aunt's smile as she walked over to me at the airport for the first time. 
"Welcome home," she said.
RELATED ISSUES

Racial Justice

Women