Pulitzer Center Update October 28, 2019
2019 Reporting Fellows: Washington Weekend Day One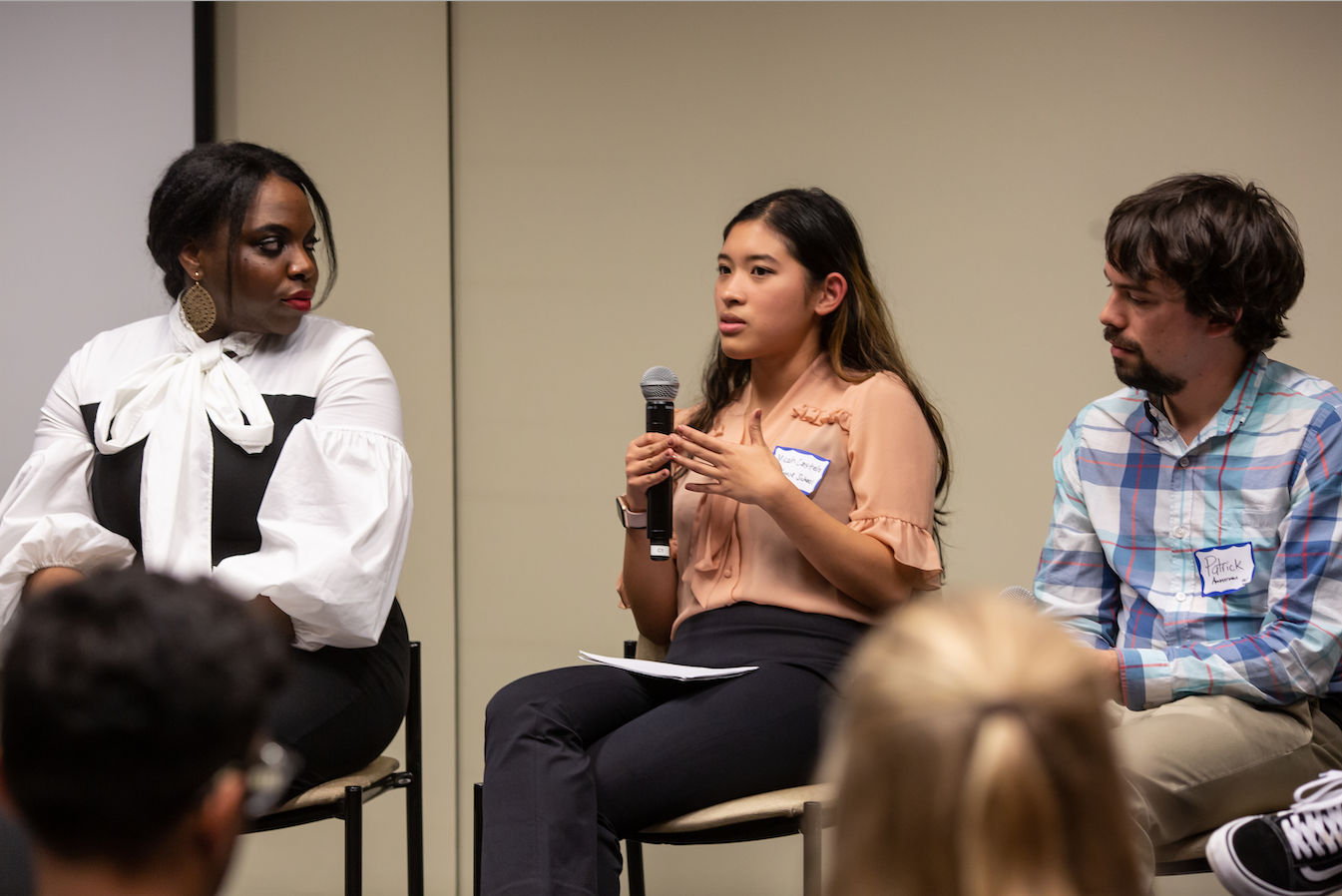 Pulitzer Center reporting fellows come from 36 universities, journalism schools, HBCUs, schools of public health, community colleges, and liberal arts colleges. In 2019, our 43 reporting fellows traveled to 29 countries to report on urgent issues often overlooked in the media. On October 18 and 19, the Pulitzer Center hosted its sixth annual Campus Consortium Student Fellows Washington Weekend.
The first day of Washington Weekend presentations focused on "Migration and Displacement," "Impact of Religion," "Cultural Identity," and "Women's Health." Subjects ranged from the mistreatment of Nigerian refugees in Bavaria to efforts by Catholic nuns to work with migrants on the U.S./Mexico border; from Afro-Ecuadorian identity in sports to the presence of sex trafficking in the American health system. These are the stories from our 2019 reporting fellows:
Migration and Displacement
Angelica Ekeke (UC Berkeley Graduate School of Journalism) started off the weekend presentations with visuals and a video from her project, "The Forgotten OneƵ." Ekeke traveled to Bavaria, Germany's largest state, where Nigerian refugees have submitted nearly 9,000 applications for citizenship. "I thought, what if I base this project on fantasy vs. reality?" Ekeke said. "What were the refugees' fantasy of Europe, and what is their reality now?" One of her photographs shows Favour, a 16-year-old girl who had been asked to leave the country, amidst the fineries and decorations of a German castle.
Micah Castelo (Syracuse University) reported from the Philippines on informal settler communities in Manila Bay, which "is considered one of the most polluted bodies of water in the country." Her Mongabay story featured the voices of Manila residents who face the threat of displacement. "Some people are fine with being relocated, but a lot of people in the provincial areas don't want to be there because they don't have access to jobs, and it's too far from the city," Castelo said. 
Patrick Ammerman (University of Pennsylvania) traveled to the border of Venezuela and Colombia, where he reported on the migrant crisis. "Even for people who have work permits, it's really hard for them to find work," said Ammerman, who received the Penn Latin America and Caribbean fellowship. He also discusses the struggle of Venezuelans with HIV to find care and refuge in Colombia in a story for Foreign Policy.
First Q&A at #PulitzerWeekend19! So proud of the work our fellows are doing. pic.twitter.com/hecELcEGHM

— Holly Piepenburg (@HollyPiepenburg) October 18, 2019
The Northwestern University in Qatar team, Saad Ejaz and Juyoung Choi, interviewed Yemeni refugees in South Korea. "Our story isn't really about the politics around the war, or the politics in South Korea," Ejaz said. "What our story is about is the people who are being affected by it." Through their video reporting, Choi and Ejaz tried to understand the lives of the refugees—including a Yemeni chef who fell in love with a South Korean dancer. 
Vandana Menon (University of Pennsylvania), who was unable to join us for Washington Weekend, shared an audio slideshow on the conflict between wildlife conservation in India and the displacement of tribal communities. For the Penn South Asia fellowship, she focused on the rights of Indigenous forest dwellers who must choose between moving to another village outside the conservation area or accepting a financial package to move to an urban area.
Impact of Religion
Catherine Cartier (Davidson College) traveled to Lebanon to report on interfaith conservation efforts to preserve the country's iconic cedar trees. She hiked parts of the nearly 300-mile long Lebanon Mountain Trail to connect with communities of differing faiths. "One of the greatest privileges in my life is when people entrust me with their stories, and that's why I want to be a journalist," Cartier said. Her work has been published in The Ecologist and Middle East Eye.
Kaitlyn Johnson (Georgetown University) visited Georgia, the oldest Christian nation in the world, to explore the role of religion in communities there and in the neighboring territories. "Conflicts are really central to the Georgian identity," Johnson said, noting that the territories of Abkhazia and South Ossetia continue to be disputed and residents displaced even 25 years after independence was declared.
Nikhil Mandalaparthy (University of Chicago) traveled to India to examine the role of religious shrines known as dargahs. As India continues to see the effects of rising Hindu nationalism, Mandalaparthy says that dargahs "really are sites of people from all backgrounds coming together and sharing this space." His presentation illustrated the role of the sacred spaces and how they are adapted to the needs of the community: "You can see in a society that is so divided along religion, caste, gender, dargahs are places where you see groups of mixed gender, mixed religion, and people of all ages hanging out."
Lily Moore-Eissenberg (Yale University), shared stories of nuns working at the U.S.-Mexico border, including Sister Tonia, also known as "Hermana Uber" for her willingness to drive migrants where they need to go. Moore-Eissenberg showed images and stories from Casa Vides, a shelter for pregnant women run by the duo of Sister Betty and Father Peter. "This is not new," Moore-Eissenberg told the audience. "We have this giant international fleet of scrappy feminists who are working with migrants, and we need to listen to them."
Cartier, Mandalaparthy and Moore-Eissenberg were recipients of the Pulitzer Center's Beyond Religion fellowships.
Cultural Identity
Autumn Harris (Spelman College) aimed to explore the parallels between America and Ecuador when it comes to youth and sports. "I noticed that in common conversation among the Afro-Ecuadorans[in Chota Valley], a lot of them, when asked, 'what do you want to be when you grow up?" said soccer players,' Harris said. "It made me think of my experience in New York and how a lot of the children I grew up around aspired to be basketball players." 
Rafael Alves de Lima (Wake Forest University) reported on Indigenous populations in Brazil (specifically the villages of Catu and Sagi/Trabanda) who face the threat of having their territory taken away by agribusiness. "Since their territory is not really official, they cannot seek governmental protection," Lima said. "They're exposed for action from outsiders." Some sources, Lima said, were afraid to speak with him due to the potential death threats they could receive. 
Ursus Gurung (City Colleges of Chicago) explored the relationship of Nepali-Americans and cultural identity. Gurung traveled to Dallas and New York City—the two cities in the United States with the highest populations of Nepalese people. As a Nepali-American himself, Gurung asked multiple questions in his reporting; What do we think of ourselves as Americans? How do we consider the values and the cultures that make us American? His intergenerational interviews revealed the concept of a "sandwiched" generation of Nepalese immigrants. "For them, their parents are of 100 percent Nepalese value, and their children are growing up here in America," Gurung said. "They are sandwiched in the center, and it's very difficult for them to understand what values they want to pass on."
After arriving in Peru, Dan Schwartz (University of Missouri) reported on climate change in Andean communities. He focused specifically on the communites of Quispillaccta, where climate change is conveyed through the lens of a well-known fable. "This cycle of climate change, which most of us probably view through a literal and scientific frame they view through this apocalypse fable," Schwartz said. Schwartz also showed drawings from local students who had been asked to express their view of climate change through artwork.
Women's Health
Keishi Foecke (Washington University) presented findings from her trip to Uganda, where she reported on the fight to end the "open secret" of sexual violence, which is "highly taboo and highly stigmatized" in the country. "They have the option of staying silent or speaking out and often not being believed, even by their family members or those closest to them," Foecke said. Efforts such as the No More Silence campaign and the GIRLY Network represent the resilience of Ugandan women to destigmatize the issue. 
Samidha Sane (University of Pennsylvania) traveled to Morocco to report on the tradition of virginity testing. It is common, Sane said, for Moroccan women to receive a physical certificate of virginity from her doctor in order to prove her purity. One doctor explained that she gave out certificates to prevent husbands from threatening their wives. Sane, who received the fellowship in partnership with the Penn Middle East Center, also focused on efforts by women in Morocco to eliminate the practice: "I had the opportunity to meet so many amazing women who are really on the forefront of this battle against virginity testing."
Isabella Gomes (Johns Hopkins Bloomberg School of Public Health) investigated the issue of domestic sex trafficking in the American health system, where between 57,000 to 403,000 people are currently trafficked. "Rarely do we ever hear stories that are focused on victims or victim services," Gomes said. "There's also this stereotype of sex trafficked women and girls as being held captive, but this is not true." Many doctors who treat these women are unaware that they have been sex trafficked, she added, highlighting a need for better medical care.
Daja Henry (Howard University) will travel to Guyana this winter, where her project will explore "the nuances of colonialism and how they've contributed to the problem of gender-based violence." Henry presented findings from her pre-reporting, saying that three out of five women in Guyana have experienced gender-based violence. "[These women] are speaking out for a lot of people who have not spoken up, but who are experiencing this [violence]," Henry said.
During the Q&A session, Taylor Damann (Southern Illinois University Carbondale) asked the panelists how they interviewed sources whose stories could be potentially re-traumatizing. "I don't want to say they had control over the story, but they did have control over their story and how I included them," Gomes answered. Sane agreed, saying that, "I think knowing when to kind of go with the flow rather than keep pushing is key with these conversations."
Click the links below to view blogs and videos from Washington Weekend:
Panel: On Cultural Sensitivity
RELATED ISSUES

Religion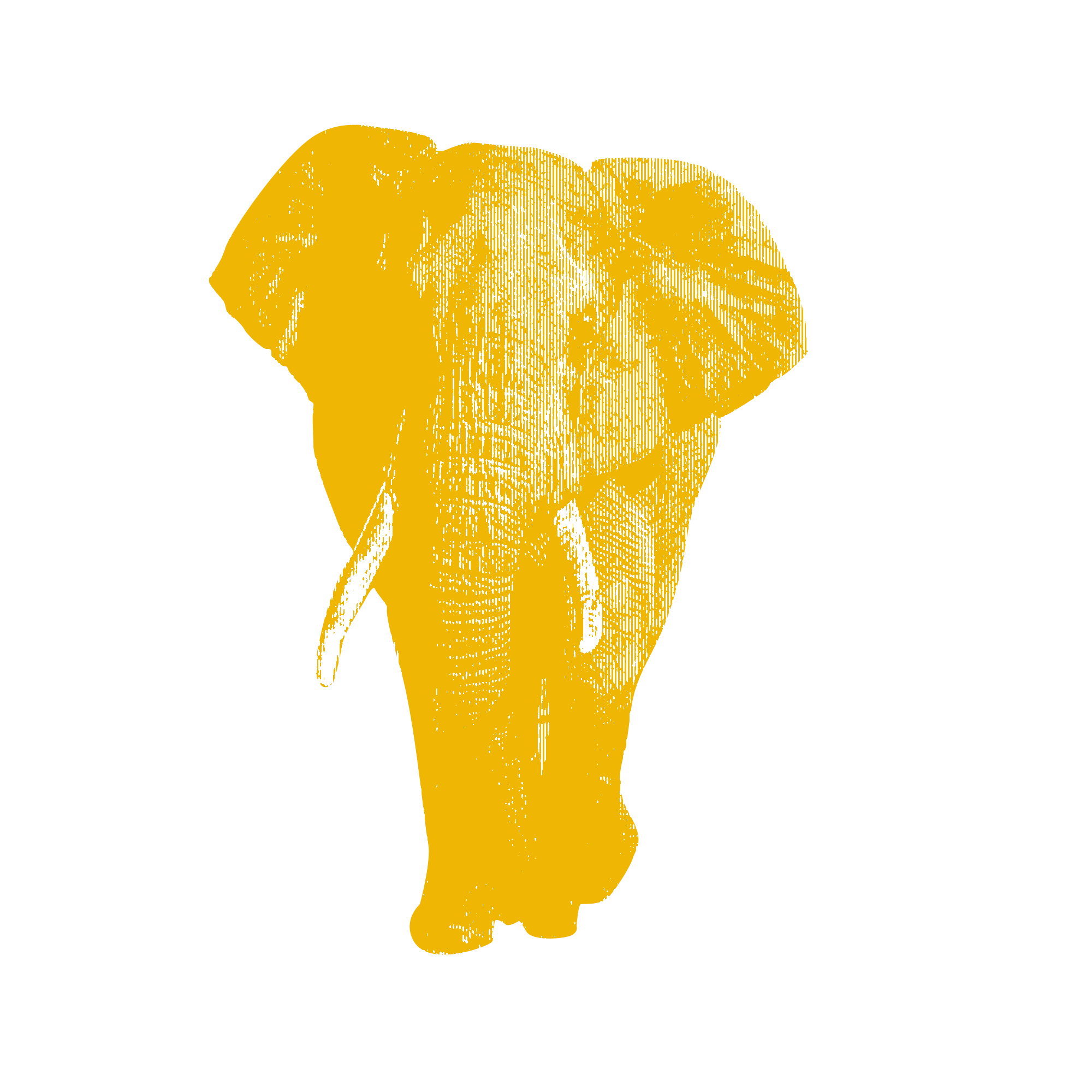 Issue
Environment and Climate Change
Environment and Climate Change

Issue
Migration and Refugees
Migration and Refugees