Pulitzer Center Update May 20, 2019
Pulitzer Center Announces 2019 Student Reporting Fellowships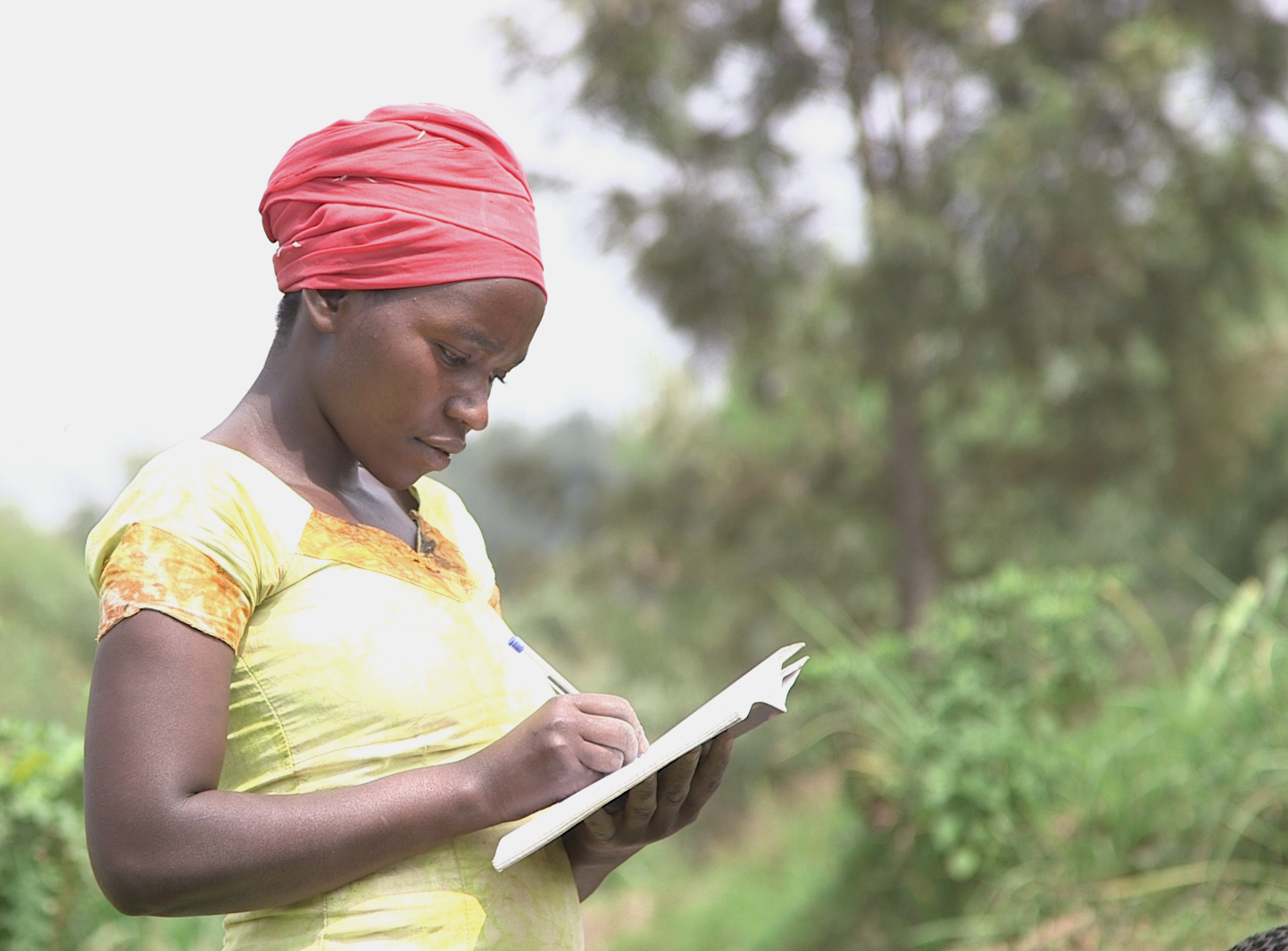 The Pulitzer Center is proud to announce the 2019 cohort of 43 student reporting fellows. They will travel to 29 countries across the globe to shed light on some of the most critical challenges of our time. They will investigate underreported stories related to the environment, global health, culture and identity, immigration and forced displacement, systems of economic and political power, and religion.
The Pulitzer Center awards fellowships to students at our Campus Consortium partners—these include liberal arts colleges, community colleges, state universities, historically black colleges and universities, and graduate schools of journalism and public health in the U.S., Canada, and Qatar. Each fellow is paired with an adviser—a Pulitzer Center grantee with special expertise in the fellow's topic. Thank you to our grantees for discussing story ideas and sharing journalism tips. Pulitzer Center editors also provide mentoring in reporting, writing, and multimedia.
"This year's student fellows are all curious and intrepid and they come from a wide range of backgrounds and life experiences. And the stories they will tell are equally diverse—the rights of the indigenous in the Amazon, women's health education in Morocco and Uganda, the challenges facing farmers in Senegal, Costa Rica, India, and the West Bank. Our fellows will interview caregivers in Japan's dementia villages, women IT programmers in Turkey, and refugees from Nigeria, Yemen, and Venezuela. The list goes on," says Contributing Editor Kem Sawyer. "The Pulitzer Center team is thrilled to support these fellows and we look forward to bringing them all together for the Washington Weekend in October."
Climate Change & the Environment
Four of our fellows will head to South America:
Audrey Fromson of the University of Chicago travels to Peru to report on how climate change is threatening Huaraz, a city lying directly beneath a mountain lake that is rapidly growing as it accumulates melted glacial ice. Audrey was an intern at the non-profit WhyHunger, where she wrote stories on reparations, pesticides, and other current events.
Guttman Community College's Ayanna Dickinson reports from Ecuador on efforts  to curb the destruction of the Chocoan Rainforest. She was a City University of New York (CUNY) Research Scholar and a Holocaust Educator intern at the Museum of Jewish Heritage in New York.
This year's student fellow from the University of Missouri School of Journalism, Dan Schwartz, will travel east of Ayacucho, Peru, to report on how indigenous communities perceive glacial melting in the context of their traditional cultural norms. Dan was previously a reporter at the Vermont Digger, Santa Fe New Mexican, and Farmington Daily Times, and has worked at the Peninsula Clarion in Kenia, Alaska.

Wake Forest's Rafael Alves de Lima returns to his native Brazil to cover the negative impact of President Jair Bolsonaro's environmental policies on indigenous groups. He was a Brazilian Youth Ambassador as part of the U.S. State Department's Youth Ambassadors Program.
University of Iowa College of Public Health's Madison Stewart examines banana production in Costa Rica, focusing on the agricultural workforce that makes it one of the world's leading exporters in bananas. She has worked as a research assistant at the Environmental Science Department.
Elizabeth Weber of American University served in Senegal as a Peace Corps volunteer and now travels to Senegal to report on the experiences of cotton farmers whose lives are controlled almost totally by the country's lone cotton company, SODEFITEX.
Syracuse University's Micah Castelo returns to her home in the Philippines to report on the impact of the Manila Bay Rehabilitation Project on families living in informal settlements near the coastline. She has writing and editorial experience at Baltimore Magazine, Baltimore Style, Equal Time, and The Daily Orange.
Daniel Merino is this year's Boston University College of Communications student fellow. He travels to China to report on the impact of extreme climate events. He has previously written for the California Marine Sanctuary Foundation and the Hilltromper, primarily covering the environment, natural sciences, and current events.
Katelyn Weisbrod of the University of Iowa's School of Journalism and Mass Communication travels to India to cover how Alleppey city leaders in Kerala are dealing with a waste management system rendered inefficient due to the effects of climate change. Katelyn is the managing editor at the Daily Iowan where she oversees all reporters and digital platforms. Vandana Menon of the University of Pennsylvania's Southeast Asia Studies Program also heads to India to report on communities that have been internally displaced by development and conservation projects. She was a Young India Fellow at Ashoka University and an Assistant Editor at the India Law Journal.
Emma Johnson of the Yale School of Forestry and Environmental Studies travels to Bhutan to report on environmental threats posed, ironically, by the country's investment in hydropower. She honed her expertise as a social media and outreach assistant at Yale Environment 360, and as a program intern at the SFS Center for Himalayan Environment and Development Studies.
Global Health
Three of our student fellows report on health issues pertaining to marginalized people:
Boston University School of Public Health's Pallavi Puri looks at workers in Bangalore who are exposed to harsh conditions in the mostly unregulated bidi industry. Bidis are hand-rolled cigarettes using unprocessed tobacco. Pallavi previously spent more than four years in various communications roles at Vital Strategies, a non-profit health organization in New York.
A writing tutor at Flagler College, Shelby Gilson examines the consequences of mercury contamination and meager healthcare access on the Grassy Narrows First Nation of Canada, a small indigenous population in northwest Ontario where more than 90 percent of the community suffers from mercury poisoning symptoms. The community is situated on the English River—historically a dumping site for waste from chemical companies.

Howard University's Daja Henry covers the alarming rates of domestic abuse and femicide in Guyana within the broader context of the country's colonial past. Daja is the current News Editor at The Hilltop.
Hunter College's Audrey Henson reports on Japan's 'dementia villages'—specialized communities where local residents are trained by Alzheimer and Dementia associations to aid the elderly who suffer from cognitive impairments—as a means to cope with a rapidly aging population. Audrey has been a competitive equestrian and a production coordinator for the Manhattan School of Comedy.
Amy Nye, a graduate student at the George Washington University Milken Institute School of Public Health, examines an under-reported issue in Senegal: healthcare available to women with diabetes, a disease that is highly prevalent. Amy is fluent in French and has worked on USAID-funded projects for the Center for Human Services, a non-profit youth and family services agency in Washington, D.C. Our student fellow from Johns Hopkins Bloomberg School of Public Health, Isabella Gomes, is also covering the healthcare system—her project focuses on failures in the U.S. to identify and care for patients who are sex-trafficking survivors, many of them immigrants. Isabella was formerly an investigative reporter at the Miami New Times and an editorial intern at Aevitas Creative Management, a literary agency.
Keishi Foecke from the Washington University in St. Louis looks at Ugandan sex education and its impact on women and girls. Keishi was an executive producer at TEDxWUSTL where she helped organize TED-licensed events on the university's campus. Also focusing on women's health education, University of Pennsylvania student and Global Penn fellow Samidha Sane reports from Morocco, where virginity "tests"  are common and often lead to the ostracization of women and girls. Samidha founded "Building Bridges," an initiative to connect kids to local service opportunities in Pittsburgh.
McGill University's Olivia Norrmén-Smith examines mental health and epigenetics—the environment's influence on heritable gene expression—in Cambodia, where a disproportionate percentage of the population suffers from trauma attributed to the Khmer Rouge. Olivia is an independent filmmaker working on her masters in psychiatry.
Culture & Identity
City Colleges of Chicago's Ursus Gurung reports on the experiences of Nepalese-Americans in the United States, focusing on how their Nepali identity interacts with the American value system as they build lives in a new country. Ursus was the main photographer for the Chicago Wildfire ultimate frisbee team and a photographer at Lifetouch.
Yuhong Pang and Robert Tokanel of the Columbia University School of Journalism are developing and editing their film, She's Not a Boy, a documentary covering the experiences of an intersex asylum seeker from Zimbabwe trying to find her footing in the United States. Yuhong has prior video production experience at the China Global Television Network and the Wall Street Journal's Beijing Bureau. Robert has digital media experience at Northeastern's Dialogue of Civilizations for Boston.com and at the Facing History and Ourselves Foundation.
LaGuardia Community College's Kayla Popuchet travels to Venezuela to report on how the current political and economic crisis has impacted the lives of Afro-Venezuelans. Kayla has written a number of stories on Peru, including one covering the country's revolutionary history in Workers' World.
Autumn Harris from Spelman College examines the role sports play in understanding Afro-Ecuadorian identity both in the U.S. and in Ecuador. She is a former contemporary art curatorial intern at Brooklyn Museum.
Immigration and Displacement
Kaitlyn Johnson reports on the role of religion among displaced peoples in the Republic of Georgia. Most are Eastern Orthodox, and the church offers special support for those displaced; however, it is also embroiled in the political disputes that in part fuel displacement. As an undergraduate at the University of Kansas, Kaitlyn spent a semester in St. Petersburg, Russia, and is now pursuing her masters in foreign service at Georgetown University. The Berkley Center for Religion, Peace, and World Affairs at Georgetown is co-sponsoring her fellowship.
Juyoung Choi and M. Saad Ejaz, students at Northwestern University in Qatar, examine the situation of Yemeni refugees living on on Jeju Island in South Korea. Misinformation and widespread protests in response to their arrival leaves their fates uncertain. Juyoung is a video producer and multimedia reporter for The Daily Q at her university; Saad is also a Daily Q multimedia reporter and has written feature stories on the isolation of migrant workers in Qatar.
Mariana Rivas from Texas Christian University will travel to Colombia to report on Venezuelan asylum-seekers and, in particular, the challenges faced by Venezuelan mothers who give birth. Because Colombia does not have birthright citizenship, these children are born stateless. Mariana has worked as a tutor for refugees in a Catholic Charities program. Patrick Ammerman also reports on Venezuelan refugees, focusing on how Colombia is mobilizing its resources to help migrants. Patrick is pursuing a masters in social work and nonprofit leadership at the University of Pennsylvania and is a Penn Global Fellow in the Latin American Studies program.
Angelica Ekeke, a graduate student at UC Berkeley School of Journalism, will produce a photography project on Nigerian refugees held in "anker centers" in Bavaria, Germany, where the government recently banned NGO access to refugee camps and detention centers. Angelica is the recipient of a VII photography scholarship and her work has been featured in solo and group photo exhibitions in San Francisco.
Systems of Economic and Political Power
Cammie Behnke of Elon University has already completed her project, "Redefining Gender Roles in Rwanda," after documenting the lives of women 25 years after the end of the genocide. Take a look at her video on trailblazers, women who have emerged as business leaders in Rwanda. Cammie has extensive broadcasting experience, having formerly served as an intern at NBC Nightly News with Lester Holt and was a multimedia journalist and producer at the Elon News Network.
Hani Zaitoun examines how Estonia is responding to increased Russian military activity and to determine whether it has the capabilities to deter a possible Russian attack. Hani departed his native country of Syria for Germany. He received a scholarship at Davidson College. Also reporting on the military, Taylor Damann of Southern Illinois University Carbondale covers the treatment of female recruits in the Ukrainian Armed Forces. Taylor is a student of the Russian language and has held multiple editorial positions at Gateway Journalism Review.
Laura Butterbrodt of South Dakota State University reports from Hungary on the measures Prime Minister Viktor Orbán has undertaken against a Western-style university founded by George Soros. She previously spent a semester abroad in Bulgaria and has written for a number of Minnesota and South Dakota publications.
Forsyth Technical Community College's Shirin Alhroob travels to Turkey to examine the role of women in the country's IT programming and software development. Shirin is a candidate for an associate's degree in Applied Science in IT Programming and Software. Originally from Jordan, she has a degree in agriculture from the University of Jordan.
Columbia University's Hana Elias and Eleonore Voisard will complete their film "A New Start" which follows a Yemeni American activist as she creates a platform to empower immigrant women. Hana previously helped produce the documentary films Consuming Others, I Am The Revolution,  Disaster Capitalism, while Eleonore worked at the Agence France Presse in both its London and Tunis bureaus.
Westchester Community College's Joel Luke van Alstine travels to Haiti to examine abuses in adoption practices and the impact of adoption agencies on the local population. Joel has been studying adoption practices in Africa, the U.S., Guatemala, and Ireland.
Carly Graf of Northwestern University's Medill School of Journalism travels to the West Bank to report on Palestinian agriculture, specifically the challenges faced by suppliers and producers of non-kosher tahini. Carly is currently a public health and criminal justice reporter at Medill News Service.
Beyond Religion
The Pulitzer Center awarded three fellowships in conjunction with the Beyond Religion Conference in June 2019:
As polarizing immigration debates shake the United States, Lillian Moore-Eisenberg reports on the role of nuns as immigration advocates along the southern border. Moore-Eisenberg studies at Yale University and has prior journalism experience as a reporter at The Toledo Blade.
University of Chicago student Nikhil Mandalaparthy looks at darhga worshipping sites in India, shared religious spaces for interfaith interaction and reconciliation, despite increasing tensions between Hindus and Muslims in the country. He serves as a co-president of the South Asian Students Association at the University of Chicago.
Catherine Cartier, a student at Davidson College, will walk the Lebanese Mountain Trail to report on collaborative efforts of Lebanon's 18 religious sects to conserve the "Cedars of God" in Lebanon, now threatened which face threats from climate change. Catherine has experience studying the Persian language and Iranian culture in Tajikistan.
Congratulations to all our 2019 Pulitzer Center Student Fellows! In the weeks and months ahead you will find their stories on our website under Student Fellow Reporting.