Pulitzer Center Update May 28, 2019
Student Fellow Hani Zaitoun From Syria Shares His Story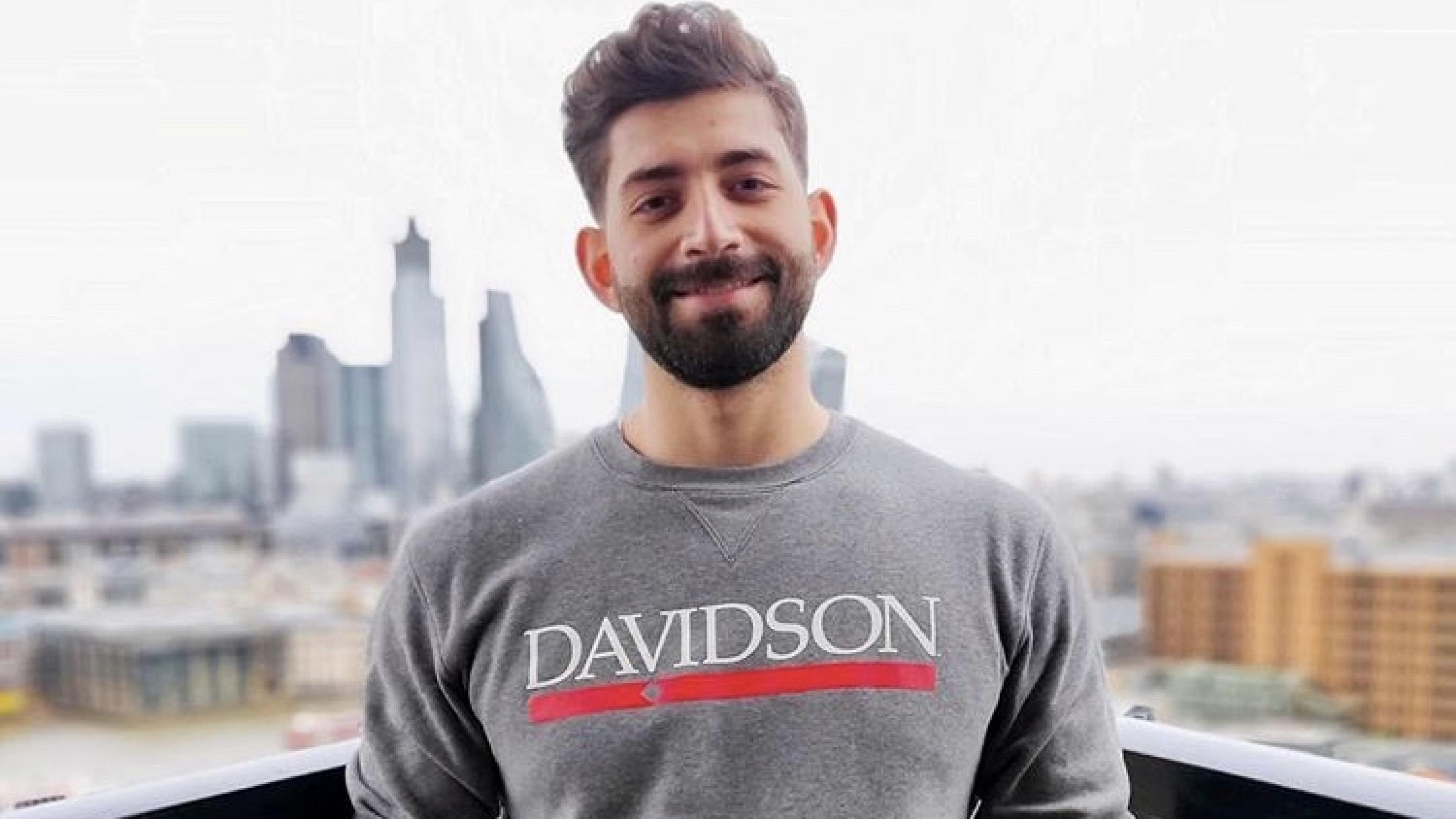 Hani Zaitoun, our 2019 Pulitzer Center Student Fellow from Davidson College, will travel to Estonia to examine how the country is responding to increased Russian military activity.
Three years ago, Zaitoun, a native of Syria and now a rising senior at Davidson, stepped onto the campus with a student visa.
Before coming to Davidson, he had reached out to the armed German national police at the Munich Airport to ask for asylum. Zaitoun was supposed to return to Damascus from a U.S. State Department-organized education trip to the Midwest and Washington, D.C., but purposefully booked his return flight to go through Germany. He called his mother and told her he would not be returning home.
In Germany, Zaitoun found a host family and was offered an internship at CNN's Berlin bureau.
Zaitoun was exploring the State Department's Education USA page on Facebook, which led him to the page for the Davidson Refugee Support student organization. He emailed the group's organizer, A.J. Nadaff, our 2018 Student Fellow from Davidson, who began prepping Zaitoun for the SAT and helping him develop his now-fluent English. 
After Naddaff alerted the Davidson admission office to Zaitoun's application, Zaitoun was accepted on an Alvarez Scholarship for international students.
At Davidson, Zaitoun still thinks often about his family in Damascus. "You start losing nostalgia and attachment to the places you've been. [But] you're used to waking up, seeing your mom's face and getting breakfast.... Later, you don't care about the place as much anymore. You care about the people."
To read the full story on the Davidson College website, please visit here.