Project August 23, 2019
Religion and Displacement in the Republic of Georgia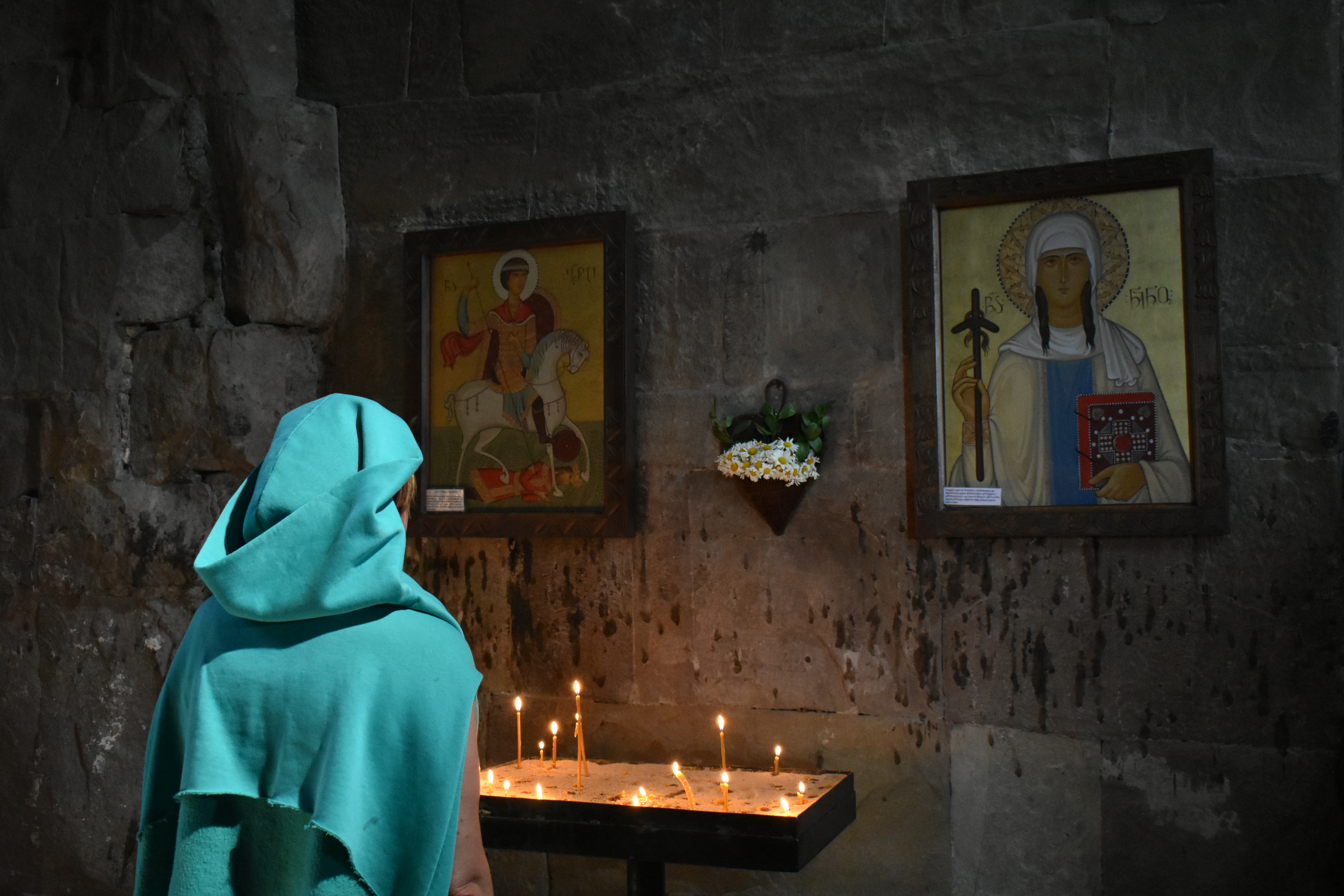 In the north of the Republic of Georgia, two territories, South Ossetia and Abkhazia, have been de facto independent since 1992. Escaping the frozen conflicts and political turmoil, over a quarter million former inhabitants have fled the territories into Georgia proper, especially to Tbilisi and Zugdidi. Georgia, hoping to someday regain control over Abkhazia and South Ossetia, has worked hard to integrate the displaced persons (DPs), especially by providing services, housing, and stipends. Numerous NGOs, government offices, and religiously affiliated organizations have worked to support and resettle these individuals.
Religion is of unique importance to the DP community because Abkhazia, South Ossetia, and Georgia proper are all majority Eastern Orthodox. This makes the conflict unusual, as most conflicts in the Caucasus occur between Christian communities and Muslim communities.  Religion is playing a critical part in integration and in sustaining memories of home.
This project explores the role of religion in the communities of DPs across the Republic of Georgia, including in Guria, Poti, Zugdidi, and Tbilisi. Kaitlyn Johnson tells the stories of people at the intersection of a quarter-century-long conflict, turmoil in the Orthodox Church, and current tensions between Russia and the West.
RELATED ISSUES

Religion

Issue
Conflict and Peace Building
Conflict and Peace Building

Issue
Migration and Refugees
Migration and Refugees