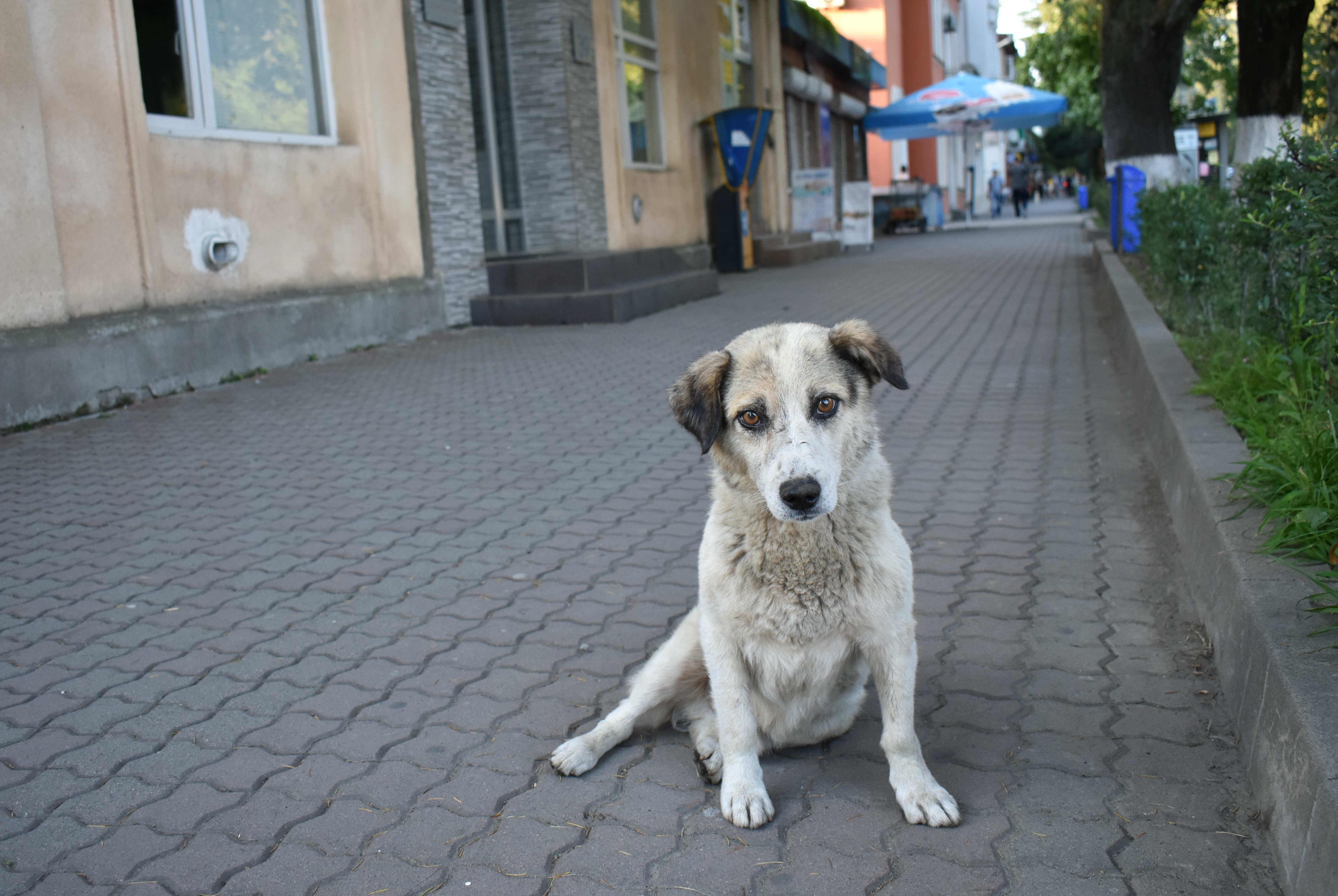 I arrived in Zugdidi at six in the morning, far too early for the Georgian day, which usually begins around ten. I walked the streets of the small town, photographing as the sun began to peek over the horizon and chatting with a Ukrainian man I met coming off the night train. A stray dog, curious about our aims, approached me and began to follow. On the next block, we were joined by another dog. A couple minutes later, we were joined by a third. The Ukrainian man went to check into his hostel, so I sat outside and waited. My new friends sat beside me, also waiting. When I stood to leave, so did they.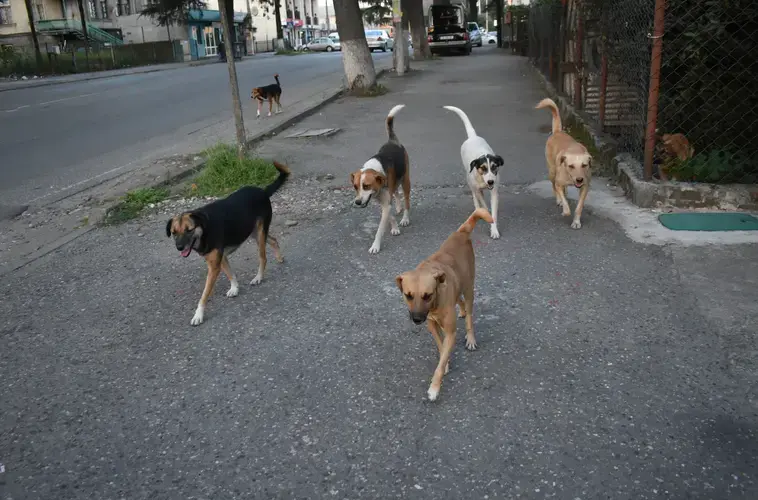 Before long, we had a pack of six following us. We went in a grocery store for 15 minutes and reemerged to find them all still waiting, ready to go with us. Nobody else was on the streets so early. Just me, the Ukrainian tourist, and our pack of dogs. We never fed the dogs, but nevertheless they politely trotted along as we explored the city center and the local parks. For three hours the dogs followed, our pack growing to as many as 12 dogs of all breeds and sizes. Finally, when it was time for me to conduct an interview, I entered a café, leaving the dogs outside.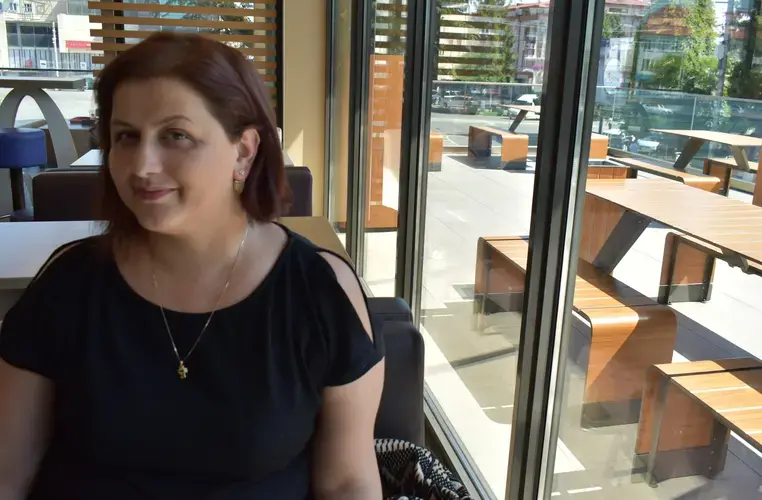 Maka met me in the café, where we talked about her family's flight from Abkhazia to Zugdidi. Maka, too, had experience with dogs in the area. She described her family's dog in Gali in the south of Abkhazia: a big, black, friendly dog named Tomik. In the early 1990s, war broke out in Abkhazia. "When we found out that we had to leave our home, I tried to take my dog with me. We had to sit in a small van, but besides us there were other people with their family [and their belongings] and the driver did not let me take this dog with me because really there was no space for the dog." Tomik refused to be left behind. "This dog was chasing our car…for hours," but eventually Tomik could not keep up.
Maka's family traveled through the warzone, crossed the border, and settled into Zugdidi without the family pet. One week later, Maka opened the door to find Tomik. He was "very skinny and very hungry. Starving and sick, but he lived." Maka says they had once brought him to a relative's house in Zugdidi, which is how she thinks he found them. Tomik traveled through the war and over the river to a place he had visited only once but found his family and lived with them for the rest of his life.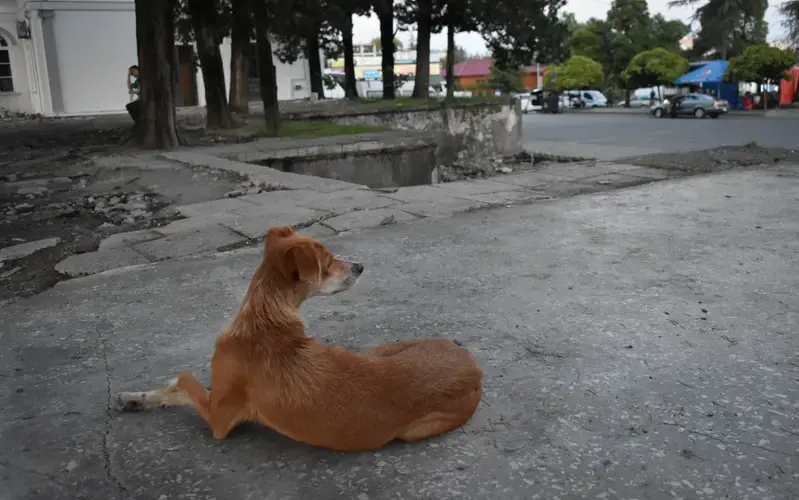 After the interview, I remained in the café to work. Several hours later, I exited to find two of my own loyal Zugdidi dogs, who had waited eight hours while I worked inside. They followed me to the train station, their comrades joining the gang as we walked through town. By the time I reached the train platform, I had a pack of seven in tow. They ushered me out of the town as they ushered me in: with eager faces and wagging tails.
RELATED ISSUES

Religion

Issue
Migration and Refugees
Migration and Refugees

Issue
Conflict and Peace Building
Conflict and Peace Building