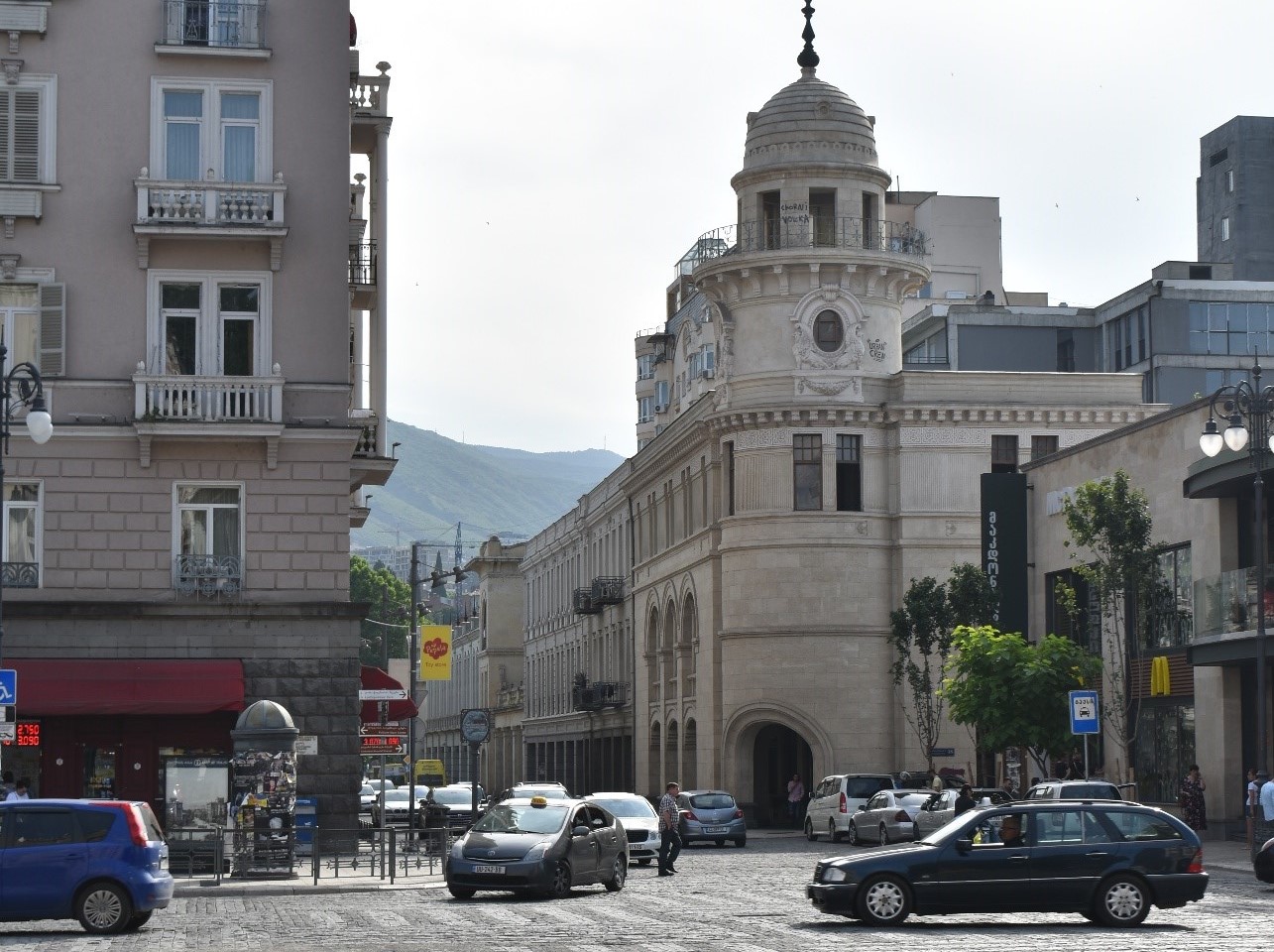 Dmitri is an out of work actor in his thirties, currently "playing the role of taxi driver" on the streets of Tbilisi. I took his taxi by chance one rainy Saturday night, having summoned him via the local rideshare app Bolt. When we exchanged pleasantries in Russian, his accent caught me by surprise. Unlike the Georgian accent I was so accustomed to hearing, Dmitri spoke Muscovite Russian. Upon inquiry, Dmitri told me he is from Gali, a village in the south of Abkhazia.
"You know it?" he asked, excited that I was familiar with his hometown in the de facto independent territory bordering Russia and Georgia. Dmitri was eager to hear about my project and even more enthusiastic about sharing his own story during the short taxi ride.
Dmitri's family stayed in the territory through the first war in the 1990s but decided to flee when the second war erupted in 2008. He spoke to me about St. Petersburg, where he lived after departing Abkhazia and found work as an actor. However, after two years, the urge to go home was too strong. Unable to return to his native land, Dmitri returned to Georgia, where he settled in Tbilisi and has lived for the last nine years. He regaled me with stories of the few theatrical roles he played around Tbilisi, but admitted he earns money almost exclusively from taxi driving. "There's not so much work here," he tells me, "but at least I'm closer to home."
Dmitri's journey is the story of displacement in Georgia. And, with 20 percent of the country embroiled in territorial disputes, stories of displacement are commonplace. People like Dmitri displaced from conflict in the Caucasus are often forced to choose between economic opportunity and ties to home. My reporting has taken me all across the country, but my encounter with Dmitri is a reminder that, while I may be in constant search of more displaced persons to interview, they are all around me, living and working in Georgian society.
RELATED ISSUES

Religion

Issue
Conflict and Peace Building
Conflict and Peace Building

Issue
Migration and Refugees
Migration and Refugees