Pulitzer Center Update October 28, 2019
2019 Washington Weekend Panel: On Cultural Sensitivity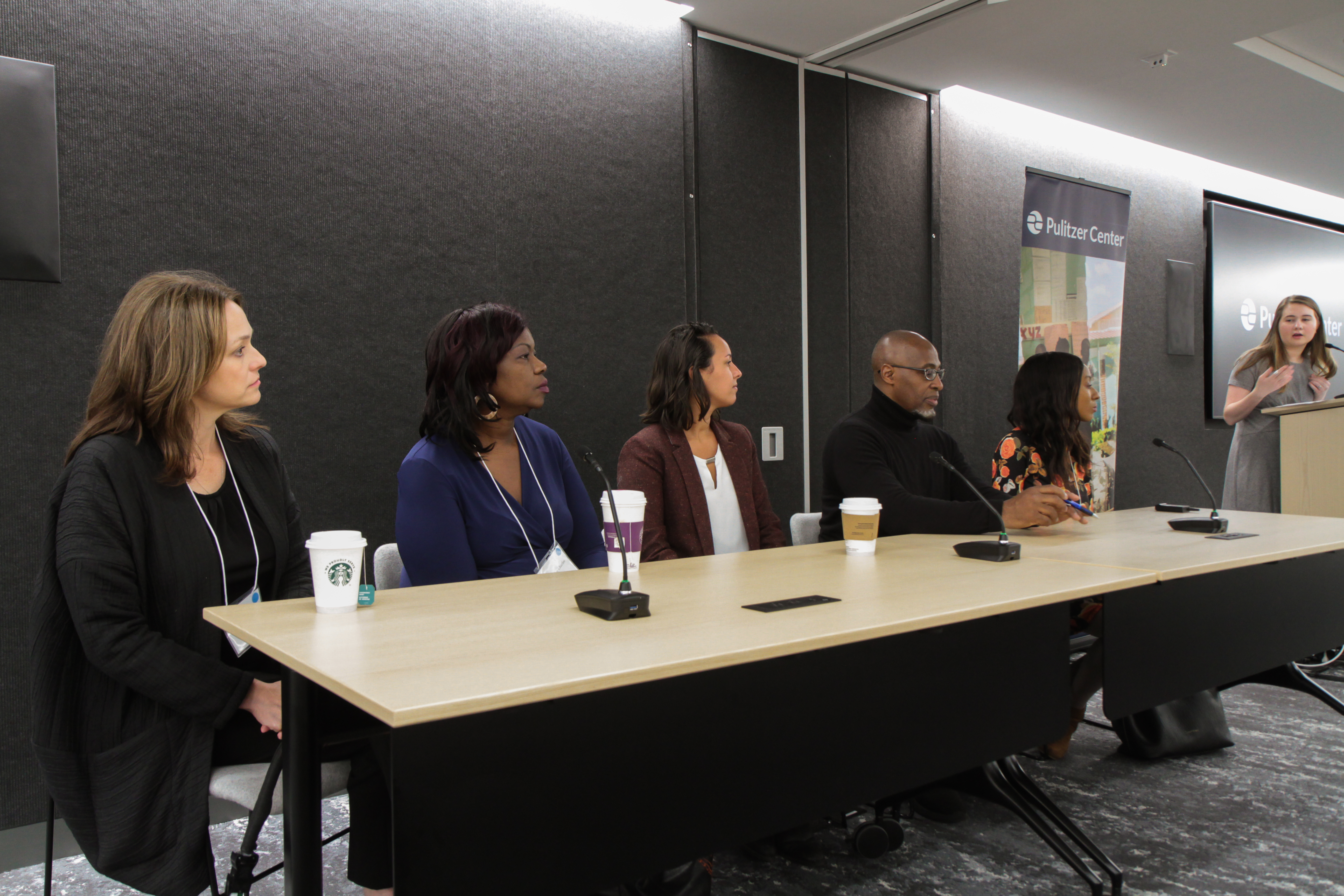 Pulitzer Center reporting fellows come from 36 universities, journalism schools, HBCUs, schools of public health, community colleges, and liberal arts colleges. In 2019, our 43 reporting fellows traveled to 29 countries to report on urgent issues often overlooked in the media. On October 18 and 19, the Pulitzer Center brought all the 2019 fellows to Washington for the  sixth annual Campus Consortium Washington Weekend.
"People want you to know them as they are—you don't want to create stick figures," said Phillip Martin, senior investigative reporter for WGBH, to the 2019 Pulitzer Center reporting fellows. "The first word that comes to mind is dignity, and you always have to let that manifest itself in your story" 
This year's Washington Weekend Saturday program, held at National Geographic, kicked off with five professional journalists involved in a conversation about cultural sensitivity. Dozens of undergraduate and graduate students who had recently completed their own reporting on issues in places from Canada to Ukraine and Cambodia, now listened as the seasoned journalists discussed what it meant to report on communities in an unfamiliar context.  
Gabrielle Ewing, a producer at National Geographic, spoke about her work on maternal mortality in the D.C. area, advising the students to "not report on a community… report with the community," which can sometimes mean foregoing the notepads and cameras to create a meaningful relationship.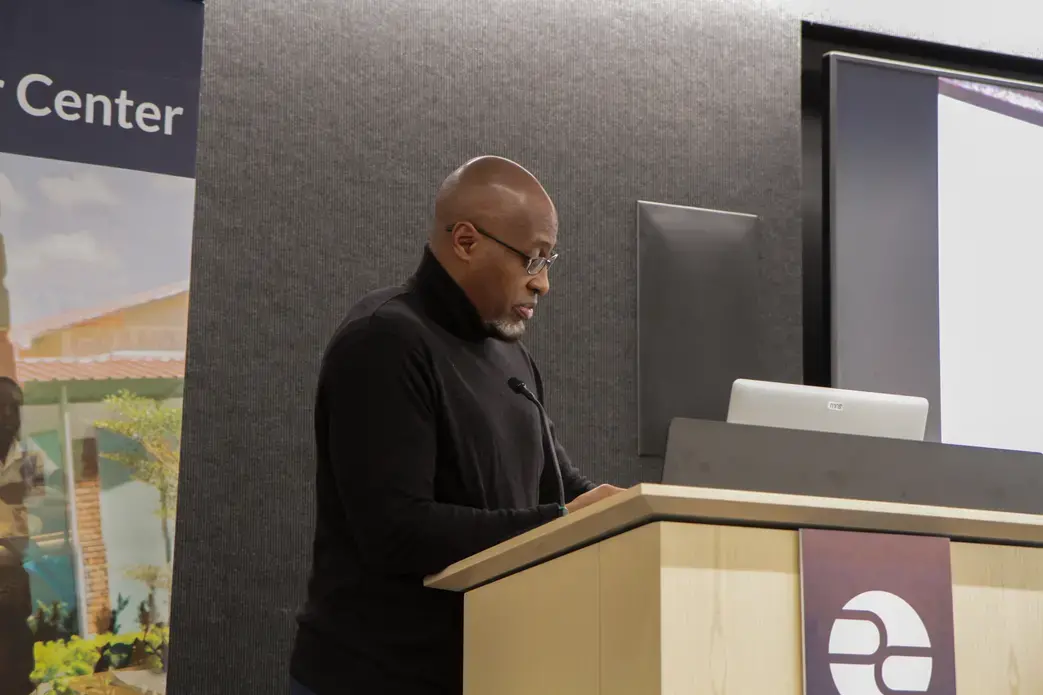 Senior investigative reporter for WGBH Phillip Martin speaks on how cultural sensitivity is inseparable from a subject's dignity. Image by Libby Moeller. United States, 2019. 


Do you spend the same amount of time off tape as you do on tape? Rethinking the ways to report WITH the community instead of on the community as @gabbi_ewing puts it. How do you establish trust with your narrators? #pulitzerweekend19

— Autumn Harris (@autumn_wav) October 19, 2019
"Sometimes I don't start with reporting" added Time for Kids executive editor Jaime Joyce. "Hanging around and making sure the children and parents have time to ask their own questions is just as important." 
The characters a journalist decides to incorporate in their reporting exist outside the story being told, and remembering that is indispensable.   
Both Melissa Noel, a multimedia journalist, and Jacqueline Charles, a Miami Herald correspondent, who have reported from the Caribbean, emphasized the complexity of reporting abroad, despite connections to the community. "Even though I'm familiar, I still had to take a step back," Noel said, "I had to understand I had always looked at it through a different lens." 
Charles agreed, and encouraged the students to keep their positionality in mind when they enter a space as a reporter. "Even though I am Haitian, I get to leave, I have the privilege of a passport." 
Understanding what dynamics journalists bring with them as they insert themselves into a community becomes crucial for reporting in unfamiliar circumstances.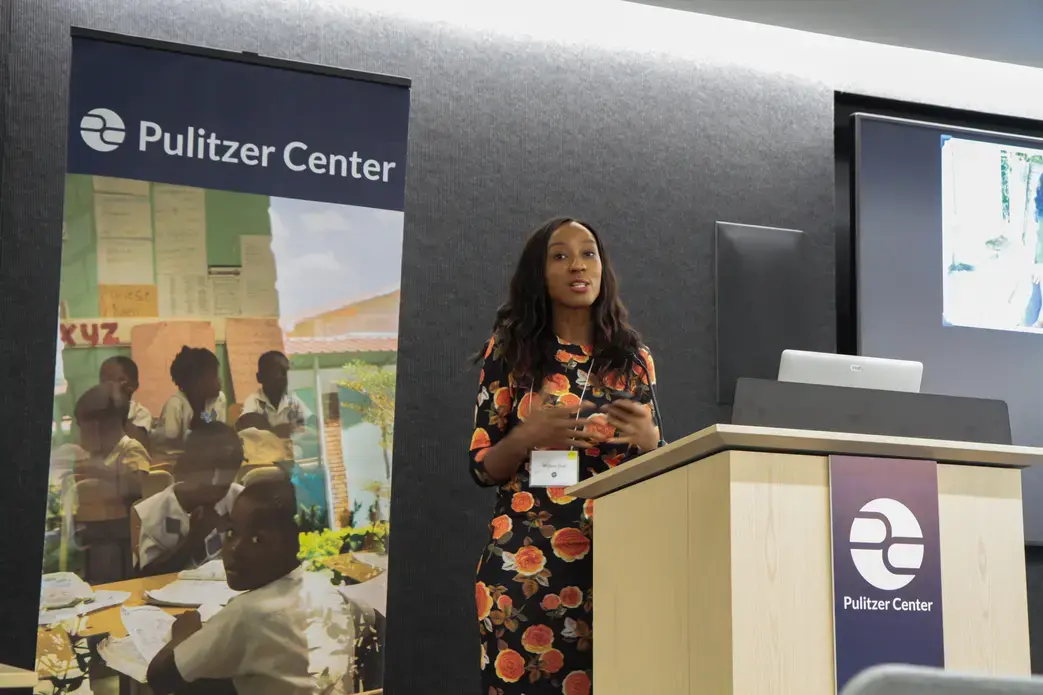 Multimedia journalist Melissa Noel introduces herself and talks about her work in the Caribbean. Image by Libby Moeller. United States, 2019.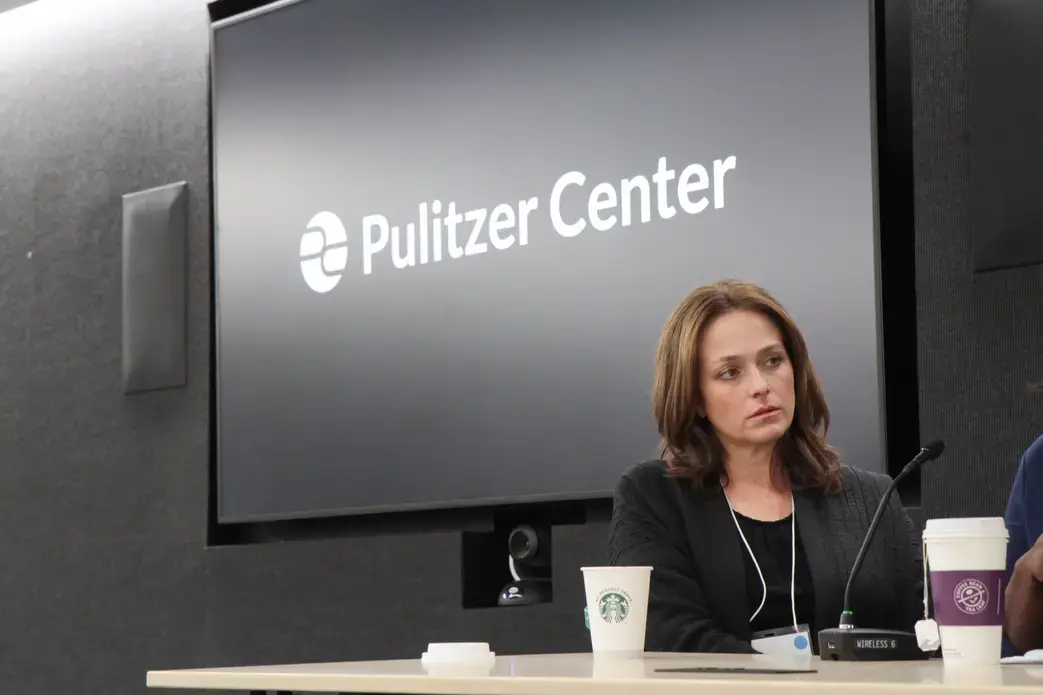 Time for Kids executive editor Jamie Joyce participates in the panel on cultural sensitivity for Washington Weekend. Image by Libby Moeller. United States, 2019.


Grateful to talented reporters/editors @Jacquiecharles @gabbi_ewing @NoelKnowsWell @phillipWGBH @jaime_joyce who've come from Miami, NYC, Boston & DC to share foreign reporting experience & advice with @PulitzerCenter college student fellows - #PulitzerWeekend19 hosted @NatGeoMag pic.twitter.com/QqxWucCwUz

— Indira Lakshmanan (@Indira_L) October 19, 2019
Questions from the fellows touched on various topics, including how to make sure one doesn't just become a person who came into the community for a story and left as soon as they had it. The panelists agreed it was a hard line to draw, but offered advice on how to do so. 
Joyce, who has reported on children of incarcerated adults, emphasized the importance of sharing the story with interview subjects once the story has been published. 
"At the same time," said Martin, "you also don't want to become a part of the story, don't become an asset to them." All panelists agreed it was a difficult relationship to define, but at the end of the day, it's a line journalists would have to draw for themselves.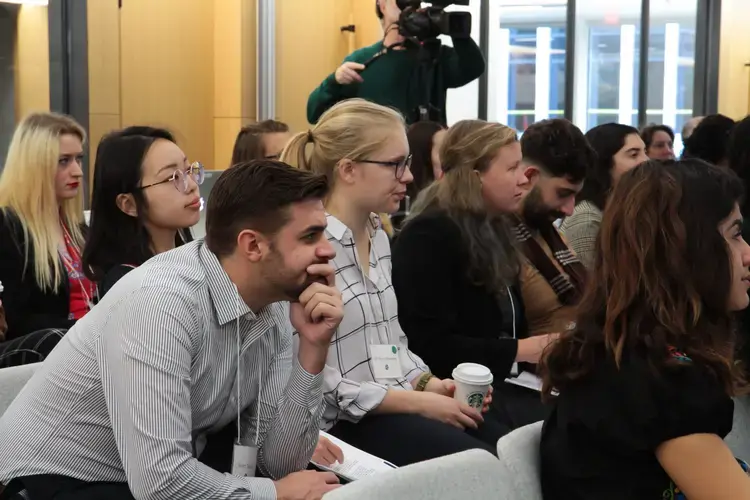 Click the links below to view blogs and videos from Washington Weekend: