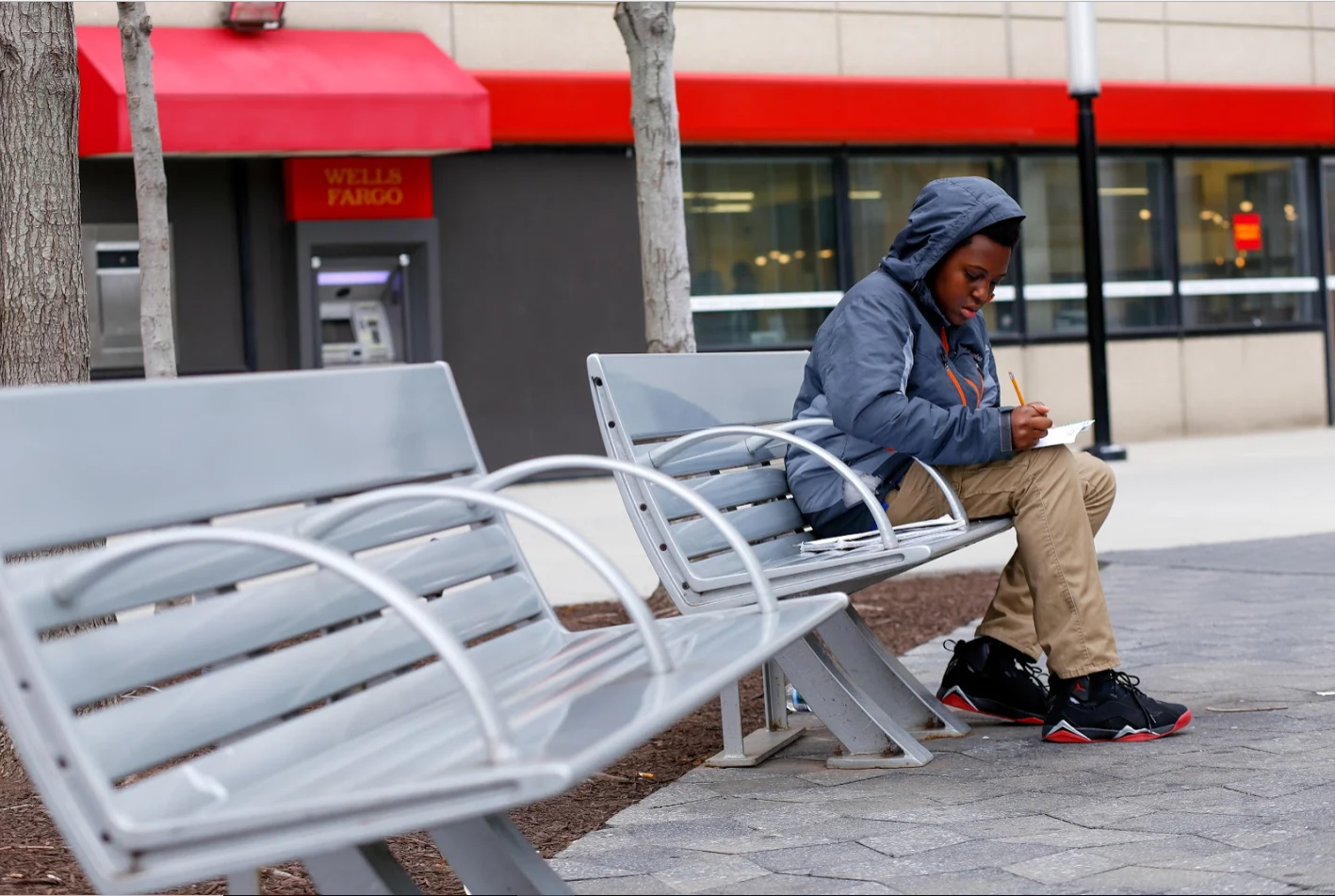 The Pulitzer Center congratulates the 2018 Fighting Words Poetry Contest winners and finalists!
These sixteen exceptional poets, whose work and bios appear below, were selected from among some 450 entrants from across the United States and four countries. These young people have used poetry to effectively connect global issues with their local and personal contexts, amplifying pressing under-reported stories while also making their own distinct and necessary voices heard.
This contest is the result of Pulitzer Center education programming in conjunction with National Poetry Month and Beyond War, our 2018 conference. In April and May, education team staff led 30+ workshops for over 800 K-12 students, and teachers have independently guided student writing in classrooms worldwide. Students considered how journalism and poetry can be effective responses to conflict and wrote poems in conversation with Pulitzer Center stories. You can view the workshop guide here and stay up to date on education opportunities and resources by signing up for our weekly education newsletter.
Contest Winners
1st Place:
Sickness of the Sprawling City
Alex Holland, 11th grade, Montgomery Blair High School, MD
2nd Place:
Surf
Beatrix Stone, 6th grade, Alice Deal Middle School, DC
3rd Place (Tied):
Ayúdame
Miranda Rodriguez, 9th grade, Staples High School, CT
When It's Gone
Isabel Brosseau Gray, 7th grade, French Broad River Academy for Girls, NC
Finalists:
The Call
Dena Hill, Parkway Center City Middle College, PA
Bury You
Gabriel Ticau, 9th grade, Santa Clara High School, CA
Summer in Chicago
Emmy Song, 10th grade, Montgomery Blair High School, MD
I'm Invisible
Sifan Kabeta, 4th grade, Shepherd Elementary School, DC
WINNERS AND LOSERS
Luís Eduardo Guerreiro Pimentel, 9th grade, Colegio Miguel de Cervantes, Brazil
The Run Down
Nabeeha Asim, 11th grade, Dominion High School, VA
The Maze
Yende Mangum, 10th grade, Julia R. Masterman High School, PA
Discovering Home
Amelia Ferrari, 6th grade, DC International School, DC
To them the story has one side
Megan Kleiner, 9th grade, Staples High School, CT
Don't Push My Buttons
Charlotte Fox, 10th grade, Julia R. Masterman High School, PA
On the Same Path
Molly H. Rufus, 10th grade, Homeschooled, VA
My Demon, Depression
Sydney Adamske, 6th grade, Alice Deal Middle School, DC
---
Thank you to our judging panel: Kem Knapp Sawyer, contributing editor; Jeff Bartholet, senior editor; and Fareed Mostoufi, senior education manager. Entries were judged based on the success of the poem on its own terms (craft, linguistic style, emotion, etc.) and successful inclusion of lines quoted from a Pulitzer Center story. All identifying information was removed from the poems before being presented to the judges.