The Maze
By Yende Mangum
10th grade, Julia R. Masterman High School, PA
With lines from "The Burning Heart of Africa" by Peter Gwin and Marcus Bleasdale, a Pulitzer Center reporting project
You have to navigate a maze
A constellation of electric colors
An island home to 597 species
But violence still plagues all of it.
You have to navigate a maze
War that has killed thousands.
Beneath it lies gold, diamonds, and uranium
A Central African treasury.
You have to navigate a maze
With tweezers, a razor blade, and rubber cement
A sorceress and six men,
The self-described son of a cannibal.
You have to navigate a maze
Much of the road is unpaved
As you navigate a particularly rough patch,
Bandits lie in wait.
You have to navigate a maze
The path is generally safe
It takes years to get there
It passes through several villages.
You have to navigate a maze
There is a gold mine miles away
You will try several times to get there,
But men will always make excuses.
You have to navigate a maze
It is a bit stupid, but
After it, you will keep quiet.
You will be replaced by the next guy.
---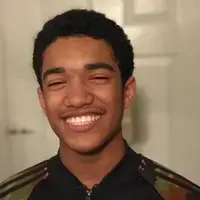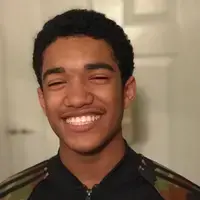 Yende Mangum was born and raised in Philadelphia, Pennsylvania, where he is a current 10th grade student at Julia R. Masterman High School.
Yende has always loved music, dedicating many hours to playing and listening. He became engrossed with the social aspect of sports, as a result of playing on many teams throughout his childhood. As a child, he was an avid reader, even writing his own series of several short stories.
Yende has a passion for creating, whether it be composing music or writing poetry. He loves telling a story with his work, often stressing the importance of telling someone's story that has not been told. He draws inspiration from stories told to him in any form, often finding a new way to express ideas.
Read more winning entries from the 2018 Fighting Words Poetry Contest