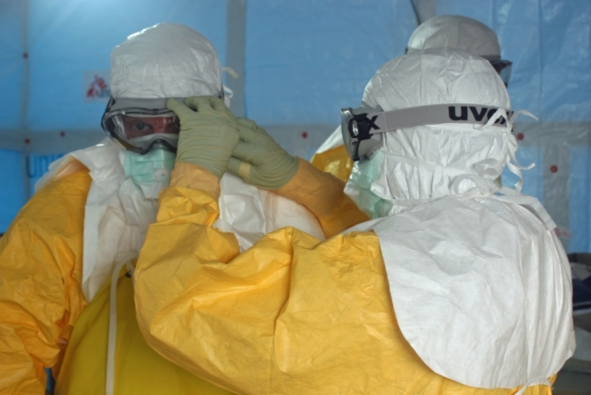 Flashing dots on a computer screen caught the eye of Kesete Admasu when he was touring the U.S. Centers for Disease Control and Prevention in Atlanta in 2012. The lights were blinking over a satellite image of eastern Africa, and Admasu, Ethiopia's minister of health, asked what they represented. It was an outbreak of hepatitis E in South Sudan, a country that shares a border with Ethiopia.

Admasu wasn't aware of an outbreak so close to home, not even one that had sickened almost 4,000 people. "Why do I have to come halfway around the world to know what's going on in my own backyard?" a colleague recalls him saying. "We need a CDC of our own in Africa."

The next summer, at a meeting of the African Union in Nigeria, Admasu and leaders of the organization's 54 countries talked about the project. Yet it wasn't until spring 2015, when the biggest Ebola outbreak in history had killed 10,000 people, that African states and the U.S. agreed to collaborate to create an agency that would respond to outbreaks, sync communications between member states and improve public health preparedness.

This July the first phase of the new agency is supposed to start up: a surveillance-and-response unit headquartered in the Ethiopian capital, Addis Ababa, that includes an emergency operations center like the one Admasu walked through on his visit to Atlanta. The second phase will establish five regional collaborating centers across the continent.

If Admasu's wish had been realized soon after his visit to the U.S., the Ebola outbreak that spanned 2014 and 2015 would have looked a lot different, some experts say. They argue that a quicker, better-coordinated and more efficient response could have saved thousands of lives. "Had it been established beforehand we could have had a smoother operation," says Rebecca Martin, director of the U.S. CDC's Center for Global Health. "We would have had trained public health professionals in place much earlier and a system to coordinate the response at the national level. We could have stopped further spread."

Others are not convinced the new operation will have enough money or expertise to make a difference. They say that well-established institutions such as the U.S. CDC and World Health Organization—agencies with decades of experience battling epidemics—botched the Ebola response and that an African CDC could repeat the same missteps. "Potentially it could increase the capacity of African countries or it could be more of the same," says Muhammad Ali Pate, former minister of state for health in Nigeria. "I want to be optimistic but this will not work if the structure and capacity is weak like other health agencies."

Pate was on a committee of experts that identified serious flaws in WHO's Ebola response. (It was not the only one. Five independent panels have concluded that WHO made a series of mistakes in handling the Ebola crisis including a dangerous delay in declaring the outbreak a public health emergency.) In a report outlining how WHO should be reformed, Pate and colleagues supported the creation of an African CDC. They wrote that it could build and lead a network of information systems, public health laboratories and emergency responders across Africa, similar to the network created by the Pan American Health Organization.

But Pate lists three roadblocks to the African CDC's success: bureaucracy within the African Union, inability to hire and retain experienced epidemiologists and insufficient funding. So far, a staff of 11 people and a budget of $6.9 million have been allocated for the period July 2015 to December 2016. "Those numbers are concerning to me," says Ana Ayala, director of the Global Health Law Program at Georgetown University. Ayala has worked with WHO to train African health officials on epidemic preparedness. "You need about $60 million and a staff of 300 to run a robust agency, otherwise it's doomed to failure," she says.

Additional funds could be allocated to the second phase of the project, and officials at the U.S. CDC and African Union say more staff are being recruited, including a director. Pate thinks the delay in filling that position indicates the African CDC is being buried in the bureaucracy of the African Union.

"The urgency is being missed," he says. "Ebola almost wiped out the public health systems of three states in Africa, killed more than 11,000 people and still nothing is happening. Soon it will be too late."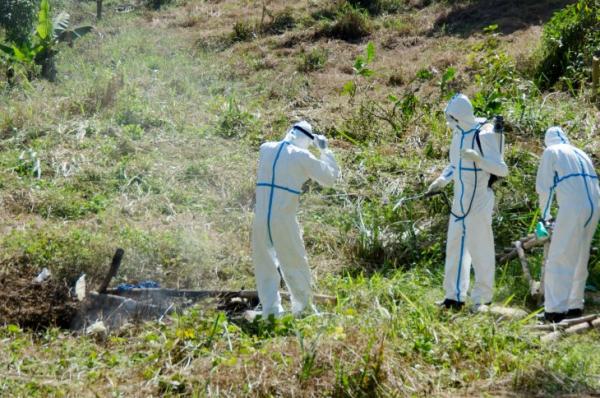 This video interview was developed specifically for our Global Health Lesson Builder Initiative...
RELATED ISSUES