Project February 3, 2016
Ebola Survivors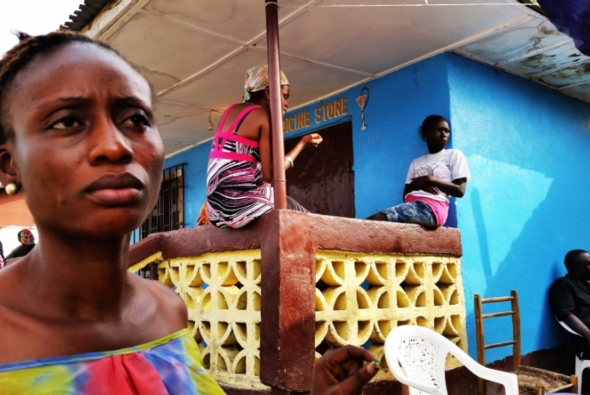 Alvin Davis fought the Ebola epidemic twice, first as a healthcare worker treating the sick and then as an Ebola patient himself. Now he's fighting again, this time challenging the stigma and uncertainty faced by thousands of Ebola survivors in Liberia.
Two years after the Ebola epidemic began in West Africa, Ebola survivors are grappling with an uncertain future. Vision loss, joint pains, even a resurgence of the virus from deep within the body are part of a constellation of symptoms known as post-Ebola syndrome.
Little is known about life after Ebola. In this project, journalist and physician Seema Yasmin looks at how medical researchers in Liberia and the U.S. are learning to cope with the aftereffects of Ebola.
In addition to an overall study of Ebola survivors' health, researchers are paying close attention to changes in vision, neurologic disease and changes in the immune system. They're also tracking the health of babies born to women with Ebola.
With recent reports of patients beating the infection only to fall sick again months later, the researchers are examining how the virus can hide within the body and reemerge when least expected.
As a healthcare worker, Alvin travels across Liberia educating people with the few facts that are known about post-Ebola syndrome. He is met with questions that he can't always answer. As a survivor himself, he hopes this study will go some way to shedding light on an uncertain future.
RELATED ISSUES