Pulitzer Center Reporting Fellowships empower students from our Campus Consortium partners to impact the world around them, create change, and engage diverse audiences.
Pulitzer Center Reporting Fellows at Campus Consortium partners pursue independent journalism projects that cover a wide range of critical issues in countries around the world and in the United States. Reporting Fellows benefit from Pulitzer Center mentorship, networking opportunities, and journalism resources. Most importantly, they become part of a vibrant community. 
Students and recent graduates of journalism schools, liberal arts colleges, historically Black colleges and universities, state universities, community colleges, and schools of public health sharpen their journalism skills in writing and multimedia, develop analytical thinking and creativity, increase awareness of different global perspectives, and deepen empathy. 
Articles, photo essays, video, audio, and data visualizations produced by Reporting Fellows are featured on the Pulitzer Center website and in multiple news outlets, such as The New York Times, Miami Herald, Politico, NPR, The Guardian, Civil Beat, Grist, The Intercept, and Yes!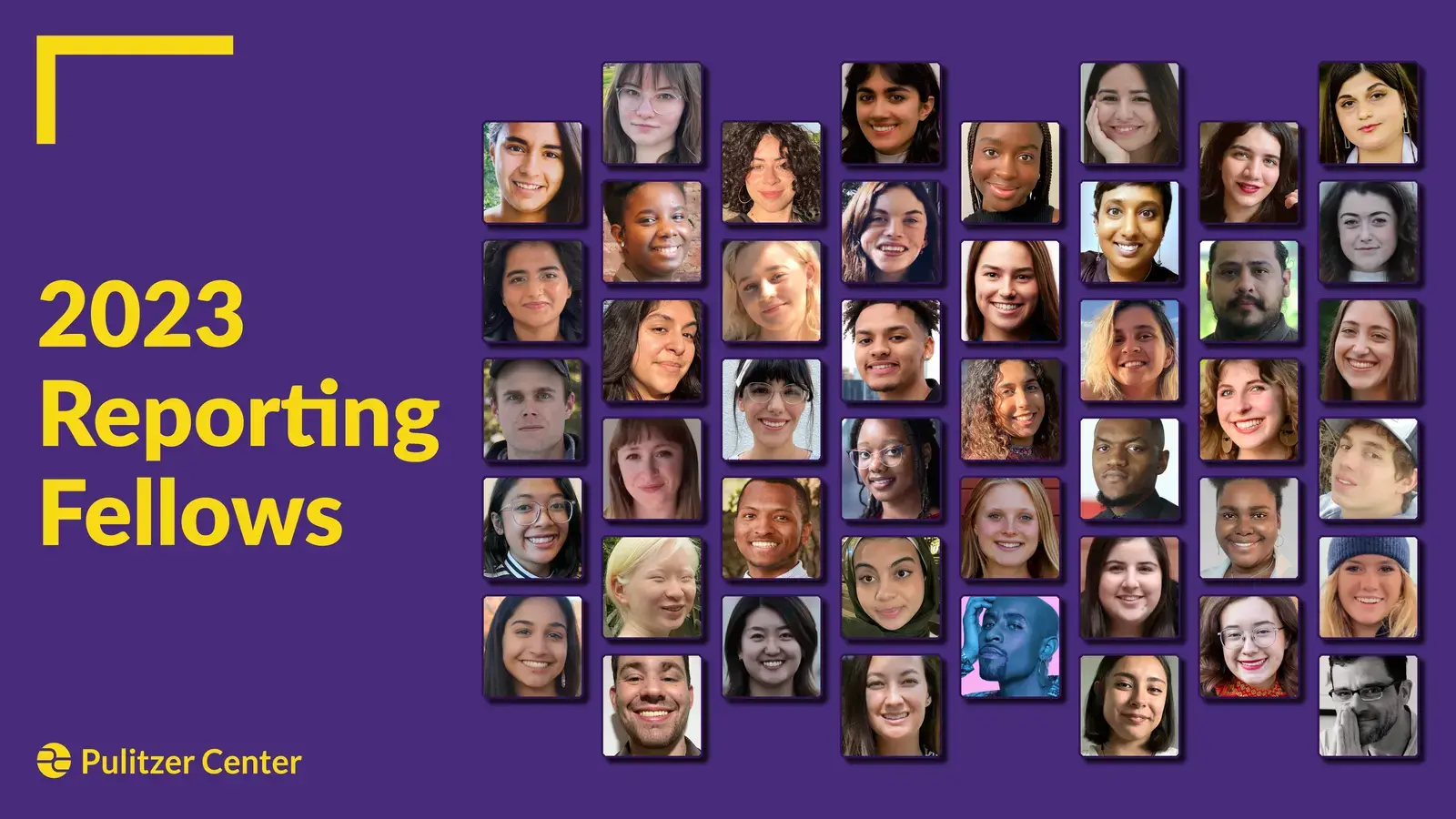 UPDATE
Meet the 2023 Campus Consortium Fellows From Our Partner Universities
The Pulitzer Center is excited to announce its 2023 cohort of 44 Reporting Fellows. Their projects address some of the most critical and underreported stories in today's world, including migration, global health, and climate solutions.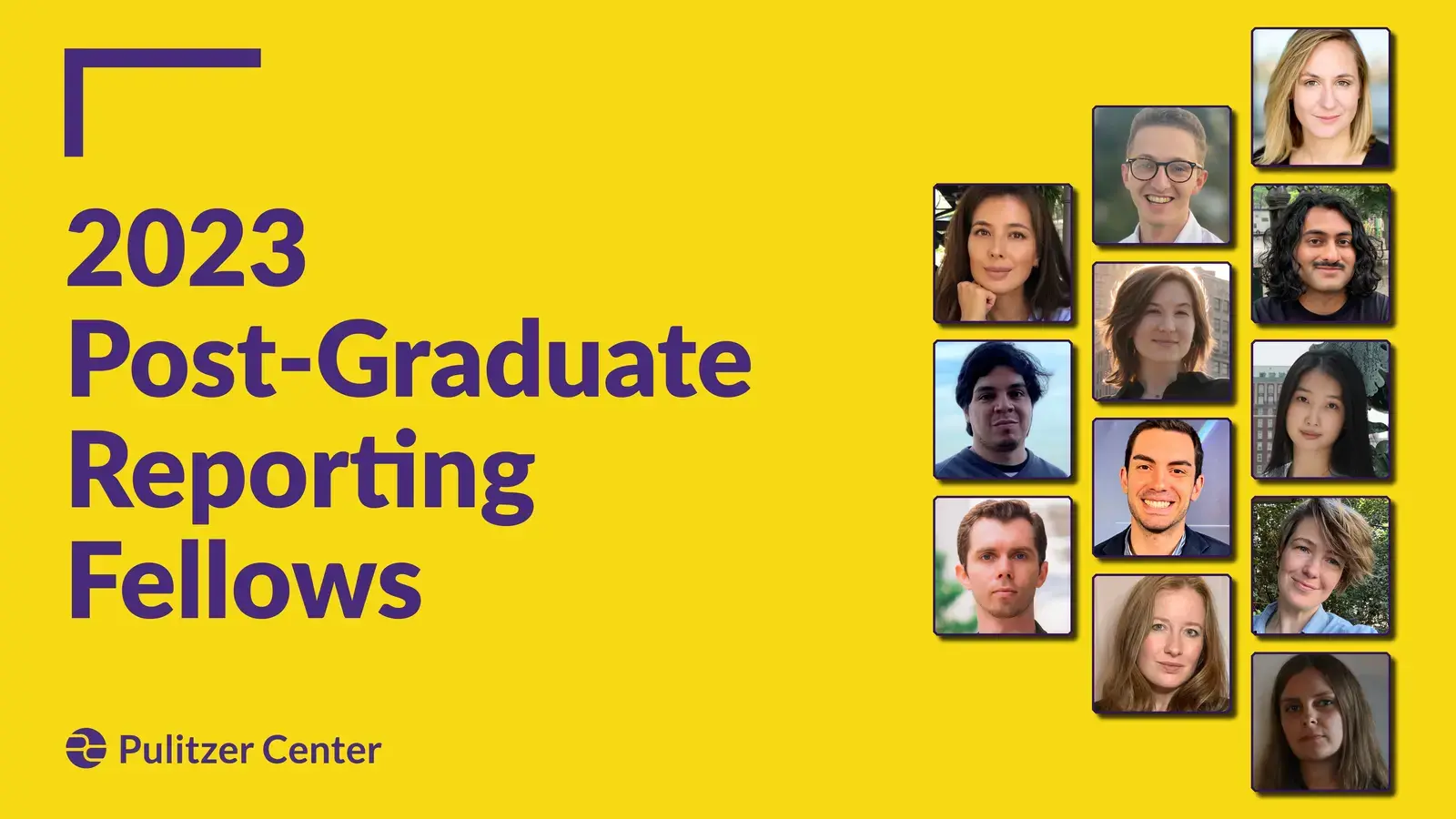 UPDATE
Meet Our 2023 Post-Graduate Reporting Fellows
The Pulitzer Center is pleased to announce our 2023 cohort of 12 Post-Graduate Reporting Fellows. This year, the Post-Grad Fellows will report from all over the world, from Mongolia to northern France, Turkey, and Egypt, on topics as varied as education, climate change, migration, and conflict.
"The fellowship program was my first international reporting trip as an aspiring correspondent and I would call it a life-altering experience. It has been the highlight of my graduate school experience. And for this I am forever grateful!"
ANGELICA EKEKE
2019 UC Berkely Graduate School of Journalism Reporting Fellow
"I feel so lucky to be part of the Pulitzer Center family and am incredibly grateful for the Center. Being a reporting fellow has been the best experience of my career. Traveling to Greece and spending time exploring and digging into the issues surrounding migration was the biggest step yet in my long-term goal of becoming a foreign correspondent."
LAWRENCE ANDREA
2020 University of Wisconsin Reporting Fellow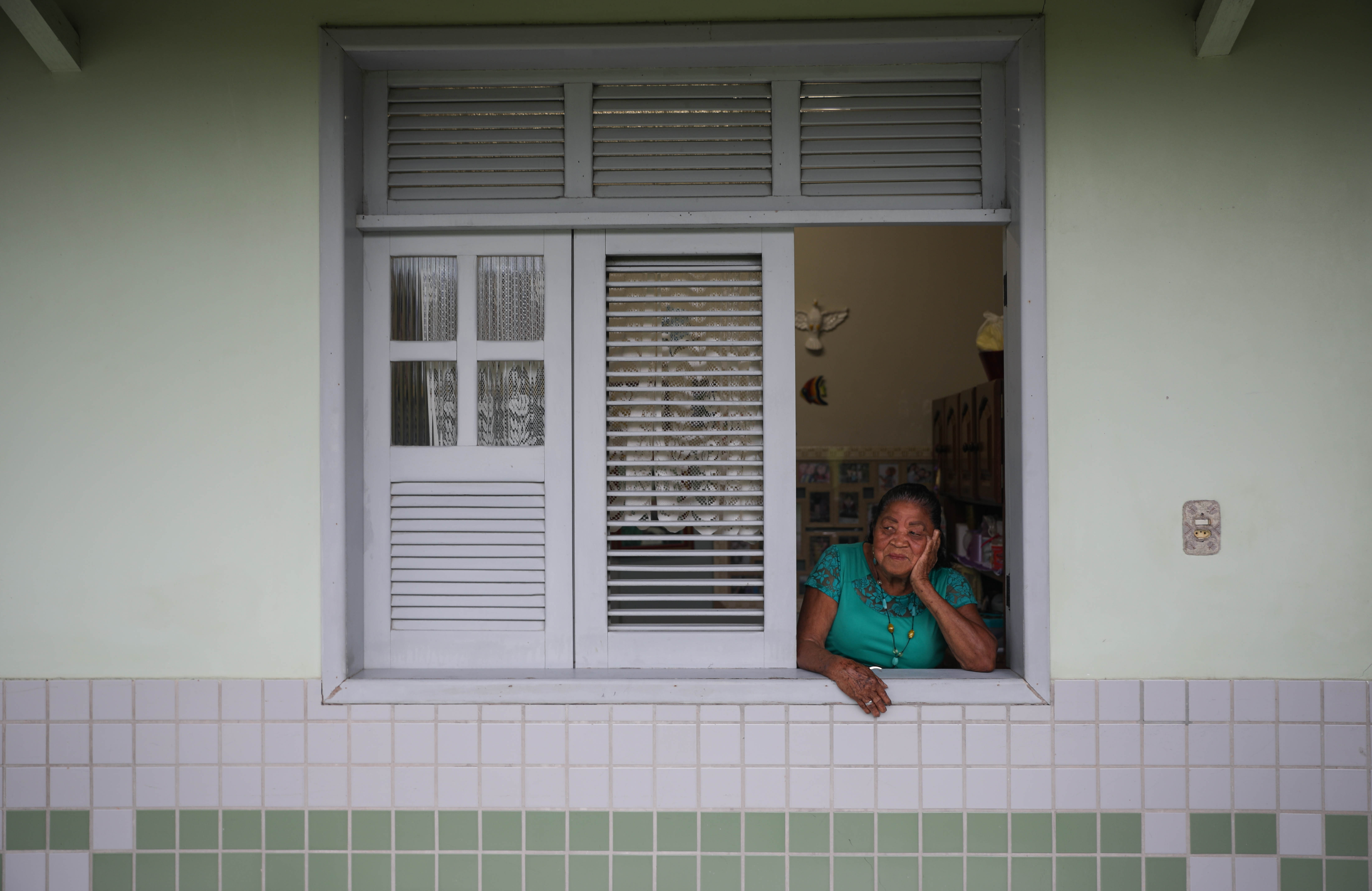 Stories by Reporting Fellows
Interested in becoming a Pulitzer Center Reporting Fellow?
Each Campus Consortium partner has a separate application process and may have additional application requirements that go beyond the application form on the Pulitzer Center website. Please consult with your campus on he deadline, award amount, application process, and additional requirements.
Students from Columbia and Medill journalism schools interested in applying for the Post-Grad Reporting Fellowship Program should consult the career development office or journalism department at their school to learn about the application procedure.
WHAT WE'RE LOOKING FOR
The Pulitzer Center is interested in reporting projects that focus on topics of global importance, with an emphasis on stories that have gone under-reported in the mainstream American media. We see great value in covering critical issues related to climate and the environment, global health, peace and conflict, human rights including gender and racial equity, and information and artificial intelligence.
Please email [email protected] for more information. Our Reporting Fellow team—Director Kem Sawyer, Program Manager Libby Moeller, and Program Coordinator Jazmyn Gray—will be happy to answer questions.
Stay Up To Date With Campus Consortium News
This article was originally published by Northwestern University in Qatar News . International...

"Where a story happens is just as important as the subject of the story," said grantee Michael O...

The second day of Washington Weekend 2023 began at the Friends Meeting of Washington, an historic...
"To call the opportunity the Pulitzer Center gave me invaluable would be an understatement. This experience was both an affirmation and a confirmation that this is what I would like to do in my future, and it wouldn't have been possible without the support of the Pulitzer Center."
VANDANA MENON
2019 University of Pennsylvania Reporting Fellow
"My mentor was everything. Even from other countries he was instrumental in developing my topics into stories. He also supported through editing, building my confidence, and previewing my interview questions. More than anything he made me feel like my project was both worthwhile and doable."
DAPHNE MARK
2021 Boston University Reporting Fellow

The Pulitzer Center hosts an annual Campus Consortium Fellows weekend in Washington, D.C., to introduce students (and their professors) to the work of other Fellows, provide an opportunity to network with professional journalists and editors, and further broaden horizons.
"I am immensely grateful to the Pulitzer Center for facilitating and supporting me through a humbling and generative reporting experience. The Pulitzer team and broader community is a network I am very thankful to be connected to."
OLIVIA NORRMÉN-SMITH
2019 McGill University Reporting Fellow
"I am honored to know I am the winner of the SPJ's Mark of Excellence National competition. I was numb for a moment when I read the email from the Pulitzer Center. This recognition means that I have done my part as a writer. As a stateless Rohingya, I never thought I could achieve something like this."
IMRAN MOHAMMAD FAZAL HOQUE
2021 City Colleges of Chicago Reporting Fellow
Reporting Fellow Alums
The Pulitzer Center is building a robust alum community. We provide opportunities for alums to share their reporting, deepen their connections, network, mentor others, and stay part of the Pulitzer Center family. Alums also take part in virtual and in-person reunions.











Recent Alum Highlights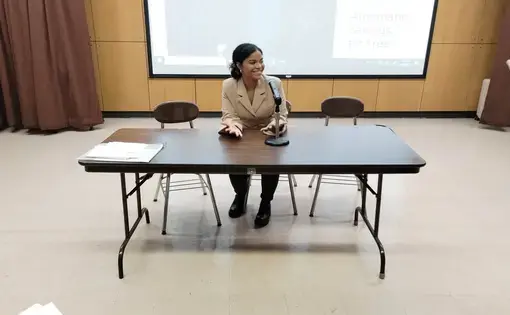 UPDATE
Former Fellow Camila DeChalus Shares Tips With Journalism Students
"I always like to say that I cover the intersection of politics and people, but really emphasizing on the people and trying to hold the people accountable who are actually making the policies themselves," DeChalus said.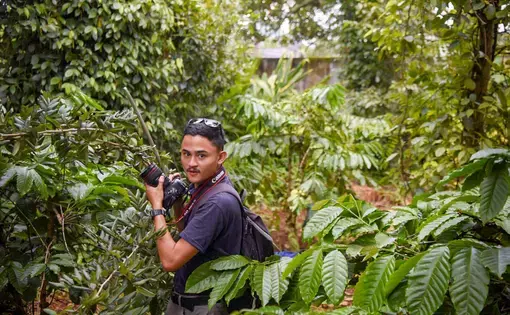 UPDATE
Reporting Fellow Alum Anton Delgado Reflects on Past, Present, and Future With Pulitzer Center
Now a reporter with the Southeast Asia Globe and a Rainforest Investigations Fellow with the Pulitzer Center, Delgado credits his early experience with international reporting supported by the Pulitzer Center with many of the connections he has today.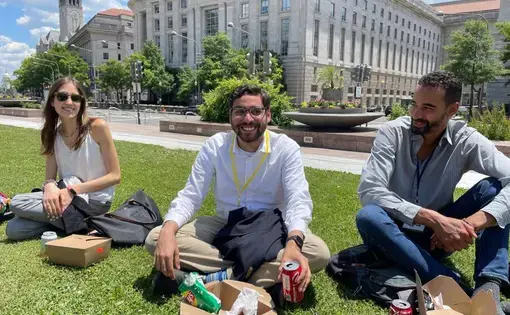 UPDATE
Where Are They Now? Reporting Fellow Alums in 2022
Pulitzer Center reporting fellowships have made it possible for college students and recent graduates to explore new territory and tell important stories that impact the world around them, create change, and engage diverse audiences. Now that 2022 is coming to a close, we thought we would check in on our Reporting Fellow alums.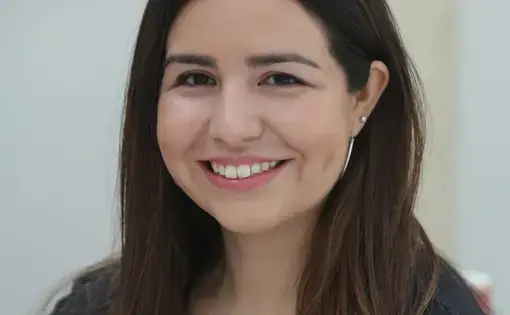 UPDATE
Post-Grad Reporting Fellow Muriel Alarcón Reflects on Fellowship Experience
Since wrapping up her Post-Graduate Reporting Fellowship with the Pulitzer Center in 2020, Muriel Alarcón has learned about navigating the American media landscape after a storied career in Chile.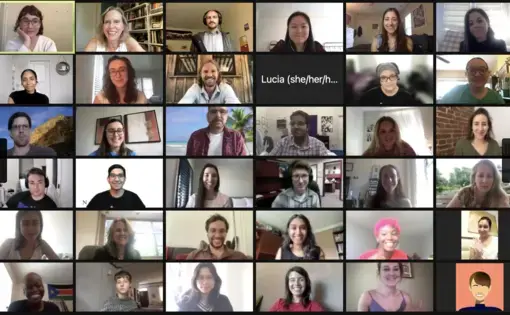 UPDATE
Reporting Fellow Alums Offer Advice to 2021 Class
Five Reporting Fellow alums welcomed the new 2021 Reporting Fellows, discussed their own projects, and shared sound advice and practical tips during a virtual orientation that took place over Zoom the week of June 4.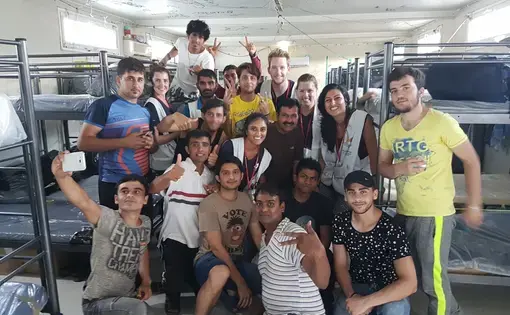 UPDATE
Reporting Fellow Alum Divya Mishra Launches Terra Firma International Nonprofit
Dr. Mishra's three-month Pulitzer Center fellowship experience not only expanded her knowledge of the harsh realities child refugees are facing in Greece, but led her to seek better solutions.