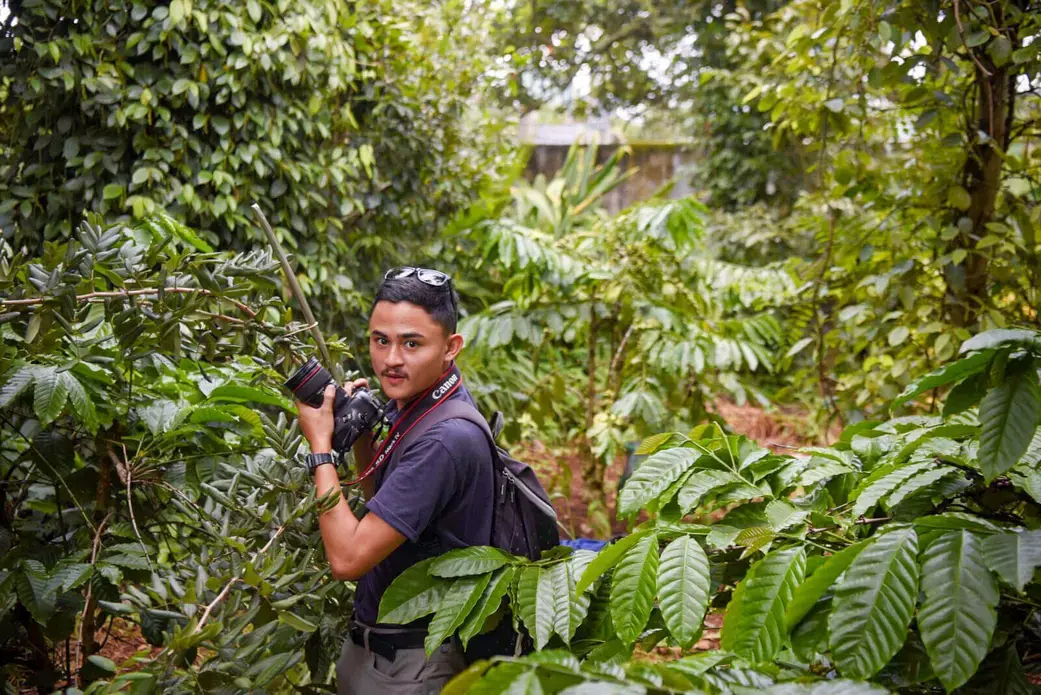 When Anton Delgado began reporting on an infectious disease as an Elon University Reporting Fellow with the Pulitzer Center in early 2020, he didn't expect to have much competition for national attention on the issue.
As the world became increasingly preoccupied with the advent of the COVID-19 pandemic, Delgado was returning from a nearly month-long reporting trip in Brazil, where he was looking into a different infectious disease—leprosy.
Now a reporter with the Southeast Asia Globe and a Rainforest Investigations Fellow with the Pulitzer Center, Delgado credits his early experience with international reporting supported by the Pulitzer Center with many of the connections he has today.
Delgado was selected as a Pulitzer Center Reporting Fellow for 2020. During the January term of his senior year, Delgado set off for Brazil for 27 days, where he spent time in leprosy colonies and spoke to leprologists.
Delgado's project included six stories. He found that Brazil is the only country in the world that has not met the World Health Organization's standard for leprosy elimination––one case per 10,000 residents. Delgado spoke to descendants of leprosy patients who are demanding reparations for the mistreatment of their parents. He also spoke to both students and teachers involved with a pilot program to encourage leprosy patients to complete their education.
His reporting efforts culminated in a leprosy evaluation for himself, which he documented on video to conclude his multi-part project.
Delgado attributed the persistence of the disease in Brazil to a lack of trained leprologists, which makes it harder for leprosy cases to be diagnosed and treated in a timely manner. Delgado's sources said they anticipate leprosy cases in Brazil to increase in the coming years due not only to the paucity of trained leprologists, but also of medical students interested in pursuing this specialty.
His project went on to win in the online in-depth reporting category for Region 2 of the Society of Professional Journalists' Mark of Excellence awards for student journalists.
He said the project helped him learn how to establish his priorities when working alone as a multimedia journalist. "The way that my professors and I worked on it was we had to create our priorities, and the number one priority always had to [be to] get the interview," Delgado said. "You can get a bunch of good photos, but if you didn't get their name and you didn't get a quote, the photo is useless."
"That relationship with the Pulitzer Center has become one of my most important professional working relationships and continues to fund unique experiences all across the world for me," he said.
Now as a reporter for the Southeast Asia Globe, Delgado said he learned the importance of building relationships with sources and interpreters while in a new reporting location. His work in Cambodia with the Southeast Asia Globe and as a Rainforest Investigations Fellow includes on-the-ground reporting, photography, and data analysis to study Cambodian rainforest management and the role that the COVID-19 pandemic plays in forest health.
"I think the idea of building a source network in a place where you're not only not from but you don't speak the language has been something that I'm employing right now," he said.
Delgado said other Reporting Fellows and emerging journalists should not be afraid to put themselves out there and apply for jobs.
"I would really encourage folks to just start getting into the mindset of tossing their hat into the ring as often as possible," he said. "You will not get most of them. But you just need one."
RELATED ISSUES