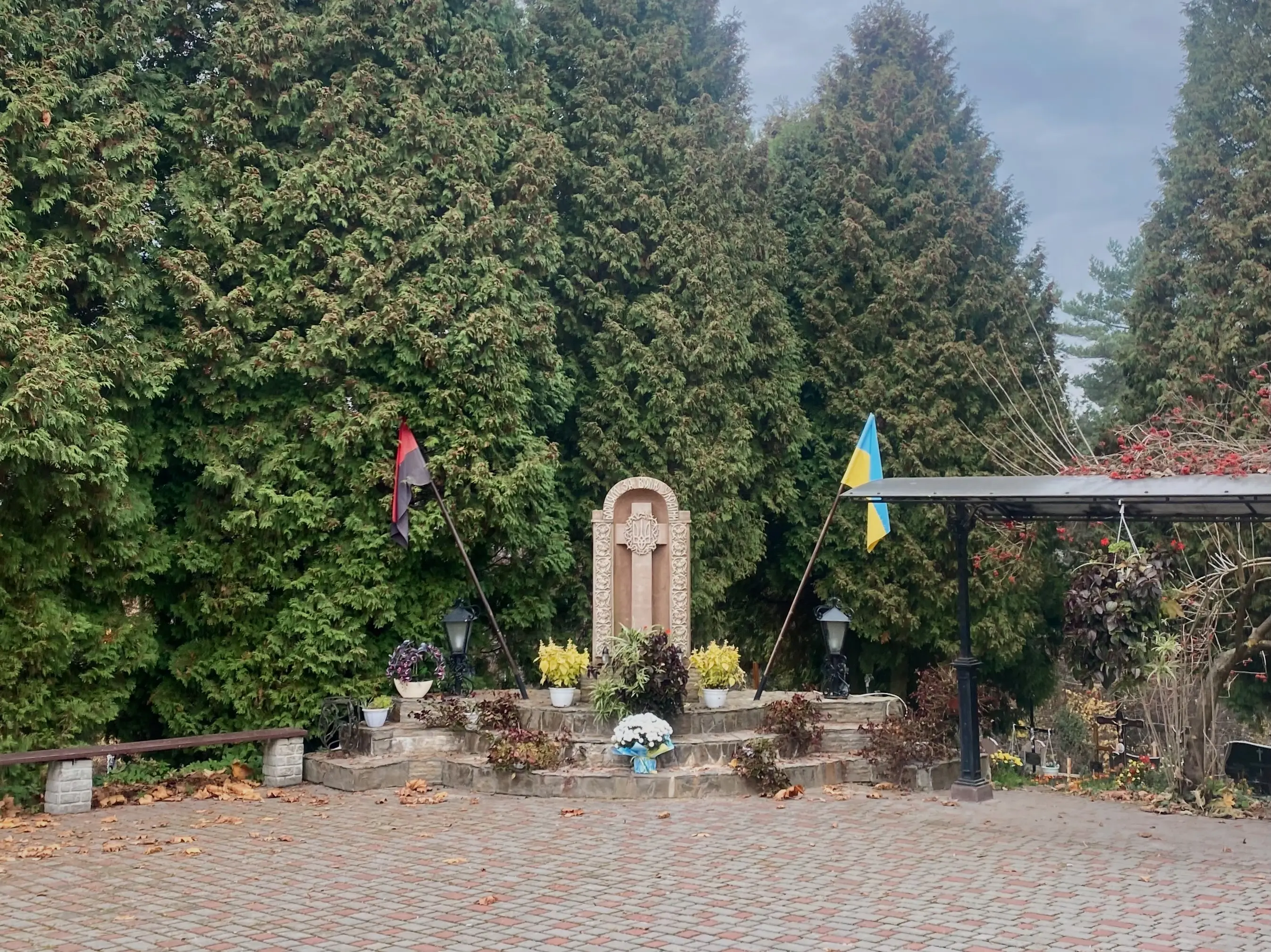 On April 3, 2023, the Society of Professional Journalists revealed its 2022 Region 2 Mark of Excellence Award winners and finalists, recognizing the entries SPJ felt were among the best in student journalism.
Madeleine Long, a 2022 Pulitzer Center Reporting Fellow from the University of Richmond, was named a finalist in the region's In-Depth Reporting Category. Region 2 includes Delaware, D.C., Maryland, North Carolina, and Virginia.
"The other winners and finalists have produced such impressive work, and it's humbling to join this talented group," Long said.
Long's project, "Keeping Faith: The Intersection of Religion and National Identity in Ukraine," was recognized for its coverage of Ukrainian national and religious identity during the Russo-Ukrainian War.
In 1946, the Ukrainian-Greek Catholic Church was forced underground by Soviet-era suppression. Today, the minority denomination has resurfaced and mobilized to support Ukrainian identity by providing military chaplains, spiritual support, housing, and humanitarian aid to those targeted by Putin's attack on the nation's legitimacy.
While studying abroad in Prague, Long traveled to Lviv, a Ukrainian city approximately 70 kilometers from the Polish border, to investigate how the Church's collective memory of Soviet suppression influenced its current connection to national and religious identity.
"I could not have completed this project without the support of my team at the Pulitzer Center," Long said. "Additionally, in giving a platform to this remarkable and resilient group of Ukrainian people, the Pulitzer Center has fulfilled their mission by shedding light on an underreported story. Being a part of that process has truly been an honor."
This summer, Long will join the Russian Immersion program at Middlebury College. There, she will cultivate Russian speaking, writing, and reading skills that she says will contribute to her ultimate goal of becoming a foreign correspondent.
Long's other recent honors include the Irene Corbally Kuhn Scholarship, which she received during the Overseas Press Club Foundation's annual scholar awards ceremony last month.
To learn more about the Mark of Excellence awards, please visit the SPJ website.
RELATED ISSUES