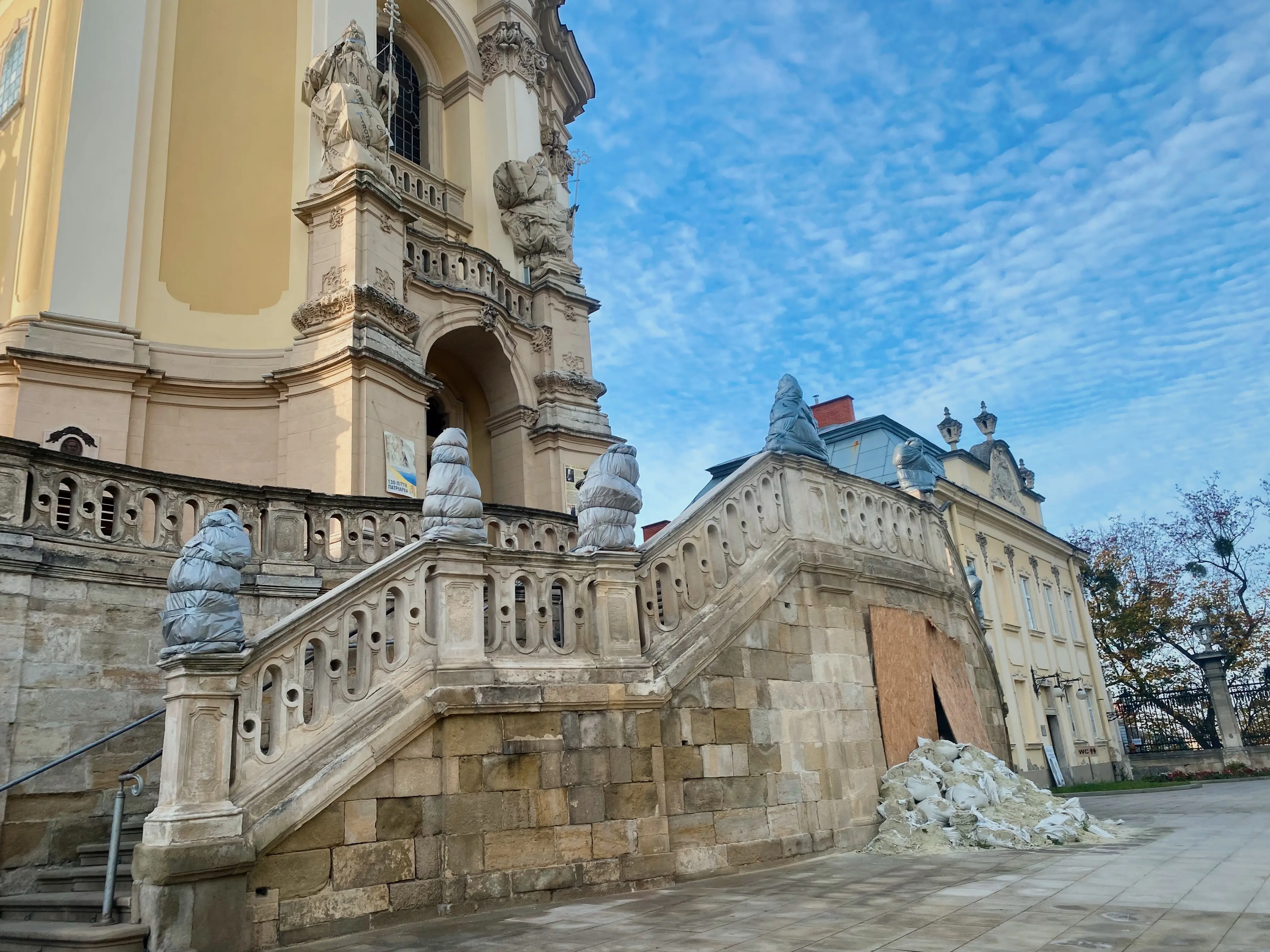 As he heard the first missiles begin to rain down on Kyiv in March, Volodymyr Buhai, a film producer and actor, called his family and told them to pack their bags. They embarked on a 26 hour drive to Lviv, with checkpoints extending what should have been a seven-hour drive. Buhai described how the wearisome journey droned on, only to be interrupted by the screech of air sirens and the thunder of bombs falling.
While his wife and three-year-old daughter went to London, he found refuge at the Pilgrim's House in the western Ukrainian village of Stradch, initially a rehabilitation center started by the Ukrainian Greek-Catholic Church that has since opened its doors to internally displaced persons under the leadership of Fr. Ivan Koltun, a parish priest of the Church of the Assumption of the Blessed Virgin Mary. Today, Buhai returns to Stradch to help the refugees who still live there.
"Before the war, I had never been in a Greek-Catholic church," he said with a gentle smile. "In this place, I have met good friends, I have met Fr. Ivan who has been like a father to me. Even when I go back to Kyiv, I feel pulled back here. Some power holds me. I have felt a change in my life. I don't know what to call it, but something happens to me in this place."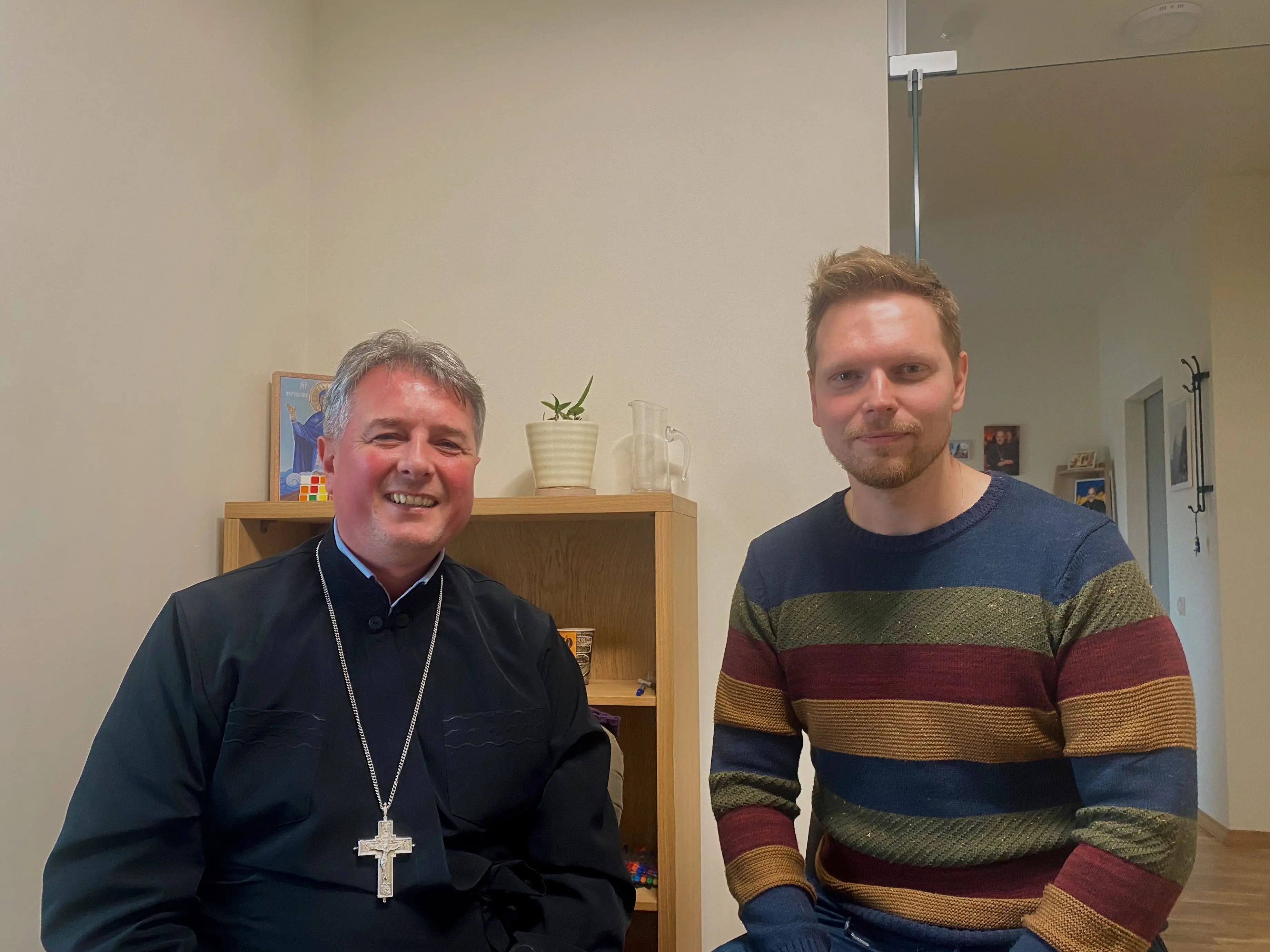 In many ways, the Pilgrim's House serves as a microcosm of the efforts and effects of the Ukrainian Greek-Catholic Church in the midst of the war. Approximately 70% of Ukrainians identify with one of several branches of Christian Orthodoxy, while only approximately 10% are Ukrainian Greek-Catholic, members of a church in full communion with the Holy See of Rome that combines Ukrainian culture, Byzantine Greek rite, and Catholic faith.
The Ukrainian Greek-Catholic church was forced underground by Soviet repression in 1946, but it survived and has played an outsize role in defining Ukrainian nationhood in the fight for Ukrainian independence. The collective memory of Soviet suppressions remains in the hearts of Ukrainian Greek-Catholics, greatly influencing their response to the war.
A Story of National Repression at the Hands of Russia
The Russo-Ukrainian war is predicated on President Vladimir Putin's denial of Ukraine's legitimacy and his assertion that Ukraine and Russia are "one people." This outright attack includes a repudiation of the Ukrainian Greek-Catholic Church given its fundamental basis in the Ukrainian national identity. These assaults, however, are not contemporary developments. Both the nation of Ukraine and the Ukrainian Greek-Catholic Church have suffered in the past as a consequence of the Soviet Union's brutal suppressions.
Most notably, Joseph Stalin inflicted a manufactured famine on the Ukrainian people between 1932 and 1933 as a response to their resistance to his forced collectivization policies. Millions of people died, and today, this famine is referred to as the Holodomor, which means 'death by hunger' in Ukrainian. Stalin viewed Ukrainian national identity and patriotism as a threat to the success of his first five-year plan.
Stalin targeted the Ukrainian Greek-Catholic Church for a similar reason in 1946. In the wake of the Second World War, Soviet authorities forced bishops to sever ties with Rome. Priests and faithful civilians faced arrest, exile, and execution. Despite this persecution, the church has survived due to devout Ukrainian Greek-Catholics who practiced their religion underground.
Unlike in Russia, the Ukrainian public has unfettered access to the records of the Ukrainian Communist Party and the former Ukrainian KGB archive. This access has allowed researchers like Dr. Anatolii Babynskyi, a research fellow at the Institute of Church History and professor at the Ukrainian Catholic University, to work with hundreds of documents and investigate the plan of action behind the Soviet suppressions of Ukrainian institutions.
Sitting in the Sheptytsky Center on the Ukrainian Catholic University's campus, Babynskyi thoroughly described the crucial role that the Ukrainian Greek-Catholic Church played in shaping Ukrainian society.
"When the Soviets came, they understood very well that the Ukrainian Greek-Catholic Church was the core of the national movement because priests and leadership of our church always wanted Ukraine to be independent and united with Central and Eastern Europe," he said. There is a close historical tie between Ukrainian national and ecclesiastical movements. In 1989, as the Soviet Union began to unravel, the Ukrainian-Greek Catholic Church saw a large revival, illustrating the desire for Ukrainian independence. Today, Ukrainians face the clear commitment of Russia to annihilate their nationhood, culture, and religious traditions.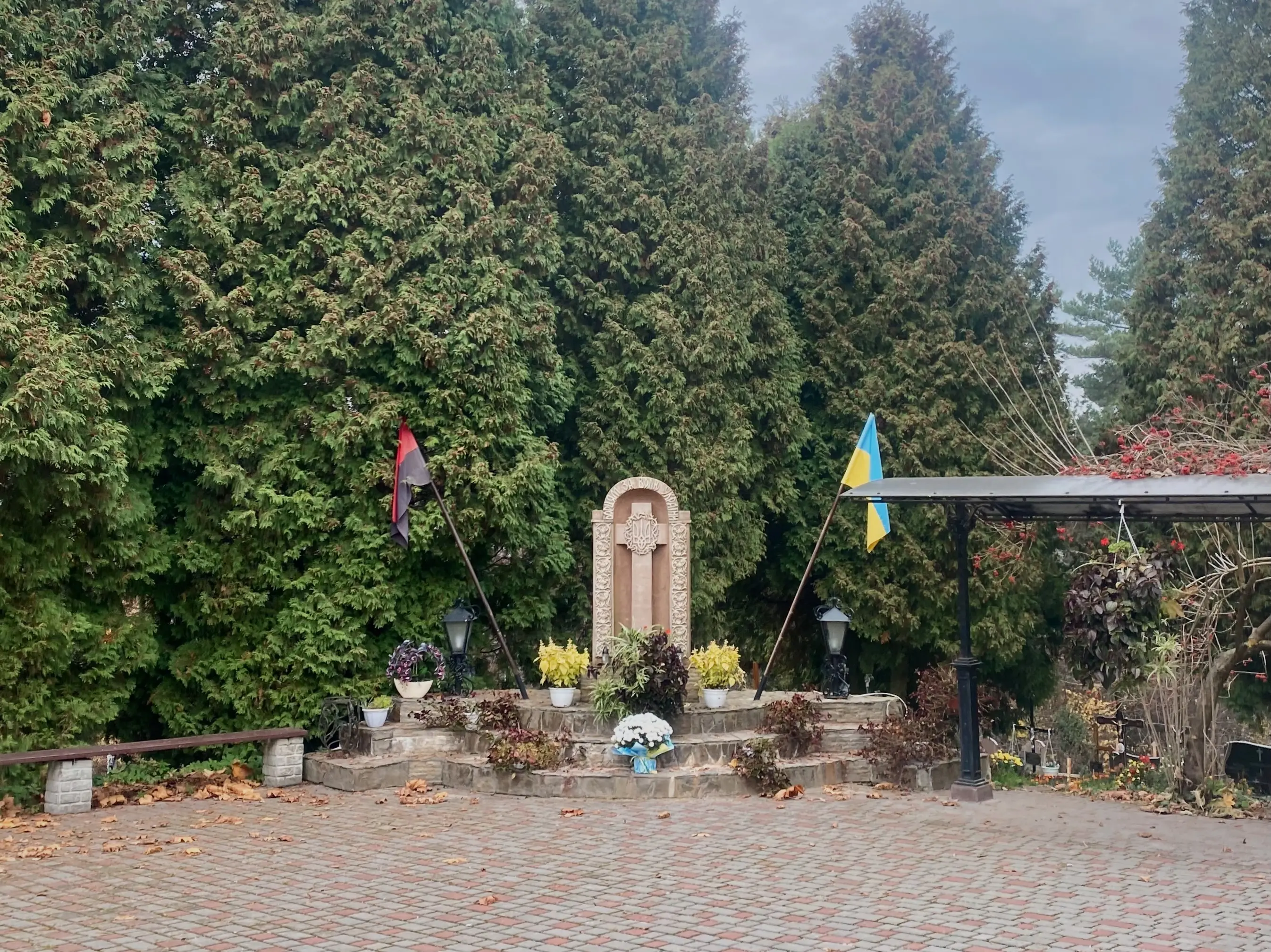 The historical memory of Soviet repressions rings true for Ukrainans, especially among the Ukrainian Greek-Catholic community. One such example is Dr. Yuriy Pidlisny, Head of the Department of Political Science at the Ukrainian Catholic University. He remembers how the Soviet Union aimed to instill Russian culture in Ukraine. As a student, Pidlisny spent just four hours a week studying Ukrainian language literature, whereas ten hours were dedicated to Russian language literature.
"For us, for Ukrainian Greek-Catholics, it is very important to struggle and to fight more than anyone else in Ukraine because we are target number one for the enemy," he said forcefully. "We are seen by Russia as anti-Russians because we are pro-Ukrainian, and for them, that automatically means anti-Russians. For us, it is immediately seen as a matter of life. If we do not fight, we will be killed, we will every single bit be destroyed."
Faith in Action
Ukrainian Greek-Catholic institutions have served thousands of vulnerable Ukrainians, establishing them as reliable places for those who are unsure of where to turn. Between volunteer efforts and humanitarian aid, Ukrainian Greek-Catholics are at the forefront of sustaining their country during the war, as well as preparing for its reconstruction after it ends.
Ukrainian Greek-Catholic priests and seminarians understand the threat that the Russo-Ukrainian War presents for Ukrainian independence. When the Soviet Red Army arrived in Lviv in 1939, they destroyed seminaries and deported most priests to Siberia. This is why humanitarian aid in response to Russian aggression is such a large part of the church community's mission today, said Fr. Myhailo Lesiv, Vice-Rector for Academic Affairs at the Seminary of the Holy Spirit.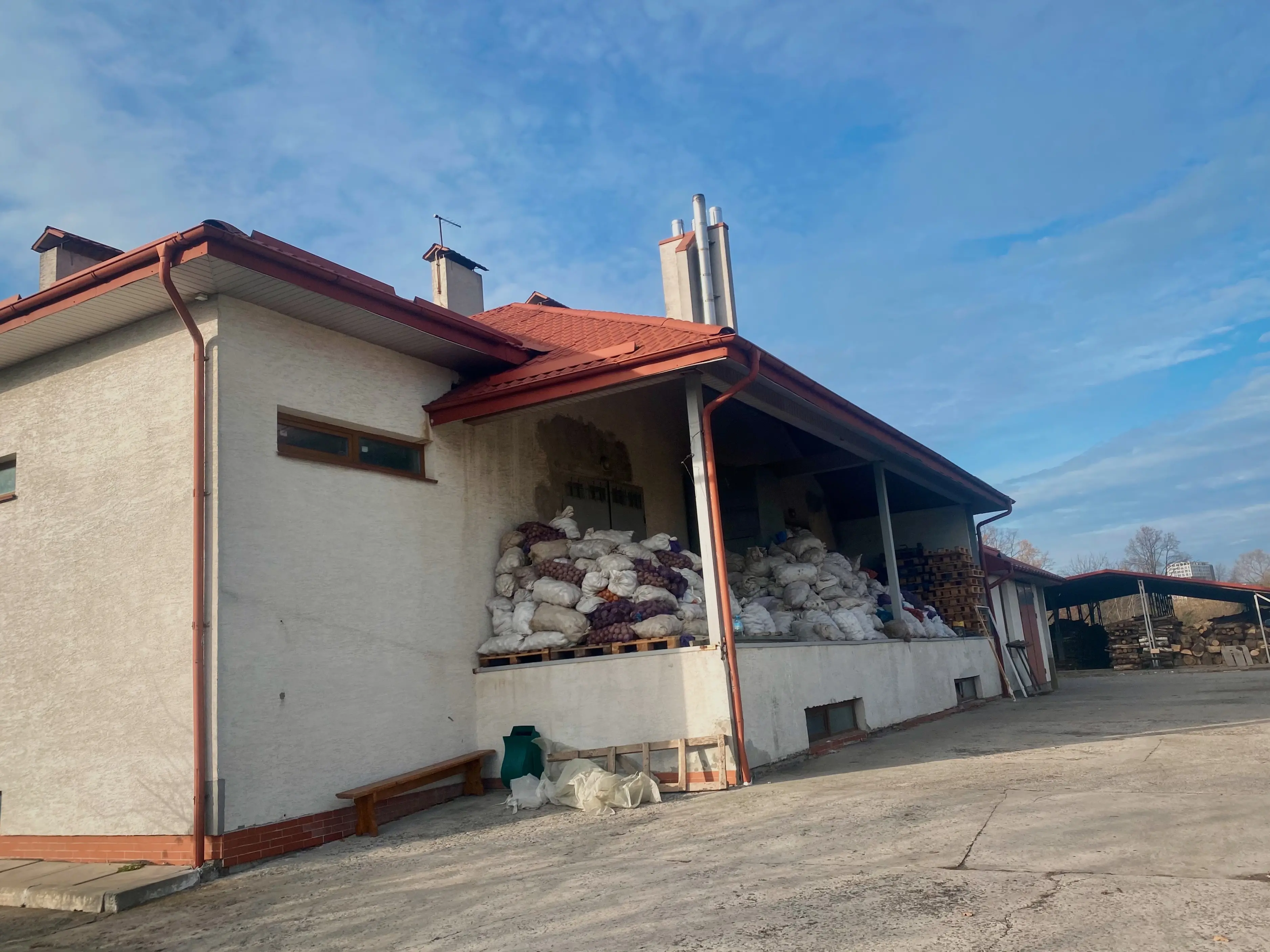 While not as harsh as the suppressions of Stalin's era, Lesiv recalls how the Ukrainian Greek-Catholic Church was suppressed during his childhood. In 1982, he was baptized at 3 o'clock in the morning in his grandmother's house. The priest who baptized him would work at the train station during the day and serve mass at night.
"This national idea is very much united with faith," he explained. "This is not the defense of an abstract concept of nationality. We understand that the idea of nationalism can also be dangerous, but for us, defending the national idea, it also means defending human dignity, justice, and truth. These are also Christian values."
The committees of the Patriarchal Curia of the Ukrainian Greek-Catholic Church have also mobilized to support Ukrainians, specifically internally displaced persons arriving in the Lviv Region. Many arrive and do not know where to go or how to take care of themselves, said Sister Sebastiana Karvatska, Head of the Commission for Pastoral Care of Health Services. The Ukrainian Greek-Catholic Church goes to different administrative parts of the region and brings medical chaplains, doctors, and lawyers to assist those who have fled the frontlines.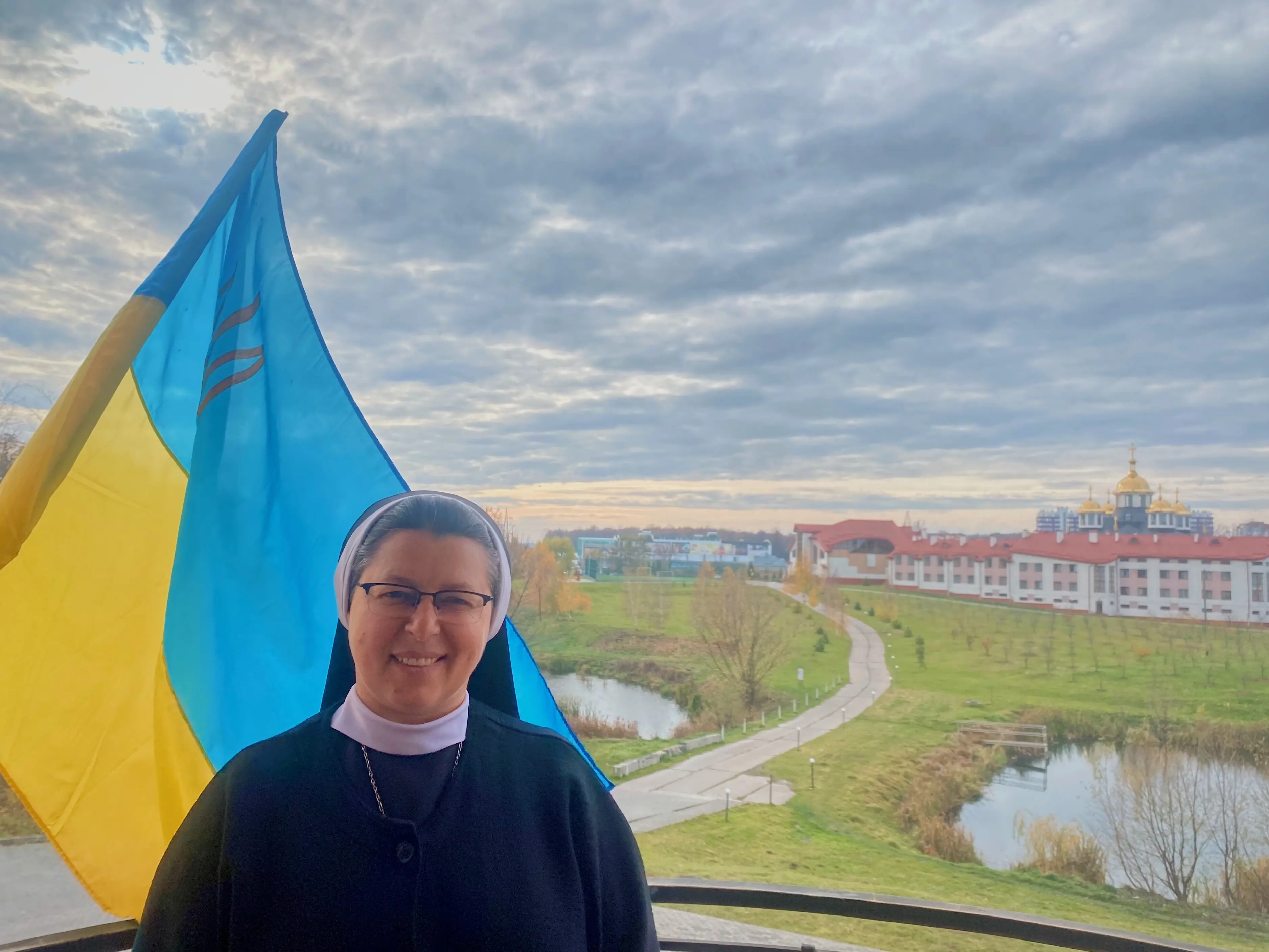 Additionally, 25 displaced families from the Kharkiv, Luhansk, and Donetsk regions have found a place to live in the Patriarchal House of the Ukrainian Greek-Catholic Church in Lviv. Many of these families speak Russian, and the staff of the Patriarchal Curia do not know their spiritual beliefs. Especially in the eastern regions of Ukraine, it is common for Ukrainian citizens to speak Russian as their first language.
"From my personal experience, it hurts me very much to hear Russian," Karvatska explained softly. "Not only because of the war, but because of my upbringing. I grew up in a patriotic family, and my grandparents were killed in Siberia during the communist times. When I hear someone speak Russian to me, it feels very much like I've been shot."
Despite the pain that Karvatska feels when she hears these displaced families speak Russian, she finds comfort in her role as a nun. She understands her duty to be patient and kind to all victims of Russian aggression, regardless of the language they speak.
Finding God in the Tribulation of War
Amid such an enormous loss of human life, many Ukrainians have found solace in religion. Even on the frontlines of the war, soldiers seek spiritual guidance and relief. Based out of Saints Peter and Paul Garrison Church, a 17th century church built by the Society of Jesus which was used as a book depository under Soviet occupation, Ukrainian Greek-Catholic military chaplains are sent across the country to hear confession, hold mass, and pray alongside soldiers.
"The war is the reason that we, as priests, understand that we must go to these people," said Fr. Taras Mykhalchuk, Head of the Center of Military Chaplaincy and Father Superior of Saints Peter and Paul Garrison Church. "This is our biggest motivation, because if it is not I, who else would it be?"
As the war rages on, not only have Ukrainians found a renewed sense of faith, but their priorities have changed. The number of marriages in the country have skyrocketed as couples try to seek a semblance of stability in the middle of immense chaos. Saints Peter and Paul Garrison Church is a popular spot for military couples to exchange vows. Mykhalchuk explained that a revitalized sense of life and a realization of the importance of marriage and family has prompted this development.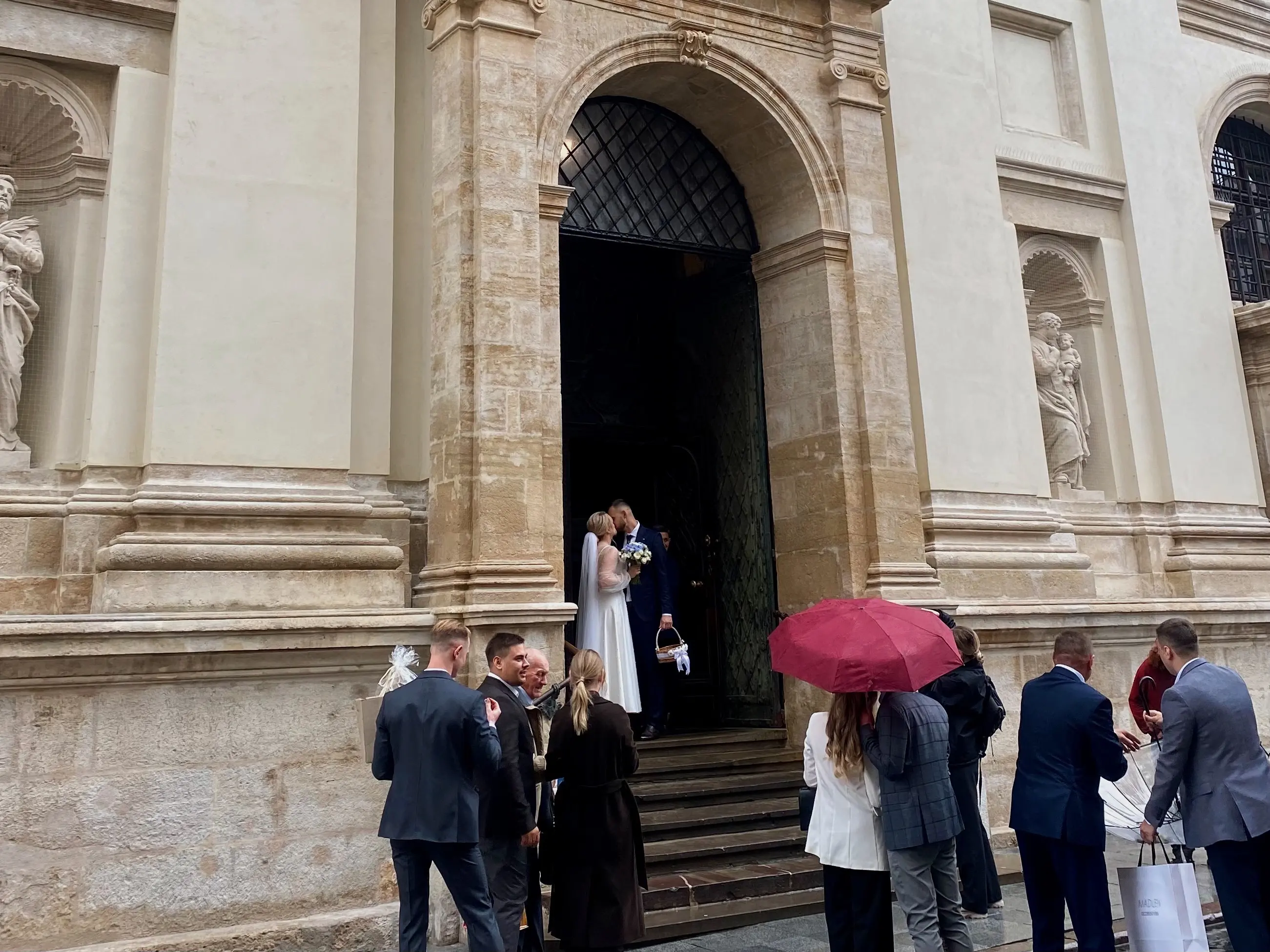 At the Pilgrim's House in Stradch, Fr. Ivan Koltun has also witnessed a shift in values and an awakening of religion in Ukrainians. Many have found a new understanding of faith and an appreciation for their freedom, he explained.
"We pay an expensive price, but in this suffering, we can find some good," he said. "We are thankful for our freedom, the freedom of Ukraine. Because we got our independence 'free of charge' in 1991, today we understand that we must pay, we must defend our country and struggle for our freedom. If you get your freedom for free, you do not understand its price."
Buhai exemplifies this phenomenon of seeking greater meaning and finding God in this war. Despite the heart-wrenching pain caused by the thousands of miles of separation from his wife and daughter, he manages to maintain a steadfast joy in helping other refugees at the Pilgrim's House. He described how when met face to face with such vast suffering, one has no choice but to plead to a higher power.
"When I came here and met people with the same problems as me, when we got together, we had to turn to God, and believe in God," he said. "There is no other way. It is just you and God. You cannot plan for the future. That's why a belief in God helps us live under these circumstances."
RELATED ISSUES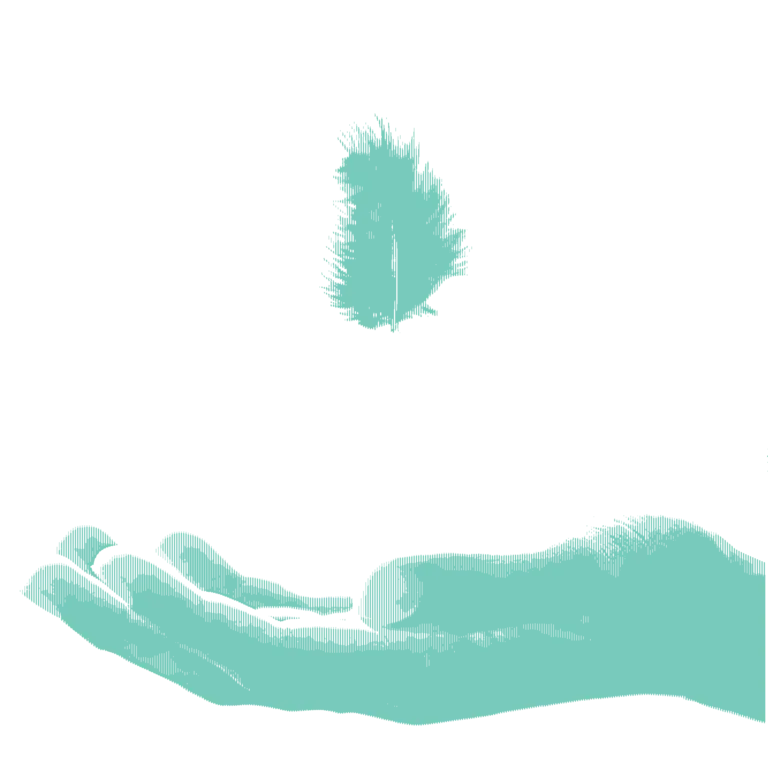 Issue
Conflict and Peace Building
Conflict and Peace Building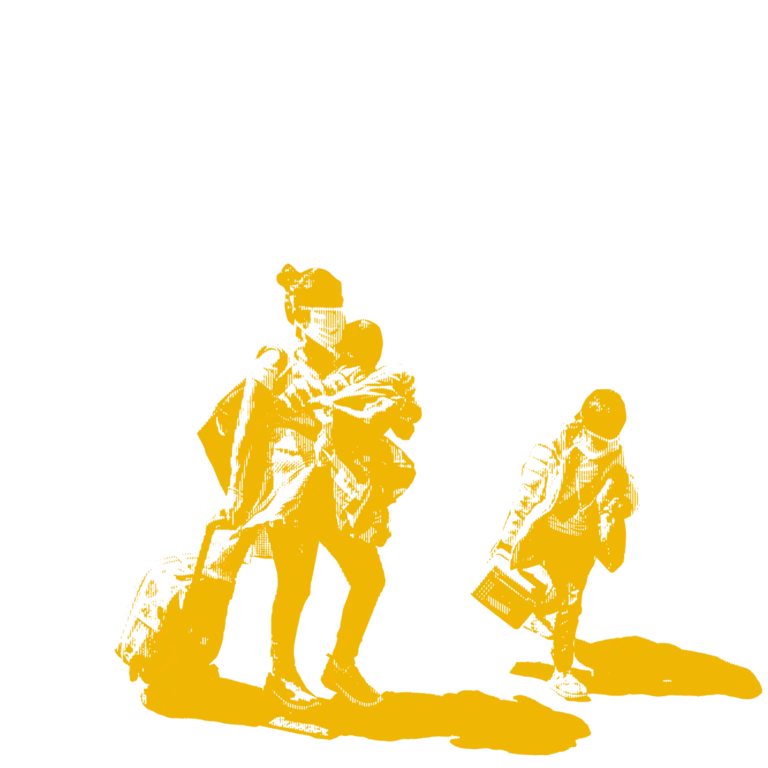 Issue
Migration and Refugees
Migration and Refugees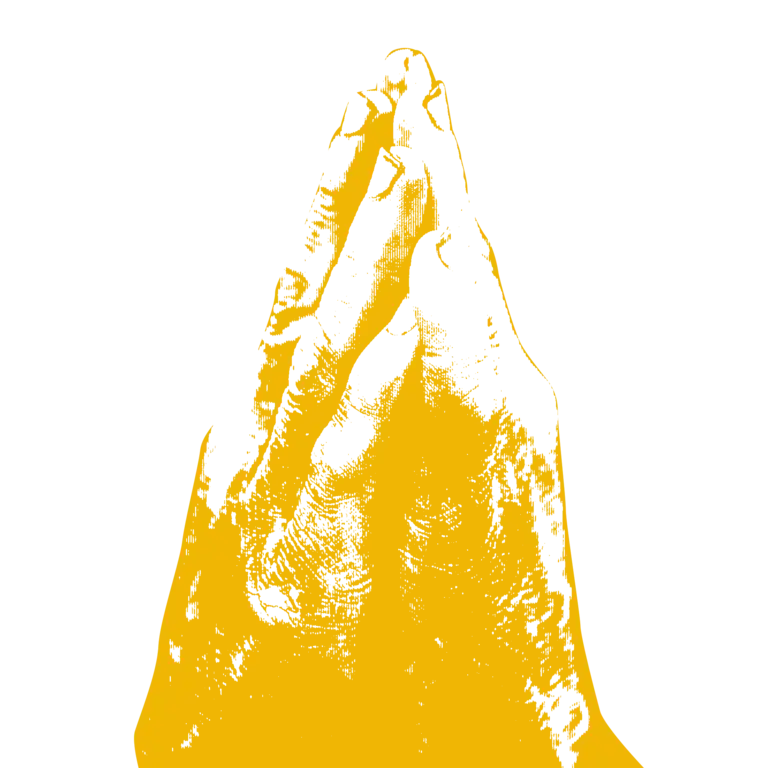 Religion