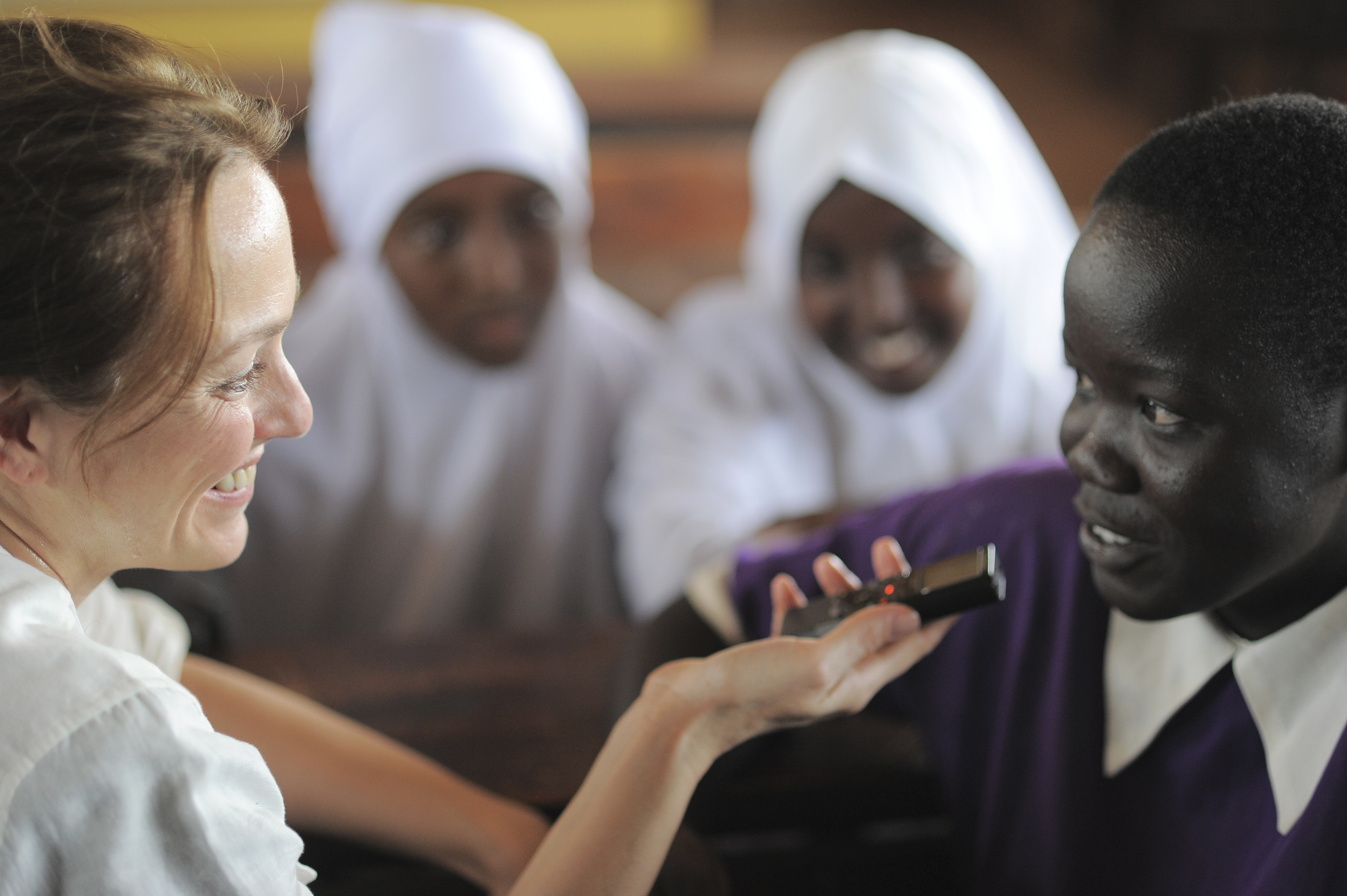 On May 6, 2020, TIME for Kids Editor Jaime Joyce joined 245 students and educators around the world to discuss how children learn while navigating challeges presented by migration and displacement. The webinar was presented by Education Coordinator, Jaya Mukherjee and Education Manager Hannah Berk. The full webinar presentation, including the images and text shared by Joyce, is available for download as a powerpoint or PDF.
Jaime Joyce is executive editor at TIME for Kids, TIME agazine's news edition for students. Her writing has appeared in The New Yorker, The New York Times, and Washingtonian, and on BuzzFeed and NPR, among other places. Jaime taught elementary school for seven years and holds master's degrees from Bank Street College of Education and Columbia University Graduate School of Journalism. She lives in Brooklyn, New York and is also a four-time Pulitzer Center on Crisis Reporting grantee.
In her presentation, Joyce explored the resilience of children who have demonstrated a commitment to education despite the harsh conditions in refugee camps and migrant communities. Through a series of vivid photographs, videos, and stories, she took the audience on a journey from Kenya's Kakuma Refugee Camp to the Balukhali camp in Bangladesh, and finally migrant settlements in Tijuana, Mexico.
Here is what some participants wrote about the webinar in a post-webinar survey:
"I learned of many different refugee camps, and the different educations that come with them. I also learned of the communities and how the camps function. I found that Jamie did a wonderful job communicating these stories, and I wanted to learn about them as well. I thought that the number of students and time for the schools and education was very interesting. Thank you!"
"I learned about what it would be like to live in a refugee camp and the importance of education in these camps. Seeing the joy of the students was uplifting and a reminder of the resilience of children. It was a reminder of how lucky we are in our communities."
"I learned about the conditions that all these refugees are living in, all because they just want a more peaceful life for themselves and their families."
"I thought it was great. Jaime Joyce was engaging, and the videos told the stories."
"I learned that I am lucky to be able go to school where I do."
"I learned about what school is like in refugee camps in a few different parts of the world. I had a preconceived notion in my mind about the tents. I also didn't know how long people stay in refugee camps. I couldn't believe that."
If you would like to explore Jaime's reporting on refugee children and child migrants, please take a moment to look through our workshop, In Their Shoes: Understanding Forced Displacement Around the World. The workshop is available as an interactive experience facilitated by Pulitzer Center staff.
If you are a teacher interested in hosting this experience for your students, email us at [email protected].
If you would like to invite a journalist like Jaime Joyce or our many other grantees to your classroom for a free virtual visit, email us at [email protected].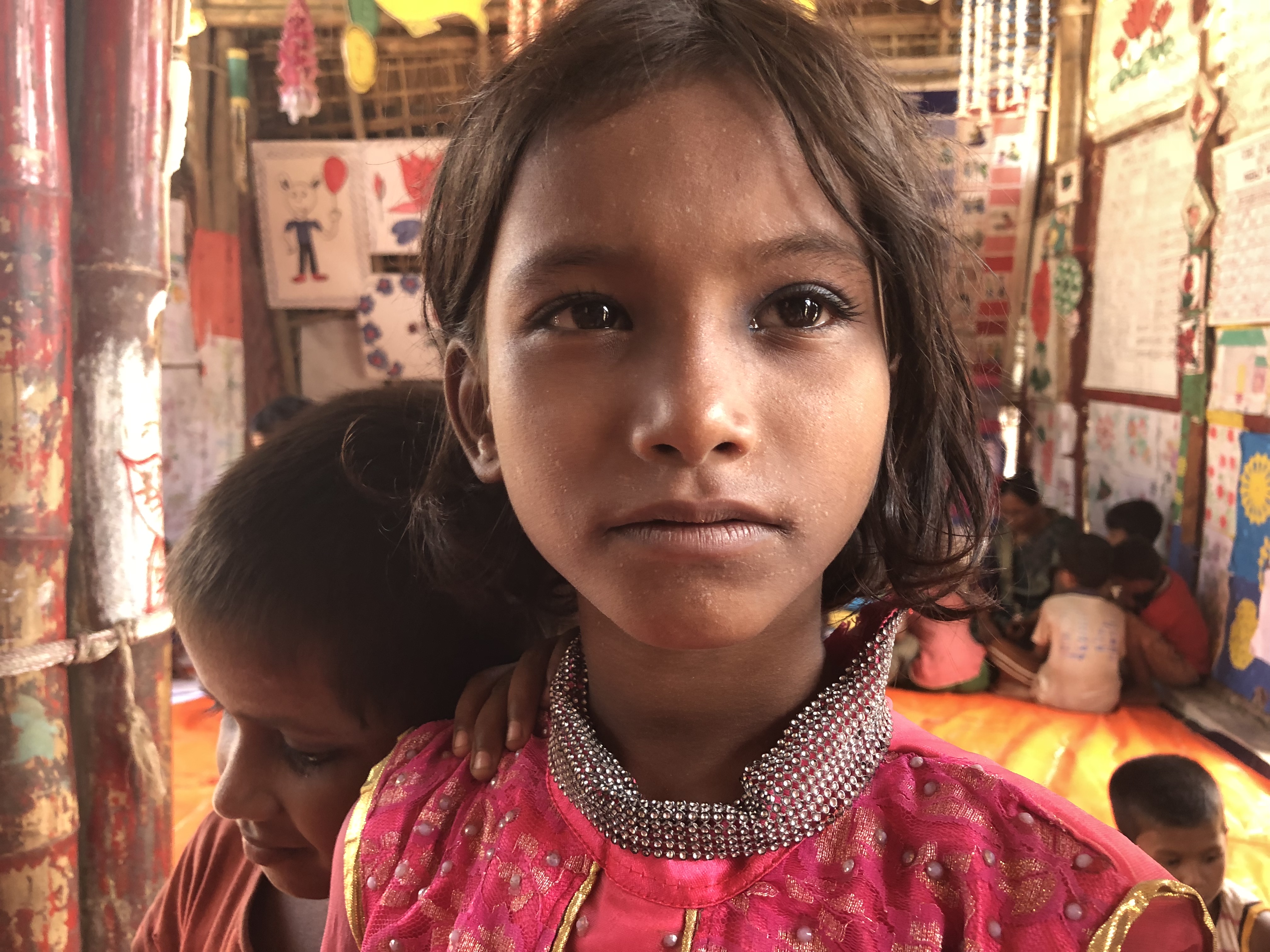 Who are the Rohingya? Why have they fled Myanmar? "A Safe Place to Learn and Grow" takes young...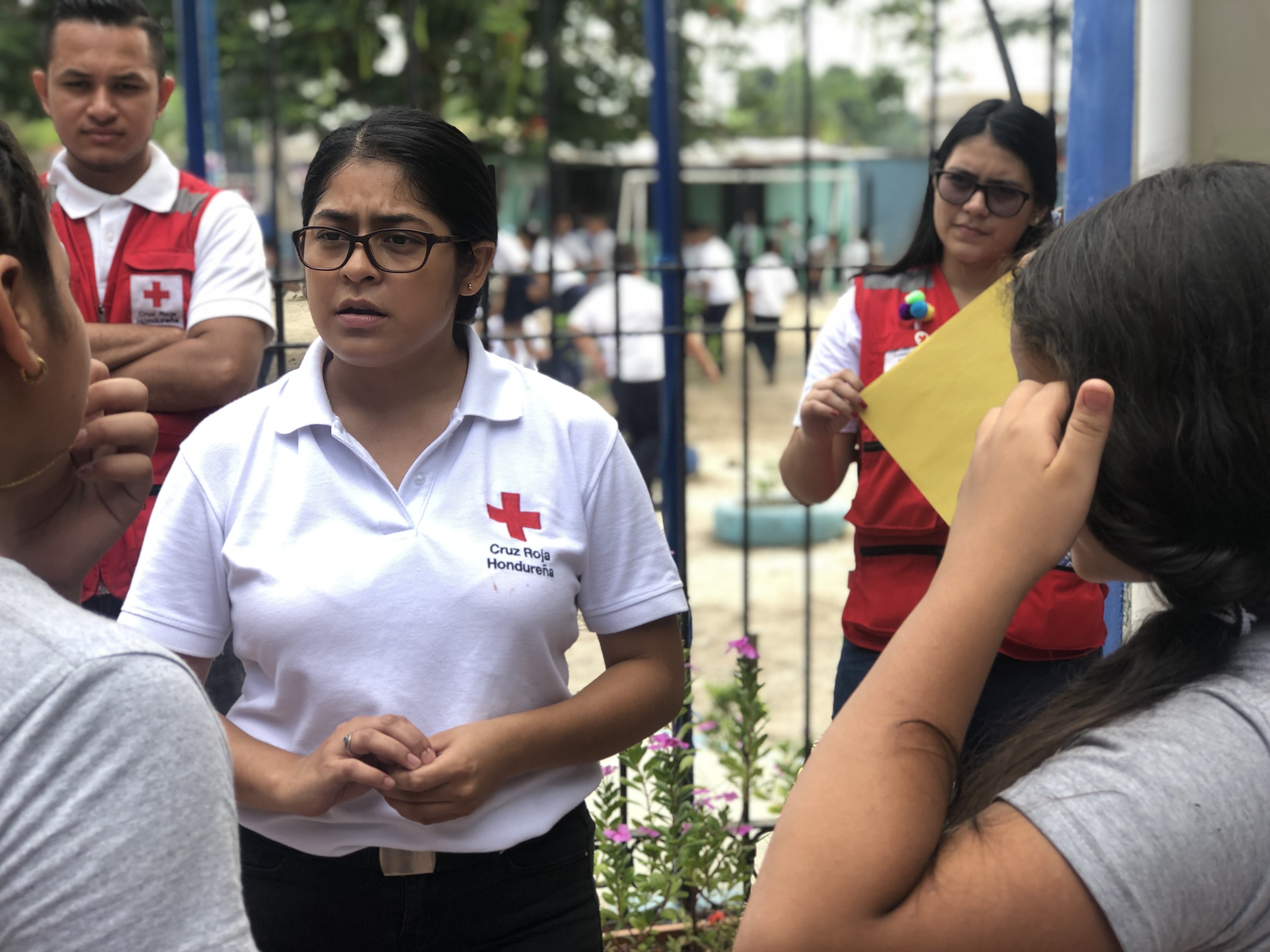 What compels migrant families to flee their homeland and seek refuge in the United States? What do...
RELATED ISSUES

Children and Youth

Issue
Migration and Refugees
Migration and Refugees