Gift, like many African migrants in Tunisia, hopes to cross the Mediterranean Sea to Italy. In the meantime, she looks for support in a country criticized for its treatment of migrants. This is one of three profiles telling migrants' stories.
---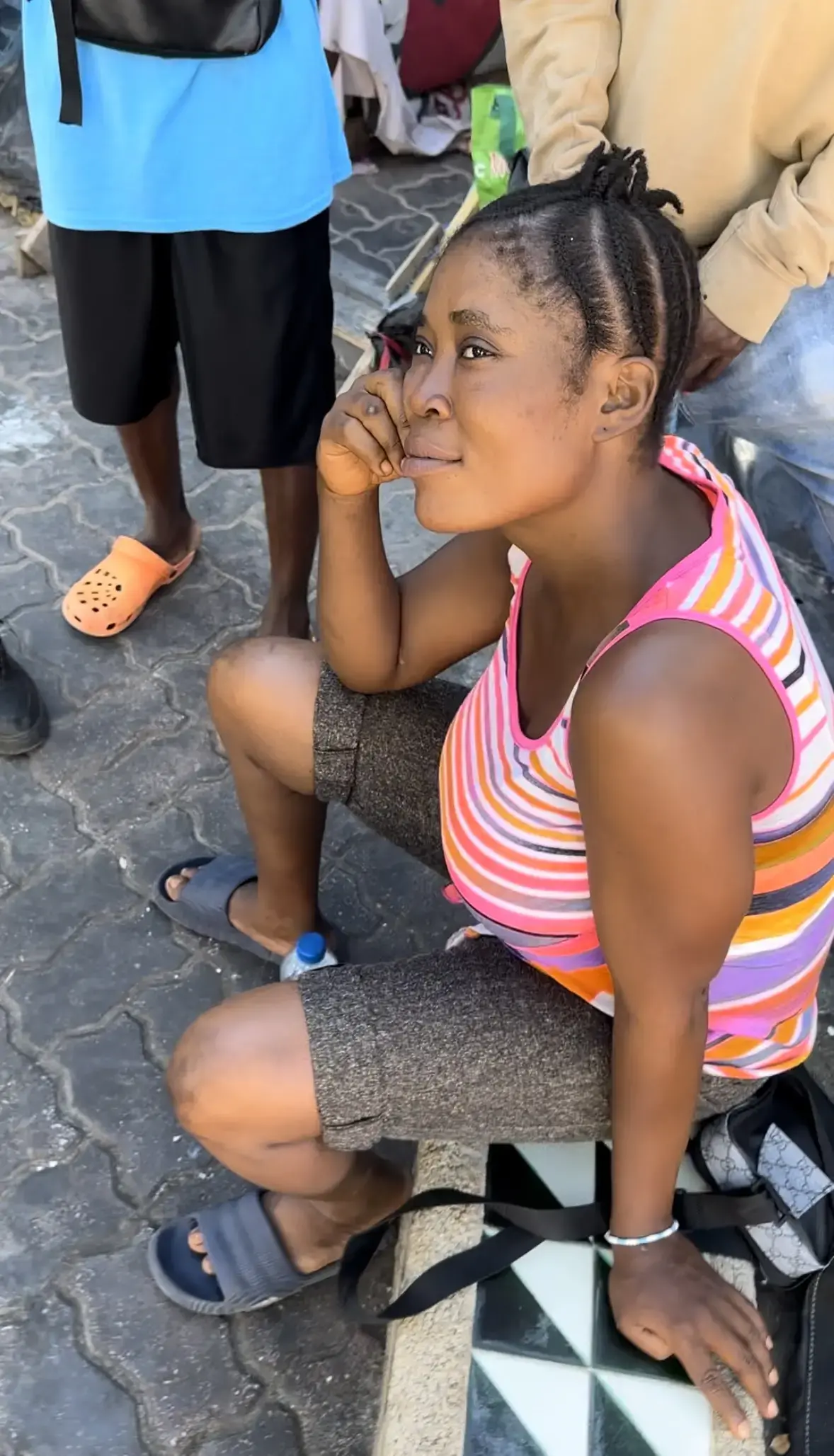 Gift, whose name signifies the blessing her birth was to her parents, is thankful she is safe after leaving Nigeria, where conflict left her father dead and her mother and sisters missing. But now, she faces uncertainties in her new temporary home—a migrant camp in Tunis, Tunisia.
Gift, who asked to only be identified by her first name to ensure her safety, doesn't intend on staying in Tunisia. But with no phone, no money, and no job, she doesn't see a way out any time soon. And, she is expecting her first child.
"I am pregnant and it's not safe for me," Gift said.
Gift worries about access to medical care and financial stability once her child is born. While organizations like Doctors Without Borders have been providing shelter, medicine, and health support to migrants in Tunisia, there are not enough resources to support the large number of migrants, said a project worker with the International Organization for Migration Policy Development, who asked to remain anonymous because of his organization's prohibition on speaking with the media.
Compounding the lack of resources, he said, is that the true number of African migrants in Tunisia is unclear. Although Tunisian law requires all newborns to be registered within 10 days of their birth, the children of African migrants, most commonly from Côte d'Ivoire, Democratic Republic of the Congo, Mali, and Guinea, have not been registered.
"This is a very big problem now in Tunisia because we don't know the exact number of sub-Saharan persons," said the project officer.
A 2021 report, published by ProGreS Migration, Observatoire National de la Migration, International Centre for Migration Policy Development, and Statistiques Tunisie, found the number of immigrants from African countries outside the Maghreb—or most of northwestern Africa—rose from 7,200 in 2014 to 21,466 in 2021. Now, two years later, some human rights groups estimate there are up to 50,000.
For years, Tunisia has been a fulcrum of migration for Africans like Gift—four in 10 of whom intend to migrate to Europe—because of the country's proximity to Italy and its surrounding islands.
But anti-outsider sentiment in Tunisia and an increase in abuse toward migrants are fueling an increase of crossings to Europe, which is seeing its highest level of irregular border crossings [crossings between ports of entry] since 2016. It is also seeing an increase in deaths of those trying to cross.
---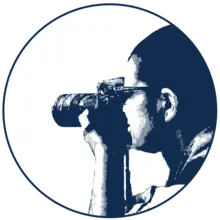 As a nonprofit journalism organization, we depend on your support to fund more than 170 reporting projects every year on critical global and local issues. Donate any amount today to become a Pulitzer Center Champion and receive exclusive benefits!
---
In a speech in February 2023, Tunisian President Kais Saied called the influx of sub-Saharan migrants "a plot to change Tunisia's demographic composition." Though Saied later walked back on these remarks and announced measures to condemn assaults on foreigners and protect their communities, his words sparked desires to leave the country—often via dangerous sea crossings in unsafe boats.
Gift said she has not faced harassment in Tunis, but the living conditions in h3er camp are substandard. She hopes she can pay a smuggler to take her to Italy from Tunisia. But she has not been able to find employment in Tunis, the capital.
Gift left Nigeria in March 2022 to begin her initial journey to Europe. She paid a smuggler 30,000 Libyan dinar—around $6,200 USD—to take her through Chad to Libya, from where many migrants depart to cross to Italy. But she was caught and brought to a Libyan prison for seven months.
Gift said the detention was "for nothing." "Police will just come and pack [the migrants] and go."
Gift's husband raised enough money for her bail and authorities brought her to a camp in Tunis because it was unsafe to return to Nigeria. She has been in Tunis for the past four months. But she said if she could, she would return to Nigeria.
"I don't want to stay here," Gift said. "I want to go back to Nigeria, but my country is not safe for me to go back. I don't know if my siblings are OK because I haven't heard from them. I don't know anything about them anymore. I'm just here."
This summer, Hakim Ouertani, a former sergeant in the Tunisian National Guard, was sent to help with border management in Sfax, a city that has become one of the biggest hubs in Tunisia for migrants to live in and depart from. Officials in Sfax say there has been a 300% increase in the number of irregular entries of migrants into the European Union via the central Mediterranean this year, compared with 2022. Ouertani's main job in Sfax was to catch human smugglers.
He said that in Sfax, the smugglers take advantage of sub-Saharan migrants.
"People take their money," Ouertani said. "Sometimes they would get them a boat, which wasn't really a boat. It was really thin metal. They would take advantage of them because they don't know this country."
On June 27, Ouertani was part of a raid on a house in Sfax where a group of African migrants were staying before they tried to cross into Italy. According to Ouertani, the national guard tear-gassed the house, then corralled the people there for questioning.
"There was a woman with a baby in her hand," Ouertani said. "She was bald, and my colleagues only saw her from the back, so they confused her for a man and started using batons on her legs."
In July, the European Union pledged €105 million (or $111,670 million) to Tunisia for equipment, training, and voluntary repatriation of sub-Saharan African migrants, adding to the €93-178 million (or $99-189 million), in migration-related funding they have given to Tunisia since 2015. The goal, according to a press release, is to crack down on the "criminal networks of smugglers and traffickers."
But the package was met with criticism from human rights groups and EU lawmakers who said the agreement dismisses the human rights concerns that have become synonymous with Tunisia's migration response.
The International Centre for Migration Policy Development is currently building two centers specialized in integrated border management in the Tunisian cities of Nefta and Beja. They will be the first centers in North Africa and the Middle East to specialize in integrated border management.
"They are going to be used to train persons—policemen, border police, national guard, and customs on the best ways of border management and respect of human rights on borders," said the project worker with the International Organization for Migration Policy Development.
But even with respectful border management approaches, migrants like Gift are left in limbo. Gift can't comfortably stay in Tunisia, and she can't go back to Nigeria.
The true gift, to her, is the successful birth of her child and an opportunity to provide a life of possibilities, which she says she can't find in Tunisia.
"Is it possible for us to see hope and get away from this country?" Gift asked.
RELATED ISSUES