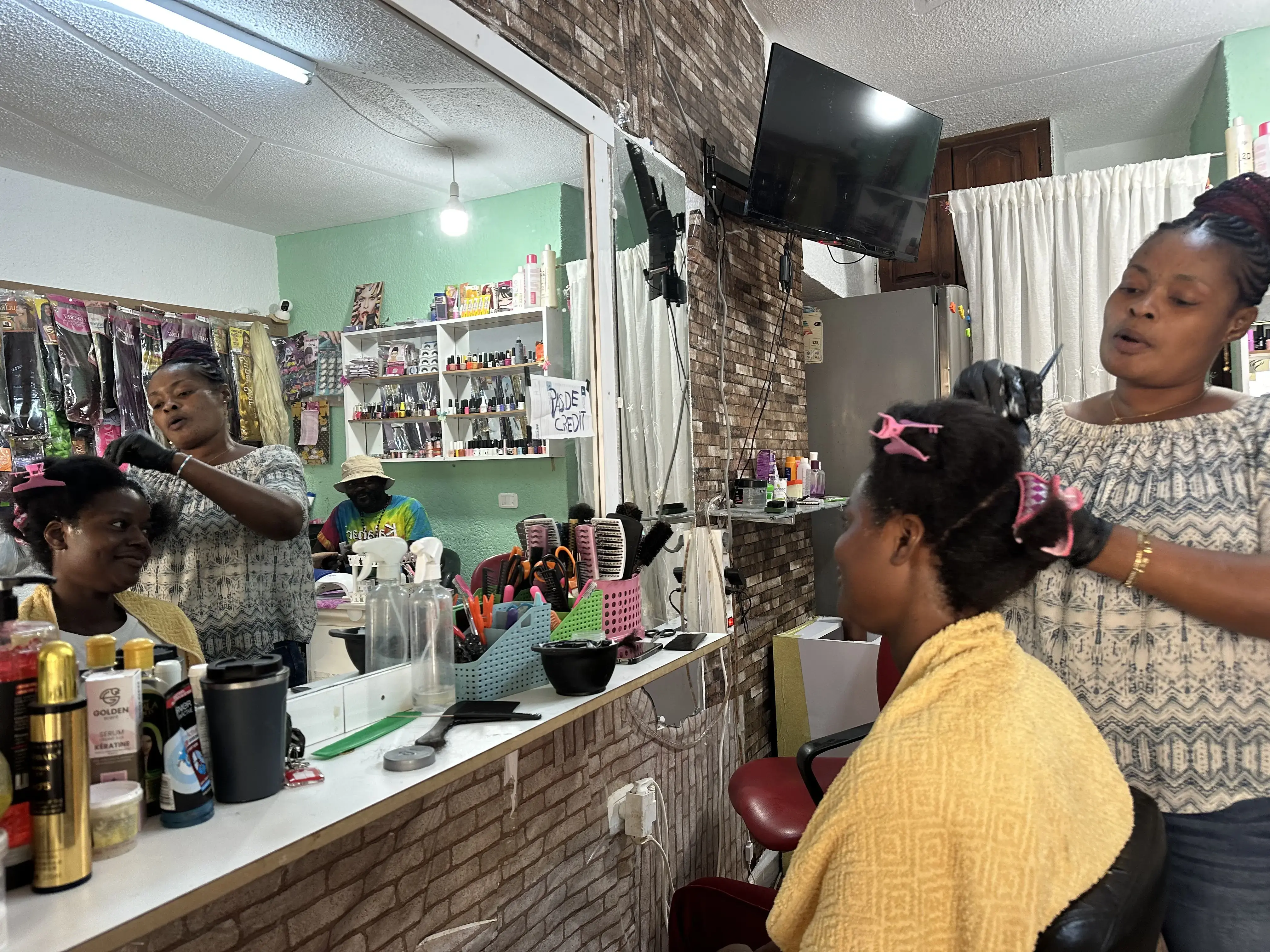 This is one of three profiles to make up A Shared Uncertainty: Migration Stories from Tunisia.
Braiding hair is Marie Jal's not-so-secret talent.
"You could say it's a gift," Jal said. 
In her home country of Côte d'Ivoire, Jal was a hairdresser. She owned her own salon and traveled to nearby countries in West Africa like Ghana, Nigeria and Togo to buy materials for her salon. Her specialty, she said, was micro braids—thin, braided extensions that look like thick strands of hair. 
She started braiding her friends' hair when she was 10 years old—charging them the equivalent of $3. Then, at 19 years old, she bought her own salon and eventually raised her fees up to $65 per service. 
"Things were good," Jal said. "I never wanted to leave my country because I had my business and things were good. I had my corner salon, I got married, and had two children. Things were good, I had no problems." 
---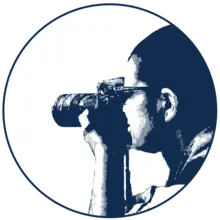 As a nonprofit journalism organization, we depend on your support to fund more than 170 reporting projects every year on critical global and local issues. Donate any amount today to become a Pulitzer Center Champion and receive exclusive benefits!
---
But an explosion in 2016 caused the salon, and Jal's house, to burn down. 
"The fire took everything," Jal said. 
After the fire, Jal said things got worse for her. She developed chronic anemia, which caused low blood pressure, breathing problems, and mobility problems. She got treatment in Côte d'Ivoire, but soon there was nothing more the doctors could do. Her best option was to go to Tunisia, where her sister lives, to seek help. 
Jal arrived in Tunisia in February 2023 amid a national crackdown on migration. Tunisia has seen a surge in immigrants from Côte d'Ivoire, Democratic Republic of the Congo, Ghana, and Mali—four in 10 intend to migrate to Europe via the Mediterranean Sea. In July, Tunisia received €105 million (around 112,110,075 USD) from the European Union for "border management, anti-smuggling and return" and to address root causes of issues in Tunisia's migration management. The goal, according to a press release, is to crack down on the "criminal networks of smugglers and traffickers."
So despite the invitation from her doctor, Jal was sent back to Côte d'Ivoire by Tunisian authorities upon her arrival. Two weeks later, a friend who worked at the Embassy of Ivory Coast in Tunisia sent her another invitation to enter the country, and this time she was allowed in. 
That same month, Tunisian President Kais Saied gave a speech calling the influx of sub-Saharan migrants a "criminal arrangement" to "alter the demographic structure of Tunisia." His words sparked outrage and led to anti-racism protests in the capital city of Tunis. Saied later walked back on these remarks, announced measures to protect foreigners' communities, and denied accusations that his words had stirred racist sentiment. 
But Jal said she felt the sentiment firsthand.
"When I arrived here people kept telling me, 'Why did you come here? You should stay in your country. Why are you here? Leave,'" Jal said. "I won't deny that it is racist—they're racist and they're ignorant. But I also think that they have been brainwashed against me." 
Now, Jal works as a cleaning lady in the morning and at Salon Cocovico in El Aouina, Tunis, in the afternoons. Jal could not disclose how much money she makes at the salon because of a security camera pointed at her desk, but she said she spends some of her income on her blood pressure medication and the rest goes to her two children in Côte d'Ivoire. The children's father divorced Jal and left them after finding out Jal was sick. 
In her new job at the salon, she has taught herself "a little bit of everything" by watching other workers. She's learned to paint nails, give massages, do bikini waxes, and give eyelash extensions. 
Reem Garfi, a 26 year-old mixed race Tunisian, grew up going to salons like Salon Cocovico where migrant women from Côte d'Ivoire and Sudan worked. Her mom would leave her at the salons for hours—it takes five hours to braid Garfi's hair. 
"I have a lot of hair," Garfi said. 
She spent this time getting to know the women doing her hair. 
"We talk about everything," Garfi said. "We all have the same life issues and experiences as women and as human beings in general." 
Though 10 to 15% of the Tunisian population is Black, Garfi said these salons were the only places in Tunisia that knew how to style her curly hair. 
In 1846, Tunisia was the first country in the Muslim world to abolish slavery. But with this freedom came an unspoken, forced cultural assimilation, Garfi said. 
"Black people in Tunisia felt pressured to let go of their culture in order to fit into society and face less problems," Garfi said. "Still to this day, people relax their hair and do keratin treatments to get rid of their curly hair." 
Garfi's mother grew up in Tunisia 100 years after slavery was abolished, and she was still teased for having curly hair. So she always cut it short. In the 80s, her mother met a migrant woman from Côte d'Ivoire who introduced her to box braids—a hairstyle characterized by neat, square sections created using hair extensions that vary in color and length. The braids can last for six to eight weeks and require minimal day-to-day maintenance. 
"It was a brand new world from my mom," said Garfi.
Garfi gets box braids twice a year now. She is learning to braid her own hair, but she says she enjoys the culture of going to the salon to get it done.
"In a way, going to get my hair done is like taking back a culture that was stolen away from my ancestors, and somehow it magically came back to me as a mixed race person," Garfi said. 
Recently, Garfi went to Salon Cocovico to get her nails done. She told Jal to surprise her with the design, and Jal chose rainbow-colored French tip acrylics. She added jewels to them, too.
Jal said she loves doing all the different services at the salon, but her favorite thing to do still is to braid hair. The long process of braiding allows her to bond with the women at the salon—creating for her the community of women she said she has not yet found in Tunisia. 
"I don't know who to turn to or from whom to ask for help apart from God," Jal said. "Things will get better, Inshallah."
RELATED ISSUES