Citing financial and legal barriers, many Tunisians feel stuck in their own country. Some turn to dangerous methods of emigration—and some will try again and again until they successfully cross. This is one of three profiles to make up A Shared Uncertainty: Migration Stories from Tunisia.
---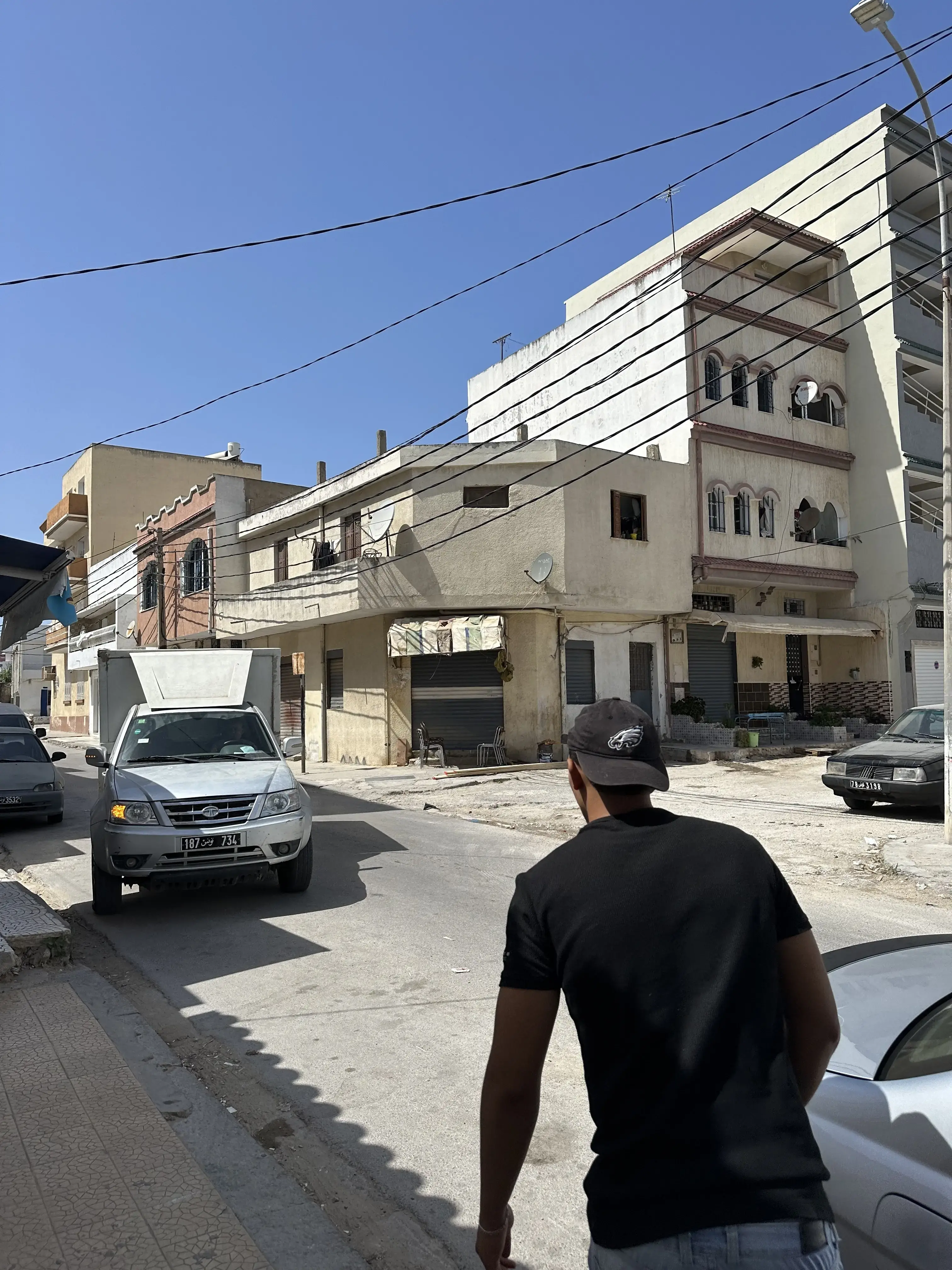 Seated at a cafe in Bizerte, Tunisia, Mohammed Ali scrolled through over 100 Facebook messages he received from his family and friends between July 5 and August 3.
"Everybody feels sorry for me," Ali said. "But I did it with my own hands, and I'm going to do it again."
Ali spent those 29 days trying to cross from Tunisia to Italy in an inflatable, two-person kayak. Then he landed in a Tunisian jail. His offense? Trying to emigrate.
And if he isn't accepted by the Tunisian military, which could provide him with housing and better pay, he plans to try to cross again.
Ali, a 20 year old from Bizerte in northern Tunisia, spent 18 days in jail. After he was released, he went back to working as a painter a few days per week. On the days he works he makes 20 dinars per day—the equivalent of less than $6.50. Like many young Tunisians who intend to emigrate, he cites this financial instability as a push factor.
"This country is not an easy country to live in," Ali said. "So I am thinking that if I go to Italy I am going to make money."
Tunisia is currently experiencing a surge in emigration attempts. The country's proximity to Italy positions it as a main fulcrum for African migrants trying to reach Europe—over 100,000 people have tried to cross the Mediterranean to Italy this year. Surging, too, is racist political rhetoric, as exemplified by an official statement by Tunisian President Kais Saied calling migration "a plot to change Tunisia's demographic composition" and leading to evictions and abuses toward the migrants. The situation has garnered attention from advocacy groups and caused the migrants, most commonly from Côte d'Ivoire, the Democratic Republic of the Congo, Guinea, and Mali, to want to leave Tunisia.
Amidst this crisis, some young Tunisians like Ali feel stuck and helpless in their own country. Limited employment opportunities and low income rates have pushed one in five individuals of Tunisian nationality over the age of 15 to say they intend to emigrate, according to a 2021 report published by ProGreS Migration, Observatoire National de la Migration, International Centre for Migration Policy Development, and Statistiques Tunisie. But like Ali, they have turned to irregular—and dangerous—methods of emigration due to financial and legal barriers.
---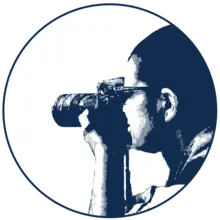 As a nonprofit journalism organization, we depend on your support to fund more than 170 reporting projects every year on critical global and local issues. Donate any amount today to become a Pulitzer Center Champion and receive exclusive benefits!
---
In his attempt to reach Italy, Ali departed from the city of Kelibia, Tunisia, and headed for the Italian island of Pantelleria. He and his friend had purchased a kayak and food from Gêant mall in the capital city of Tunis, then bussed to Kelibia, inflated their kayak, and paddled for eight hours. They stopped to rest around 4am, feeling delirious and afraid.
"I started reciting verses from the Quran," Ali said. "I thought I was going to die."
Of the 100,000 people who have tried to cross to Italy this year, the International Organization for Migration estimates 2,200 have died or gone missing. After a few days at sea, Ali said he and his friend thought they may meet a similar fate.
The boys ran out of food and water after two and a half days, and began to lose hope—and energy. After a total of four days, fishermen found them and brought them onto their boat. The fishermen, however, were nervous they would be mistaken as smugglers by the Tunisian Coast Guard if Ali and his friend were found aboard their boat.
Smugglers, often prosecuted under Tunisia's 2016 anti-trafficking law, face 10 years' imprisonment and a fine for offenses involving adult victims and 15 years' imprisonment and a fine for those involving child victims. But sentences are case-by-case. According to Africa News, a major smuggler was sentenced to 79 years in prison after being arrested in May 2023.
Bolstered by funding from the European Union, Tunisia has increased border management and anti-smuggling efforts. The EU recently promised another €105 million (around 112,110,075 USD) for equipment, training and voluntary repatriation of African migrants.
The fishermen called the Tunisian Coast Guard, who brought Ali and his friend back to Tunisia and into custody. Ali and his friend spent 18 days in a jail in Ben Arous, a city outside of Tunis, where he says they were provided one meal a day and were not given opportunities to wash themselves.
Ali estimates he made it about half of the approximately 47-mile journey to Pantelleria.
"I cannot do anything in this country, only calisthenics because it doesn't cost me too much," Ali said. "My friends smoke and drink to have fun, but I cannot even afford to do that."
After the 2011 Tunisian Revolution—a 28-day series of protests that led to the toppling of former president Zine El Abidine Ben Ali and the subsequent democratization of Tunisia—the Tunisian economy decelerated, then worsened during the COVID-19 pandemic. While these economic conditions have increased desires to leave Tunisia, they have also made leaving more difficult. Ali said he would have had to raise 6,000 Tunisian dinars to pay a smuggler to bring him to Italy—the equivalent of around 1,900 USD.
The expensive, lengthy European Union visa process isn't an option for him, either. A Schengen visa, or short-term visa, costs nearly 270 Tunisian dinars (around 86 USD) and will not be refunded if it is denied. Applicants are also required to provide things like proof of enough financial means, a flight itinerary, and travel health insurance, which costs 101,735 Tunisian dinars (or 32,897.36 USD).
Majd, a 20-year-old from Ali's neighborhood who asked to only be identified by his first name for fear of harassment, said every Tunisian has thought about crossing to Europe at some point. But he, like many, has not actually taken steps to do so.
"I have family problems at home," Majd said. "Sometimes I don't have something to eat and sometimes I thank God only for water. But at least I have a roof that I sleep under. If I have a roof to sleep under, why would I put myself at risk?"
Majd said he thinks money is the solution to the discontent felt by young Tunisians.
On top of the €105 million (around 112,110,075 USD) going toward migration, the EU also promised €150 million (around 160,176,750 USD) in budget support to Tunisia's economy. But Ali said he is still set on leaving.
"I'm going to do it again," Ali said. "But this time not in a kayak."
RELATED ISSUES