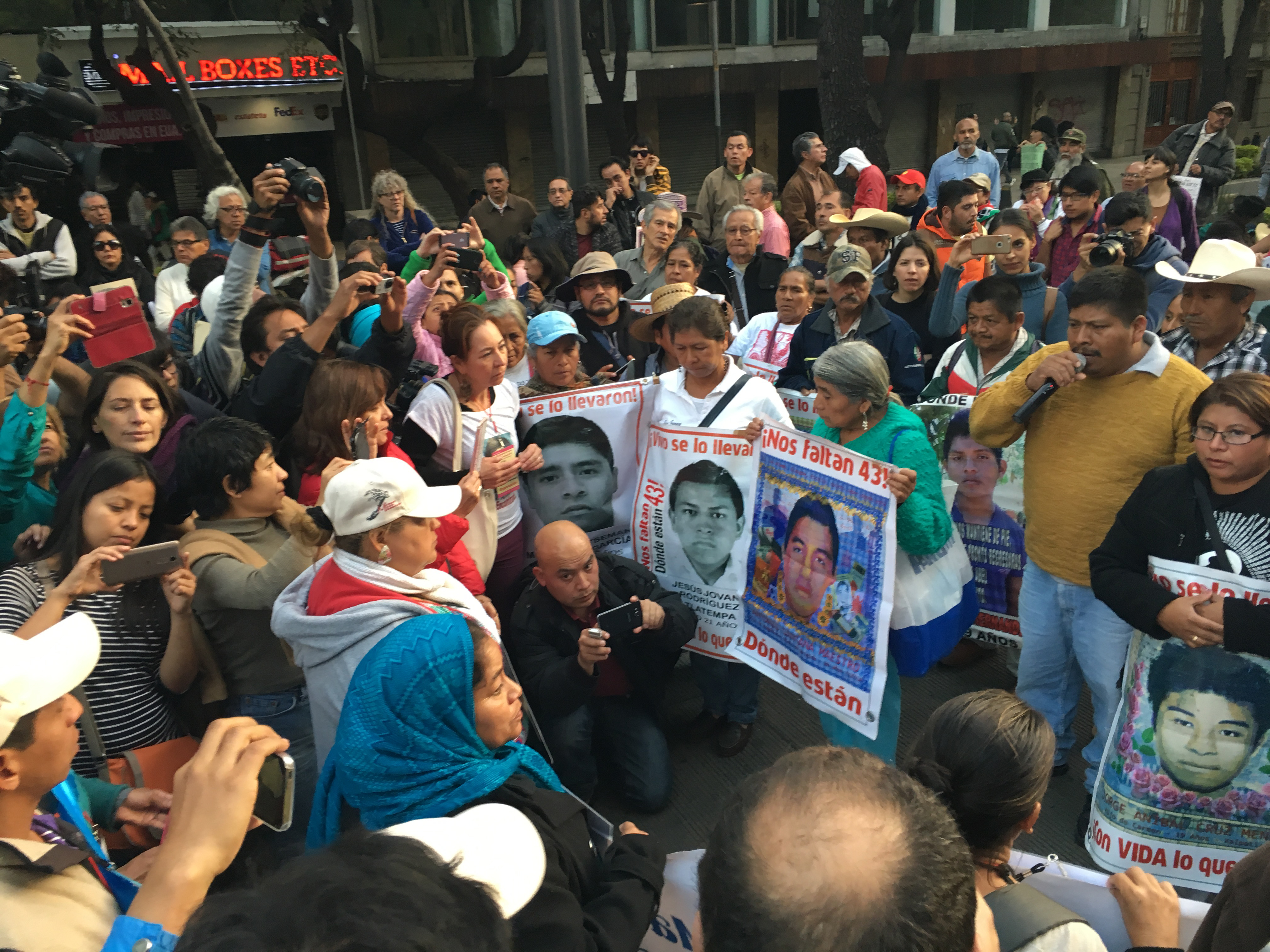 Dozens of Central American mothers and fathers searching for their missing sons and daughters marched through the crowded streets and town squares of one Mexican city after another. They chanted at the top of their lungs "where are they," laid out photos of their missing, and pressed onlookers for leads. When the caravan formed a decade ago, these public displays were often met with befuddled stares, the organizers told me. That changed when 43 Mexican college students vanished in the southwestern city of Iguala in 2014. Once a month, protesters—sometimes numbering in the thousands—spill into the streets of Mexico City to voice their anger over the 43 students and the tens of thousands of drug war disappearances. With so much attention on Mexico's own disappeared, the Central American caravan might easily be overshadowed. But in late November, the caravan marched opposite thousands of Mexican protesters. The groups met mid-march, and their causes were symbolically united.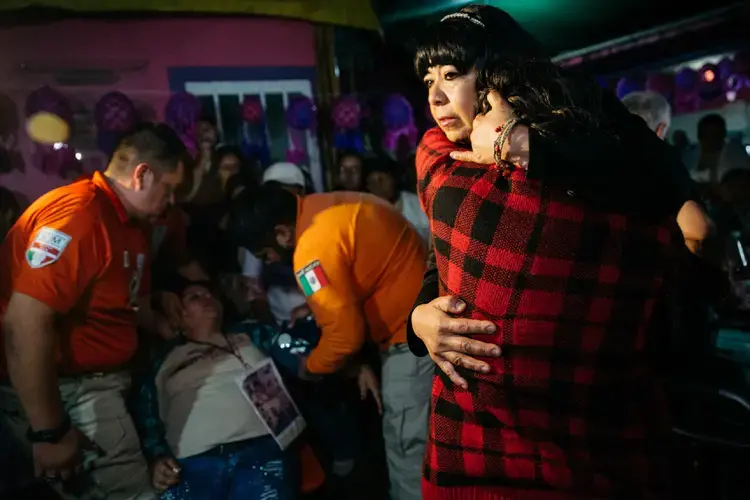 Over the years, the caravan of Central Americans has found people it never intended to find. Few caravan participants will ever find their missing loved ones, and because their search is so often futile and emotionally taxing, the movement organized family reunions, which it calls "Bridges of Hope." Each year the caravan meets people along the way who have lost contact with their families in Central America for any number of reasons. The movement locates the estranged family members, then sets up family reunions in Mexico to lift the spirits of the others. One of these dramatic meetings centered on Aida Amalia Rodríguez Ordoñez, who left her Guatemalan home as a teenager, setting out for Mexico to start a new life after losing her child. On this trip, a meeting was arranged in a migrant shelter in Veracruz, where Aida's sister Norma Janet Rodríguez Ordoñez, and her niece, Oneyda Isabel Rodríguez, waited eagerly for the woman who had not been heard from for 37 years. When Aida arrived with her daughter, grandson and husband, the sisters met in a tearful embrace. Oneyda, overcome with emotion, fainted.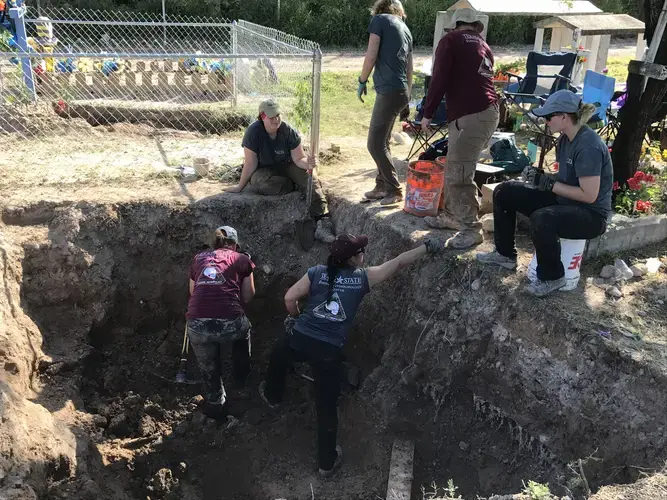 If the exhumations of unidentified migrants buried in Falfurrias had taught forensic anthropologists from Texas State University anything, it's that there are surely countless others buried anonymously across the borderlands. Led by Kate Spradley, a professor in the university's anthropology department, researchers launched a cemeteries project under the Forensic Border Coalition, which works to provide support to families of missing migrants. The project attempts to count the number of migrants who have died crossing the Texas-Mexico border. Researchers pore over cemeteries in Central and South Texas in an effort to find unidentified migrants buried in border counties—and to understand the county protocols for dealing with unidentified persons. The most recent trip led to the discovery of more than 10 people buried in Rio Grande City.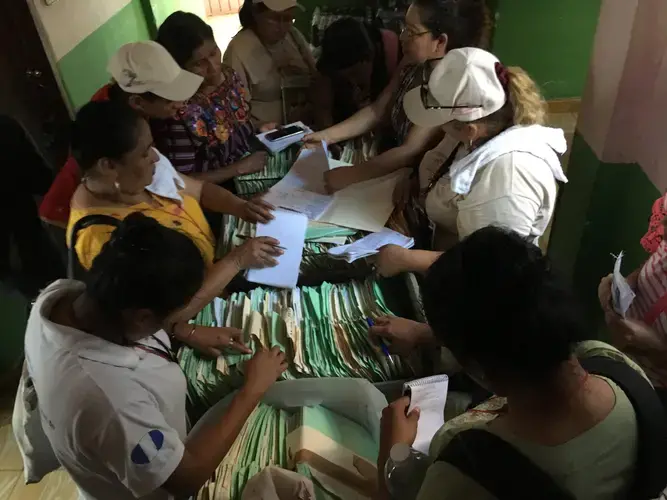 Migrants face a great many dangers traveling through Mexico. Prisons are filled with Central American migrants; so are brothels. In a seedy town near the Guatemalan border, several local officials register the women employed at these establishments, ostensibly for their safety. On an unseasonably hot November day, a group of mothers pored over boxes of registration records. They searched for the names of their missing daughters, and they searched for women whose families did not have the resources to join the caravan in Mexico. The files are kept irregularly and with little effort made to maintain any order. The mothers stood in the stifling government office, jotting down names and pressing the local officials for information about the conditions in the city's brothels. Ultimately, the women left with few promising leads but nonetheless determined to continue the search.  
RELATED ISSUES