Project December 20, 2016
The Missing Migrants: Families Search for Answers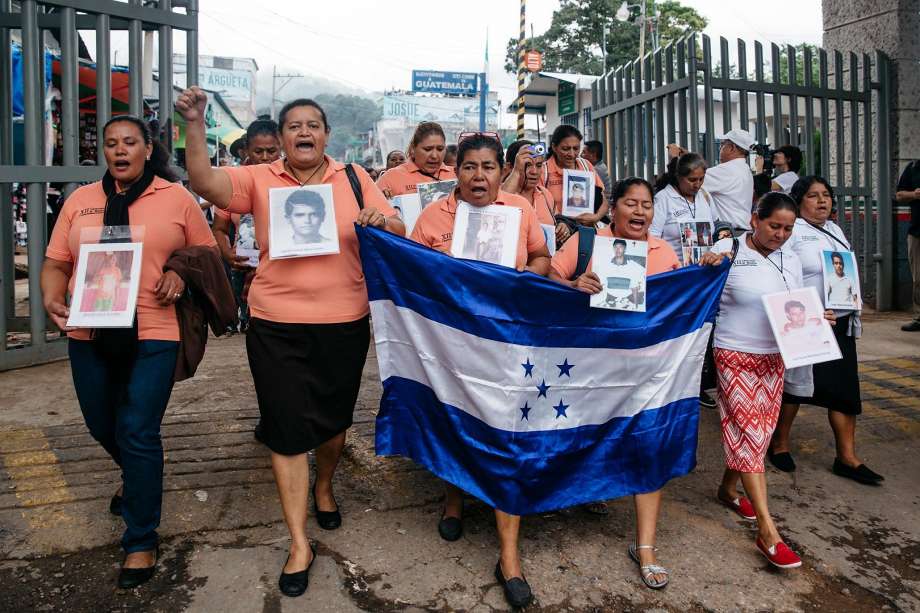 Every year, tens of thousands of Central American migrants make the perilous journey through Mexico in a desperate bid to reach the United States. An untold number never make it. When they disappear, families endure heartbreak and disappointment trying to find out from afar what happened.
But a group of intrepid mothers, wives and fathers from Honduras, Guatemala, El Salvador and Nicaragua are taking action, traversing Mexico as they search for answers often beyond the public view in a land of clandestine graves and brutal drug wars. Facing long odds they visit prisons, march through cities, question politicians in attempt to find clues.
Alongside these efforts, forensic anthropologists are building a regional DNA database to help identify remains when they are found. San Antonio Express-News journalists Aaron Nelsen and Julysa Sosa follow this effort to find out what happened to the missing migrants.
×

PART OF: The Missing Migrants: Families Search for Answers

July 24, 2017

×

PART OF: The Missing Migrants: Families Search for Answers

July 3, 2017

×

PART OF: The Missing Migrants: Families Search for Answers

December 19, 2016
RELATED ISSUES