Time passed slowly inside the detention center. It was the afternoon of June 3, 2015, and the oppressive heat of South Texas reminded Lilian Oliva Bardales, a 19-year-old mother from Honduras, of home. For 239 days, she and her 4-year-old son, Cristhian, had been held inside the Karnes County Residential Center, a family immigration detention facility an hour southeast of San Antonio. Inside that day were 604 women, some of them pregnant, and their children, some of them still nursing, virtually all of whom were asylum-seekers from Honduras, El Salvador, and Guatemala, the violence-plagued region of Central America known as the Northern Triangle. Two hours west, a detention center in the small oil town of Dilley held another 1,459 mothers and children. Lilian had been informed the previous day that she and her son would soon be deported.
"I write you this card so you know how it feels to be in this damned place for eight months," Lilian wrote in a small notebook, dotting her i's with open circles. She had been deported once before, in May 2014, when she came north without her son. "You humiliate all of us who have come to this country for the second time. If I do this it is because only God knows what I have suffered in my country. I come here so this country can help me, but here you've been killing me little by little with punishment and lies in prison when I haven't committed any crime… I do this because I don't feel any life going back to my country." She signed her name and identification number, and left the notebook on her bunk bed.
Lilian removed Cristhian's identification card on the lanyard around his neck, went into the bathroom, peeled away the laminate with her teeth, and started moving the edge across the veins of her right wrist. Hearing no response from the bathroom, her roommate called for help. Emma, a Honduran who had been detained for seven months with her 2-year-old daughter, snatched the notebook and hid it inside her bra. Edi, a Honduran who had been detained for five months with her three sons, watched as Lilian was taken out of the room by facility staff. In the days and weeks that followed, the story of la flaca, the skinny one, the little one, circulated the rooms and prison-like passageways of Karnes. Did you hear about what happened to la flaca? they asked. She was so young. But they sent them back. Edi and Emma, too.
On June 9, Honduran news outlets ran a story from Soto Cano, the large Honduran military base north of the capital that houses several hundred US troops: Ten mothers and their twelve children were being deported from Texas. The mothers descended onto the tarmac from a 737, covering their faces with their hands and shielding their children with their bodies. They saw the First Lady of Honduras, Ana García de Hernández, welcoming them home.
* * *
In the spring and summer of 2014, images of Central American children crossing the US-Mexico border flooded the 24-hour news cycle. It was called an "immigration crisis" and "the surge." Alongside unaccompanied children was another population from the same region: women with their children. By the end of that fiscal year, 68,541 unaccompanied minors, the majority from the Northern Triangle, would be caught by the Border Patrol—a 77 percent increase from 2013. For women and children arriving together, the number jumped by more than 360 percent.
A rumor in Washington was that families and unaccompanied minors were coming for permisos, passes that would allow them to remain permanently in the United States, after hearing about Obama's deferred-deportation plan for qualifying young people and comprehensive immigration reform, which had passed in the Senate the year before and was then being blocked by the GOP-controlled House. On June 20, John Boehner, House majority leader at the time, wrote to Obama that his policies "directly resulted in the belief by these immigrants that once they reach US soil, they will be able to stay here indefinitely." Boehner called for the National Guard to be deployed.
In the White House Rose Garden ten days later, Obama announced that he would carry out immigration reform without Congress, through executive action. With a pained expression on his face, he spoke of the "heartbreak of separated families" caused by the obstruction of his plan in the House. When he later presented the details of his administrative action, he asked, "Are we a nation that accepts the cruelty of ripping children from their parents' arms? Or are we a nation that values families, and works together to keep them together?"
But the president's rhetoric about families didn't match actual administration practice. Just three days before his speech in the Rose Garden, authorities had begun sending Central American mothers and children apprehended at the border to an isolated facility in the New Mexican desert town of Artesia with the intention of deporting them as soon as possible. It was a trade-off, said Marielena Hincapié, executive director of the National Immigration Law Center. "It felt like we're going to provide relief to a large number of families and parents who are here, but for the recent arrivals, the people who are coming in now, we're going to crack down, we're going to detain them, we're going to send a strong message."
More facilities would open soon: The Karnes County Civil Detention Center, a 608-bed complex opened in 2012 for male adult immigrants and operated by GEO Group, the country's second-largest private-prison company, became the 532-bed Karnes County Residential Center. The Artesia facility would be replaced by a new and much larger one—the South Texas Family Residential Center, which would be built from scratch and operated in Dilley by Corrections Corporation of America, recently renamed CoreCivic, the country's largest private-prison company, on what an August 2016 Washington Post investigation found was a $1 billion, four-year contract; with 2,400 beds, it would become the largest immigration detention center in the United States.
The large-scale detention of immigrant families was unprecedented until 2006, when the Bush administration opened the T. Don Hutto Residential Center, a former medium-security state prison 40 miles north of Austin. Before then, families were served with a court notice after apprehension and then released to fight their cases. The center was an emblem of a tough stance on immigration and an expansion of privatized detention. President Obama stopped detaining families at Hutto in 2009, in what The New York Times called his administration's "clearest departure from its predecessor's immigration enforcement policies." A pre-existing 84-bed, county-run facility in a former nursing home in Leesport, Pennsylvania, remained open.
Homeland Security Secretary Jeh Johnson was clear about the administration's "aggressive deterrence strategy" as he stood before trailers holding about 400 women and children in Artesia in July of 2014. "Our message has to be that our border is not open to illegal migration and we are sending people back. And this is an example of that effort." Four days later, Honduran and international press reported on the first plane of families deported to Honduras from Artesia and welcomed home by Ana García de Hernández—what the US government was calling the "initial wave."
"They posted banners," Lilian told me. "But most mothers who leave to the United States don't do it because we want to, but because of threats and our cases in Honduras. Even though ads say 'Don't migrate to the US, this and that happens,' people will risk and think, 'I'm not safe in Honduras, I'll leave.' And you take the decision anyways. Dead after dead, every day."
Not all migrants from the Northern Triangle are eligible for protection, but it is "increasingly evident" that there has been "a change in the nature of the flow," said Doris Meissner, the former commissioner of the Immigration and Naturalization Service, the agency that Immigration and Citizenship Enforcement (ICE) replaced in 2003 as a branch of Homeland Security. "When you have refugee conditions, and people are really in peril of their lives, there really is almost no such thing as creating a deterrent." A report published in February by the American Immigration Council found that an overwhelming majority of Hondurans surveyed in the summer of 2014 were well aware of the dangers involved, including the increased chances of deportation—but this awareness had no bearing on their decision to migrate. What mattered most was violence: Among those Hondurans who had been victims of crime once in the past year, about 40 percent reported their intentions to migrate. Among those victimized by crime more than once in the previous year, that number jumped to 55 percent.
In the past five years, neither El Salvador, Guatemala, nor Honduras has averaged fewer than 31 murders for every 100,000—the region has the highest rate of violent killing in the world except for the deadliest war zones, although, as the Salvadoran journalist Óscar Martínez has written, Central America's violence "makes nonsense of the words 'war' and 'peace.'"
It was the horrific conditions in the Northern Triangle that brought about a major policy crisis for the Obama administration, and a new wave of refugee families fleeing from the region could do the same for the incoming Trump administration. "With his election, there is no end to family detention in sight. Locking up families seeking asylum could become the new normal," Elora Mukherjee, a Columbia Law School professor who was the first pro-bono attorney at the Dilley facility, told me last month. Trump has not spoken publicly about family immigration detention, but his praise of private prisons and his virulent rhetoric about immigrant families, walls, and mass deportations has stoked fear for immigrants, asylum-seekers, and advocates on both sides of the border.
* * *
"I feel like I was made for men to mistreat me," Lilian said, her hands resting delicately on her knees. Petite and pale, with deep hazel eyes and long brown hair, she looks young for her age. Her voice is high and sharp and she smiles often. She calls Cristhian "el niño"—the boy—giving an impression of remove. She usually wears her hair pulled back in a high ponytail, and if you look closely at her forehead, you can see a tiny scar. "From where he hit me," she said, referring to Cristhian's father.
Lilian is from a village in eastern Honduras in the department of Olancho, where she grew up with her six siblings in a tin-roofed house without a door. When she was 13, she met Javier, a neighbor six years her senior. It was 2009, the same year that a military coup ousted democratically elected president Manuel Zelaya. Javier (a pseudonym, requested by Lilian to protect her family) promised to take Lilian to Catacamas, a small city eight hours by dirt road from her village so that she could enroll in school. Instead, he held her captive in a nearby house. "He would hit me with his belt, threatened to kill me with a machete and a gun, he grabbed me by the neck, he kicked, he once hit me with a machete, but not with the sharpened side so he did not cut me, he forced me to have sex with him," she told an asylum officer inside Karnes, according to a transcript of the interview.
By the time she was 14, Lilian was pregnant. In her seventh month, Javier abandoned her—Lilian suspects this is when he started to work with Los Zetas, one Mexico's most feared drug cartels, and then one of its biggest. In the years since the coup, Honduras has become a primary transit and storage point for Mexican and Colombian drug-trafficking organizations as they move cocaine from South America to the United States. By 2011, the Honduran government claimed, about 87 percent of cocaine bound for the United States first passed through the country; the defense minister that same year called Honduras a "narco-storehouse." Olancho became a drug-trafficking hotspot; the noise of gunfights there is compared to background music.
"It was something of a miracle," Lilian said of her son's birth. When Javier returned, the infant increasingly became a means of control. She thought about going to the police, but, she told me, "There have been many cases of murdered women and the police don't even get near." According to the National Autonomous University of Honduras, between 2005 and 2013, the violent deaths of women in the country increased by more than 263 percent; meanwhile, the impunity rate for sexual violence and the murders of women hovers around 95 percent. "He has told me that the day I want to put him in jail," Lilian said, "he would kill any member of my family."
Other horrors followed: Lilian was gang-raped by men who employed her mother. This time she went to the police. They didn't file a report. By the time Lilian was 16 and her son was almost 2, she started making plans to escape, but Javier's words echoed in her head: "If you take the kid I'll chop you to the bones in front of your parents, with a machete." So she left Cristhian with her mother and she moved to another part of Olancho, where she worked as a babysitter. But she heard that Javier was harming their child; not only was Cristhian's hand broken, but he was covered with little scars: ant bites from when he was left outside alone. Lilian returned to help her son, and Javier knew she was back. In the middle of the night, she said, he would come to rape her, and he continued to use Cristhian to manipulate her. Once the boy was healed, Lilian left again, but several months later he was back in the hospital: This time, his arm was broken. Lilian decided to flee again—this time for the United States. Cristhian stayed behind. She told her mother, "Any way I can, I have to run away from this man."
* * *
The Observatory on Violence, part of the national university, overlooks an astronomical observatory in Tegucigalpa. Planets and Galileo's face are spray-painted along the road winding up the hill. Migdonia Ayestas, the director of the observatory, rushed into a conference room in a crisp black suit, her smile bright but her eyes noticeably tired. She was running late: New cases of murdered women were registered at the Tegucigalpa and San Pedro Sula morgues and needed to be uploaded into the system. Femicides, she called them, later using another word: feminicides. Femicide—a word that was first used in 1976 at the International Tribunal on Crimes Against Women—is defined as the killings of women because they are women; feminicide, a term that emerged in the 1990s to describe the murders of women in Mexico's Ciudad Juárez, implies state complicity in the murders, either because it is unwilling or unable to protect the victims. Ayestas laid out papers with charts, Venn diagrams, and graphs documenting the rise of violent deaths in Honduras, broken down by categories including age, region, gender, and method.
Ayestas set aside her papers and described the violence against women. "They take everything away from them. They rape them, they force them to be sexual workers and domestic workers.… 'You are for me and no one else' is the idea behind this. 'I would rather see her dead than with another person.'" At the end of our meeting, she told me a story. "The other day I was talking to the director of the Tegucigalpa morgue, and she said she was doing an autopsy and sent me the photos. I deleted them, because it was a woman whose husband chopped her with an ax. And this is the part I don't like: She was pregnant. I said, 'Now I won't sleep.'" As we walked out of the observatory, Ayestas pointed to a new university building under construction. "You see the shape?" she asked. She pointed to the curve—the building was constructed to resemble the shape of a pregnant woman.
Twenty minutes away, the morgue is in a quiet neighborhood shaded by flowering trees. The lobby reeked of chemicals. A crucifix hung on the wall opposite a row of rickety, chained-together chairs. On another was a cork-board labeled "Disappeared," with photographs of the faces of men and women who were missing. The mortician on staff, Doctor S. (she asked for her name be withheld for security purposes), has been working there for 22 years. She sat with one ankle crossed behind the other, looking at her trembling hands as she talked about how the murders have increased since the 2009 coup. "Before then, there were fewer women. Now it's frequent.… More firearms now, more suffocations. It's more violent." S. stopped talking for several moments. Tears glossed her eyes and she looked down. "I try not to think about it," she said. She has three children who moved to the United States to study. If she didn't have the means to send them away, she said, she would have gone north with them. The doctor walked me to the door. "I try not to think about my nightmares."
* * *
Border Patrol agents are the gatekeepers to the US asylum system. Armed and uniformed, they are typically the first people border-crossers see and they are the first arbiters of their status. Though they have negligible training in international refugee law, BP agents have the initial discretion in determining who might or might not be a refugee. Until two decades ago, that was left to an immigration judge, but in 1996 Congress passed a law introducing a new provision called "expedited removal"—immediate deportation. At first, it was used only at airports and official entry points along the border; after 9/11, the tool was extended for 100 miles along the continental border of the United States and applies to anyone who cannot prove they've been present in the country for more than 14 days.
Under expedited removal, a non-citizen is ordered removed immediately, without any further review. Border Patrol agents are obliged to inform the apprehended about their rights to protection under US law, and the officers must ask a series of questions about why they left their home country and if they would face harm upon return. The answers are recorded in a sworn statement that reads like a verbatim interrogation. If you express fear, the Border Patrol agent must refer you to an asylum officer for a "credible fear interview." Should that officer find your fear credible, then you are taken out of expedited removal and your case will be heard before an immigration judge. If the BP agent doesn't record your fear, you might be deported without ever seeing an asylum officer, let alone an immigration judge. A 2014 Human Rights Watch investigation found that in 2011 and 2012, record years for homicides in Honduras, only 1.9 percent of Hondurans were flagged by Border Patrol for credible fear interviews.
After one deportation, the odds of being able to stay should you return shrink drastically. US immigration law provides that first-time entrants can win asylum by demonstrating a one in ten chance that they will be persecuted upon return. For those who've already been deported, the standard of proof skyrockets: To win protection, must show that it's more likely than not (a greater than 50 percent chance) that they'll be persecuted if they go home.
This is the trap Lilian would find herself in. In May of 2014, after a perilous journey through Mexico, she waded across the Rio Grande with a group of other Central Americans and was caught the next day by the Border Patrol near McAllen. Lilian and others were taken to what's colloquially called the hielera—the ice box, where women and children huddled together, covered with Mylar blankets and sleeping on the floor. "They kept us like animals," she said. About two days later, she was called into a room outfitted with a large screen. An agent in uniform appeared in the frame, and they spoke over a phone. According to government records, she told the Border Patrol agent that she had no fear of returning to her country. "They never asked me that," Lilian later told an asylum officer inside Karnes. She was sent to a detention center in Los Fresnos, Texas, and within a week, immigration agents shackled her wrists and her ankles and put her on a plane—her first. When it landed, she was in San Pedro Sula, a city that, for the fourth year in a row, had the highest homicide rate in the world. In a forthcoming report, Elizabeth Kennedy, a doctoral candidate at UC Santa Barbara and San Diego State University, identifies 83 people who, between January 2014 and October 2015, were reported by local media to have been murdered upon deportation from Mexico and the United States to El Salvador, Guatemala, and Honduras—and those are just the cases in the news.
Lilian initially planned to stay with her aunt in Tegucigalpa, but after more family tragedy—her brother was murdered in prison—she headed north again, this time with her son. They crossed the Rio Grande during nightfall on October 5, 2014. The next day they were apprehended by the Border Patrol near Hidalgo, Texas, and held in a processing center; the day after that, they were driven to Karnes.
* * *
South of San Antonio, strip malls fall away to oil rigs as the highway strikes into the heart of the Eagle Ford Shale formation, one of the biggest drivers of the Texas fracking boom. Oil tankers line up at gas stations like caterpillars. The Karnes facility is off a poorly marked farm road. Beyond a hulking corrugated blue sally port, there are playgrounds, a soccer field, and picnic tables. (I was not permitted past the visitation room.) "The guards just kind of patrol the halls, up and down. Sometimes they are at the soccer field, sometimes at the playground, sometimes they just stand on the second floor and look down at people. It's surveillance," Olivia Lopez, a former social worker at Karnes, told me, noting that many of the employees at Karnes and Dilley previously worked in corrections. "They don't have bars in the rooms, but they are checking in all the time." At both centers, guards are called "resident advisors" and the detainees "residents." At Dilley, the euphemisms go one step further: Trailers are suites, and clusters of trailers are neighborhoods with names like Yellow Frog and Red Parrot and Brown Bear. "It's made to feel like la-la land," Kathleen Erickson, a Catholic nun who served as the Dilley chaplain in the spring of 2015, said. "I couldn't believe it," Mukherjee, the Columbia Law School professor, told me. "It was like Hutto all over again."
The length of stay exacerbates trauma. "You're taking a traumatized population and you're re-traumatizing them through what can only be described as prison, using euphemistic terms like 'family detention,'" said Allen Keller, director of the Bellevue-NYU Program for Survivors of Torture who has conducted medical and mental health evaluations inside family detention. "I mean yes, I guess it's better than being in a prison cell, but at the end of the day it's a prison and the women and children know that and it has that impact."
Dozens of women interviewed for this article shared stories of substandard medical care inside detention. After sometimes waiting for several hours to see a doctor, they said they would usually receive the same advice: "Drink more water." A mother I met with inside Dilley whose daughter was vomiting blood was told to give her more water. A mother deported on Lilian's flight said that she had a growing bulge on her head and was told to drink more water. Meanwhile, the mothers and children said that the water tastes like "pure chlorine." (I used the drinking fountain at Karnes; it tastes like pool water.) Another mother told me about neglect regarding her teenage daughter's suicidal intentions. This year, a detained mother from El Salvador suffered seven seizures before being released from Dilley. "It's a health and public health disaster in the making," Keller said. In response to a letter last year sent by pro-bono attorneys to Homeland Security's Office for Civil Rights and Civil Liberties regarding ten cases of alleged medical neglect inside Dilley and Karnes, ICE said that it "takes very seriously the health, safety and welfare of those in [its] care" and that the agency is "committed to ensuring that individuals housed in [its] family residential centers receive timely and appropriate medical health care."
Internal audits from 2014 and 2015 obtained by the Austin American-Statesman show ongoing problems raised by ICE inside Karnes, including shortages of baby formula and an unsanitary food-service program. "I think every decision that GEO makes is based on the bottom line. They're cutting corners that are affecting people's health or have the potential to cause harm," a former GEO employee who worked at Karnes for more than two years, told me. In the spring of 2015, he noticed that what looked like mold was crawling on the walls of several women's rooms. "All the kids were getting eye irritation, throat irritation. I could feel it in the courtroom. I could feel my throat irritated constantly." Mothers interviewed for this story confirm his account. When he reported the mold to a supervisor, he was told that it was just mildew. Taking matters into his own hands, he bought a test kit and found five different mold spores, three of which he said were on the Centers for Disease Control website. "And all they did was wash the walls a little bit and they painted them. They never entirely took care of the source of the mold." GEO alleges that there was never any mold in the facility. "We are proud of the quality of care we provide at our Karnes facility," Pablo Paez, a spokesperson for the company, said in an e-mail. "We are not aware of there ever having been any mold problem in the residential sections or any other area." At one time, Paez noted, there was a problem with dust and condensation in the ICE office area of the facility; it was "quickly fixed." GEO said there were neither shortages of formula nor unsanitary food-service conditions.
* * *
In the US criminal justice system, if you are charged with a crime, you have the right to government-appointed counsel; and if you are convicted and sentenced, you have the right to know the term of your incarceration. But immigration detention isn't criminal incarceration; it's civil. If you are a noncitizen, unless you have a serious mentally disability, you do not have the right to appointed counsel, though the government always has an attorney. Nor do you know how long you're going to be in custody. According to statistics released last year by the Transactional Records Access Clearinghouse, a data-gathering center at Syracuse University, a woman with children is 14 times less likely to be ordered deported if she is represented.
Three and a half weeks after arriving at Karnes, Lilian was interviewed by an asylum officer, who deemed her fear of persecution, on the grounds of domestic violence, "reasonable." Lilian was no longer under imminent threat of deportation; she would proceed to the next step: immigration court. Like all detainees, she was given a poorly photocopied list of eight pro-bono and low-fee legal-service providers. She said they didn't answer when she called and that she didn't know about pro-bono counsel working at the facility. A Salvadoran mother inside Karnes told Lilian about a private attorney from San Antonio who would take on a case like hers for $1,500. A Honduran family friend in New York sent the money.
Lilian's attorney did not appear at her first two televideo audiences with her judge in San Antonio. (Immigration judges in Miami hear the cases from Dilley.) At her fourth appearance, in January of 2015, a full hearing was set for February. By then, Lilian would be detained for more than four months. On the morning of February 24, her lawyer, the judge, the government prosecutor, and the interpreter were on the San Antonio side of the screen. Lilian was alone in the courtroom with the GEO bailiff. After a confusing exchange, the judge issued his decision with little hesitation. "Based on the Court's opportunity to evaluate the testimony of the respondent, I find that she is not an entirely credible witness." The judge said she could relocate within Honduras, and he suggested that she was running from the narco-traffickers who killed her brother and not from Javier. "It is further ordered that the respondent be removed from the United Stated to Honduras."
In late March 2015, Lilian and 77 other mothers detained in Karnes signed their names and identification numbers at the bottom of a letter and gave it to pro-bono attorneys: They were starting a hunger strike. "We came to this country with our children looking for help and refuge and we're being treated like criminals," the letter read. Their kids were not being held in good conditions, they were losing weight, and they weren't receiving proper care.
To migrate, they wrote, was a right, and they demanded to be treated with dignity. "There are some mothers who lost their asylum and in desperation they were forced to sign their deportation, something that we don't see as just, because they came to this country asking for asylum, because they were running from danger and they were deported back to the place where they can lose their life." The mothers who organized the strike say they were held in isolation as retaliation. "We were told we'd contaminate the other women," Delmy, a Salvadoran mother, told me after she was released from Karnes in June of 2015. In testimony before Congress last year about Karnes, Olivia Lopez, the former social worker, said that her GEO supervisors made it clear that "the leaders of the hunger strike were to be locked in isolation." Lopez resigned the next day. "I can't work in an environment that is so unethical that my license is at risk," she told me. In statement released during the strike, ICE said that it "fully respects the rights of all people to voice their opinion without interference, and all detainees, including those in family residential facilities such as Karnes, are permitted to do so." A second hunger strike followed soon after the first.
The strikes put the centers in a glaring national light. On May 27, 2015, 136 House Democrats called on Homeland Security Secretary Johnson to stop detaining families, saying the Obama administration "has not fully grasped the serious harm being inflicted upon mothers and children" in custody and that detaining mothers and children "in jail-like settings is not the answer." Meanwhile, Karnes was under construction to increase its capacity by another 626 beds—a $36 million expansion, according to a GEO Securities and Exchange Commission filing.
* * *
"During those days everything happened at once," Lilian told me. On June 2, the Honduran Consul in Houston called to tell her that she was going to be deported. "The first thing I thought was—and I wrote this on the letter I made—that instead of seeing my child suffering, I would never see him again. Because I knew that once I came back to Honduras, the child would of course be taken away from me or something would happen to him. They could take him or take my life." On June 3, she decided to kill herself. "I had the idea of bleeding out. I felt it was my last day in the center without accomplishing anything after all the suffering."
"I didn't see them again from that moment," she said of the fellow families once she was taken out of the room. She was taken to a room in the medical ward, where she said had a ten-minute session with a psychologist over a computer screen. On June 4, ICE released a press statement that said an adult detainee "had a surface-level abrasion" on her wrist and "the help of specialized mental health care providers was appropriate." The agency was "closely monitoring the situation and [continuing] to investigate the circumstances."
As Lilian was in isolation and pro-bono attorneys were trying to prevent her deportation, tension was mounting inside Karnes. More than a dozen women interviewed for this article claim that the telephones—from which mothers would frequently call attorneys and family members—stopped working late in the day on June 7. "Starting at 4 in the afternoon, there weren't outgoing calls from a single phone. We tried all the phones," Edi, one of the four mothers deported from Karnes on June 9, said. The former GEO employee who reported the mold heard that the outage was intentional. Mothers allege that the phones were not working until 8 the next morning. In an e-mail, an ICE spokesperson said that residents made calls during that timeframe and that the outage was "due to a malfunction beyond [its] control" and "had no bearing on removals or attorney access."
Around sunrise on June 8, three Honduran mothers were ordered to go with their children to the doctor. They resisted—medical during off hours was code for deportation. Lilian was also woken up. "Once I saw all migration officers surrounding us, I wondered 'Why? Are they setting me free?'" Then she saw Emma and Edi—women she'd been detained alongside for most of her stay—and their children. "I thought they were taking us to the airport, but they took us to the motel," Lilian told me. "I only saw a sign with an 'M' and an 'O' and it said, 'Motel' with a big number '6.'"
Internal audits from Karnes show that two GEO vehicles left the facility at just past 7 on the morning June 8, for an "emergency medical run," with a Motel 6 in San Antonio written as the destination. Off the Interstate near Fort Sam Houston, the motel looks uncannily like Karnes: white walls, blue trim windows, two stories. According to the four mothers deported on June 9, they were taken to rooms on the second story and the blinds were drawn nearly shut and ICE officials stood guard outside.
Regarding the motel, an ICE spokesperson said in an e-mail: "It is not unusual for ICE to move residents to an alternate location prior to removal or transfer if it is determined necessary due to safety or security reasons." The agency claims that "telephonic access to attorneys was facilitated" while the families were held off-site. The mothers allege that not only did no such facilitation occur, but that it was thwarted. "In ICE's hands, we couldn't do anything," Emma, the mother who found Lilian's suicide note, said. "I told them, 'I need to talk to my lawyers.' They didn't let us."
While the families were offsite, pro-bono attorneys continued to try to see Lilian and stop the deportation, but it was too late. In the early morning of June 9, the families say they were transported from the motel to a nearby airport, where they waited for six other families, at least four of whom came from Dilley. With all ten mothers and 12 children on board, they flew south to Soto Cano. Later that morning, the Honduran First Lady García de Hernández tweeted: "In the flight that arrives today with deported family units come ten mothers with their minor children, seven of them boys and five girls. #Migrants." Three hours later, García de Hernández tweeted a photo showing her talking to the mothers on a bus at the air force base; Lilian is holding Cristhian in her lap in the background. The tweet reads, "I will assure our deported compatriots that the Government will help them and incorporate them into social programs #Honduras."
Upon repatriation, Honduran officials gave Lilian and the other families about $40 for food and transport. On our next call, the line was shaky. She told me that she hadn't received any further support or protection. "I am afraid that my kid will die in [Javier's] hands, or that he will kill me," she said. "I am afraid he will kill me because killings like this happen all the time here in Honduras. There is no justice here. I don't know what to do."
Bryan Johnson, one of the lawyers who attempted to stop her deportation, developed an unyielding interest in Lilian's case, working around the clock from New York to reopen it on the basis of ineffective counsel. (Her lawyer from Karnes has not responded to several e-mails and phone calls.) Since family detention restarted in 2014, two families had been brought back to the United States after being deported. Johnson wanted to make Lilian and Cristhian the third. In the meantime, he was determined to get her out of Honduras. He paid for their passports and plane tickets so that they could fly to Spain in October of 2015. She had family in Barcelona, and she would go there on a tourist visa while Johnson sent her money and worked on her case. Before she left, Lilian implored me to talk to the other women. "We can testify for each other," she said. This was the third time she had fled Honduras in a year and a half.
Through word of mouth among detained and released mothers, I found and interviewed, in person in Honduras or over the phone, six of the other families on Lilian's flight. One mother who had been detained in Dilley fled north the same day she was deported. The others with whom I spoke are in hiding or on the run inside the country, laying low in friends' and relatives' houses, going from place to place. They haven't received any support or protection from the Honduran government after their deportation. In an interview in San Antonio this May, García de Hernández told me that "the obligation of the state is to protect its citizens." She said she didn't know why the families hadn't received any of the help she had promised them.
"In here I'm like I was in Karnes. Locked. I can't go out. I'm not safe," Emma, the mother who found Lilian's suicide note, told me. If she didn't go back to her former partner and join his gang, she said she was told, "they'd chop my children, to see how they were going to die." Upon deportation she found work as a nanny in a part of Honduras she hadn't lived in before. She doesn't leave her employer's house. "I get depressed, because I can't be out in the streets in peace." Edi moves around with her three sons, the youngest of whom was still breastfeeding throughout his five months inside Karnes. Recalling detention, she said, "I still can't recover from the shock. My children never smiled while they were there. The face they have now is different than before." In Honduras, she cannot return to where she lived before. "Not even in dreams. They would kill me," she said, referring to the gang who targeted her family. She compared her old neighborhood to Iraq and said that she identified with the refugees fleeing the Middle East. "Because they are doing it for their families." I asked her if there was anywhere she could turn for help. "Here in Honduras there is nowhere, just God."
* * *
In July of 2015, Ninth Circuit Judge Dolly Gee in a scathing ruling ordered the swift release of all children in immigration detention, along with their accompanying parent, unless they are a significant flight risk, a national security threat, or a danger to the community. She called the deterrence rationale "distinctly lacking in scientific rigor," criticized the "widespread and deplorable conditions" of the hieleras, and said that immigrant minors in federal custody must be housed in nonsecure facilities licensed for child care.
Advocates were hopeful. The American Immigration Lawyers Association said the ruling "should signal the end of the mass incarceration of children and mothers seeking asylum in the U.S." A month later, Gee issued an order to put her ruling into effect, but she gave the Obama administration a 20-day grace period to release children under "extenuating circumstances." In September of 2015, the government appealed, citing significantly shorter stays of families inside the facilities. In response to Gee's order, the Texas Department of Family and Protective Services proposed a new rule that would allow family immigration detention centers to be licensed as child-care facilities.
This past June 23, nearly two years to the day after Obama's 2014 announcement in the Rose Garden, the Supreme Court, in a 4-4 deadlock, let stand a lower-court decision blocking Obama's executive action on immigration reform. Obama called the decision "heartbreaking" and "frustrating," and he reminded the country that "immigration is not something to fear" and that "we're going to have to decide whether we're a people who accept the cruelty of ripping children from their parents' arms—or whether we actually value families, and keep them together for the sake of all of our communities," repeating almost verbatim what he'd said in 2014.
In July, a Ninth Circuit panel affirmed in part and reversed in part Gee's ruling. Children in family detention could be released to shelters and guardians in the interior, but the government could still detain their parents—and their mothers could still be deported. According to ICE, as of late November there were 2,185 women and children held in Dilley and Karnes, and 86 in the Leesport facility. Homeland Security cites that the average length of stay at a family detention center is 20 days; however, in Pennsylvania, families originally held at the Texas centers and later transferred to the center in Leesport, Pennsylvania, have been detained for as long as 15 months.
In early December, the administration's family detention policy was dealt another blow when a state district judge in Austin found that the rule adopted by Texas to license the centers as child-care facilities was invalid. Within days, more than 400 women and children were taken out of Dilley and Karnes on white buses and dropped off in San Antonio. In a statement sent by e-mail, ICE said the releases were "scheduled as part of normal operations and not in response to the court ruling," and that detention operations "continue without interruption at this time." Texas appealed the ruling.
The crisis in the Northern Triangle isn't subsiding, and the numbers of asylum-seekers crossing the Texas border is surpassing even 2014 levels. In the 2016 fiscal year, 77,674 mothers and children were apprehended at the US-Mexico border—a 13 percent increase from two years ago, and 95 percent more than last year. It will likely be the first situation to force the Trump administration to determine what it will do to further secure the southern border and how it will treat refugees. In early December at the Greyhound bus station in McAllen, Texas, a group of young mothers who had just been released from Border Patrol custody asked me when Trump would officially become president. "Is he going to do the deportations?" Jennifer, an 18-year-old mother seeking asylum from gang violence in El Salvador, asked quietly as she held her sleeping 4-month-old daughter, Emily, close to her chest.
* * *
I met Lilian in Spain last November. While waiting for her case to be reopened, she was living with a cousin in a modest neighborhood near the outskirts of Barcelona, still supported by her attorney in New York. After church on a Sunday morning, the three of us walked to the sea and back. Lilian talked to me about how it was the first time in her life she was free. That month, the Board of Immigration Appeals granted a reopening of Lilian and Cristhian's cases on the basis of ineffective counsel; they have the right to be reheard before an immigration judge. It is possible that they will have to be re-detained at Karnes to do so. Holding the string of an orange airplane-shaped balloon, Cristhian was giggling and running around with other boys and girls near a fountain. The sun was beaming on Lilian's face and she lifted her hand to her brow, warding off the light and gazing intently at her son, the airplane whirling above him. She murmured, smiling, "El niño."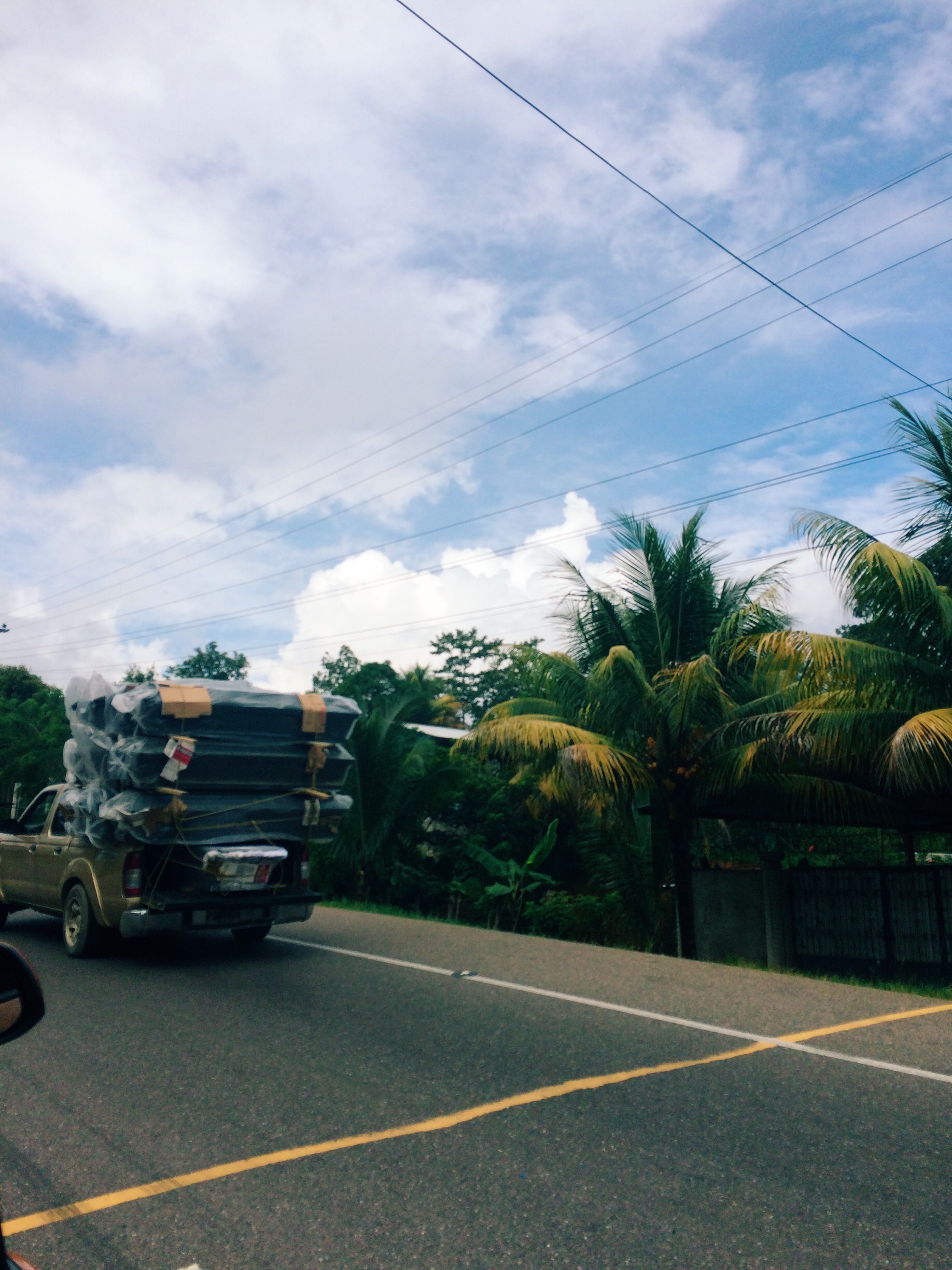 In this project, journalist Emily Gogolak documents the stories of women and children deported from...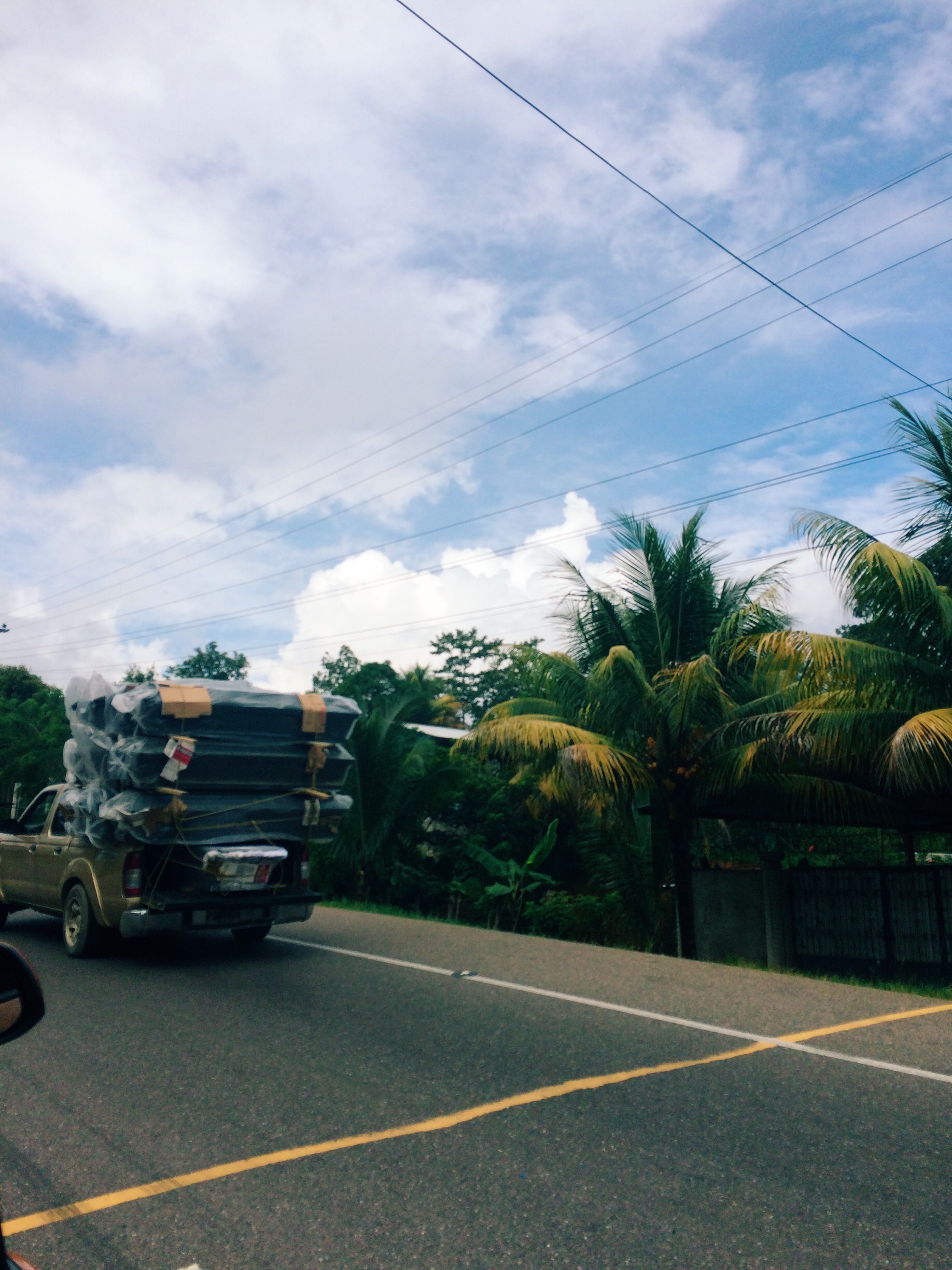 In this project, journalist Emily Gogolak documents the stories of women and children deported from...
RELATED ISSUES

Women

Issue
Migration and Refugees
Migration and Refugees