Vaccination coverage in Venezuela has been insufficient, according to WHO standards, for over a decade. We analyzed the municipal coverage data published by PAHO and found that the issue of vaccination coverage is marked by deep internal inequality. We found that 74% of the 335 municipalities had a coverage below 80% for diphtheria, tetanus, and pertussis (DTP) in 2021. One-fourth of the municipalities have coverage below 50%, and in 16 municipalities, coverage is below 20%.
Trujillo is one of the most affected states: Seventeen out of its 20 municipalities have coverage below 50% for the third dose of the DTP vaccine, and those same municipalities have coverage below 50% for the first dose of DTP, the two doses for measles, and the third dose for polio. In Zulia, 16 out of its 21 municipalities have less than 50% coverage for the third dose of DTP, and in Delta Amacuro, three out of its four municipalities are in the same situation.
There are differences in the continuity of vaccination schedules. The 10 municipalities with the highest dropout rate between the first and third doses of the DTP vaccine, among those with critical coverage, are located in the states of Zulia, Anzoátegui, Monagas, Bolívar, and Delta Amacuro.
---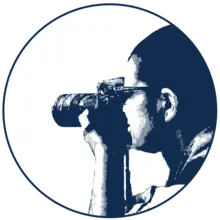 As a nonprofit journalism organization, we depend on your support to fund more than 170 reporting projects every year on critical global and local issues. Donate any amount today to become a Pulitzer Center Champion and receive exclusive benefits!
---
Using multidimensional poverty data processed by Anova Policy Research, we found a correlation between low coverage and poverty: Municipalities with higher multidimensional poverty have lower average coverage compared with municipalities with less poverty.
There is an increasing number of districts with deficient coverage, a trend that is also observed in measles and polio immunizations, the main diseases at risk of resurgence in Venezuela and the Americas.
If the current trend continues, inequality will continue to worsen: Low vaccination coverage will become the norm for everyone.
---
Mapa de riesgo: las brechas vacunales de Venezuela
Las coberturas vacunales en Venezuela han sido insuficientes, según los estándares de la OMS, desde hace más de una década. Analizamos los datos de coberturas municipales publicados por la OPS y encontramos que el problema de las coberturas vacunales está marcado por una profunda desigualdad interna. Encontramos que 74% de los 335 municipios tuvieron en 2021 una cobertura contra difteria, tétanos y tos ferina (DTP) por debajo de 80%. La cuarta parte de los municipios tienen coberturas por debajo de 50% y en 16 municipios hay coberturas inferiores a 20%.
Trujillo es uno de los estados más afectados: 17 de sus 20 municipios tienen coberturas inferiores al 50% en la tercera dosis de la vacuna DTP, y esos mismos municipios tienen coberturas inferiores a 50% en la primera dosis contra DTP, las dos dosis contra sarampión y la tercera dosis contra poliomielitis. En Zulia, 16 de sus 21 municipios tienen menos de 50% de cobertura en la tercera dosis DTP; y en Delta Amacuro 3 de sus 4 municipios están en la misma situación.
Hay diferencias en la continuidad de los esquemas. Los diez municipios con mayor tasa de abandono entre la tercera y la primera dosis de la vacuna DTP, entre aquellos que tienen coberturas críticas, se encuentran en los estados Zulia, Anzoátegui, Monagas, Bolívar y Delta Amacuro. 
Usando datos de pobreza multidimensional procesados por Anova Policy Research, encontramos una correlación entre bajas coberturas y pobreza: los municipios con mayor pobreza multidimensional tienen coberturas promedio inferiores a los municipios con menos pobreza. 
Cada vez son más los distritos con coberturas deficientes, una tendencia que se repite en las inmunizaciones contra sarampión y polio, las principales enfermedades con riesgo de resurgimiento en Venezuela y la región.
Si sigue la tendencia actual, se irá cerrando la desigualdad hacia abajo: las bajas coberturas vacunales serán la norma para todos.
---
---
RELATED ISSUES
RELATED INITIATIVES