This story was originally published in Spanish. To read the original report in full, click here.
---
Equitable access to COVID-19 vaccines was one of the principles recommended by the World Health Organization for distributing immunizations during the pandemic, the most important global health emergency in recent years. To explore the response of Venezuelan authorities, Prodavinci analyzed the list of COVID-19 vaccination centers from the Venezuelan Ministry of Health and the private pharmacy chains incorporated into the process.
We found that only 436 out of the country's 1140 districts had vaccination centers assigned. These districts cover 25.19% of the territory. One third of the population lives in the 704 districts without centers, while 839,733 people did not have vaccination centers in their district or municipality, making access difficult and requiring longer trips to receive vaccines.
---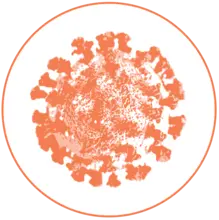 As a nonprofit journalism organization, we depend on your support to fund journalism addressing the COVID-19 pandemic. Donate any amount today to become a Pulitzer Center Champion and receive exclusive benefits!
---
Amazonas, Vargas, and Trujillo were the three states with the most population residing in districts without centers. Despite being the fifth most populous state in the country and having Venezuela's main port, 61% of Vargas' population lives in districts without centers. On the other hand, in Cojedes, Lara, and Guárico, 9 out of 10 people live in districts with vaccination centers.
In Bolívar and Amazonas, the districts with vaccination centers cover 3% and 1% of the territory, respectively. In the latter entity, which has rural areas and indigenous communities, there were only three vaccination centers, all in the same municipality and district that concentrates one-quarter of the state's population; 77% of its inhabitants had to travel to obtain vaccines.
The unequal distribution also affected districts particularly vulnerable to COVID-19. Anova Policy Research calculated for Prodavinci how unequal the distribution was: The state assigned 43% more centers per vulnerable inhabitant to the 30 richest municipalities in the country, compared to the 30 poorest, taking into account the multidimensional poverty measurement of the Venezuelan Household Sample Survey (IMHV), to which Anova has access.
Two years into the process, Venezuela has not yet disclosed a public plan for the COVID-19 vaccination, evaluations of its effectiveness or accountability for the vaccines, nor updates or plans for vaccine procurement in the future. It is also not known how many people completed the vaccination process with booster shots. Without these indicators, the protection of the population and the future of vaccination in the country are uncertain, especially now that the risks and consequences of long COVID are better understood.
Click the blue "Open" button to view the original report, written in Spanish and published by Prodavinci.
RELATED ISSUES
RELATED INITIATIVES