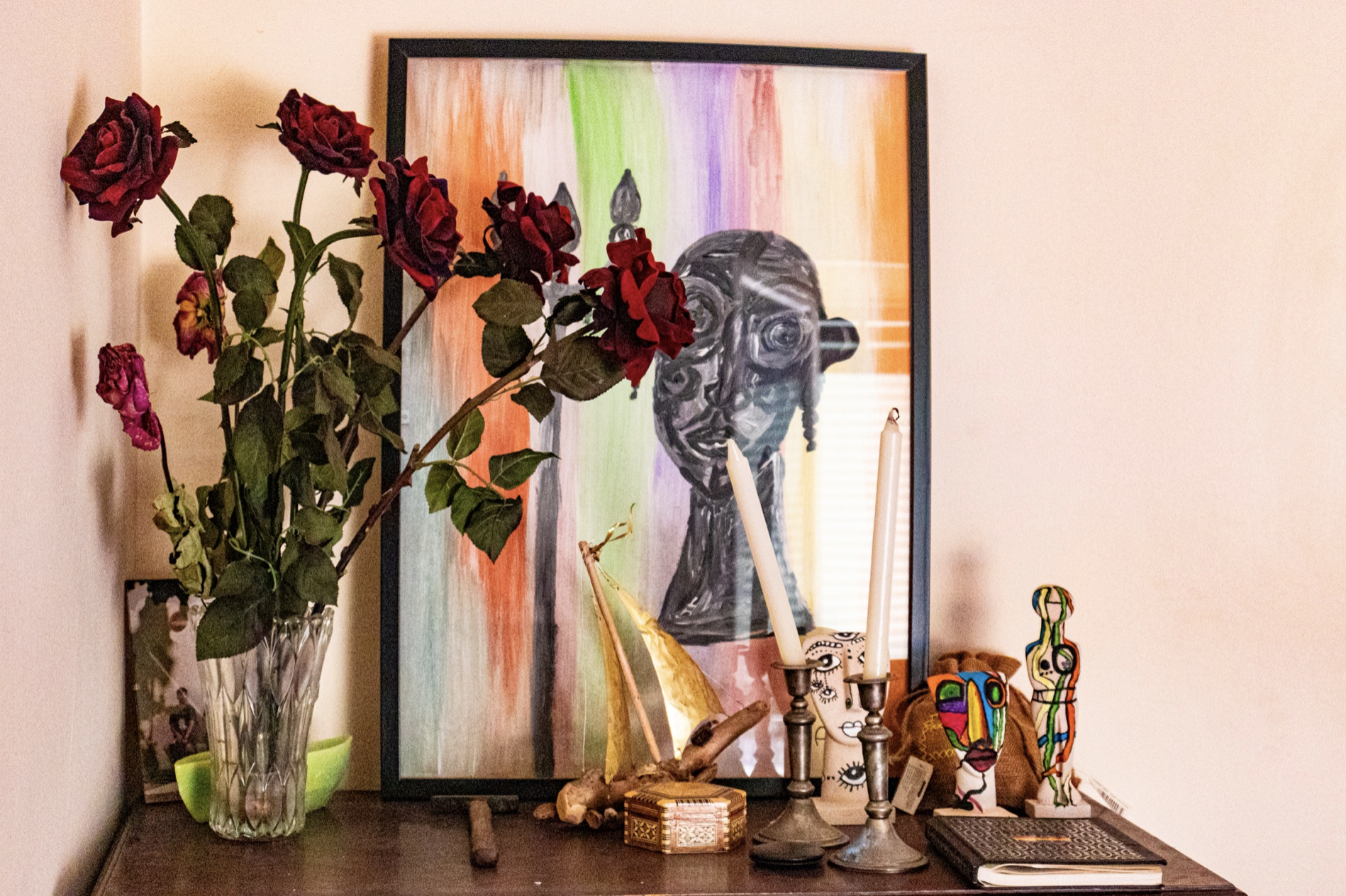 On a sweltering summer afternoon in Athens, Greece, temperatures are rising. The proof is in the numbers: 33ºC/91ºF, thermometers show. I find myself seated in the small, dim-lit living room of a second-floor apartment located in Kypseli— a traditional but decaying neighborhood—with a small plastic fan at full speed blasting right at me. It helps, but barely. Out of habit, I fan my shirt while waiting for my host, Atish. 
Atish is an Iranian artist and queer refugee who agreed to be portrayed in a story I am writing on LGBTQ refugees in Greece. It is June 26, 2022, and I have been in Athens for two weeks reporting on my Pulitzer Center-supported project, Offtrack: The Long Road to a Second Chance for LGBTQ Refugees in Greece. Since my arrival, I have met and spoken with several refugees and humanitarian aid workers, learning about the current status of the asylum-seeking process in Greece. 
In the apartment, Atish asks me about women's and transgender rights in the United States. I want to say that life is never easy for women anywhere in the world. I want to explain that, just two days ago, the United States Supreme Court overturned the federal constitutional right to an abortion. The legal right to make decisions over one's own body that women held for nearly half a century no longer exists. I feel I should sound the alarm that the fight never seems to end. 
I look around the room. The cat sleeps on the sofa beside me, clearly approving of the flimsy frantic fan. Atish's paintings and family photographs hang on the walls. Fading crimson roses and artistic mementos sit in a corner.
I withhold my remarks. Instead, I tell Atish there is still a lot of work to be done, and that women and the LGBTQ community in America must never take for granted any of the rights earned after decades of activism and political battles. I remind Atish that the U.S. is a land of the promise of freedom and equality, a promise yet to be fulfilled.
Editor's note July 29, 2022: An earlier version of this Field Note identified Atish as transgender. However, throughout the summer of 2022, Atish's gender identity was still evolving. They now identify themselves as queer, not transgender.
RELATED ISSUES

LGBTQIA Rights

Issue
Migration and Refugees
Migration and Refugees

Women