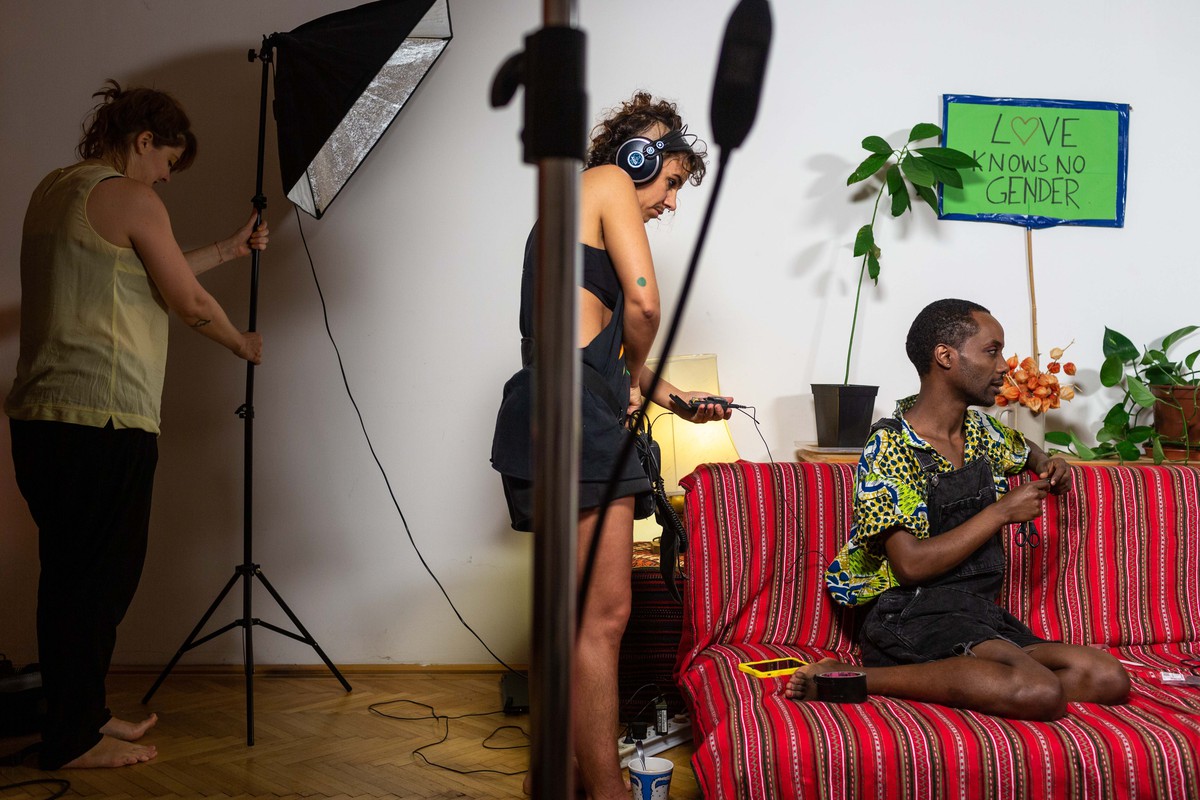 How did this project come about?
Gayropa is somehow the natural progression of my previous work, called Kütmaan, which focused on queer migration and sexual minorities claiming asylum on grounds of their identities, mostly in and around the Middle East region and Turkey.
With the generous support of the Pulitzer Center I was able to realize this project, and it's been in the pipeline for a couple of years now. I just didn't have the financial means to begin shooting it.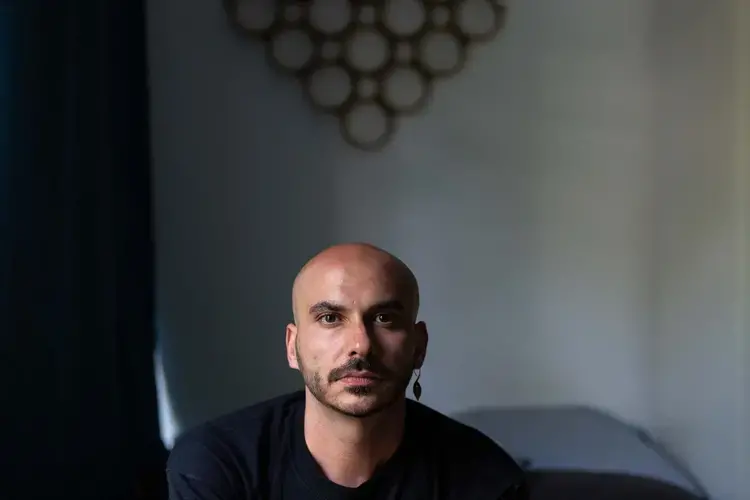 For Gayropa, I very much wanted to expand the focus and participants to truly reflect the nature of LGBTI migration to the continent, which includes people from all regions of the world. So far I've documented the stories of people from 13 countries, living in seven across continental Europe. I'm very keen and eager to include more [people] over 2020.
How has covering LGBTQ issues in the Middle East changed in the past five years since the refugee crisis began?
Covering LGBTQ issues in the Middle East was a mixed bag over the past decade. I began my Kütmaan project in Damascus, Syria, in 2010, and the Iraqi gay men whose stories I highlighted there were dealing with a multitude of psychological and legal issues, mostly the precarity of their daily lives and being in a country where homosexuality was illegal.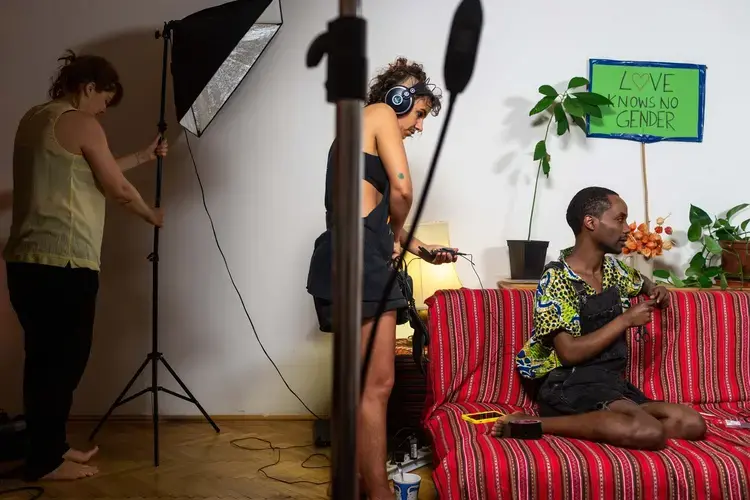 Since 2015, when migration flows peaked en route to Europe, I've seen a more savvy LGBTQ population in the Middle East, mostly thanks to the internet, social media, and the increased information and resources available. Of course, for many LGBTQ people living across the Middle East region, their lives and the societal situations have remained the same, or got increasingly dangerous with the rise of extremist groups in the Levant region and more restrictive and religious governments taking power in several countries. As always, I think that poverty plays a large role in how freely and openly an LGBTQ person's life can be in the Middle East and North Africa. Money can buy privacy, which means potentially fewer problems than those who have to live with family, etc.
What was the hardest image to take?
Of the recent Gayropa work, I'd say that the most reflective image for me personally was a quiet one, one of Hamoudi's tattoo of a key to his former home in Syria, prominently on his forearm. This image wasn't necessarily hard for me to take, but it had special significance to both Hamoudi and myself, as it was the reason we first met in southern Turkey around 2013. I was shooting my Syrian Nakba series, and Hamoudi was introduced to me as one of the willing participants. He later told me he found it quite a reflective experience, and decided to get the tattoo of his key on his arm once he was living in Berlin.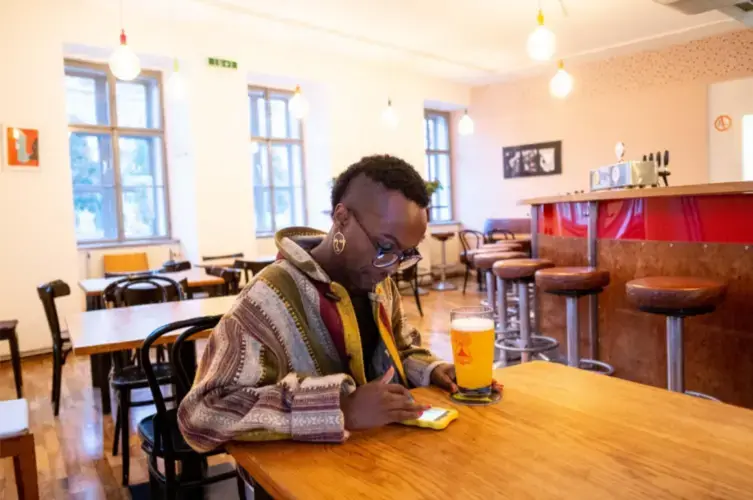 What are some challenges that you faced in this work?
A challenge I've always faced with this project, from 2010 to now, has been gaining the trust and connection of people involved. From the get-go it was clear that working on this project with a camera was going to be difficult, which is perhaps why there was next to no visual coverage of the issue when I began.
People were very open and willing to talk and explain their situations, but the camera always brings another level of apprehension, mostly due to very real and very valid security and safety issues. After long discussions, then and now, about the role of the camera, the access needed to document reality, and what will happen with the images, myself and the individual agree on a set of rules and progress.
What do you hope the viewer will get out of these images?
I hope the viewer realizes amid all the current political sensation and social hype surrounding both LGBTQ issues and migration that these are just a few of the many people who've relocated because they want to have a freer, better life. I also hope the photos humanize the diverse faces and personal situations behind everyone's journey, and [that the viewers] ask themselves what they would do if they were in a similar situation.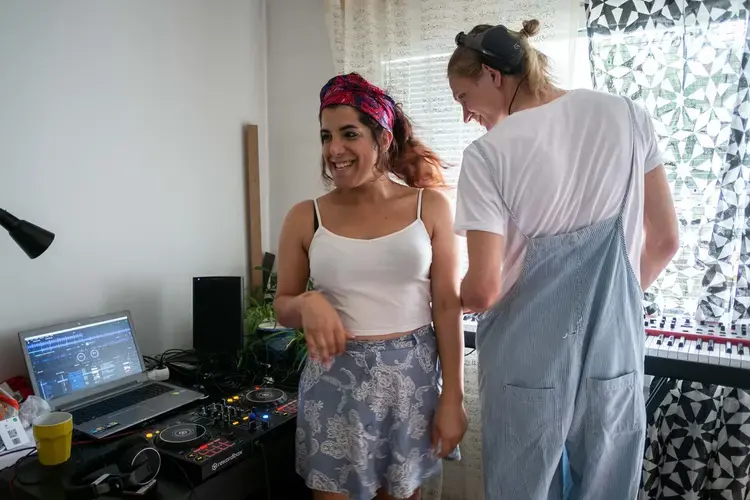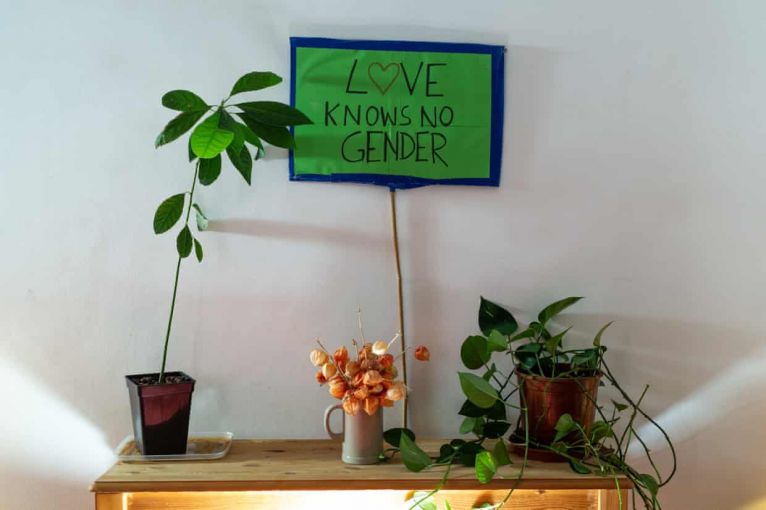 Gayropa is a photo-led project about the lives of LGBTI+ asylum seekers and refugees around Europe...
RELATED ISSUES

Issue
Migration and Refugees
Migration and Refugees

LGBTQIA Rights