The sun is setting on the port of Lipsi, as scattered small wooden fishing boats sway from side to side. The water is splashing against the pier as large commercial tourist boats pull into the dock. Local tavernas are setting up for dinner with fresh octopus drying on a line close to a charcoal grill, releasing puffs of smoke. 
Fewer traditional Greek fishing boats, or kaikia, line the dock than ever before, as the majority of fishermen are returning with up to 34 percent less catch than the previous 50 years. Overfishing, pollution, and climate change have shifted the waters while local fishermen compete with large-scale fishing trawlers that scrape the bottom of the seafloor, destroying its natural resources and biodiversity in its wake.
The island of Lipsi and neighboring islands like Fourni are home to a small but robust community of fishermen working in tandem with one of the few aquatic conservation centers in southeastern Aegean Greece, The Archipelagos Institute of Marine Conservation. Together, they combat overfishing, provide for their community through sustainable fishing practices, and use citizen science to save their most valuable resource—protected deep-sea areas.
"The trawlers employ so many less people, and have less boats—but their catch is multiplied compared to the catch of small scale local fisheries," said Konstantis Alexopoulos, a conservation scientist at Archipelagos based in Plymouth, U.K., who spent the better half of 2020 creating maps with local fishermen to track the biodiversity of the Dodecanese and Northern Aegean. Originally from Greece, Alexopoulos understands the wealth of resources and information that comes from citizen science, or working with the local generations of fishermen.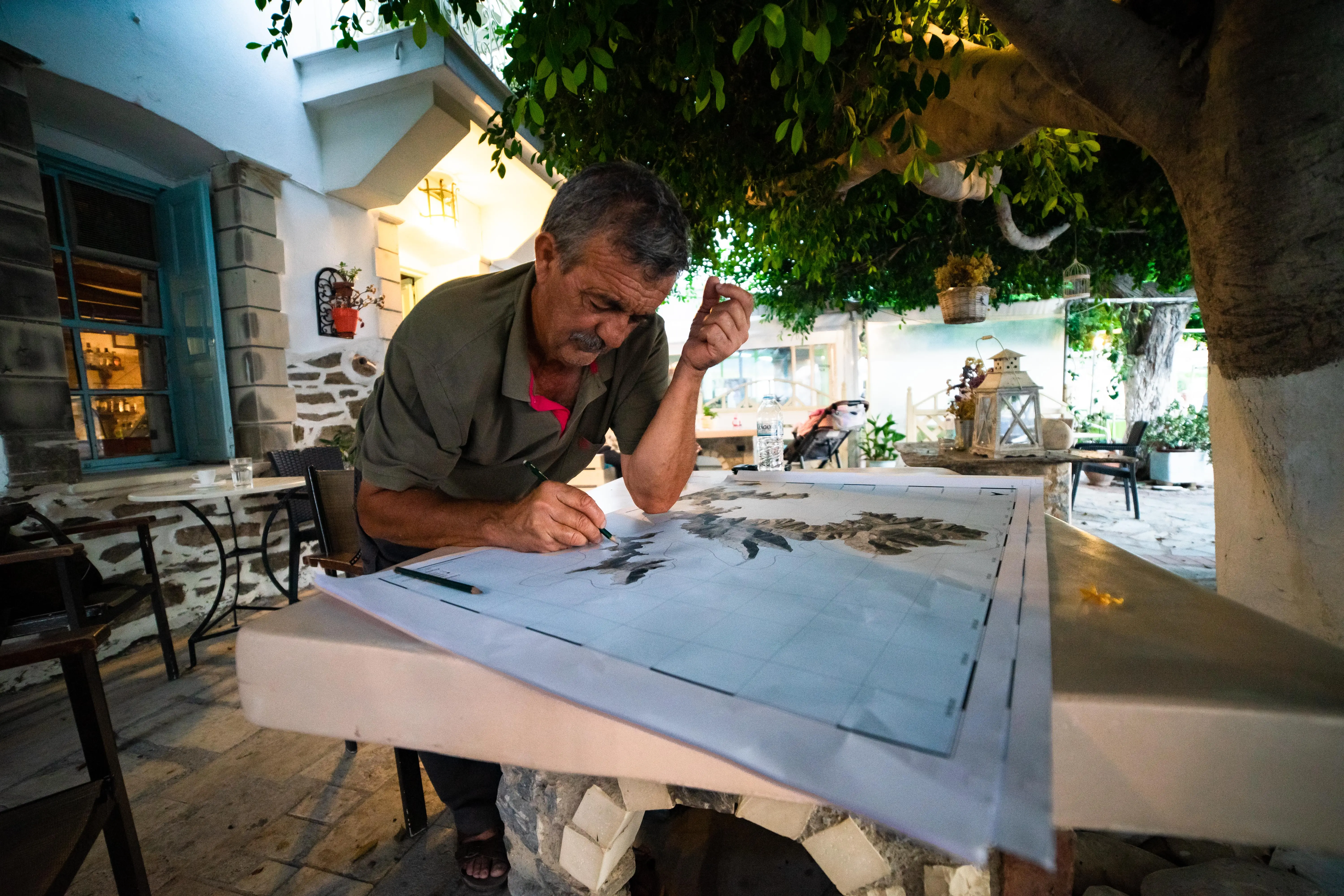 "You have a big printed map, and you sit down with a fisherman, give them a pencil or you hold the pencil and together you draw," Alexopoulos said. In this case, Alexopoulous focused on finding and mapping a type of seagrass endemic to the Mediterranean called Posidonia Oceanica that is in rapid decline. It's important to continue to map where Posidonia is found not only because it's a protected species, but also to keep track of their condition.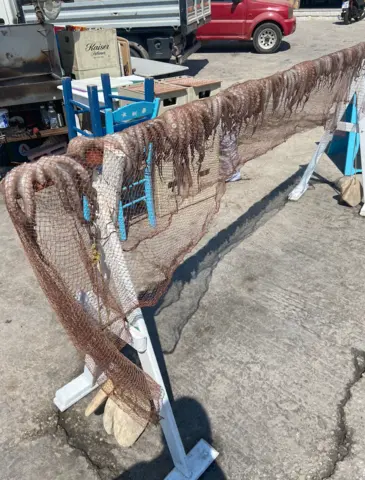 Once the drawing on the map is done, the researcher and fisherman check that they are on the same page. "After you finish a drawing, make sure that they have understood the distances correctly, because it's hard to write it down from memory. Most of the time they have the knowledge very clear in their head—but it's different to put it on paper," said Alexopoulous. 
Older generations of fishermen have passed down their expertise to younger fishermen who continue to cast their nets. "There are loads of fishermen that are so good and have so much knowledge, which is very useful for research," he said. 
When collecting data on where to find different fish, or seagrass protection to fight against coastal erosion for mapping purposes, there are some fishermen who "know exactly where and when to be—timing wise" to make a catch, Alexopoulous said. "He had to be at that time of the day within minutes, because that's when the fish would be hungry at that specific place." 
Alexopoulous added: "At another site they would be hungry at a different time, so he knew when to be present for that one within 15 minutes or so. It's crazy."
"I need this catch": Protecting the seas from destructive trawling
With extensive local ecological knowledge gathered from fishermen in the community, the team at Archipelagos is creating maps to illustrate the location of coralligenous reef habitats—for the first time in Greece. On board their research vessel the Aegean Explorer, they combine generational knowledge from artisanal fishermen with specialized equipment to track the distribution of coralligenous, biodiversity, and environmental conditions.
Scientists refer to coralligenous as one of the best kept secrets of the Aegean, where some exist as an ancient relic over 7,000 years old. This brightly colored deep-sea treasure can be found in areas even deeper than 250 meters below, which spans nearly the size of three football fields to the seafloor. Its glowing structure builds over time, resembling an underwater city that is home to over 1,800 species of coral, sponges, fish, and many other biodiverse marine organisms.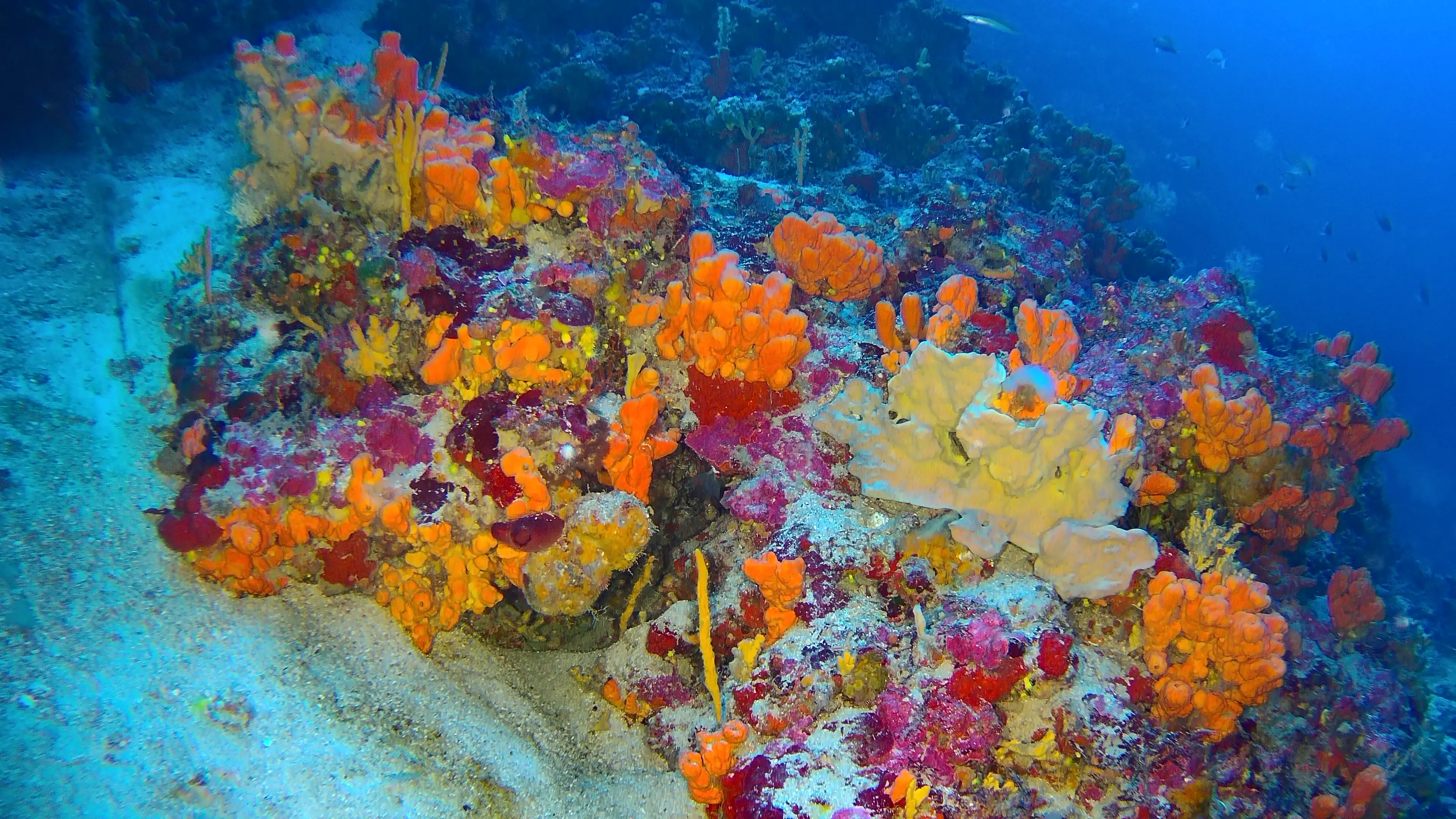 Although they have survived for thousands of years, this necessary lifeforce of the Aegean is in constant danger due to uncontrolled trawling activities. Archipelagos's goal is to map and enforce no trawling zones over these vulnerable habitats, which are technically defined as a protected species by Greece, the European Union, and the UN.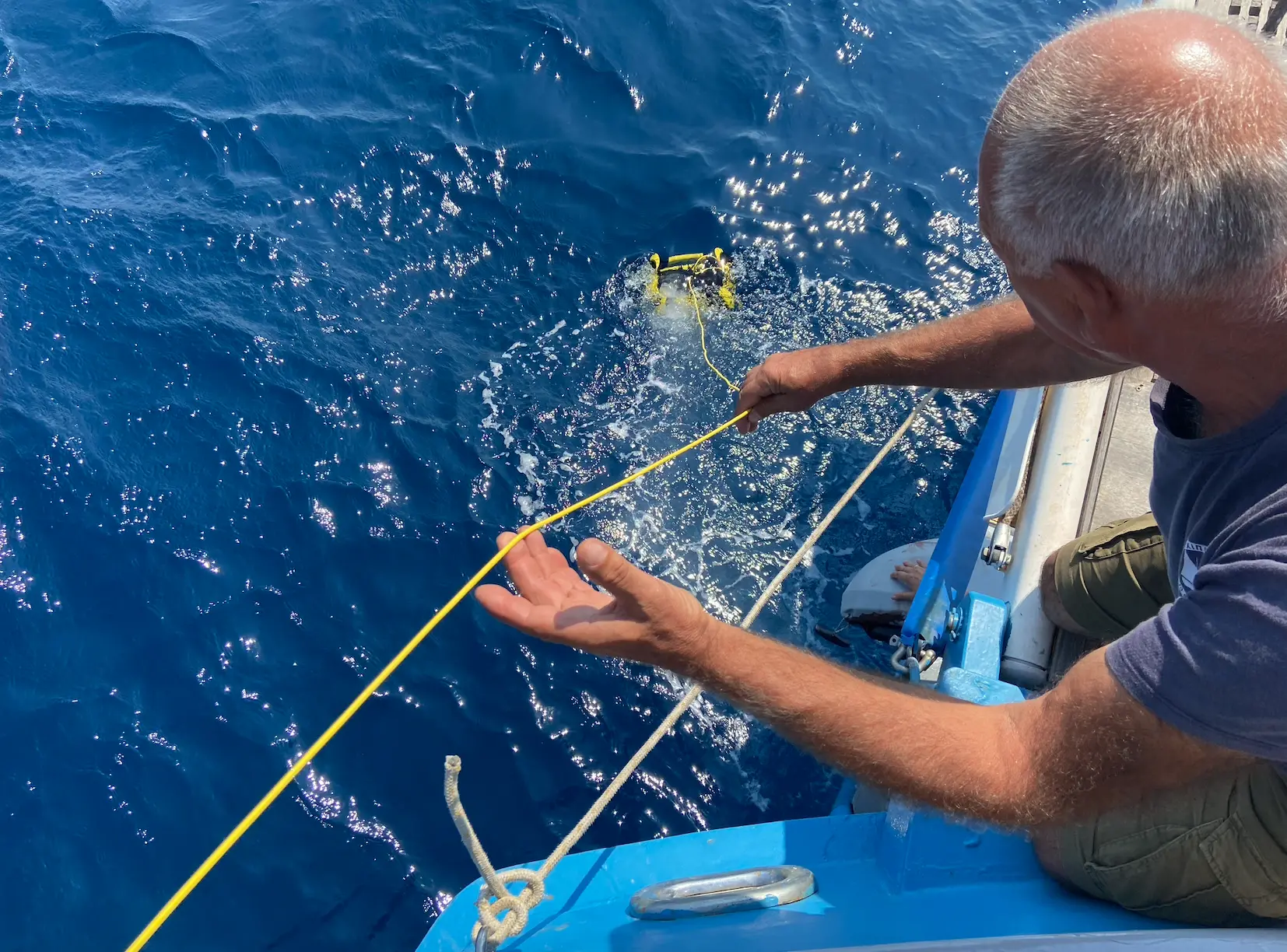 For 15 years, Archipelagos has monitored illegal trawling activities in areas where species should be protected. According to their team of scientists, it is common for illegal vessels to switch off their automatic identification systems that allow authorities to track where they are. In order to combat unauthorized fishing, the scientists call on the locals once again.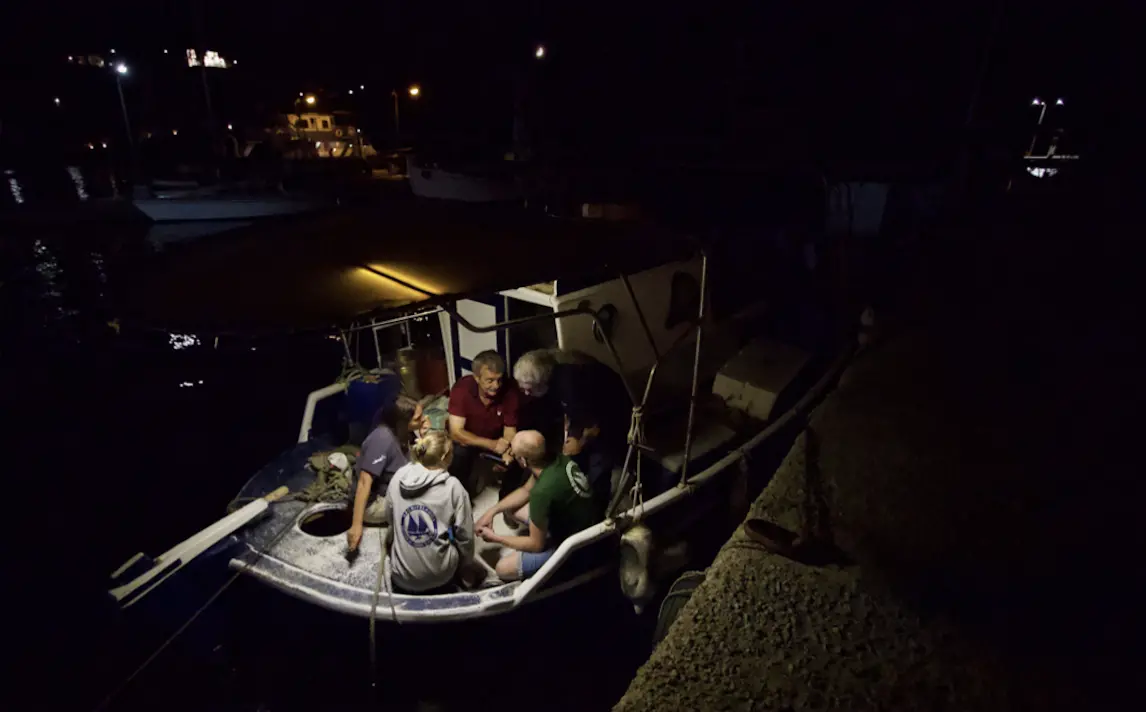 "Locals and especially shepherds—who spend their days at the highest points of the small islands—tell us when they spot illegal trawlers," said Anastasia Miliou, scientific director of the Archipelagos Institute. "From there, expert analysts use satellite monitoring to track the illegal fisheries and report them."
Miliou continued: "When else can you use the words 'satellites, fisheries, and shepherds' in the same sentence?"
"We have such a massive problem now with fisheries—around the world. It's not just the Mediterranean—but the Mediterranean is one of the worst places for unregulated fishing and for overexploitation of fishing," said Alice Malcolm-McKay, a marine ecology researcher at Archipelagos.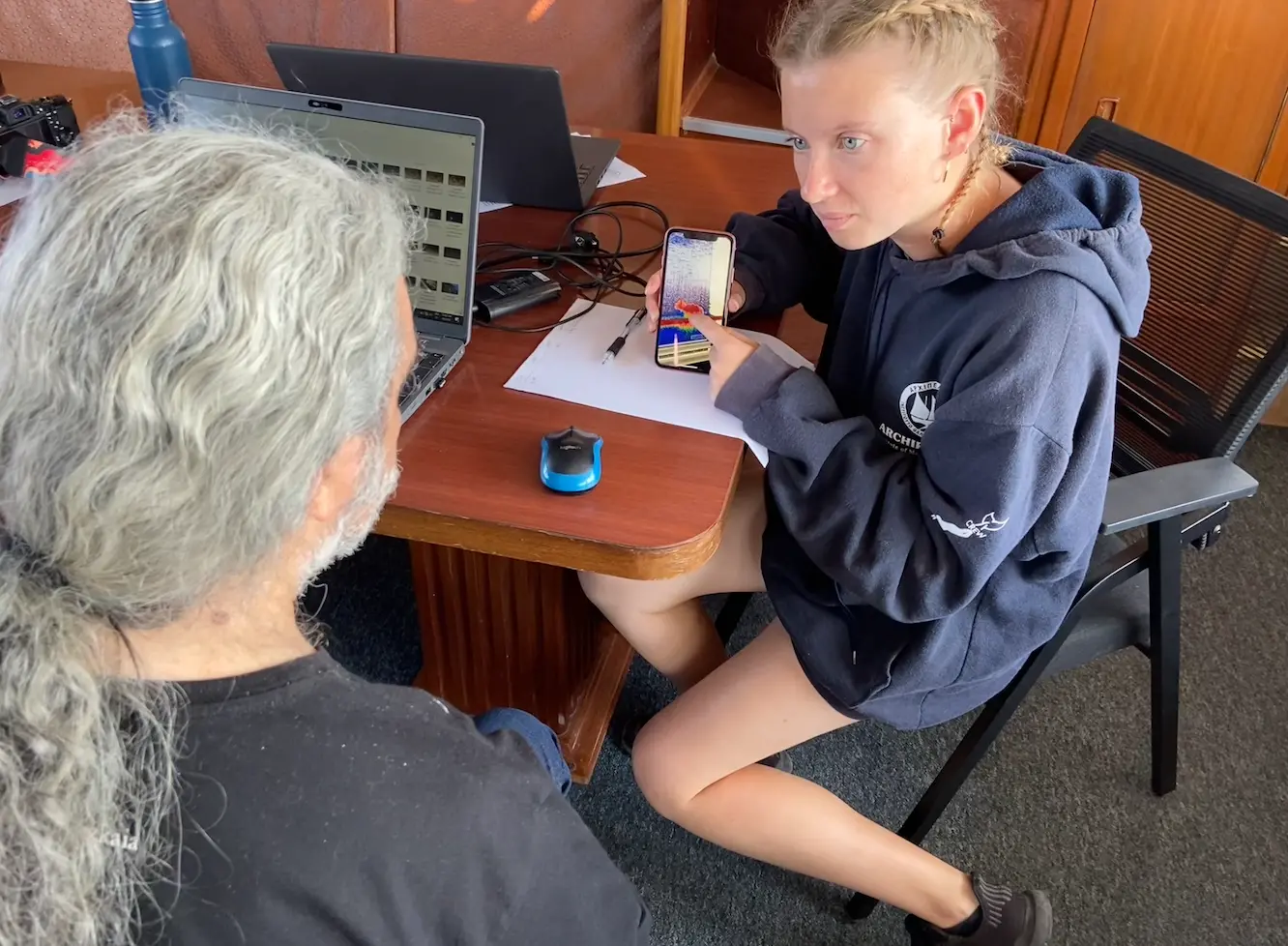 Overfishing and warming have reached new heights as the Mediterranean is one of the fastest warming ocean regions globally. Scientists since the 1970s have been monitoring the increase of total catches per year, but since 2000, there has been a sharp and steady decline.
Even though the local fishermen are struggling, Greece's fishing fleet remains the largest in terms of number of vessels according to a 2019 annual report from the Hellenic Republic Ministry of Rural Development and Food.
"That's the problem with large scale fisheries: They don't think about the long term. They only think—I need this catch," said Malcolm-McKay. 
Mediterranean fish have been declining at an "alarming rate" according to a study conducted by the Hellenic Center for Marine Research. Additional research shows "that projected climate change would have large consequences for marine biodiversity by the end of the 21st century under a business-as-usual scenario," detailed in a study that stresses what types of fish will survive or be displaced by destroyed habitats due to climate change and overfishing.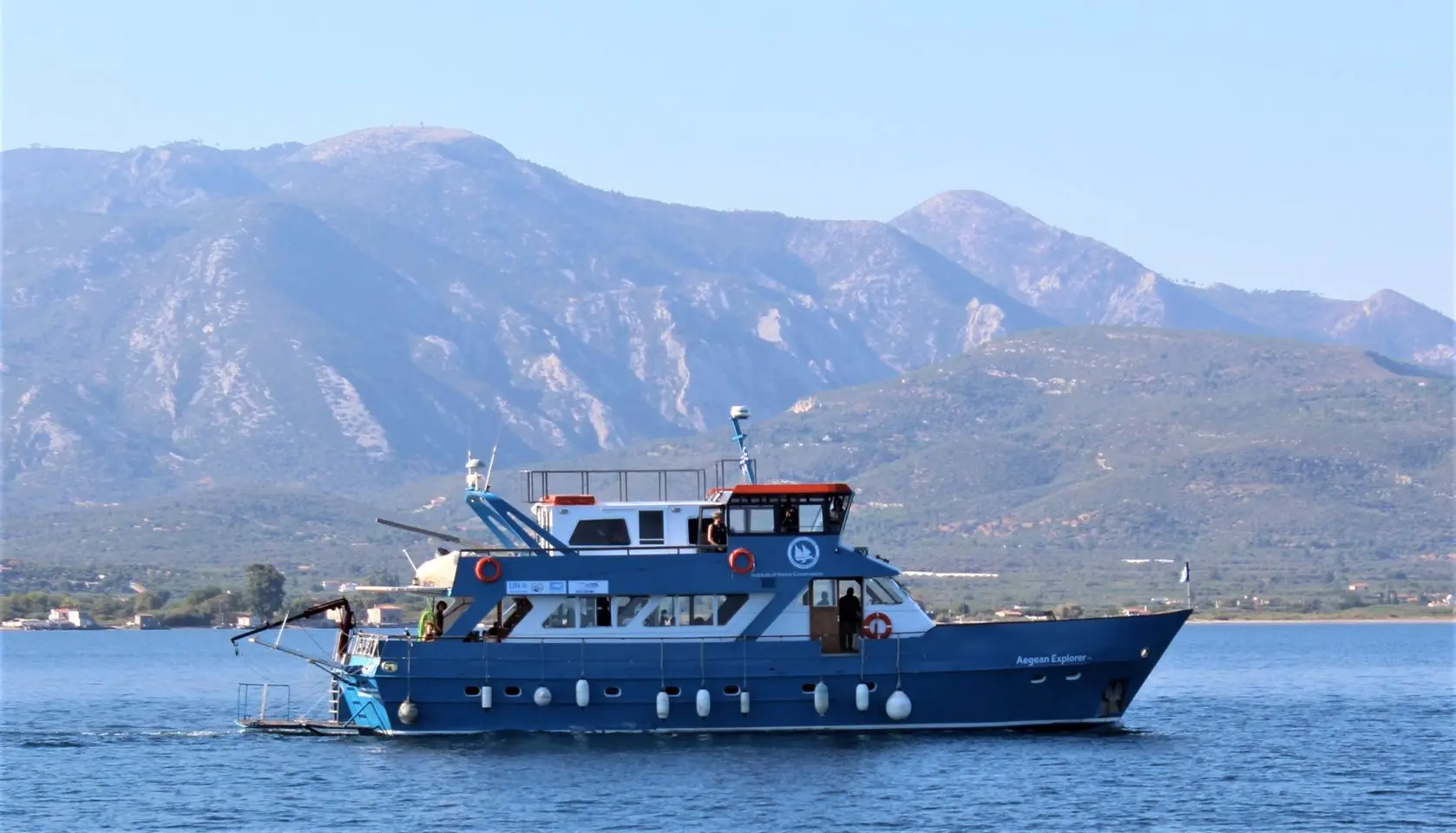 "Climate change is altering the specific conditions that are needed for the juvenile [fish] to grow and for recruitment to continue—which is basically destroying the entire system," added Malcolm-McKay.
The hope for sustainable fishing practices? Keeping catches local, small, and consuming what's brought home.
"In every country, the more traditional small-scale fishers are more sustainable because they only stay on their grounds, '' said Alexopoulos.
"And if fish on their grounds start to show a downward trend—they're going to be the first to realize," he added with a grin.  
When you target the wrong fish
In an effort to curb overfishing, the European Union asked fishermen in Greece to break their traditional wooden kaikia for a considerable amount of money. Since the EU directive in 1994, 13,000 boats have been destroyed—and along with them, centuries of tradition. In order to receive a few thousand euros, artisanal fishermen must turn in their licenses and give up their fishing boats. To be eligible for the greatest amount of money—you must witness the boat getting totally demolished. 
Although the practice of watching their traditional boat splinter and break in front of them is harsh, the subsidy is the only choice for some fishermen. As trawlers come from other areas and deplete the resources of coastal cities like Lipsi, their fishing ecosystem and fishermen's livelihood, with or without giving up their kaikia, can be destroyed. 
"If you have no food to bring back to your families or haven't had a good catch in years—you're definitely going to consider breaking your boat," said Alexopoulos regarding the new rule.  
But Malcom-McKay calls it a band-aid. "It's not going to make things any better. It's going to make things worse because it allows trawling to continue to happen," she said.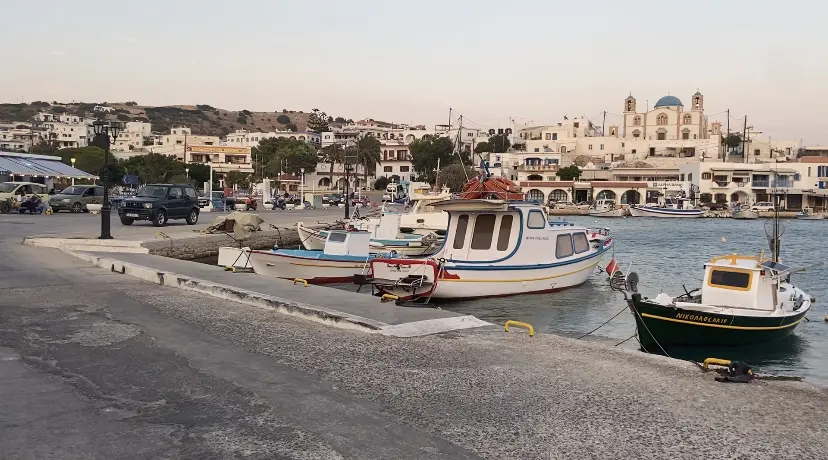 When you have a trawler, in comparison to the small fisherman's boat, things are very different. 
"If I'm a trawler that came from Piraeus, a port in Athens, and came to the Dodecanese, the Aegean sea, it's not my own place. It's not a place that I have any reason to respect, because it's not my land. It's not my water," Alexopoulos said. "One trawler will come here for a week, and it will catch as many tons of fish as all of the small-scale fishermen of Lipsi will fish in a year to get it—combined."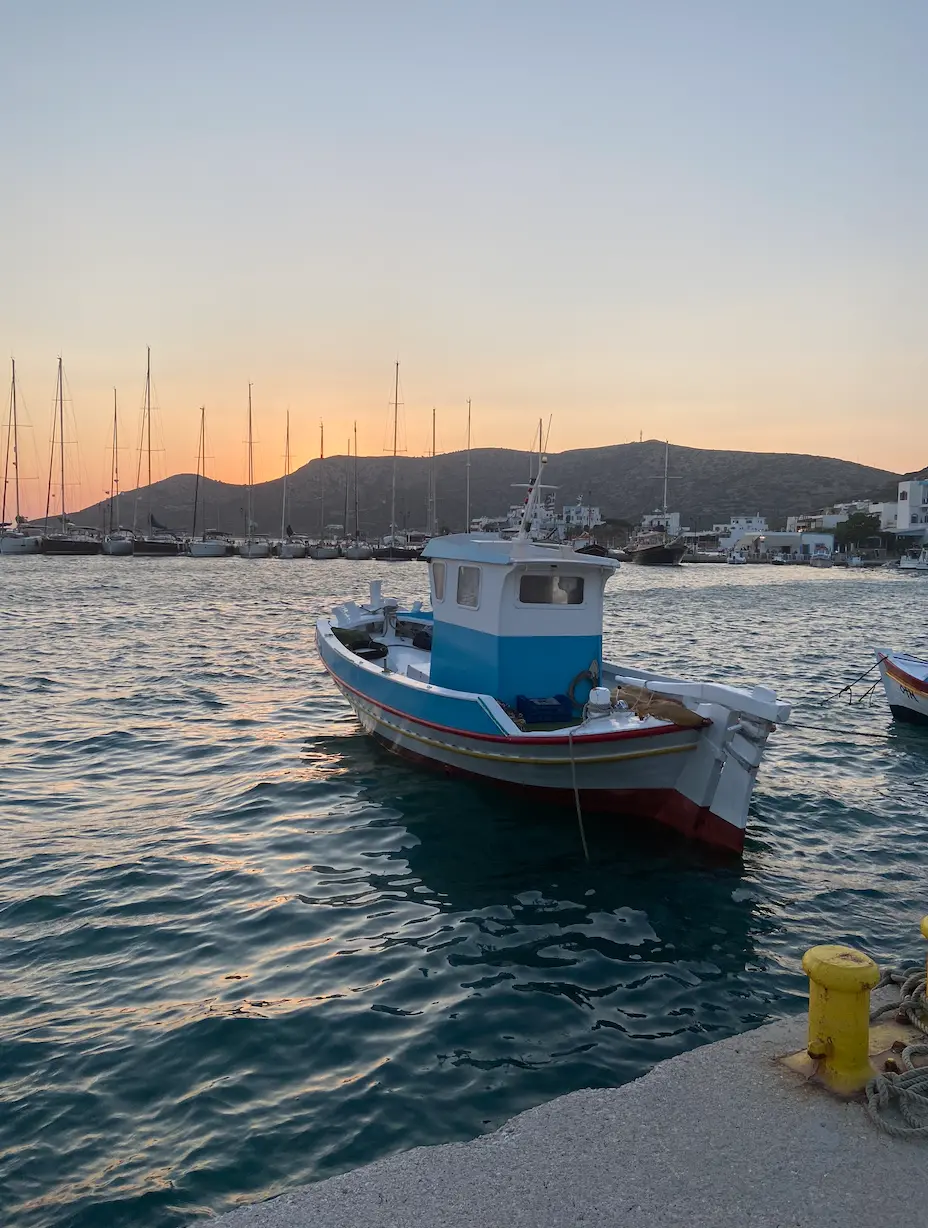 RELATED ISSUES