Project July 18, 2022
Offtrack: The Long Road to a Second Chance for LGBTQ Refugees in Greece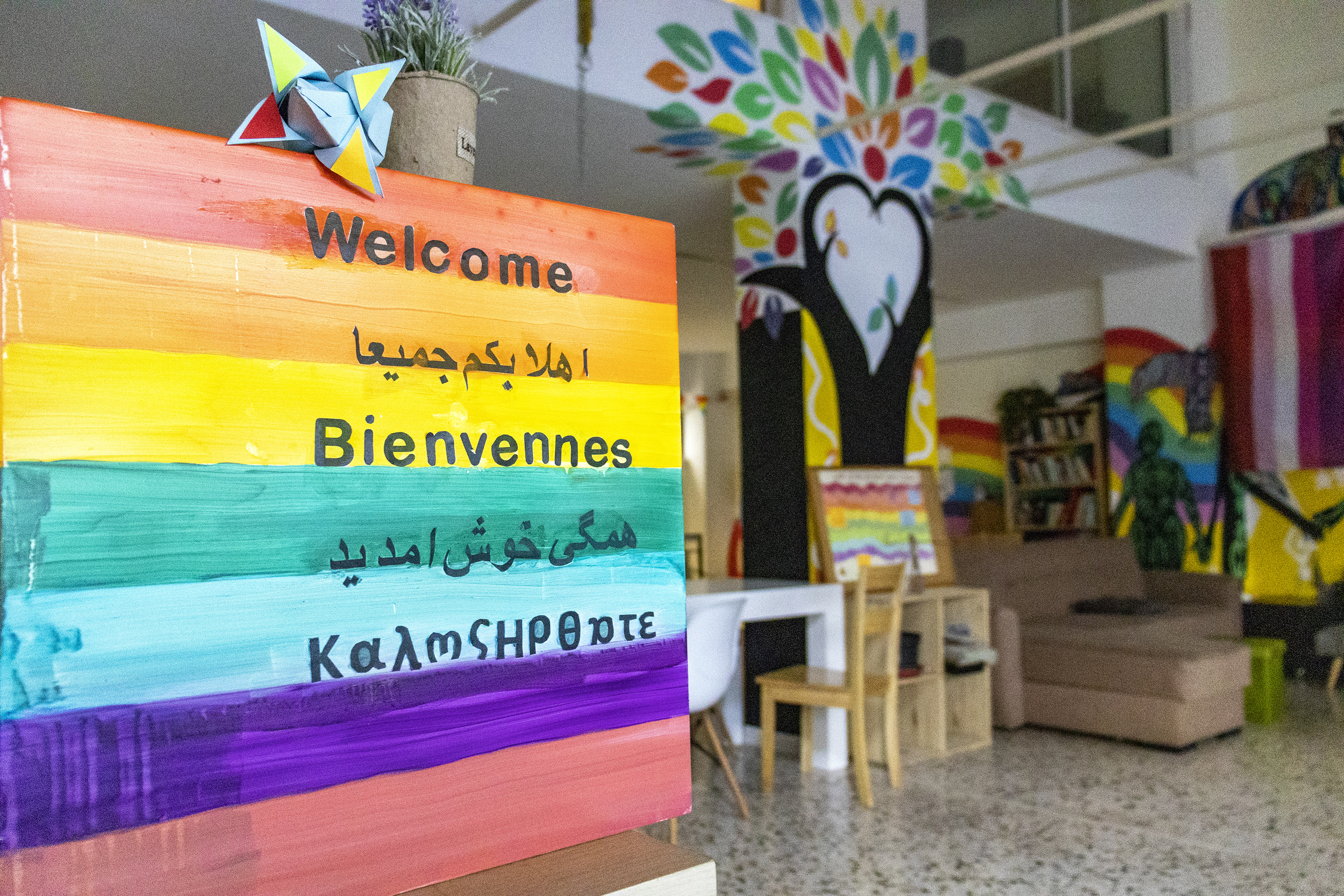 Offtrack: The Long Road to a Second Chance for LGBTQ Refugees in Greece covers the story of doubly marginalized LGBTQ refugees who flee oppressive governments, death threats, and violent assaults for Greece. The country is their gateway to Europe and beyond, where they become asylum seekers. This multimedia project documents the challenges and experiences of LGBTQ asylum-seekers in Greece and investigates the long-term approach to safety, integration, and relocation by the humanitarian organizations Safe Place International (SPI), an LGBTQ shelter in Athens, and Fenix, a legal aid organization based in Lesvos.
The many roadblocks that LGBTQ refugees face while navigating the long process of seeking asylum remains one of the most underreported stories within the broader refugee narrative. Offtrack investigates how LGBTQ refugees who find themselves in Greece have dealt with their past, face present-day obstacles, and move towards a more promising future with resilience, determination, and hope. The project brings an in-depth, intimate, and realistic look into the lives of those involved—the LGBTQ asylum seekers and those actively helping them reconstruct their interrupted lives through holistic approaches. 
After surviving the dangerous escape to Greece and illegal pushbacks to Turkey, will the shelter, support, and legal representation provided to LGBTQ refugees by SPI, Fenix, and other humanitarian organizations be enough to ensure their safety and a second chance?   
Offtrack documents LGBTQ asylum-seeking realities in Greece through writing and photography. The project was developed by 2021 Pulitzer Center Reporting Fellow Valerie Pires, a New York City-based investigative journalist and documentary photographer.
RELATED ISSUES

LGBTQIA Rights

Issue
Migration and Refugees
Migration and Refugees