Sayed Alam left his home on an island, a vacation destination in Bangladesh, for a refugee camp on the mainland. 
"I will stay for a long time," Sayed said. He was there as the monsoon season drenched the camp's makeshift grounds. 
He says he moved to the refugee camp to help four of his uncles. They were part of the exodus of Rohingyas who fled Myanmar's violent crackdown in 2017. "Of course I like St. Martin's Island more because people come from different countries," Sayed said. "But here in the camp, people are Rohingya. They came from Myanmar, they had to face hardship." 
Once the refugees came, "I felt so bad, I wanted to help them with my everything."
Sayed never lived in Myanmar, but he says he considers himself Rohingya. His father was a fisherman in Myanmar and he ended up in St. Martin's, where he met Sayed's mother. 
Sayed learned to play the tabla drums on the island. He says an older Rohingya man at a cultural event had mocked him for wanting to touch the drums. "'Do you even know how to play?'" the man said. The tourists laughed. Sayed was just a teenager with curiosity.
Eight years later, at Shalbagan refugee camp, Sayed plays the tabla drums in a co-ed band supported by the United Nations High Commissioner for Refugees.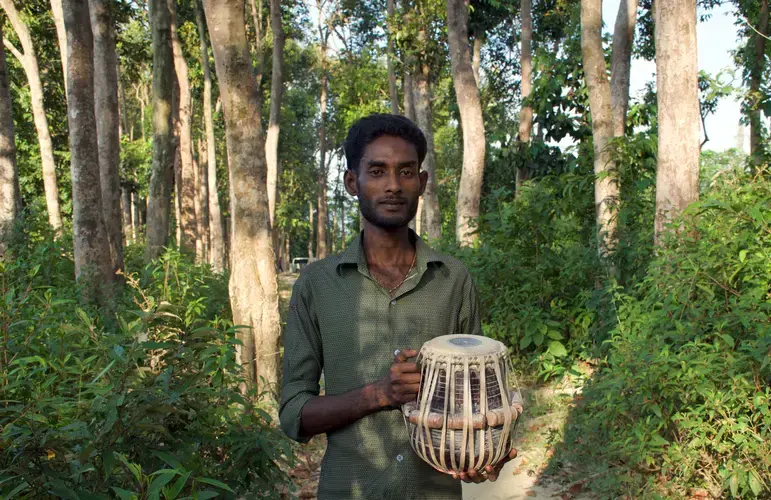 RELATED ISSUES