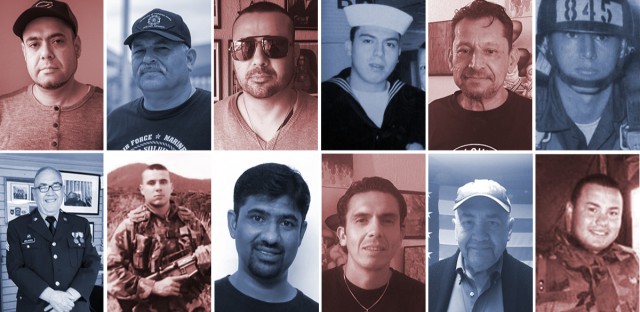 Miguel Pérez Jr. locked himself in a hotel room for an entire weekend in one of the most dangerous cities along the border between the United States and Mexico.
A Mexican native, Pérez, 41, grew up in Chicago. He enlisted in the military and served two tours in Afghanistan. When he returned home, he struggled with post-traumatic stress disorder or PTSD.
Those struggles led to a drug-related conviction that landed him in state prison for seven years. While there, he received treatment for his condition, both therapy and medication. But that conviction also triggered deportation proceedings. After a year in an immigrant detention center, Pérez was deported to Matamoros, Mexico.
In that hotel room, as he waited for his friend to pick him up and take him to Tijuana, Pérez began to feel the weight of his new reality.
Pérez held his documents and two days worth of medication close to him. He was alone and overcome with anxiety, as he tried to figure out a way to live in a country he'd left when he was a boy.
"That night, I don't really think I slept either. And … it was a big room, and I spent all night in one corner fixing my paperwork, separating everything. And then you hear gunshots down the street right outside," Pérez said.
While veterans with service-related injuries have access to medical care, since his deportation Pérez has struggled to find mental health professionals and medication.
He suffered a traumatic brain injury from combat. He's battled depression, anxiety and suicidal thoughts for years. But living alone and thousands of miles away from his family in Chicago, suicide has felt like a solution for Pérez. Last year, on two occasions, he attempted to take his own life.
"I think it was when I was just feeling really, really bad. And ... I just started shaking and sweating. And I couldn't really do anything," Pérez said. "That's when it first happened and I was just like … maybe I'd be better off dead."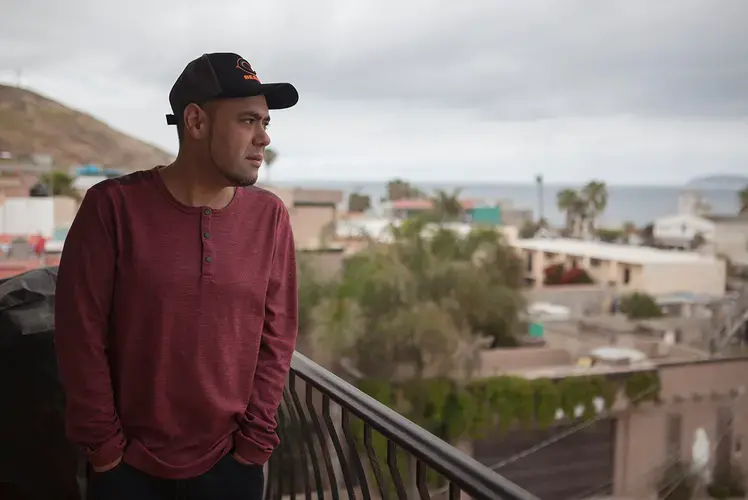 Pérez is among hundreds of veterans who have been deported in recent years. A U.S. Government Accountability Office report revealed that an estimated 92 veterans were deported from 2013 to 2018. But the numbers are far higher, according to groups of deported veterans.
The GAO report also found that U.S. Immigration and Customs Enforcement "did not consistently follow its policies involving veterans who were placed in removal proceedings."
Those policies include considering a veteran's military service during removal proceedings. But Nicole Alberico, an ICE spokeswoman, said Pérez's military service was taken into consideration when he was deported.
"Any action taken by ICE that may result in the removal of an individual with military service must be authorized by the senior leadership in the field office following an evaluation by local counsel," Alberico said in a written statement. "Still, applicable law requires ICE to mandatorily detain and process for removal individuals who have been convicted of aggravated felonies."
The U.S. Army declined to comment. A spokesperson said they don't comment on specific cases.
Once deported, these veterans have been forced to organize and to help each other. Many say they've been forced to live in exile without medical care for the injuries they sustained in war. They've been deported to countries that feel foreign to them. It's been decades since they've lived there, and some don't even know the language.
"The main way we've been able to cope is by covering for each other and looking out for each other. There's really nothing else we can do here," said Hector López, director of United Deported Veterans, which has 40 members.
They are also united by their shared sense of longing for the United States, the country they served.
"Regardless of where we're born, we all feel like this is not our home. This is not our country," said Joaquin "Jack" Aviles, co-director of Deported Veterans Support House in Tijuana. "Our ties are so strong. And our commitment to our country is stronger than where you were born. We don't belong to the country we were deported to." The support house, known by many deported veterans as "the bunker," has tracked at least 400 deported veterans since it opened in 2014, said Aviles.
In all, about 40 deported veterans live in Tijuana. Another 24 deported veterans started a support house in Ciudad Juarez, Mexico, right across the bridge from El Paso, Texas. Another three deported veterans live in central Mexico. And veterans have also been deported to other parts of the world, including India, Costa Rica, the Philippines and Kenya.
WBEZ interviewed more than a dozen deported veterans currently living in Tijuana, Mexico; India; and Kenya. They shared similar stories. They came to the U.S. as children with their families and as legal permanent residents. As adults, they enrolled in the military with the promise of expedited citizenship, which never happened. After serving, they got in trouble with the law. It's a common story for veterans returning home from battle. However, unlike citizen veterans who run afoul of the law, legal permanent residents can be deported, if they're convicted of certain felonies.
They also have one thing in common: they want to return to the country they served or, at the very least, they want to receive access to medical care from the U.S. government.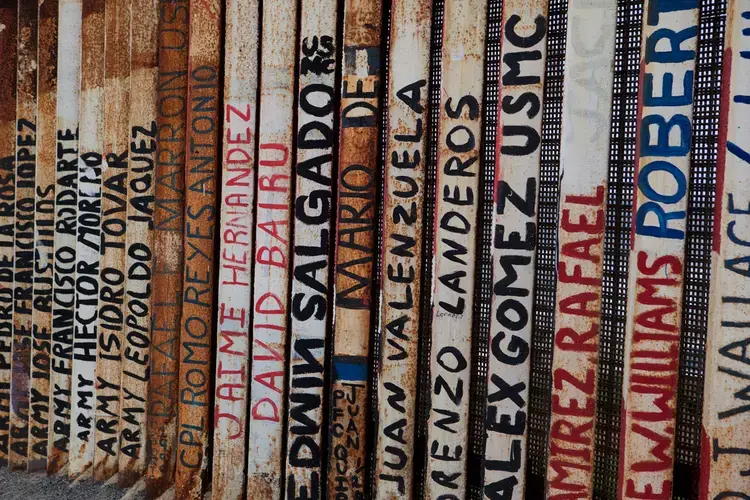 Rudy Melson with Consultants For America's Veterans has connected dozens of deported veterans with benefits. Melson says deported veterans have few options for healthcare outside the U.S., and it's harming the most vulnerable.
"Many veterans are totally heavily depressed using substances to cope with their depression. Most may have not been given service connection for depression or PTSD or both. And so they are utilizing substances, drugs and what have you ... as a way to cope with service-related mental health issues," he said. "And as a result of that, we are looking at veterans becoming sicker, more likely to become suicidal because they are not receiving any care -- or the care that they're receiving is not care that has been acknowledged or vetted as care that they would receive in the United States."
These are some of their stories: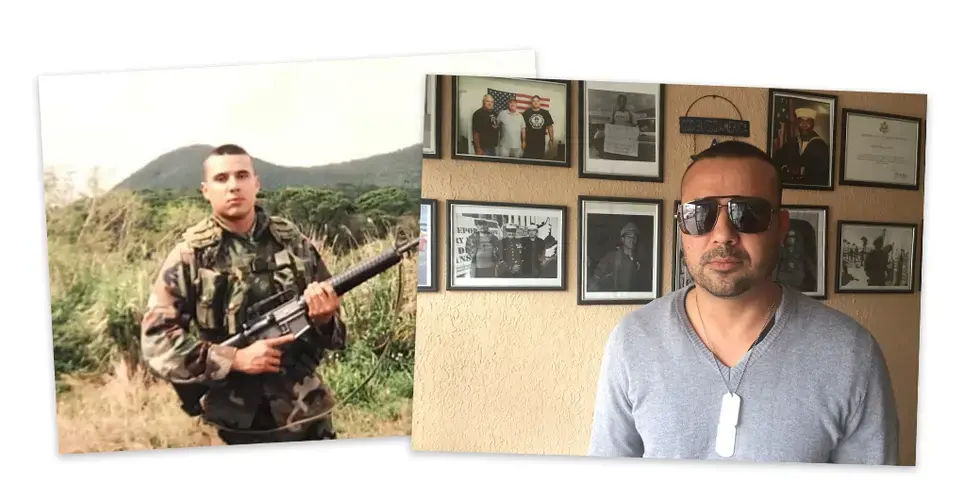 Felipe de Jesús Pérez is a quiet 36-year-old veteran of the Iraq war. He avoids eye contact when he speaks. He's been deported from California twice, once in 2014 following a domestic violence felony and again in 2018. De Jesús Pérez said he wasn't aggressive before he went to war. "I never got in trouble before," he said.
De Jesús Pérez said he couldn't understand why he was so different when he came back from war. 
He feels betrayed by the country he loves, the country he defended, and the country that deported him despite his military service.
"I joined after 9/11 because of what I saw. I loved the country. I did. They didn't consider anything I did for the country. I got out of the Marines honorably, decorated, went to war and everything. Just to throw me out like that?" he asked.
De Jesús Pérez said he was diagnosed with PTSD and that he's self-medicating with marijuana. There are limited medical and mental health care options for deported veterans. And that makes him feel like the country he loves doesn't care about him.
"I'm a veteran. You're just going to kick us out? To me it's like, how dare you? I felt used. You're good enough to send you to war, but now you're all messed up, let's get rid of you," he said.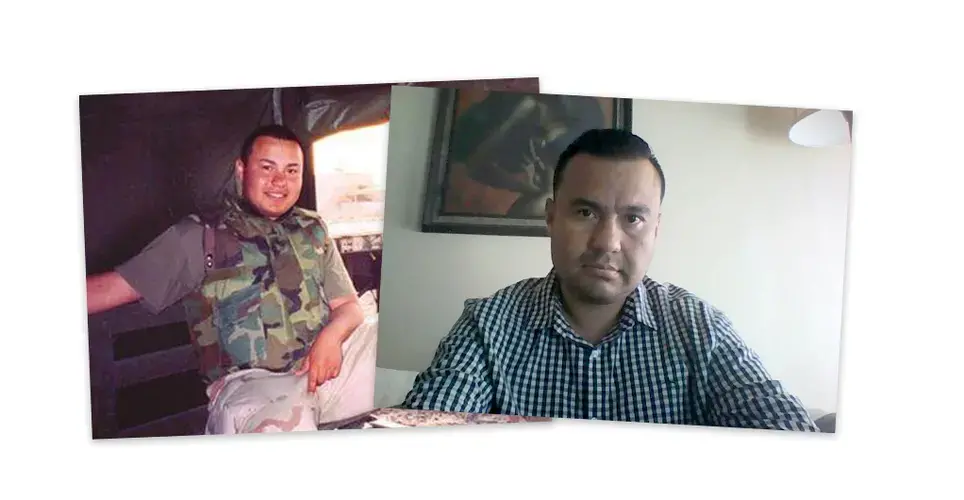 Edwin Salgado, 37, is also a veteran of the Iraq war and now lives in Ensenada, Mexico, about 60 miles south of Tijuana. Salgado was deported in 2016 from Orange County, California following a drug and weapons conviction. He was honorably discharged, but Salgado found "normal life" difficult. After his divorce, Salgado started using drugs. And since he was having a hard time finding work, he started selling them.
"I felt a little better when I was using," he said. "It mostly helped me not to think."
When Salgado was in the Marines, he tried to become a U.S. citizen. But he wasn't able to finish the process because he was deployed.
Salgado is trying to view his deportation in a positive way. He describes it as a fresh start.
"I'm not trying to go back," he said. "I would like access to medical treatment at the VA."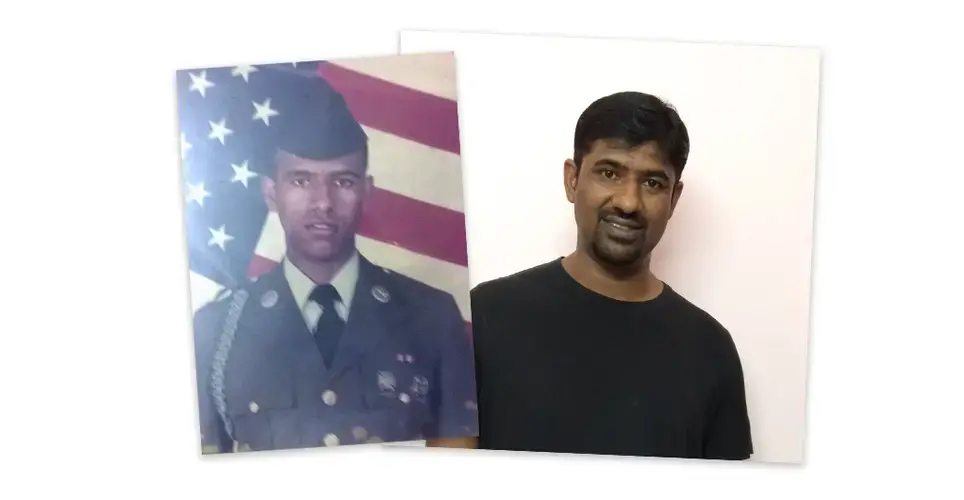 Jiji Kurian, 43, was deported to India in 2012. And while he's made a new life for himself there, he wants to return home to Kankakee, Illinois, where he grew up.
"I feel lost here," Kurian said. "I'm married, and I have kids. That's it. I have no friends. I have no social life. I can't talk to anyone. Everything that I had before I don't have. I can't get used to how they do things here."
Kurian moved to Illinois with his parents when he was nine years old. He joined the national guard after high school. After serving in the military for six years, he became addicted to cocaine.That's when he started getting arrested. After multiple felonies ranging from drug possession to distributing cocaine, Kurian was deported.
When he got to India, his father helped him get stable. Since he didn't speak the language well and didn't know anyone, his father suggested getting married.
"Here in India, they have arranged marriages. They do it really weird here. They put an ad in the newspaper. I didn't want to do that, but after a while I was like ok," Kurian said. "I went and met some girls that I could marry. Finally, I found one, and I got married."
Kurian said it took eight months to find his wife. He's started a new life, but he still doesn't make enough money in India. He relies on his parents, who live in Kankakee and are both in their 70s.
"I think the reason they haven't retired is because they have to help me," Kurian said.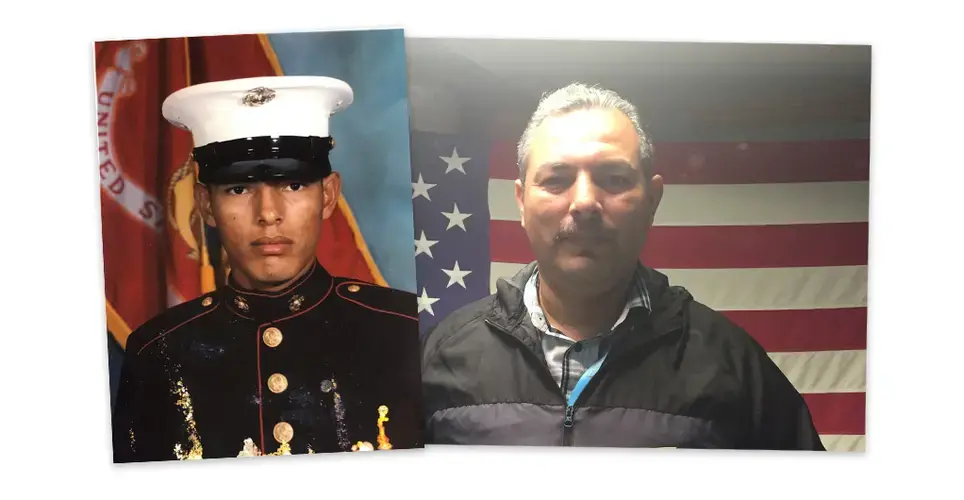 Joaquin "Jack" Aviles, 43, was brought to California as a baby. He joined the Marines after high school. Aviles was ordered deported in 2001 following a firearm possession felony, but he didn't understand what that meant.
"I wasn't conscious of what it meant to be deported," Aviles said.
At 25, Aviles was deported to Mexico, a country he didn't know. He spent the rest of his 20s trying to get back home.
"I tried to cross, and I served a two-year federal prison sentence for attempting to enter," he said. "Since I hadn't lived [in Mexico], I didn't really speak the language. I attempted to re-enter [the U.S.] again because that's my home. That's my country. "
He was arrested and sentenced to another three years in federal prison for trying to enter the country illegally. By that point, he decided to stop trying to cross the border and to try and find a way to live in Mexico.
"The only thing I'm grateful for is that the Marines did teach me a lot, especially skills to survive," he said.
He used those skills to learn Spanish, find a wife and a job to support her and their children. He also started advocating for deported veterans living in the bunker.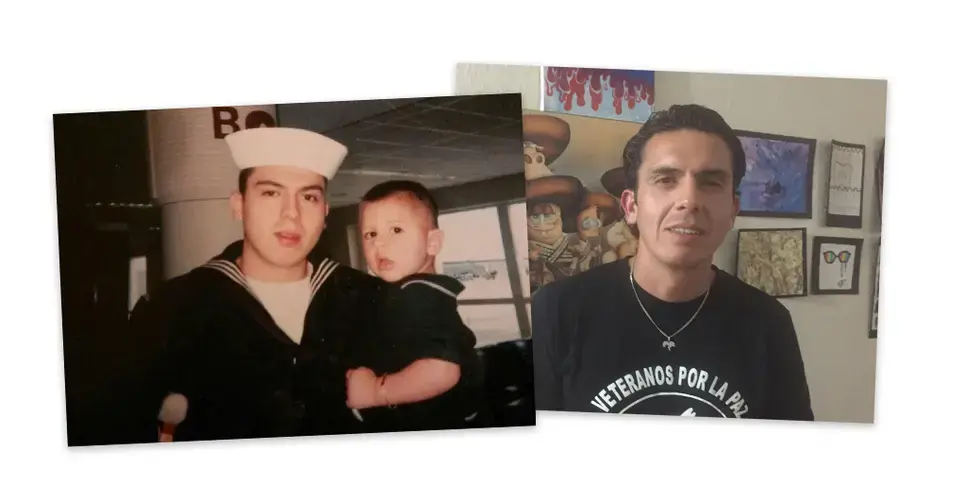 Alex Murillo, 40, served in the Gulf War, code named Operation Shield and Operation Desert Storm. When he got back, it was hard to adjust to civilian life.
"It's a similar story for a lot of veterans. Whether it's alcoholism, or pills or whatever. It's a self-medication issue that a lot of veterans have. And I was one of those veterans," Murillo said. "The problems I had, mostly, were life problems. I wasn't able to get myself together after the military. I had a problem with alcohol abuse. Now, it's PTSD. But I didn't know about that stuff until I was diagnosed."
After serving three years in federal prison following a marijuana conviction, he was deported in 2012. Murillo said noncitizen veterans should be treated like other veterans.
"When a veteran gets in trouble and does his time, the veteran gets to go home to their family. We don't. Why don't we get to go home?" he said. "We're that same veteran that served. We're the same veteran that was willing to die and put everything on the line for flag and country."
When he was deported, Murillo was forced to leave his four children in Phoenix. His two girls were ages eight and four. His two boys were ages 12 and 10. His absence deeply impacted his sons. They both became addicted to opioids, Murillo said. Last year, his sons went missing. From his apartment just outside of Tijuana, Murillo looked for ways to search for his boys. 
"It's hard to be a parent over the phone. I tried, but it's not the same as being there with them, helping them," he said. "They've suffered because of my absence. That weighs on me."
Murillo spent months looking for them. He finally found them, and they are now living with him in Mexico.
"My kids are going to grow up angry at the system that did this to them," he said. "I'm one of the few that joins the military. I have PTSD like so many other soldiers. I am a victim of the war on drugs because I was incarcerated for cannabis for three years. I am a victim of mass incarceration. And now my kids are addicted to fentanyl."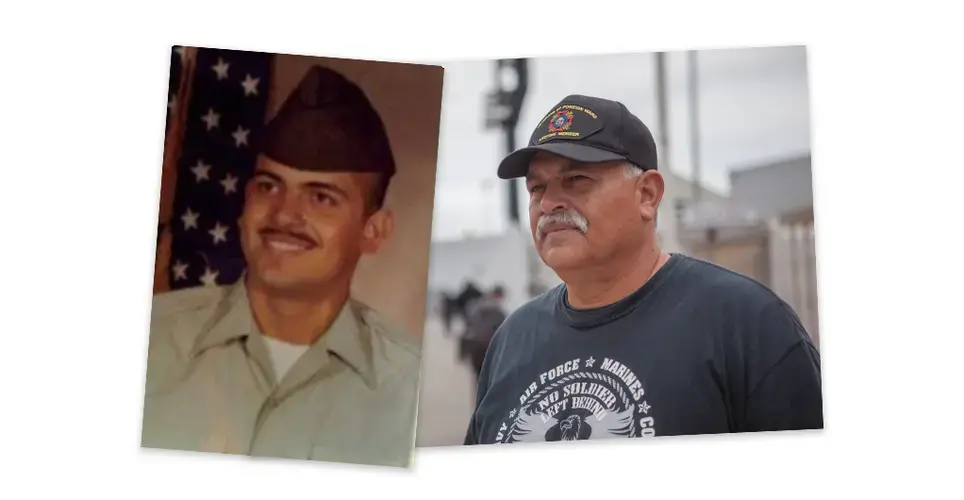 Hector López, 55, moved to California's Central Valley when he was a toddler. He joined the military in 1982. He was convicted of several marijuana charges. He was deported in 2006. He's fighting to go back to California with his family. 
"I haven't seen my kids in 12 years. I have grandchildren I haven't met," López said.
His father and sister died after he was deported, López said. "I didn't get to say goodbye to them."
He says he's hopeful his marijuana convictions will be expunged now that marijuana is legal in California.
"I'm an American down to the core," López said. "Apple pie, baseball, football, basketball, you name it. I don't like flan, and I don't like soccer."
Mario Rangel, 56, served in the U.S. Army 82nd Airborne Division. He's been stuck living outside Tijuana since 2008. He is a naturalized citizen but can't prove it. Rangel said he became a citizen at a military base in South Carolina. He lost his naturalization documents and several attempts to recover his military file have failed, Rangel said. 
His covert work in the military might be the reason why he hasn't been able to get proof he was naturalized, Rangel said. 
"I didn't know what I was getting into. That's the whole Oliver North thing that happened and the Contra hearings. So I don't know if that has anything to do with my records," he said.
Rangel was only able to get his medical records. He said he was shot while serving in Colombia.
"Basically what we were doing … we were getting areas that had cocaine that were manufacturing cocaine. And we would raid those. I didn't understand why we were packaging this shit. Why aren't we burning it?" Rangel said. "But I found out later about Oliver North and all that stuff. That they were selling arms for drugs."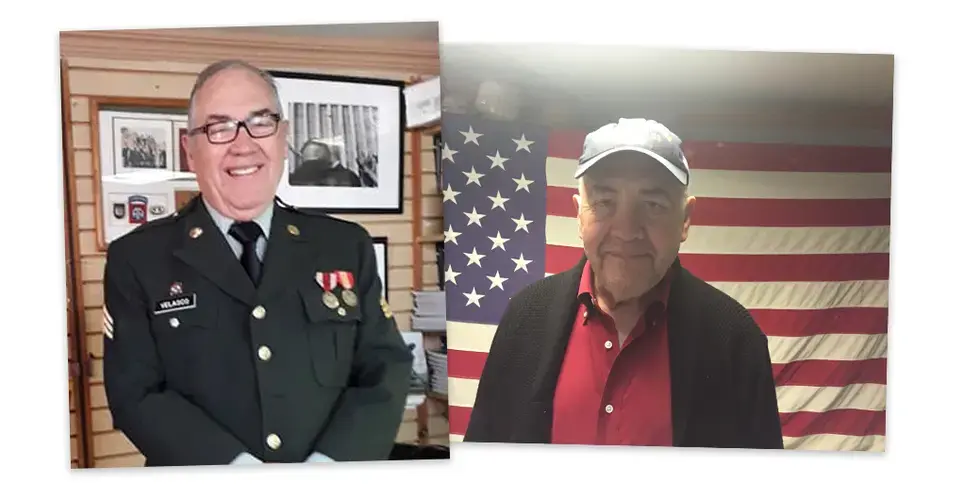 José Velasco, 74, was deported a year ago. The Vietnam War veteran was charged with aggravated assault with a deadly weapon. Velasco said the charges were dropped, but he was still deported. 
Velasco tried fighting the deportation until he ran out of money paying for lawyers. He sold his limousine business and moved to Tijuana.
The deportation has left him feeling devastated and betrayed on many levels.
"Have you ever seen a 70-year-old cry? Well, I did," he said. 
Velasco said he was told by military personnel that he was a U.S. citizen. That was a lie. And he doesn't understand why he was deported since he was never convicted of a crime. He spent all of his savings to fight his deportation case, and he doesn't know what else to do. Still, he remains committed to getting back to the U.S.
"I will go back. Because that's my country. I'm more American than the average American. At least I served," he said. "I'm Mexican by birth. By heart, I'm an American citizen."
RELATED ISSUES