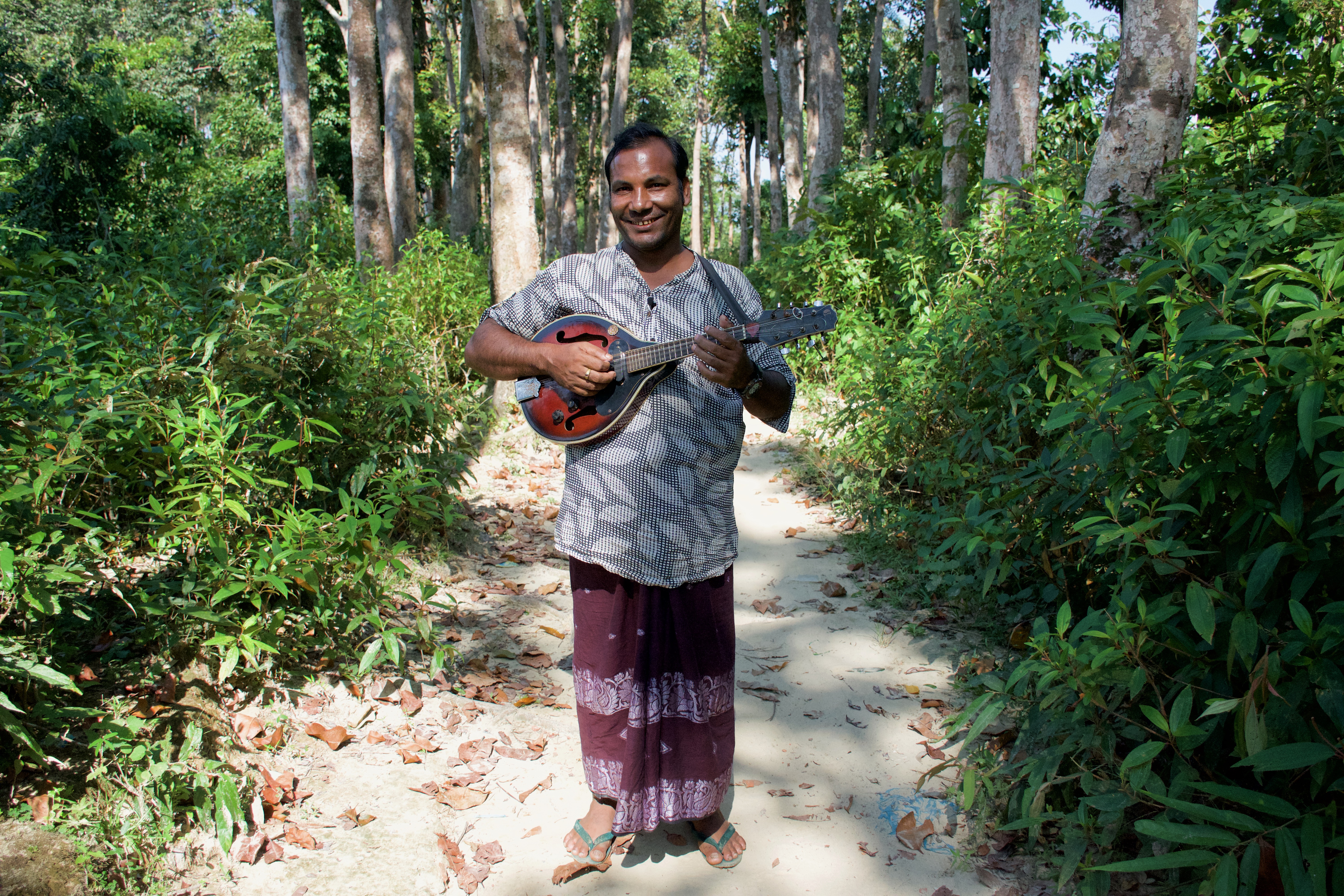 His mandolin was "the only friend I brought from Myanmar," says Soyedul Amin.
He started playing the instrument some 30 years ago, before the treatment of Rohingyas, a Muslim minority, became too difficult for Soyedul to bear.
"I always wanted to be a famous musician," he says. And he learned how to play from "Mandolin Jafar" and Hamid, two professional musicians.
Soyedul sang and played at weddings — using the names of the bride and groom to personalize his lyrics. He says each gig would pay between 10-15,000 kyat (about $6 to $10). The money helped him to take care of his parents, sister, and brother. He called it the "good life."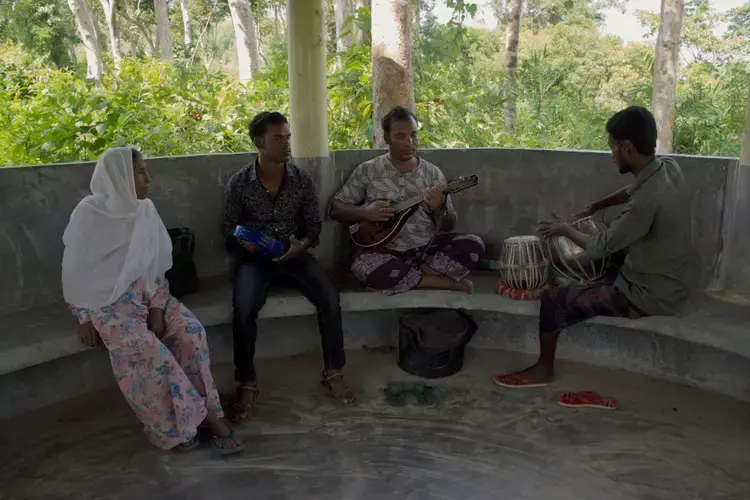 But that life disappeared in the 1990s, as Myanmar's authorities capitalized on public intolerance for Rohingya minorities by stripping away many of their basic rights and freedom.
"They started torturing us, arresting us, shouting 'blackie' at us," Soyedul says. He says Rohingyas were paying fines they didn't owe, and that authorities were harassing Rohingya women.
One day, authorities approached Soyedul while he was at work making bricks in a field. He says they accused him of working in a different field. The confrontation turned violent, as the men stepped on his extremities and dragged his body across the ground.
"I thought they were going to kill me for sure," he says. "I was praying to God to be saved." They took him to a jail cell by himself.
Soyedul says his parents paid 100,000 kyat (about $65) for his release. His mother and father gave him medicine for his wounds when he returned home. He fled to Bangladesh a few months later.
In Bangladesh, Soyedul began to work as a professional musician on St. Martin's Island, a tourist destination, and in the coastal cities of Teknaf and Cox's Bazar. He also got paid to sing during elections, he says. He would send a portion of the money he earned to his parents and wife. They joined him in Bangladesh a year or two later.
Today he plays in a band with Mustava, a female singer and harmonium player, and at least three other male musicians. ("Of course it's taboo in our community if a lady sings and travels, but the United Nations is supporting us and she is an old lady," he says. "We tell people, 'What could happen?'")
In the years he has lived in Bangladesh, Soyedul bought a new mandolin. He sold the old one and taught its new owner how to pluck the strings.
"I feel sad because a lot of refugees went to Saudi Arabia, Canada," he says. "We are just living here, trying to survive."
RELATED ISSUES