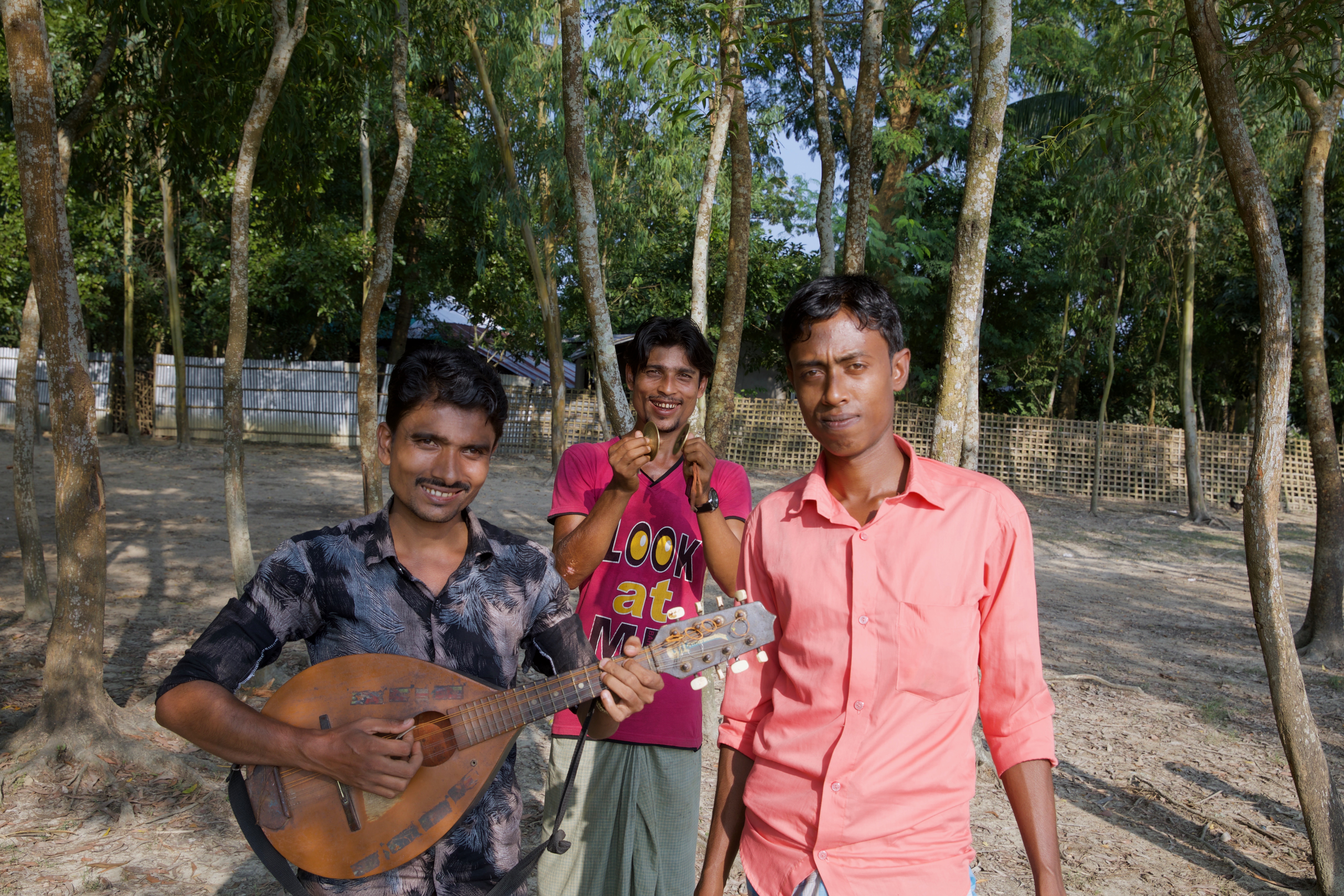 Siraz Ulislam is the lead singer and mandolinist in a Rohingya boy-band in Bangladesh.
The group has no name but plays at celebrations and for humanitarian organizations in a refugee camp where the three men live. People in and outside of the camp also commission songs from the band. "Lots of people pay us to write songs about them, about their situations in life," says Siraz (pictured below).
A few years ago, a broken-hearted man who had been cheated on approached them. So they sang a song about how God would judge her, Siraz says.
The performances are typically recorded on a cell phone — a personalized music video for customers.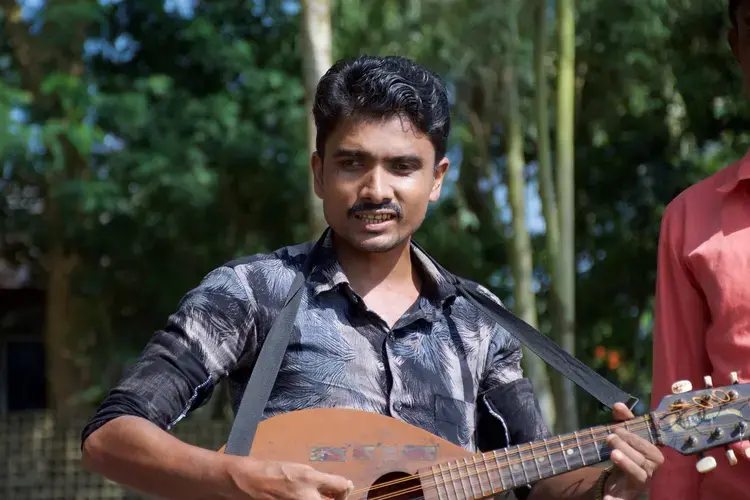 Siraz moved from Myanmar to Bangladesh in 2002 after his father got injured in a car accident, he says. His father had left Myanmar to console relatives who were dealing with a death in the family. Siraz's two elder brothers left first, then Siraz locked up the house and followed.
He hadn't exactly planned on staying, he says. But conditions were worsening for Rohingyas, a Muslim minority in Myanmar. Siraz says his maternal aunt warned the family not to go back.
Amanullah (above) plays the hand cymbals. He says he considers himself Rohingya, but only because of a national identity card issued by the Bangladeshi government which labels him that way. Bangladesh is all he knows. "I grew up here, consumed the food and air of Bangladesh. My friends speak in Bengali," Amanullah says.
He was born in Buthidaung, a town in Myanmar's contested Rakhine state, but "it's been almost 27, 28 years since I left," he says.
His parents crossed into Bangladesh first, leaving him in the hands of his maternal grandparents. Amanullah doesn't know what prompted them to leave their homeland.
The only way to return to Myanmar would be to travel in secret, Amanullah says. "I'm scared and have never felt like going there… The majority of people don't like us and want to capture and beat us up."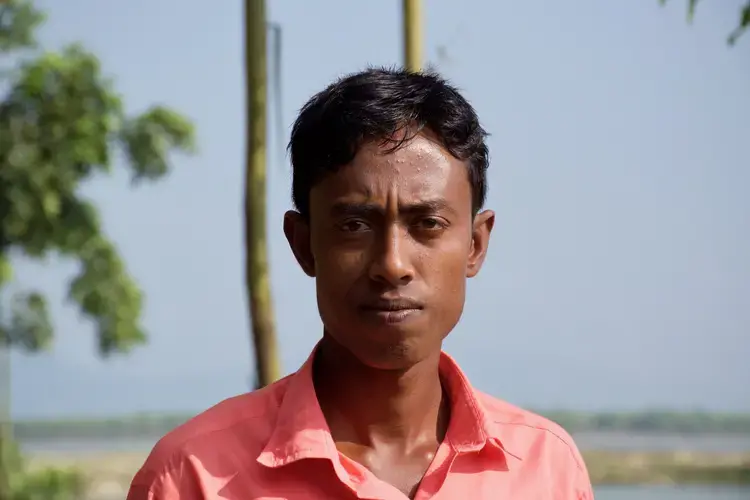 Azimullah (above), a singer, came to Bangladesh in 2000 as a toddler. He says he was following in the footsteps of his father, who had struggled to receive medical care in Myanmar. They lived together for a time but his father died of jaundice when Azimullah was around eight years old.
RELATED ISSUES