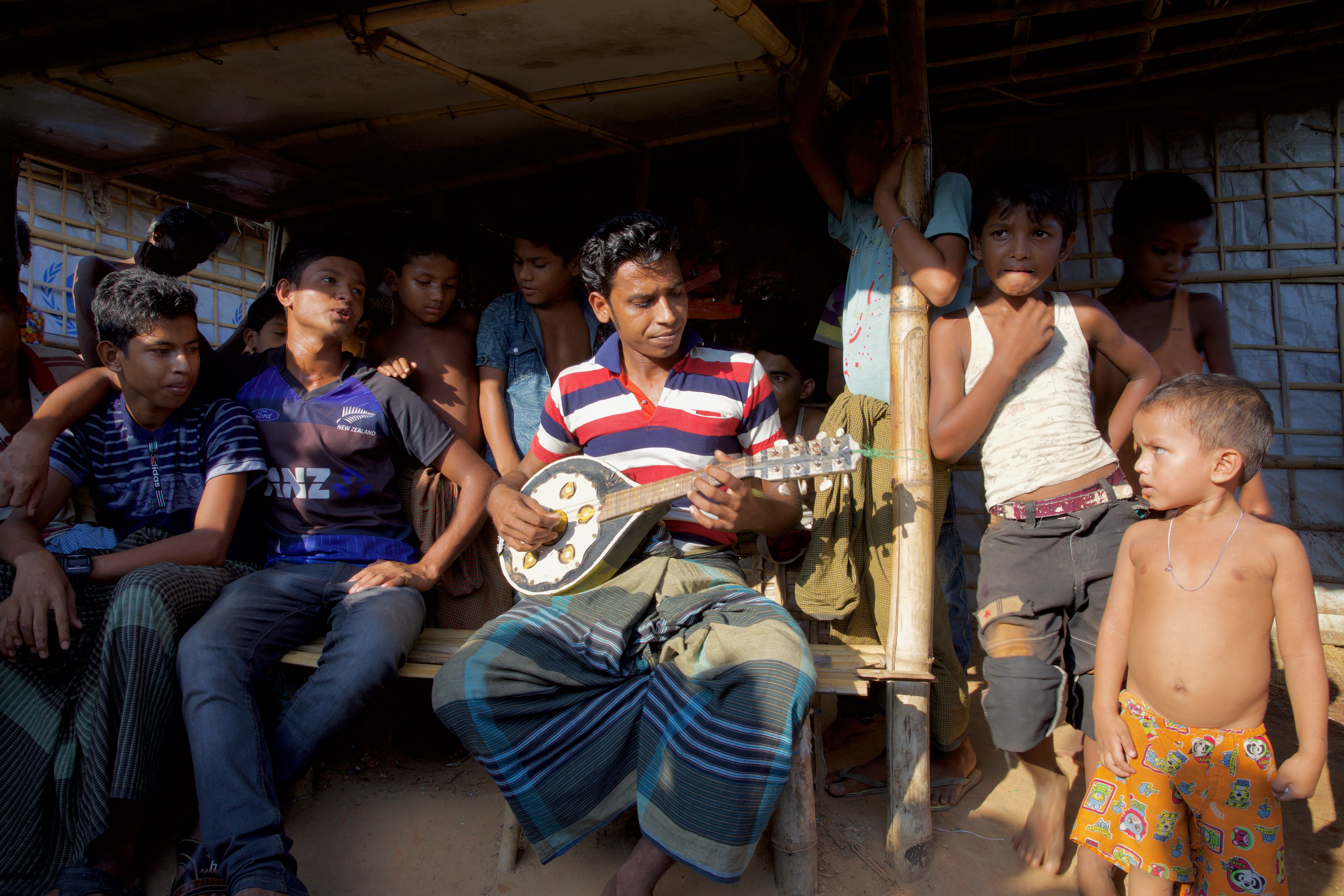 His father couldn't keep up.
The family was running, and he was old and slow. A bullet sailed through the air and found him, Din says. They couldn't carry him or wait.
After they briefly returned to their village in Myanmar's Rathidaung township, the family found Abdus Salam. He had died from his wounds, Din says.
Until that day in August 2017 when security forces ambushed their village, Din had been a fisherman and a farmer just like his father.
"The Burmese took away the Arakan we had," he says, using the old name for the contested state where Rohingya Muslims have lived for generations.
At Kutupalong, Bangladesh's most sprawling refugee camp, there is no denying that all the trappings of Din's old life are gone: his father, the water, the land, their cows, and even Din's mandolin, which burned with some 250 people who were too old to flee.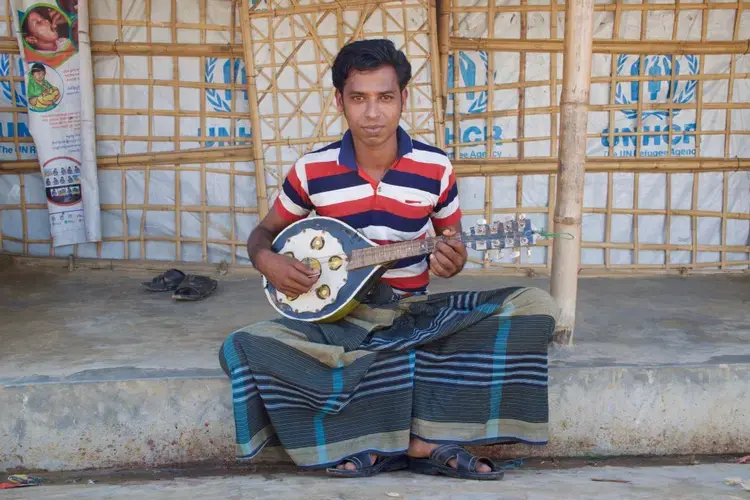 Din says there isn't much to do in the camp because refugees aren't allowed to fish on the ground's western edge. "We are stuck here," he says, mostly with memories. 
So Din, now 25, cobbled together enough money to buy a mandolin from a man who lives a few minutes' walk from his shelter. The man had carried the instrument from Myanmar, says Din. He bought the mandolin for about 3,000 taka ($36).
A neighbor named Ali Akbar is teaching him new skills. He's learning how to sing traditional taranas, poem-like songs that strike a different note than the joyful songs he learned before the attack, when he was 22.
"Right now, I sing these songs because they tell the story of our suffering," he says. "If we sing other things, it doesn't feel right."
He sings a song he calls "Rohingya People Of Arakan," about nearly eight decades of oppression, a piece he created after arriving in the refugee camp. "They wanted to chase us away from our country," he says after he finishes.
Din says he's lucky that his neighbors at the camp are people he knew from his village in Myanmar. They let him play music at home, just footsteps away from their shelters.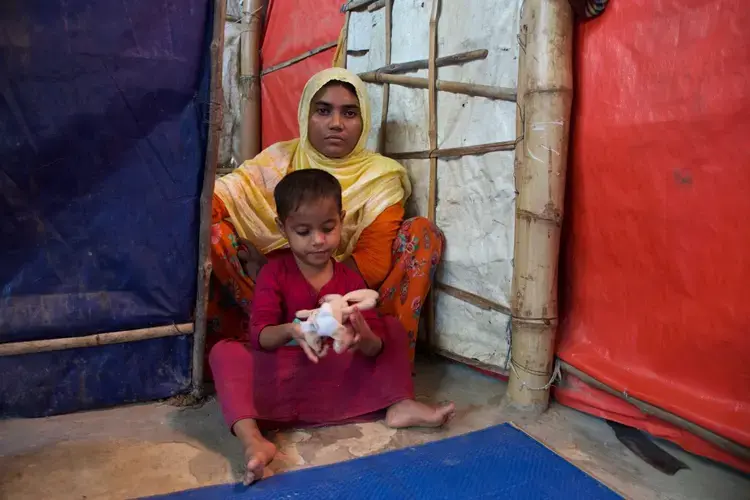 Like the neighbors, Din, his wife, and their three children have a small, windowless shelter made of bamboo, string, and tarp. He sits on the ground or on a small stool to play his mandolin.
He would go back to Myanmar if the government restored the rights and belongings of Rohingya Muslims, he says. The international community also has to step in, Din adds.
That day has yet to come. But at least, Din says, his father would be proud of him for carrying on.
RELATED ISSUES