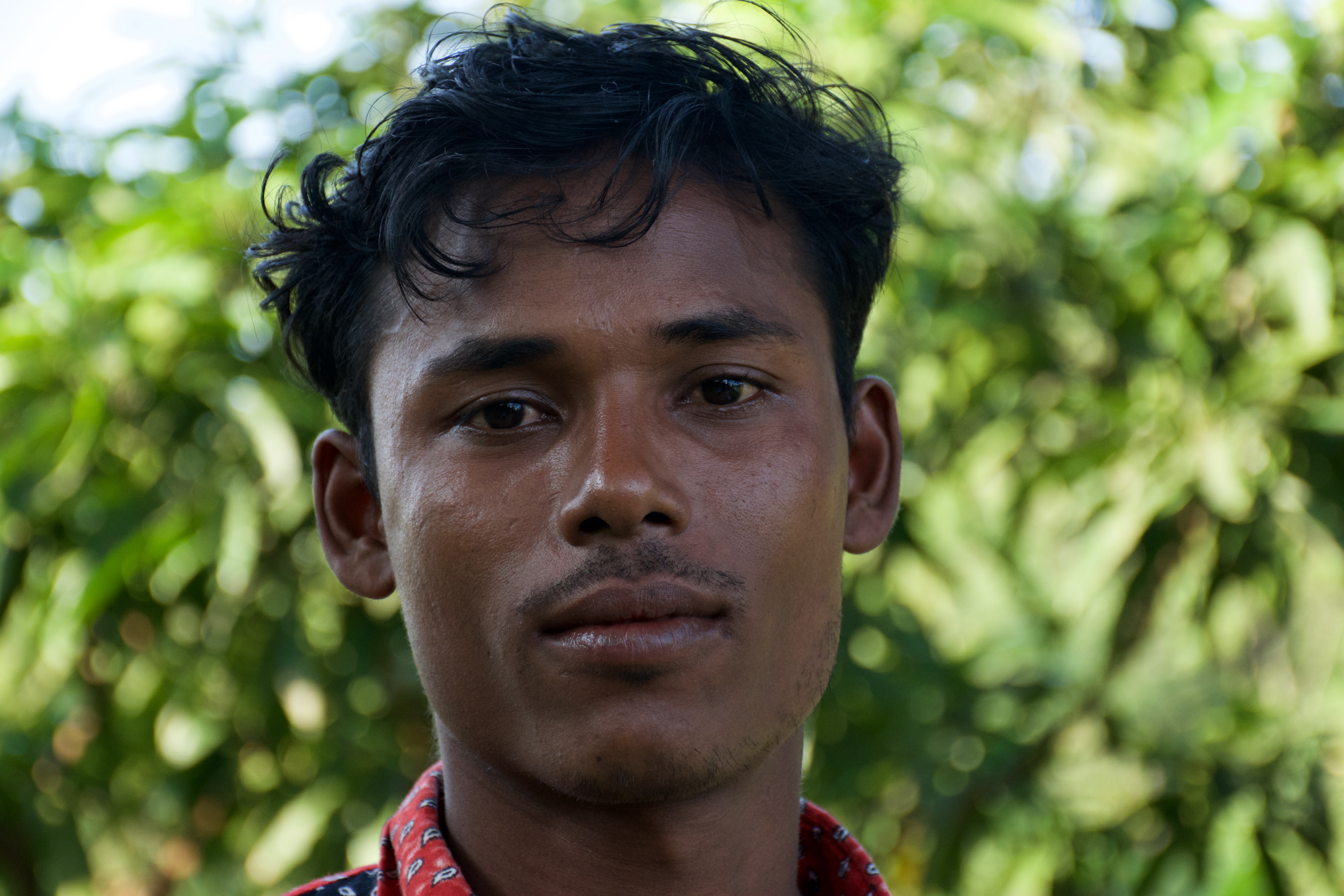 "I couldn't stay anymore," Mohammed Alom says.
He was about 16 when he decided to leave Myanmar. Word had spread that a number of Rohingya Muslims had been killed, and Alom had a feeling that life would be better elsewhere.
Now 25, he remembers saying goodbye to his mother and father. "I felt more sorry for the land than my parents," he says. That land, in western Myanmar's Maungdaw township, would be burned by security forces in 2017.
Alom says he, his brother, and nephews joined some 600 people on a vessel sailing to Malaysia. Passengers ate just one meal a day—a handful of rice, a fish, a chili, and one cup of water.
On the ship, he met his guitar teacher, a man named Liyakat Ali. They spent three months in jail together after the ship landed on the beach, Alom says.
Eventually, he became a construction worker in Kuala Lumpur. He liked the work "because when I make money I can send it to my family."
His parents were still living in Maungdaw township, near a military checkpoint. And when soldiers there discovered that Alom was sending money back to his family, they implemented a tax for having a family member abroad.
One day, after about seven years in Malaysia, police officers were searching for a thief and asked to see Alom's identity card, he says. He had been using a fake ID in the country.
They sent him to jail and then deported him. "I felt terrible," he says. "I had a tough journey to Malaysia and now they were sending me away."
But instead of going back home to Myanmar, he was sent to Bangladesh. More than 700,000 Rohingyas had fled there after security forces cracked down on the community.
Today Alom lives in Bangladesh's Kutupalong refugee camp with his mother and a woman who he married in the camp. He cannot say what the future will bring. "We want to go anywhere where there is peace," he says.
It still upsets him to think about his music teacher, he says. The man never visited him in prison before he was deported, never said goodbye.
He didn't have the money for a guitar in Kutupalong, so he bought a mandolin. "I like playing the mandolin now," he says. "It's an instrument that can make everyone happy."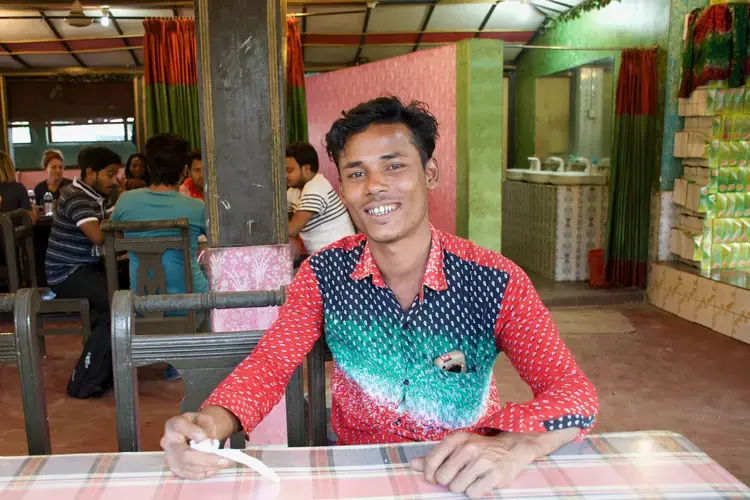 RELATED ISSUES