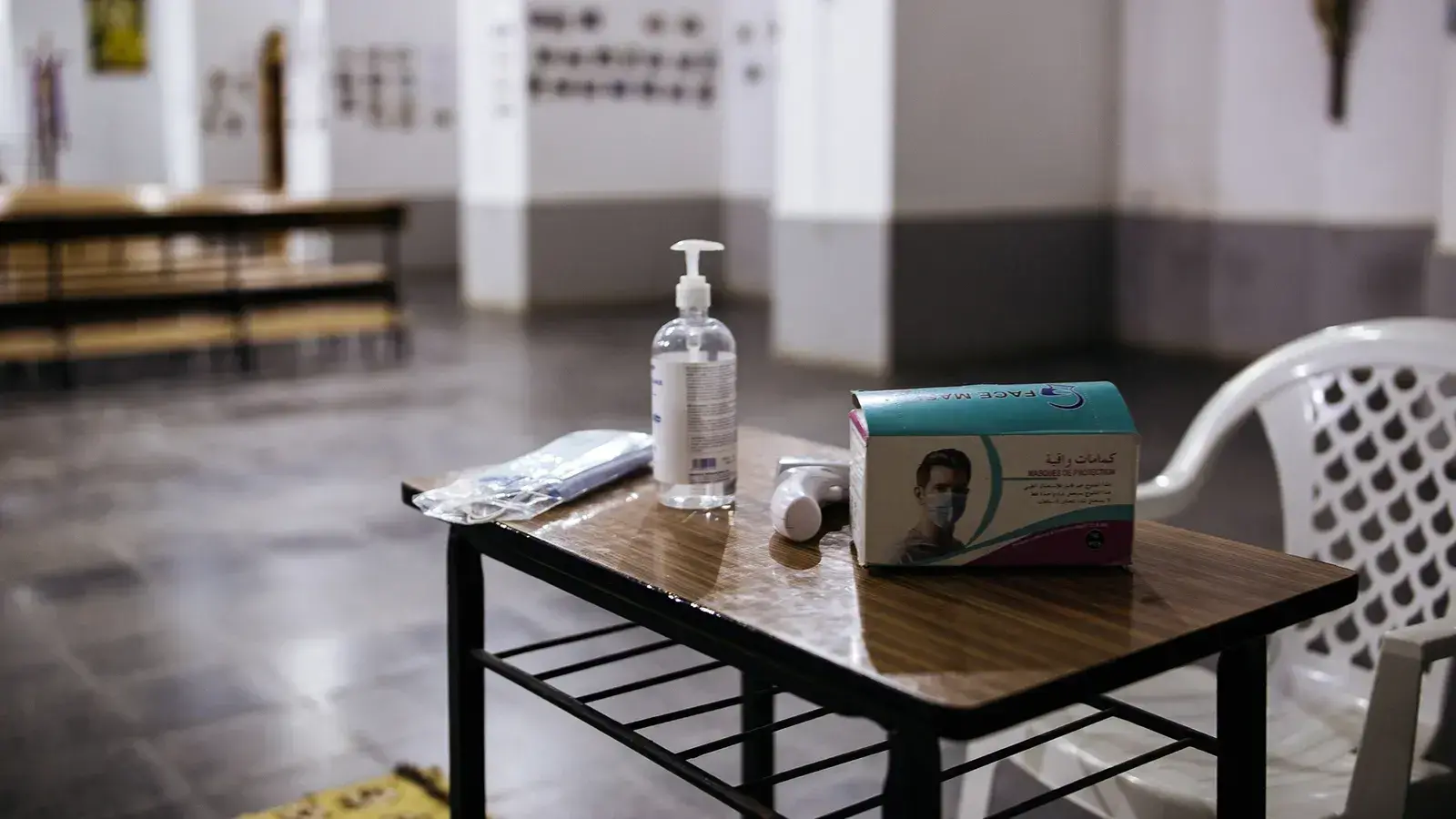 Like in many countries, misinformation about Covid-19 has circulated widely in Morocco during the pandemic. Much of it came from the US and Europe.
---
In early April 2020, just as the Covid-19 pandemic was spreading across the world, two French doctors suggested on live television that scientists test the tuberculosis vaccine on Africans to see if it might work against Covid-19.
"If I can be provocative, shouldn't we be doing this study in Africa, where there are no masks, no treatments, no resuscitation?" said Jean-Paul Mira, head of intensive care at Cochin hospital in Paris. "A bit like as it is done elsewhere for some studies on Aids. In prostitutes, we try things because we know that they are highly exposed and that they do not protect themselves."
---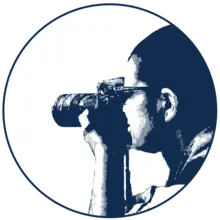 As a nonprofit journalism organization, we depend on your support to fund more than 170 reporting projects every year on critical global and local issues. Donate any amount today to become a Pulitzer Center Champion and receive exclusive benefits!
---
The other doctor, Camille Locht, head of research at the French National Institute of Health and Medical Research, agreed: "You are right. We are actually thinking about leading a study in parallel in Africa."
The video spread quickly and the two doctors were accused of racism, with Africans across the continent insisting "we are not lab rats". African celebrities were quick to condemn the doctors' statements, including the Ivorian football star Didier Drogba and Cameroonian soccer star Samuel Eto'o.
The Moroccan Lawyers Club is now suing the doctors for discrimination in a Paris court. They say the doctors' comments may have endangered African lives by dissuading them from taking lifesaving Covid-19 vaccines. Although the reasons for vaccine hesitancy in parts of Africa are complex, and in some cases rooted in a history of unethical medical research in the region, there is growing evidence that misinformation played an important role in people's decisions to get the immunisation or not.
A 2021 study by the Africa CDC found that 45% of respondents in 15 African countries believed rumours that Africans were being used as guinea pigs in vaccine trials. The survey also found that 42% believed false rumours that poor people were being singled out for vaccine trials and a third incorrectly believed vaccine trials had already caused African children to die.
Two days after the original exchange, Mira issued a statement apologising "to those who were hurt, shocked and felt insulted by the remarks that I clumsily expressed". Locht issued no apology, and his employer defended him by insisting he was "the subject of misinterpretations on social networks".
"I have never dissuaded any Africans, nor any other person in the world from taking Covid-19 vaccines," Locht told the BBC, adding that studies were underway in some Western countries to see if the tuberculosis vaccine could be effective against Covid-19. "I simply felt that we should not exclude the African continent from the potential benefits" of such research, he says. Mira declined to comment.
The Dangers of the Unvaccinated 
At the end of January 2023, the World Health Organization said it continued to regard the Covid-19 pandemic as a public health emergency of international concern as new variants continue to arise and cause fresh waves of disease. Scientists warn that vaccine hesitancy in developing nations, such as those in Africa, could prolong the pandemic as unvaccinated people may be more likely to incubate new Covid-19 variants.
"If you are not vaccinated, your cell defence will not catch the virus very quickly, so you will leave the virus more time to escape," says Rachid Ait Addi, professor of internal medicine and an epidemiologist at Cadi Ayyad University in Marrakech, Morocco. What's more, "in unvaccinated people, the [virus] can replicate in the body for a longer period of time before the immune system suppresses it". 
Vaccine hesitancy is seen as a problem in many countries, where a complex web of reasons combine to influence people's acceptance of immunisation efforts. France, for example, has some of the highest levels of vaccine hesitancy in the world, which are tied up with public distrust of their government's health policies, poor communication about side-effects and historical scandals in past vaccination programmes. 
Across the African continent, politicians, social media influencers and even journalists have spread Western conspiracies as well as doubts about Covid-19 vaccines. In Tanzania, former president John Magufuli initially downplayed the pandemic, refusing to impose any Covid restrictions or release numbers on Covid-19 cases. He also claimed without evidence that vaccines may be part of a foreign plot to steal Africa's wealth. Many Tanzanians saw logic in Magafuli's argument, even after he died in March 2021 from what was reportedly Covid-19.
Just like in the West, in Africa, fake news about Covid-19 is rampant. One survey found that half of South Africans incorrectly believed the coronavirus was related to 5G technology, which is thought to have stemmed from claims made by a Belgian doctor and have been widely debunked. This is the same conspiracy theory that led to arson attacks on mobile phone masts in the UK.
Another study found that people in Ethiopia's capital of Addis Ababa who received most of their news from social media were three and a half times more likely to harbour hesitancy than those who got their news from traditional media like TV and radio.
"The doubts, the misunderstandings — much of that came from the West."

Mustapha Amirich, Casablanca regional director for the Ministry of Health
In Kenya, where more than half of the country uses social media, traditional media spread vaccine disinformation, too. Two-thirds of Kenyans surveyed by the Africa CDC said they believed they'd read news about Covid-19 that was untrue. 
In Morocco, after a video surfaced of a woman having a rare reaction to a vaccine, "there was a lot of fear", said Mustapha Amirich, Casablanca regional director for the Ministry of Health. False rumours about the vaccine spread on YouTube, he says, and many of those videos Amirich came across originated in democracies in Europe and the United States.
"The doubts, the misunderstandings — much of that came from the West," says Amirich. 
Africans are well aware of the disinformation in circulation, with 42% of respondents to the Africa CDC survey — and 75% of Moroccans — saying they'd been exposed to "a lot of disinformation" about Covid-19. But awareness didn't stop them from believing some of the rumours.
In March 2020, just weeks after Morocco recorded its first Covid cases, police arrested a dozen people for spreading fake news, including a 48-year-old woman who posted a YouTube video declaring Covid-19 didn't exist. The country's prime minister warned that they risked causing panic.
Fatiha El Hilali, a professor of immunology at Faculty of Medicine and Pharmacy of Laayoune in the disputed territory of Western Sahara, has been a prominent advocate of the vaccine and began releasing videos to counter fake news after seeing a close friend who refused to be vaccinated die from Covid-19. By 2021, she says around 30-50 videos a day were being forwarded to her containing dubious or false claims and she estimates that "99%" of them "were foreign videos".
History of medical colonialism
Among the myriad reasons for vaccine hesitancy in the developing world, many Africans are wary due to the history of unethical medical testing by Western researchers on the continent, the legacy of which diminishes trust in Western healthcare to this day. 
"Mistrust of vaccines developed in Western countries is not new in Africa. It is rooted in the history of unethical Western medical practices on the continent," according to the World Bank. Africans had good reason to suspect that the West might use them as test subjects: for centuries, that's precisely what Western scientists did, often with dubious ethical practices. Some have even occurred within recent history.
In the 1990s, for instance, 11 children died in Nigeria while others suffered hearing loss, blindness and brain damage after the US pharmaceutical giant Pfizer gave them experimental antibiotics against meningitis. Pfizer maintained for years that it was meningitis, not the drug, that caused the deaths and disabilities. In 2011, the company paid compensation to four families as part of an out-of-court settlement.
In another example from 1994, the US and the UK tested HIV drugs on 17,000 women in Zimbabwe to see if they could prevent the virus from spreading to their children, but the trials were later regarded to have been unethical. Half of the women were put into a control group where they received a placebo, something which did not occur in trials in the US, meaning "hundreds of infants" needlessly contracted HIV from their mothers, according to an assessment of the trial published three years later.
This history of Western medical experimentation on Africans is part of the reason why the French doctors' statements were especially offensive in Morocco, says Mourad Elajouti, head of the Moroccan Lawyers Club. Morocco was a French colony until 1956 and alongside Arabic and Berber, French is still used by the government and some professional circles. It is also used on the news, meaning when the video went viral it needed no translation: millions of Moroccans immediately understood its racist undertones.
"People were shocked when they heard this, because it was coming from a medical authority," says Elajouti. "And people were afraid of the vaccine because of it." 
Doctor's Orders
What made the doctors' statements so influential is that they were scientists working for respected institutions in France, says Elajouti. Their comments may have discouraged Moroccans from getting a vaccine, he says, although drawing a direct link between them and incidents of vaccine hesitancy is tricky.
The video did make its mark among Elajouti's own family though, he says. "My mother is anti-vaccine," he says. The video "made her afraid of taking [it] because she thinks these people want to test this on Africans, and only if they have good results they will [then] use it on Europeans".
The Moroccan government has also worked hard with an effective campaign to persuade people to be immunised against Covid-19. 
"At first there was a lot of hesitance," says Ait Addi. "But when you see your colleague in work who got the first shot and the second shot and he says he's safe, then you go to get it, too."
"The African region still has a long way to go to achieve 70% of people fully vaccinated in all countries."

Researchers behind a vaccine study
Eventually, Elajouti's mother came around and got vaccinated, as did most Moroccans. The country's government claims that nearly two-thirds of Moroccans are fully vaccinated today. Although initially "the percentage of vaccination in Morocco was more than France" when the first vaccines became available, says Elajouti, the north African country now lags behind its European counterpart.
"The African region still has a long way to go to achieve 70% of people fully vaccinated in all countries," say researchers behind a study led by Phionah Atuhebwe, vaccines introduction medical officer for Africa at the WHO. Although the reasons for this are complex, misinformation played a role.
"Misinformation related to Covid-19 has led to negative ramifications on vulnerable groups, particularly the pregnant women in the African region," wrote epidemiologists behind another study that examined Covid-19 misinformation among pregnant women in Africa last year. "This 'infodemic' adds to further challenges in promoting vaccine confidence."
The fight against the pandemic is not over, and neither is the 26-page lawsuit, which was filed jointly by the Moroccan Lawyers Club, the Council of Black Associations in France, and the French Jewish Union for Peace. Although a judge dismissed the lawsuit against Locht because his statements didn't meet reasonable suspicion of violating the law, Mira still stands accused of "provoking discrimination against a group of people due to their origin" in violation of an 1881 French law. Mira's plea hearing is scheduled for September 15 of this year.
If the court rules against him, he could face fines of up to €45,000 ($48,730/£39,550) and up to one year in prison, though Rachid Madid, the criminal attorney in Paris pursuing the case, says prison terms and high fines are rare in such cases.
"Our goal is not to send Mr Mira to jail or have him punished with a high fine," says Madid. "It's just that what he said is not acceptable under French law. We want him to understand that you cannot say something that is wrong and insulting for some populations — especially African populations."
"They have to say that they respect the African population and consider them equal. That [the] African population are not lab rats," says Elajouti. 
---
Jaouad El Bakili contributed to the reporting of this article.
RELATED INITIATIVES