It takes Mohammed Hanzali 48 hours to get home to Laayoune, in the disputed territory of Western Sahara. Starting from Dakar, the capital of Senegal, he drives nearly 2,000km (1,243 miles) along Africa's north Atlantic coast. The 36-year-old Sahrawi—an ethnic group native to the western part of the Sahara desert—manoeuvres his truck full of tomatoes, onions, potatoes and mangos around potholes, onto ferries, across rivers, and through traffic jams at international borders.
But the most abundant obstacles of all are the checkpoints where Moroccan police officers demand to see proof that Hanzali is vaccinated against Covid-19.
He isn't.
"I'm afraid that if I get the vaccine, I might die," says Hanzali, citing unsubstantiated rumours he has heard. And so, each trip across the Sahara, he takes detours to avoid the police.
---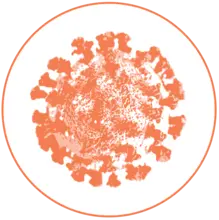 As a nonprofit journalism organization, we depend on your support to fund journalism addressing the COVID-19 pandemic. Donate any amount today to become a Pulitzer Center Champion and receive exclusive benefits!
---
"If you are stopped by the police, you promise you will go for an appointment for the vaccine and they let you go," says Hanzali. "But I never go."
Last year Morocco—which has recorded more than 1.2 million cases of Covid-19, more than any other in Africa except for South Africa—boasted the highest vaccination rate on the continent. The government claims that 63% of Moroccans are vaccinated, with more than 55 million vaccine doses administered among its population of 36 million people. It's likely thanks to the vaccine that Morocco has officially recorded only 16,165 known deaths from Covid-19, though some experts estimate the true number could be higher. One study, for example, estimated Covid-19 may have killed nearly that many people in Morocco by the end of 2021 alone.
According to one international survey published in 2019 before the pandemic began, 80% of Moroccans trusted vaccines to be safe, among the highest rates in the world. In Western Europe, by comparison, just 59% of people believe vaccines are safe and in France that figure reaches as low as 33%.
But that high level of trust may be far lower among the 600,000 people living in Western Sahara—a non-self-governing territory that is administered by Morocco. When it comes to the Covid-19 pandemic, Western Sahara is a black hole: no information exists. The area is a blank spot on the World Health Organization's global map of Covid-19 cases and vaccines because Morocco refuses to publish data about how many Sahrawis have been vaccinated in this politically sensitive region. Although the government has made vaccines quickly and widely available there, it's unclear how many Sahrawis have taken them. It's impossible for global health officials to know whether Sahrawis will be protected from current or future variants or to assess whether outside aid might be needed. (Morocco's Ministry of Health did not grant an interview).
"The lack of information on causes of deaths, and poor quality data on place of death or residence, which limits our ability to track 'hotspots' in close to real-time," says Tom Moultrie, a demographer at the University of Cape Town, who has been studying how Covid-19 deaths are reported in Africa.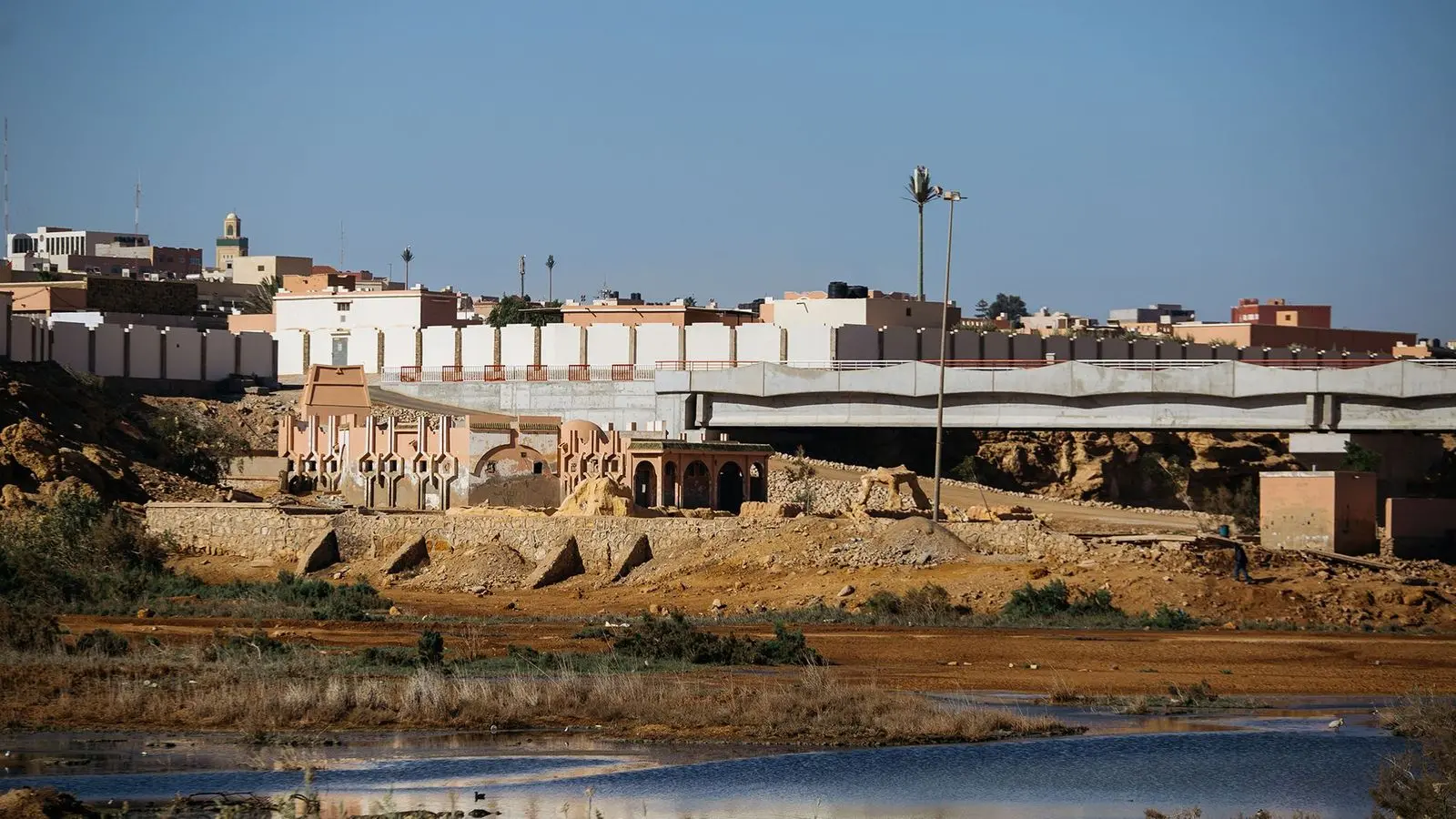 In Western Sahara "there's a lot of people that don't get the vaccine," says the truck driver Hanzali. He says he knows several people who paid 1,000 dirhams—about $90 (£74), an entire week's wage for the average Moroccan—to buy a vaccine certificate, per dose, on the black market without actually taking the vaccine.
"Even the people who took the vaccine took it not because they wanted to but because they were told to or had to," says Hanzali. "I'm not against the vaccine—I'm against the people who try to force me to get the vaccine."
Several unvaccinated Sahrawis told the BBC that their hesitancy stems from the fact that Morocco's politicians—not its doctors—have been at the forefront of the country's vaccination campaign.
"In my opinion the government used 'corona' for political purposes," says a student of media and technology in Laayoune who asked not to be named. "In Casablanca and Rabat, there were lots of protests against the government—and here too [in Laayoune]. It's because it comes from the government that people don't agree."
Three years into the pandemic, he says he still refuses to take the vaccine. His view is shared by others the BBC spoke to in the region.
But some doctors and medical researchers are trying to turn the tide. Fatiha El Hilali, a professor of immunology at Faculty of Medicine and Pharmacy of Laayoune, has heard all sorts of conspiracy theories, doubts and concerns about Covid-19.
El Hilali says Moroccans finally began taking the pandemic seriously when the Delta variant began spreading in autumn of 2020 and Covid-19 cases in the country spiked. Moroccan hospitals, including the one where El Hilali worked at the time, were flooded with more patients than they could handle. "In my hospital there was a waiting list for intensive care," says El Hilali. She knows of at least one person who died in a different hospital because of a lack of oxygen. 
At the start of the pandemic, some people didn't believe in Covid-19 because they didn't know a close friend or family member who had become sick. Suddenly, everybody knew somebody who had been affected.
Trust in one's government is one of the leading factors influencing people's decision to get the jab—and not just in Africa, but around the world
But in 2021, as the first Covid vaccines became available, a new doubt arose, this time not about the disease itself, but about the vaccine.
"Some people don't believe in medicine," says El Hilali. "Others watch those conspiracy videos." 
El Hilali witnessed the deadly result of this vaccine skepticism firsthand. "My best friend passed away from Covid," she says. Hassan, a businessman and farmer, told El Hilali he had nothing to worry about. "I've never been sick, I've never had infection. I'm very strong," he told her.
"He said there was no Covid. He was listening to videos that the vaccine is not very well tested," El Hilali says. Her friend refused to get vaccinated, and neither did his wife or two daughters. El Hilali remembers the last time she saw Hassan was over lunch at his farm. She tried explaining that everyone's immune system is unique—that even if the coronavirus didn't cause severe symptoms in him, he might still pass it on to his wife or daughters.
The younger of Hassan's two daughters, Amina, told us that her father "went to a doctor who said, 'just take vitamins'".
But the doctor didn't make him aware how Covid, as an entirely new virus, might evade his immune system, so Amina's father didn't feel any need to get vaccinated. Then, in April 2021, the entire family of four came down with Covid-19. Hassan had difficulty breathing and spent 10 days in a hospital, followed by 13 days in a private clinic undergoing treatment for the disease. On 3 May 2021, he succumbed to the virus. He was 60 years old.
What happened to Hassan "was a tragedy", says El Hilali, but it was a preventable one. After Hassan died, his wife and two daughters decided to get vaccinated. And so, Hilali tells her fellow Moroccans, should everyone else. By 2021, El Hilali was receiving 30 to 50 videos a day from friends, family and acquaintances with false or dubious claims about the vaccine. They asked her to watch it and offer her professional opinion.
"These fake videos put people in big danger," she recalls thinking at the time. She realised that her fellow Moroccans were starved for information and analysis by local experts like her. El Hilali began making TV news appearances and speaking on the radio to persuade Moroccans to get vaccinated and to counter doubts and fake news about the vaccine. Back before the pandemic, 94% of people surveyed in Morocco felt that vaccines were important for children to have.
"We already take such medicine all the time," El Hilali reminded her fellow Moroccans. "Our babies take 11 shots from the age of five"—routine vaccines that few people object to.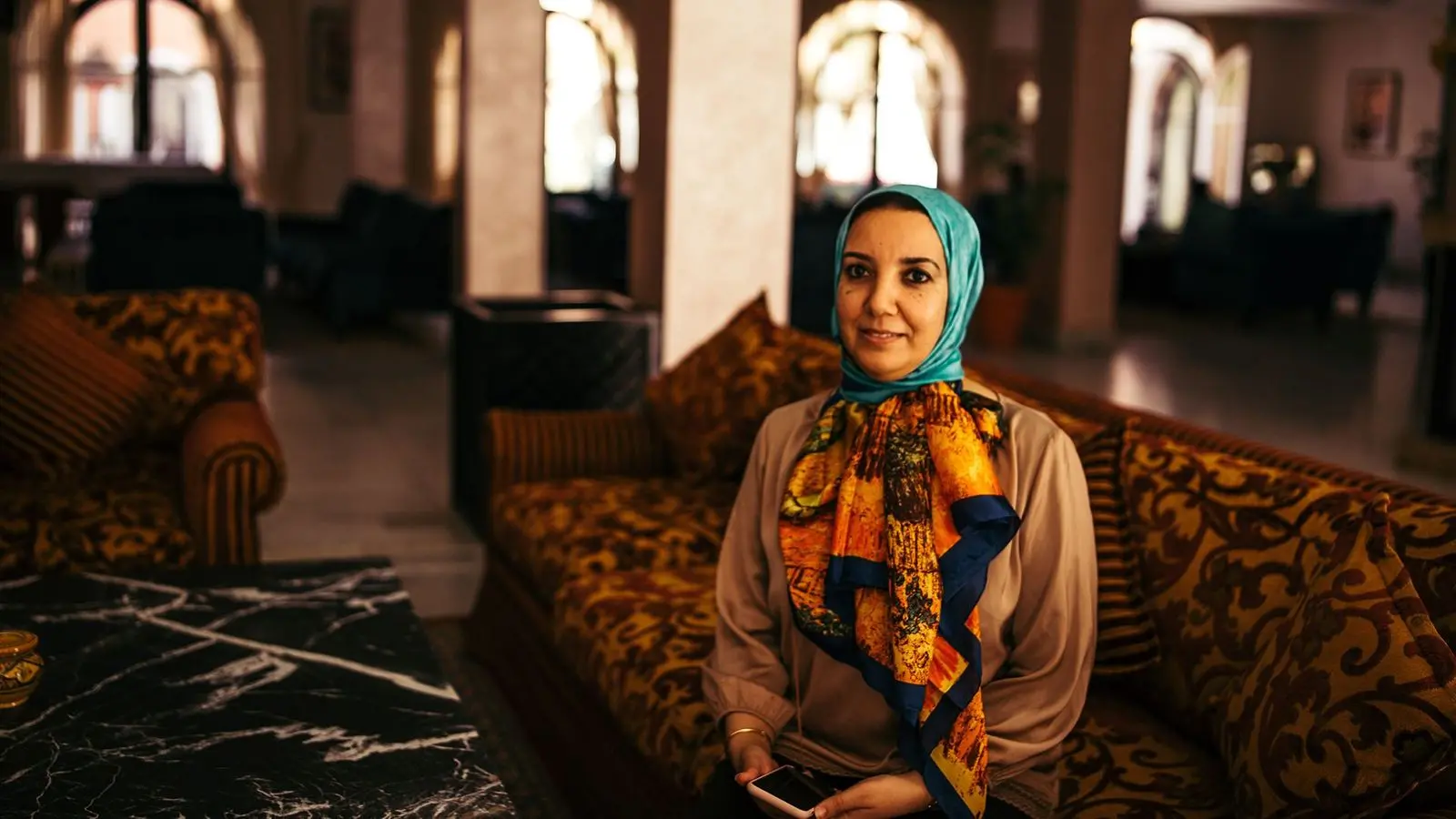 After her media appearances made her a familiar face, people began flagging her down on the street.
"Everyone asked me: am I vaccinated?" El Hilali says. "I said 'yes!'. "Some people got vaccinated because of my TV appearances. Because I wasn't from government, I wasn't part of a political party, they trust me."
El Hilali's success is emblematic of the fact that trust in one's government is one of the leading factors influencing people's decision to get the jab—and not just in Africa, but around the world. When researchers surveyed people in 19 countries about their trust in vaccines, they found that "respondents reporting higher levels of trust in information from government sources were more likely to accept a vaccine."
In West Africa, 68% of people surveyed in five countries by the nonpartisan polling nonprofit Afrobarometer said they "don't trust the government to make sure that Covid-19 vaccines are safe" and 62% said they "don't trust official numbers on Covid-19 cases and deaths." 
"Those who did not trust their government were five to 10 times less likely to want to be vaccinated," according to the World Bank, while "in Ghana, 40% of those who are unwilling to be vaccinated cited mistrust of the government".
Moroccans were far more likely than other Africans surveyed by the Africa CDC to trust their government as a reliable source of information about Covid-19. In Morocco, 78% of respondents said that vaccines are safe and important and 70% said they'd be willing to take a Covid vaccine.
El Hilali now has nearly 200,000 subscribers on YouTube, where she tries to lead her online audience through the science around vaccines. In one video lecture titled "Our Extraordinary Immune System", El Hilali describes her research into a genetic trait that may cause some people's bodies to react too aggressively to Covid-19. "People with HLA-DRB1 have an aggressive immune system," El Hilali explains. To make the science relatable, she used the analogy of a Fiat driving at 60km/h (37mph) and a Ferrari driving at 300km/h (186mph). "As for the Ferrari, a crash would be fatal, but the Fiat that goes slowly will easily (avoid) the crash."
Despite research by experts like El Hilali, the lack of data in places like Western Sahara hinders scientists' understanding of the true toll of the pandemic. On paper, deaths and severe illness from Covid are much lower in Africa than in North America or Europe. It's possible that Covid-19's toll in Africa is simply more invisible than in the West.
The WHO estimates that as many as 92% of deaths in Africa go unrecorded.
An investigation by the BBC estimated that roughly half of all deaths in Africa weren't recorded even during pre-pandemic times, while the WHO estimates that as many as 92% of deaths in Africa go unrecorded. People without access to affordable healthcare often pass away at home, uncounted, meaning it's impossible to quantify how many people may have died from Covid-19 without being counted.
In Morocco, several health researchers credited the swift actions taken by the country's leader as a factor in Morocco's relative pandemic success. Within days of the first documented Covid case in Morocco in March 2020, King Mohammed VI declared a national health emergency that required nearly all businesses to close and forbid people from leaving their homes. In contrast, former US President Donald Trump was downplaying the seriousness of the virus and made false statements about how the US was faring, and refused to take measures to stop Covid's spread such as securing vaccines.
Still, the show of force by Morocco's King may not have persuaded everyone. Some Sahrawis in and around Laayoune said government directives only increased their mistrust.
"I've never met a doctor who tried to convince me—it's only government," says the truck driver, Hanzali. He doesn't trust politicians because "the authorities just tell us what they want us to do" whether it's in people's best interest or not. He says he empathises with Moroccans who took to the streets of major cities in October 2021 to protest the government's new decree that only vaccinated people could enter restaurants, entertainment venues, and even government offices, which some viewed as a de facto mandate to get the vaccine.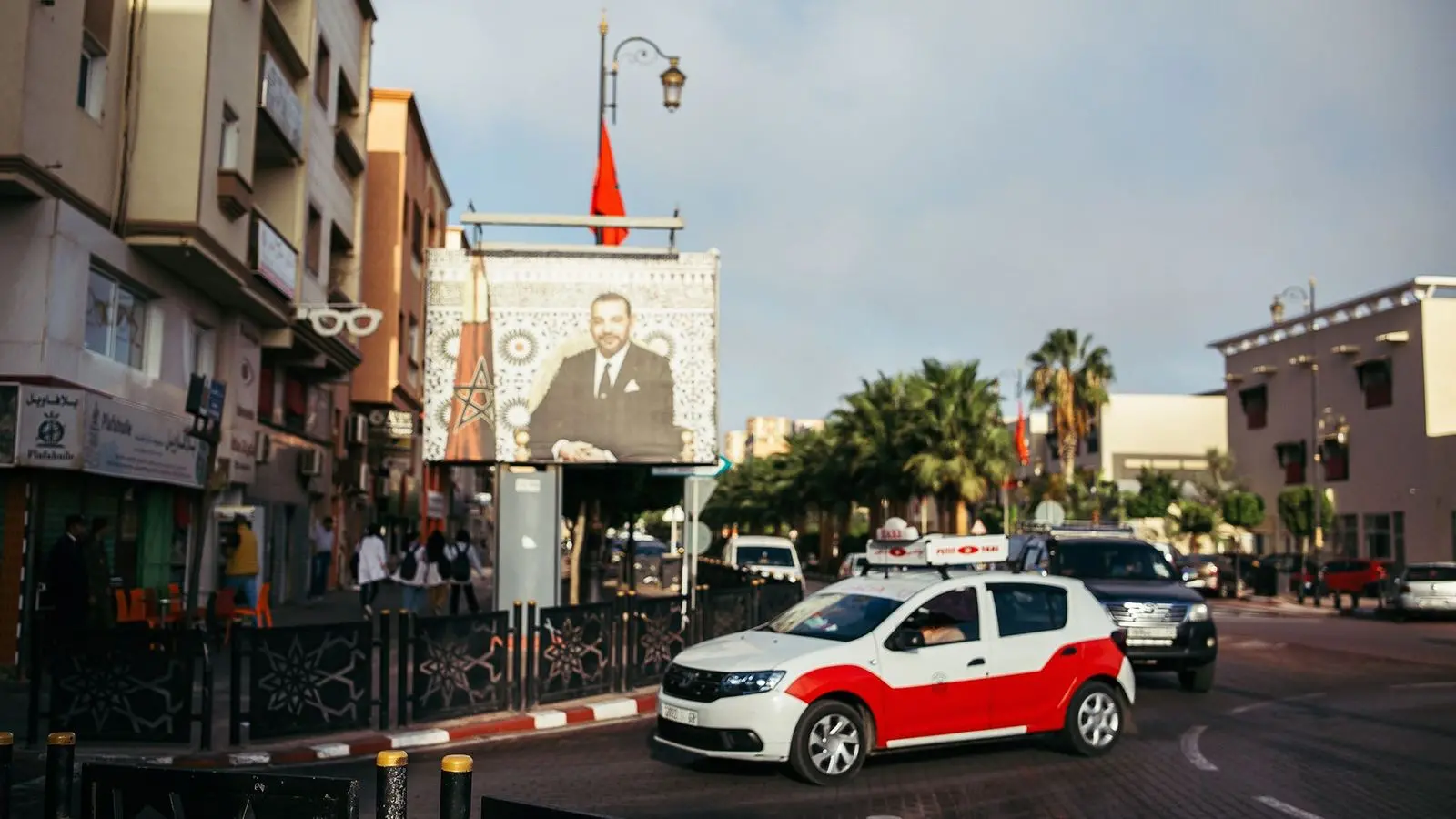 If El Hilali is correct, there may be a better way. Hanzali says if he had the chance to speak directly with a medical expert like El Hilali, he'd probably be persuaded to follow her advice and take the vaccine.
But for others, it may be too late. Even well-educated people—like a professor of mathematics who El Halili knows—still refuse to get vaccinated. She hopes she won't lose yet another friend to the disease.
"I said 'You are responsible for other people's deaths. Maybe your immune system is good, but you will spread it to others.'
"He said: 'Nothing is certain.'"
---
* This article is the first in a three-part series on Covid-19 and vaccinations in Morocco and Western Sahara.
RELATED ISSUES

COVID-19

Governance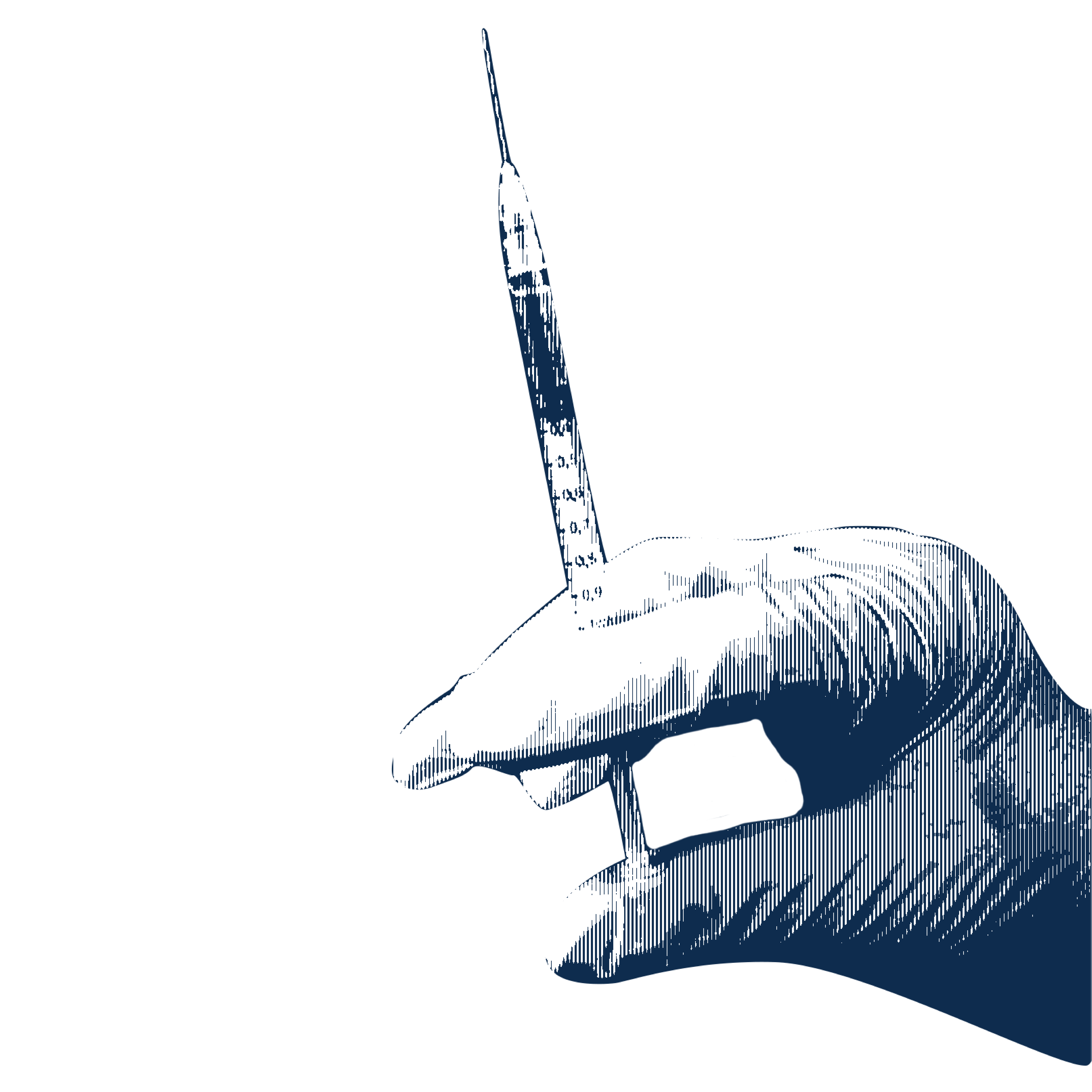 Health
RELATED INITIATIVES