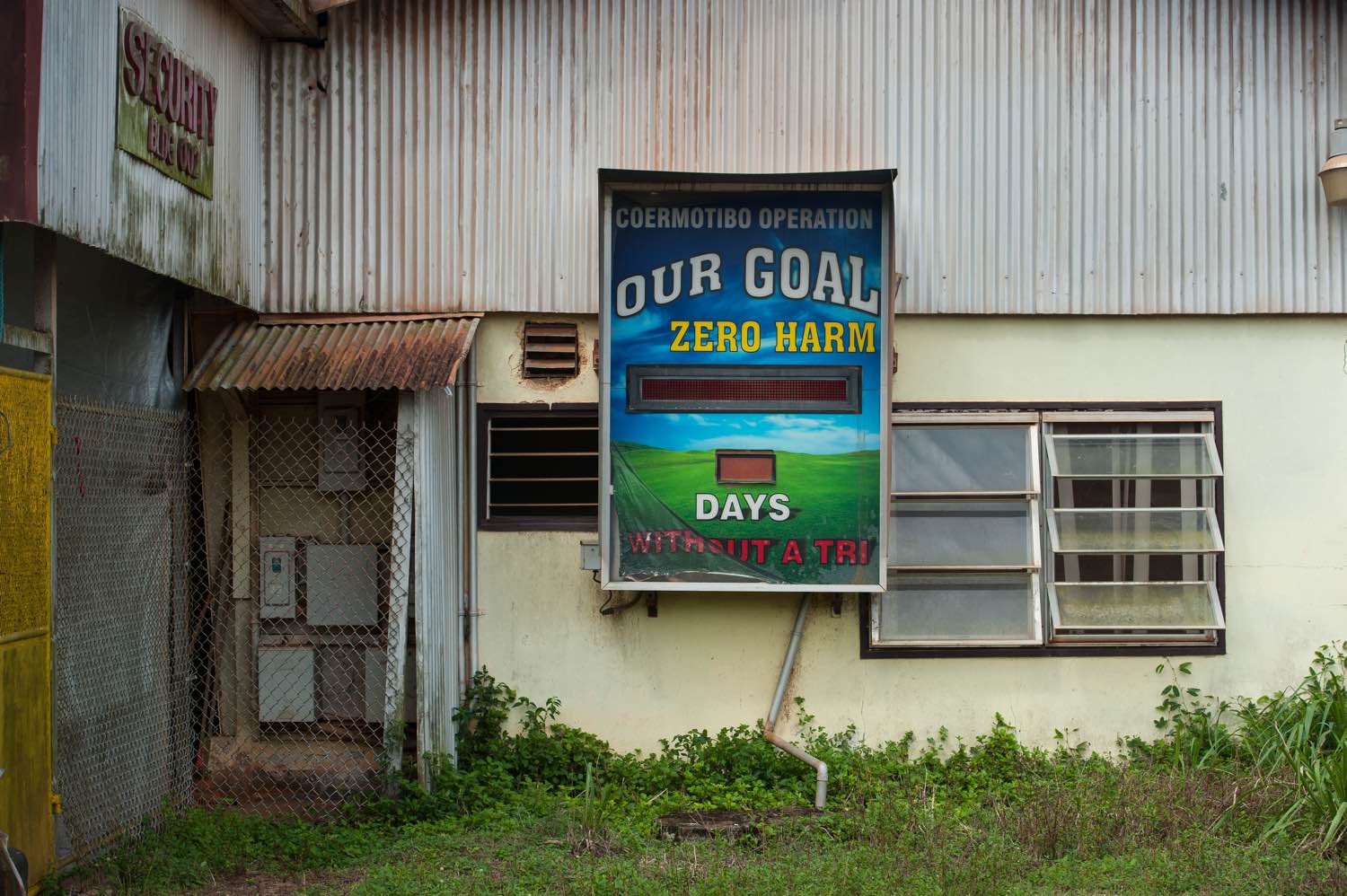 'Party town to war zone'
Alcoa's century in Suriname was conceived in once-forested Moengo, on the Cottica River, in 1916. Mining brought Dutch and American managers, Creole construction workers, indentured laborers from Indonesia and even Frenchmen who escaped from the prison in their country's neighboring colony of Guiana. Barges of bauxite floated off to Paranam; Mobile, Ala.; Brazil, Japan, France, Germany, Italy, England and the Netherlands.
The 1958 Brokopondo Agreement — which brought an alumina refinery and aluminum smelter to Paranam as well as the Afobaka dam that electrified Suriname — brought a new surge of prosperity.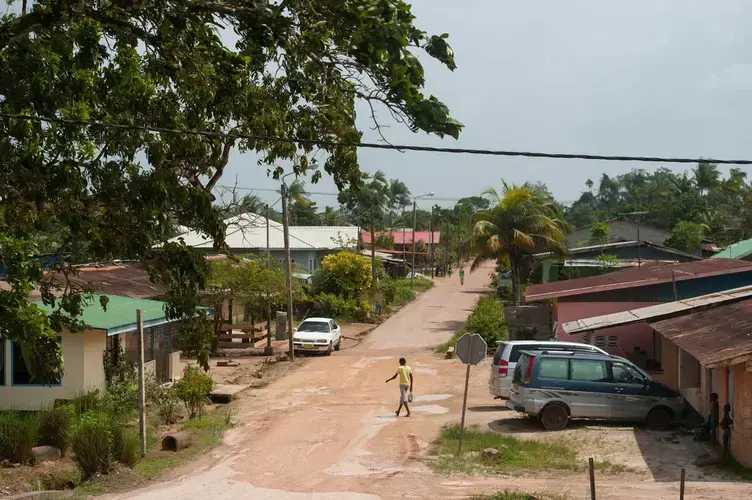 "A few years after that, we had electricity and my mother didn't have to wash on a washboard," recalled former Suralco employee Remy Vyzelman, 68.
Mr. Vyzelman, who now operates a port facility in Paramaribo, said Alcoa also brought safety, health and quality standards that benefited workers. "They had the highest standards in the world," he said. "The company brought a lot of good, new management techniques to the country."
Alcoa retiree Russell Yester of McCandless recalls what it was like being stationed in Suriname from 1971 to 1975.
"It was a very Third World, underdeveloped country trying to find its way," he said. "There were virtually no other top-shelf employers besides Alcoa."
Anton Brandon, 69, was stationed in Moengo at about the same time. He grew up in Suriname and joined Suralco, Alcoa's Suriname subsidiary, as an intern in 1969. Two years later, he was a full-time industrial engineer.
"Moengo was a fantastic place to be a bachelor," Mr. Brandon said. There was always something to do — the Casa Blanca staff club, two theaters, the golf course, tennis courts and swimming pools — for the 1,100 Suralco employees in the town, he said. "I was young. They had daughters."
More than a decade later, there was a different kind of activity in Moengo: a civil war that lasted from 1986 until 1992. It pitted President Desire Delano "Desi" Bouterse, a leader of a military coup that seized power in 1980, against Moengo-area native Ronnie Brunswijk, the head of the rebel faction known as the Jungle Commando.
Mr. Brunswijk's rebels temporarily halted Suralco's operations. After the war, the government took over municipal functions in Moengo.
Mr. Brunswijk lost the war but is now a member of the National Assembly. He has large timber and mining interests, the country's best soccer team, and uncontested control over the Moengo area. He did not respond to interview requests.
"You have a regional warlord with much influence," said Mr. Schalkwijk. "It's not in the best interest of the country."
Mr. Vyzelman left Suralco in 1995, three years after the end of the civil war that, he said, changed the company.
"Suralco was not the same anymore. It was becoming a different company," he said.
More changes were in the works. Market conditions made Alcoa realize it had to be more cost-competitive. The company closed Suralco's aluminum smelter in 1999.
Gradually, convenient sources of the bauxite ore that fed Paranam's alumina refinery were depleted. And the refinery's costs were much higher than those of Alcoa's other refineries and those of its competitors, a handicap compounded by falling alumina prices.
So the same kind of blight that Pittsburgh and other Rust Belt towns had experienced came to Moengo and Paranam.
It flows downhill
"This happens more and more often," said Gladys Renfurm, an elementary school teacher, as she stood over one of several stinking rivulets that ran down streets in her Moengo neighborhood. "If it has rained, you can't breathe."
Ms. Renfurm lives on a block of small, wooden houses originally built for Alcoa's hourly laborers. The streams flow out of pipes that run under the "staff village," in which management once lived.
The staff village was once Moengo's best neighborhood. Now fenced off, Alcoa is pressing the government to take it, for free. The company has given the country multiple deadlines to accept the property, but officials just never seem to sign the transfer documents, said Ruben Halfhuid, Suralco's managing director.
"They like to keep us on the hook. That is what I feel," said Mr. Halfhuid. The company is grudgingly continuing to pay for security and lighting.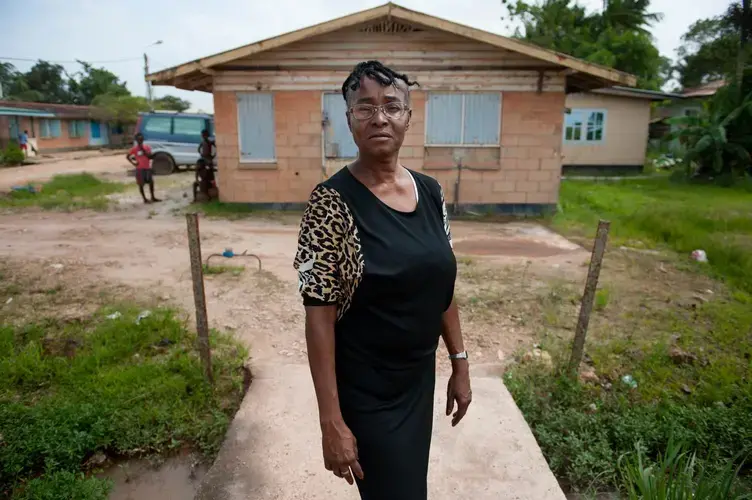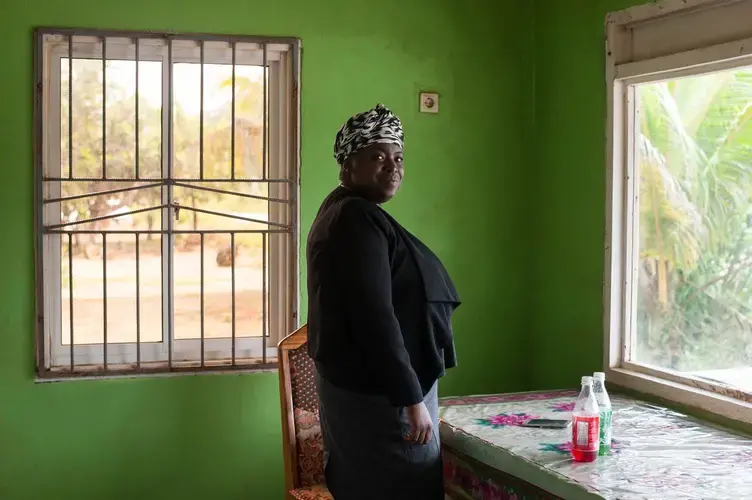 Some in Moengo think the government should demand training and equipment before taking title to Alcoa's legacy.
Alcoa "built a [sewer] system and didn't train people to take care of it," said Berryl Tempo, a Moengo-area native who runs Foundation Okanisie Pikien, which focuses on child development. She's setting up a new office in a shipping container near the staff village. "It's their piece of the town," she said. "They should take care of it."
That's not always easy, said Akash Nendlal, a manager for environmental, health, safety and security with Alcoa's subsidiary. At times, squatters have occupied staff village houses.
"They said, well, Suralco isn't using the houses, we have housing problems throughout the country and the region, so we're taking these houses," he recounted.
The company had to send security from Paramaribo to oust the squatters. Mr. Nendlal said his Moengo-based security man proved ineffective, because it was "his brother, his cousin, his mother [who] went to occupy the houses."
Straightforward demands
There are some signs of economic life.
Marcel Pinas, an internationally known visual artist from the Moengo area, created the Tembe Art Studio in a wing of a shuttered hospital that Alcoa built. (The town now relies on a clinic for health care.) In addition to permission to use the space, Alcoa's subsidiary donated $50,000 to fund a music studio.
"In the next five to 10 years, we'll have professional trainers here so we can start Moengo University," said Vincent Reit, who works with Mr. Pinas. "In this whole country, we only have one university. We need another university, and why not here in Moengo?"
For now, the studio holds annual arts festivals, hosts artists-in-residence and teaches the town's young people. Mr. Callender, the sculptor, was surprised that 40 or 50 local kids showed up for each of his workshops at Tembe. He said he might get a half-dozen kids in the Netherlands.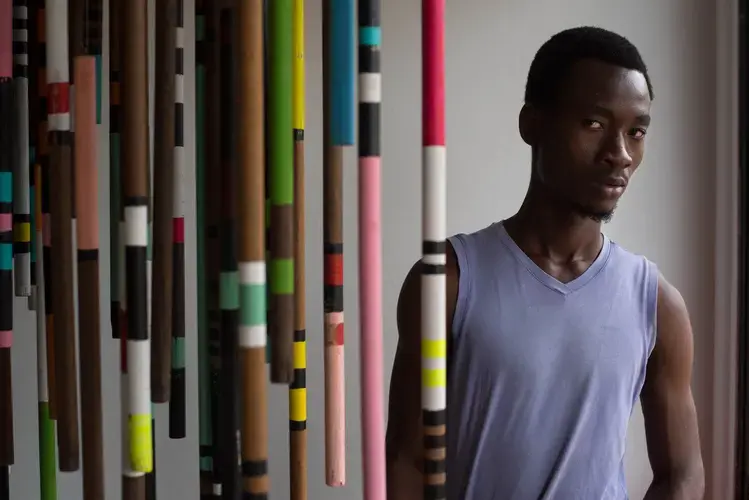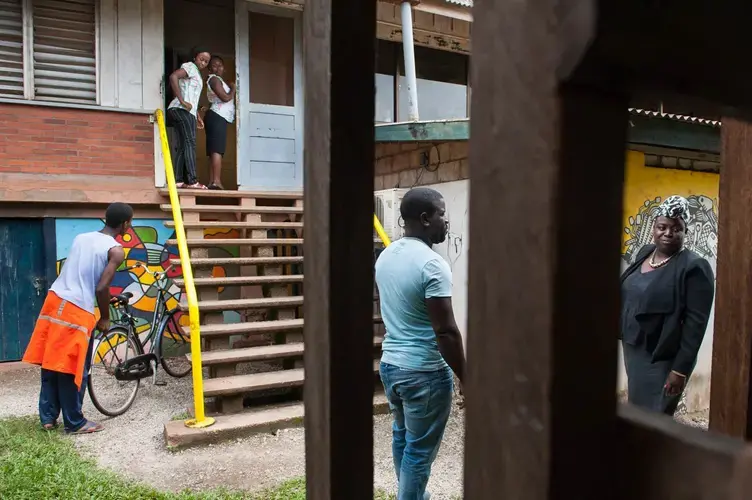 In Moengo, he said, the kids "just actually want something to do, I have the feeling."
Rossiano Toto, 21, mixes music in Tembe's studio, models clothing, shoots photographs and video. Though his grandfather worked for Alcoa, he doesn't pine for the days of the company town.
"I will have my own company," he vowed.
In Paranam, Alcoa is developing a site plan for the Paranam Industry Center, a proposed industrial park that would focus on agricultural and chemical businesses. Mr. Halfhuid said about 30 companies have expressed interest in locating there.
But the government needs to provide incentives for those businesses, make it easier for them to get the licenses and permits they need, and improve roads and other infrastructure, he said.
Potential tenants, he said, want the park to be operated by a private owner, not the government. "That was a straightforward demand," Mr. Halfhuid said.
He warned that the 30 companies could lose interest if Alcoa and Suriname cannot quickly agree to the terms of the company's exit from Suriname. Those talks have been stymied by the company's desire to keep operating the Afobaka Dam until the end of 2019 and the National Assembly's demand that Alcoa immediately turn over the country's biggest source of electrical power.
"The Paranam industries project has a fixed timetable. If we lose that timetable, a lot of industries internationally that want to come are going to go away," Mr. Halfhuid said. "So if by August this year we don't have the contours of a definitive agreement, I'm in trouble with that project also."
RELATED ISSUES