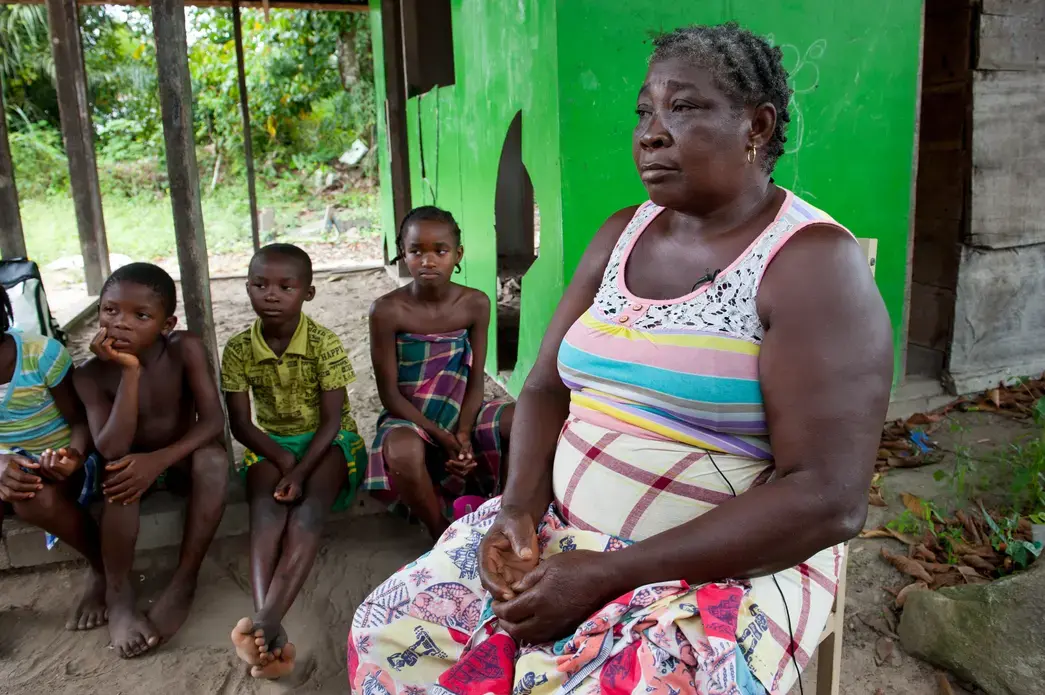 Emelien Adjako sits for an interview in her village of Kajapaati along the Suriname River on Tuesday, March 14, 2017. Adjako was one of those from over 40 Saamaka villages displaced by the flood waters caused by the formation of a reservoir with the construction of the Afobaka Dam. Built by Suralco to power a now defunct aluminum smelter, the dam now provides about half of Suriname's electricity, none of which has reached Adjako's replacement home. Image by Stephanie Strasburg/Pittsburgh Post-Gazette.


View the full interactive series on the Pittsburgh Post-Gazette. 
AFOBAKA, Suriname — It electrified this South American country even as it drowned a jungle, so the 1.2-mile-long dam Alcoa built here to harness the Suriname River is more than stone and turbines. It's a symbol, in this tropical land of 560,000, of progress, trauma and a global company's ability to dominate a little country's landscape and society.
Now the Alcoa Corp. is leaving Suriname, and the Afobaka Dam's future rivets everyone from the capital's dealmakers to the forest's subsistence farmers.
In a country just north of the equator that would fit within a combined Pennsylvania and West Virginia — a country that's already in a downturn locals call "the crisis" — Alcoa's decision to permanently end mining and refining has delivered a resonating blow.
Alcoa, the aluminum company founded in Pittsburgh in 1888 that eventually spanned six continents, set up shop here in 1916 when it found bauxite beneath the jungle floor. Cutthroat conditions in the global aluminum market compelled a shutdown in November 2015.
Halfway through that century, Alcoa finished the dam, flooding a forest people's heartland but also jolting a plantation-based economy into the industrial age. Alcoa created mammoth mining and refining sites and raucous river towns, building a middle class while toughing out a nation's independence, civil war and an unstable government.
"You need to understand that after 100 years of [Alcoa] being in Suriname, this thing is so emotional for Surinamers," said Ruben Halfhuid, managing director of Suralco, the Alcoa subsidiary in the country. "But there are also people who are thinking of these things ... in an adult way."
Controversial negotiations between the company and the government — focused largely on the dam but also on environmental and humanitarian issues — are coming to a head, even as protests against the president's economic policies clog the streets. Alcoa's departure from a country with little global profile could test the company's commitment to a sustainable approach to metals.
"We are not strong against a company like Alcoa," said Jennifer Simons, chair of Suriname's National Assembly. "This is a very large thing for a small country."
In March, a Pittsburgh Post-Gazette team, supported by the Pulitzer Center on Crisis Reporting, explored Alcoa's dam, crumbling towns that the company had built, abandoned strip mines, jungle resettlement villages and halls of government that echo with accusations of secret deals.
This series will explore the close of Alcoa's Suriname century through those places and their people, from the business magnate negotiating the dam's future in the capital to the elderly matrons who still recall their flight from jungle villages as the reservoir filled. Just as the Afobaka Dam's development occurred in the middle of that century, it's now a centerpiece of a country's turmoil. 
'Paying way too much'
On a blazing day in Paramaribo, Suriname's leading businessman, Rudi Dilip Sardjoe, sat in an air-conditioned office on the palm-shaded avenue of Galileistraat, attributing much of what is best about this capital city to Alcoa.
He said it's hard to imagine "if Alcoa was not here, how Paramaribo would look. Because we got a lot of funds from them, and we benefited — our education system, everything — one or the other way."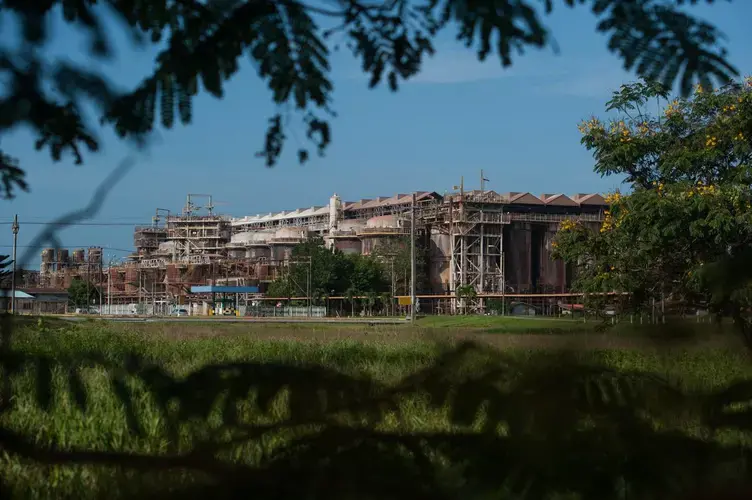 That's a view the company touts at every turn. Even as production slowed, Alcoa touched Surinamese life at many levels, supporting everything from schools for special needs students to homes for seniors with dementia.
But there has long been a counter-narrative — that foreign companies, enabled by a weak government, take far more than they give — and now the dam that provides more than half the country's electricity also powers that storyline.
"We're paying way too much at the moment" for the dam's power, said lawmaker Gregory Rusland, the country's former minister of natural resources. "It's a major issue that we have to look at today."
Some say Suriname's now-ending ride on the aluminum industry's roller coaster started with a sharp-eyed convict.
According to documents in the Alcoa files at Pittsburgh's Sen. John Heinz History Center, legend has it that around 1898, an escapee from France's penal colony of Guiana fled west into what was then a Dutch territory and spotted some reddish rocks.
He happened to be from Les Baux, in France, and recognized the ore named for his hometown.
Word got around, and by 1915 mining companies had representatives combing the hills for bauxite — aluminum's ore. At that point the market for aluminum foil was only 5 years old, and the metal was just emerging as the key component in lightweight aircraft.
Alcoa found in Suriname, circa 1916, "an almost forgotten and impoverished Dutch colony … which had to look forward to a future without a glimmer of hope," according to a glossy, celebratory magazine the company produced in late 2014.
It was a land of subsistence farms and wild rubber extraction, plus "colonial plantations" producing cocoa, coffee and sugar. In Alcoa's first half-century there, the company mined bauxite to the east and south of the capital and sent it abroad, by boat, for processing. In 1958, the company, the local minister-president and the Dutch governor agreed on a plan to power an ore-to-aluminum industrial complex and signed the 75-year Brokopondo Agreement, named for the town just north of the proposed dam site.
From 1959 through 1965, Alcoa built the Afobaka Dam, and in Paranam a refinery to turn bauxite into alumina, and a smelter to convert that to aluminum ingots. The plans were crafted "on the drawing table of Alcoa's Engineering Department in Pittsburgh," according to a company history of the project.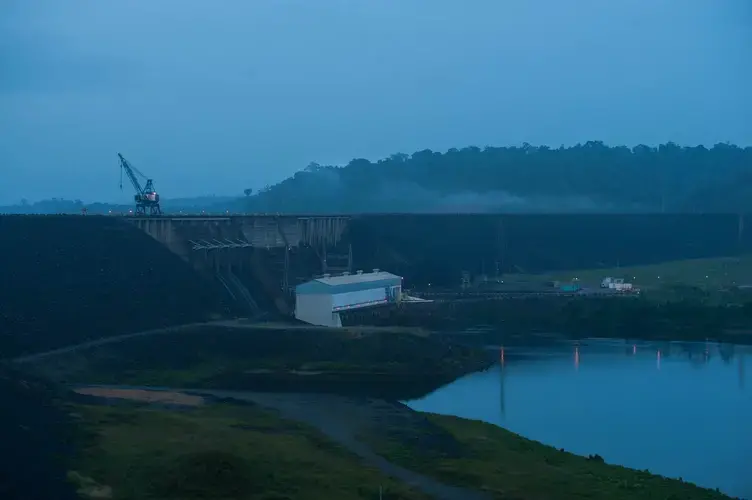 About 10 million cubic yards of sand, rock, clay and concrete went into building the Afobaka hydroelectric dam, about 70 miles south of Paramaribo. Backed by a 618-square-mile and 264-foot-deep reservoir, the dam was designed to generate 189 megawatts of electricity, although it now operates at about two-thirds of that capacity.
The lengthy Brokopondo Agreement contained just one sentence about the 6,000 people living in 43 villages just upstream of the dam — leaving it to the government to "remove the population, the buildings and other property from the reservoir area."
'A very good deal for Alcoa'
Shortly after Suriname became independent in 1975, Alcoa's employment in the country settled at about 5,000. Many of the workers were unionized. Their families got free education and health care. Their country got power — at a price.
The 1958 agreement gave Suriname's government a fraction of the dam's cheap electricity priced at 0.4 cents per kilowatt hour. But circumstances changed in 1999 when Alcoa closed the smelter, a big user of the dam's electricity.
Although many say the smelter's small size and environmental issues were the reasons for the shutdown, there was a nagging suspicion among some that Alcoa had another motive.
Henk Ramdin, Suralco's general manager until retiring shortly before the smelter was shuttered, said many employees at the time believed the company could make more money selling the power than it could making aluminum.
"They didn't say it openly, but I could feel it," Mr. Ramdin recalled.
An Alcoa spokesman wrote that such decisions are based on "a comprehensive evaluation of market conditions, regulatory certainty, and capital requirements," but declined to be more specific.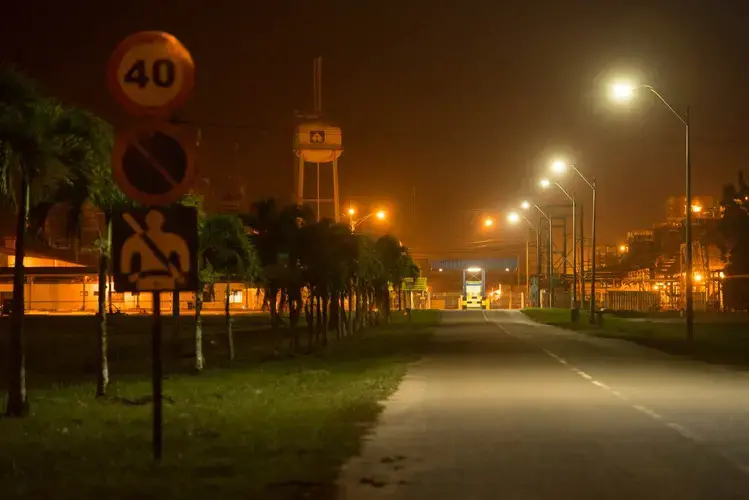 Because it no longer needed electricity to fuel the now-closed smelter, Alcoa initially wanted to use the power to generate steam needed at its Paranam refinery. But Suriname's government wanted to purchase the surplus electricity, according to Mr. Halfhuid, and Alcoa agreed to provide it.
However, that meant Alcoa had to purchase oil to generate steam for its refinery. To offset those costs, Alcoa based the price of the electricity it sold to the government not on the cost of running the dam, but largely on the price of heating oil, then $13.28 per barrel.
"This was a very good deal for Alcoa," said Viren Ajodhia, a Paramaribo energy consultant. "Physically, they [the government] were getting the power from Afobaka. Financially, they were getting it from Paranam."
The oil price-based electricity contract and Suralco's declining operations meant that by 2010 or 2011, Suriname was paying more to Suralco for electricity than it was receiving in tax and other revenue from the company's operations, according to Ms. Simons, the speaker of the National Assembly.
Just how much the government is now paying Alcoa is a matter of dispute. Suralco's Mr. Halfhuid put the price at 3 cents per kilowatt hour, or "about $3 million per month," which he described as a bargain. He declined to say how much it costs Alcoa to generate a kilowatt hour.
Mr. Rusland, though, put the price at 8 or 9 cents per kilowatt hour vs. the 0.25 to 0.4 cents per kilowatt hour he estimates it costs to generate the electricity.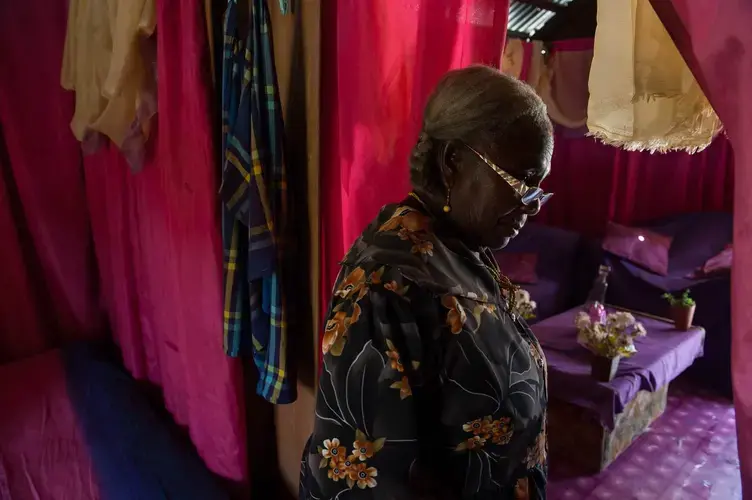 An Alcoa spokesman wrote in response to questions that the cost of generation "is much higher than this speculative estimate," and that the price charged the government is contractual and ensures "that the asset continues to operate reliably, efficiently and safely."
Mr. Ajodhia estimates the government is paying Alcoa about 5 cents per kilowatt hour plus an annual surcharge of $1.2 million. He said whatever the price is, it is a significant multiple of what it costs Alcoa to produce the electricity.
"People are throwing a lot of numbers around just to confuse the issue," he said.
A company ready to go home
The dispute over the dam and electricity pricing came to head in October 2015, when Alcoa and Suriname's current minister of natural resources signed a nonbinding memorandum of understanding outlining proposed terms for Alcoa's departure.
Alcoa agreed to clean up its mines and industrial sites to U.S. standards, to consider eventual mining of bauxite in western Suriname, and to give the dam to the country's government at the end of 2019 — 13 years before the Brokopondo Agreement ended.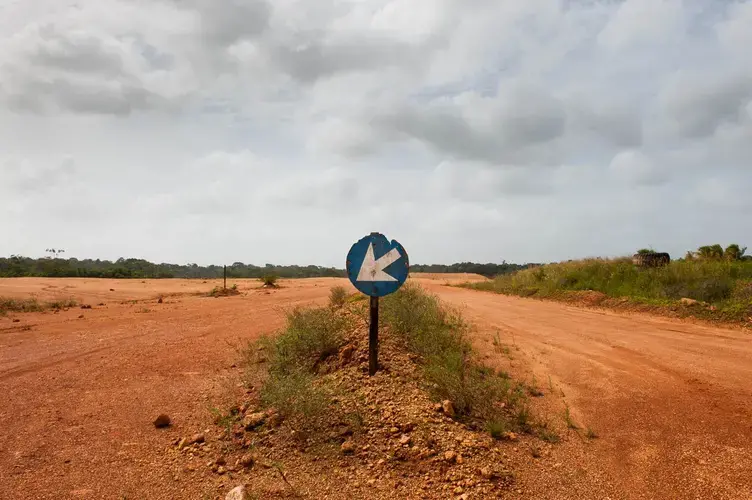 Until then, the government would continue to purchase electricity from Alcoa using the formula based on the price of oil. The memorandum of understanding provides that the oil price on which electricity rates are based automatically escalates $3 a barrel annually until then. It guarantees that Suriname will pay more for electricity each year if the government accepts the nonbinding agreement.
The National Assembly unanimously rejected the memorandum a month later, with members arguing that an end to Alcoa's manufacturing should mean an immediate government takeover of the dam, and presumably lower electricity prices. The assembly was roiled again in February, when members learned that the minister of natural resources had continued to negotiate under the memorandum anyway.
"Alcoa decided to leave the country early. I think that has consequences," National Assembly member Krishna Mathoera said in a March interview. "The most important thing is the dam. That should be handed over to Suriname immediately."
Said Ms. Simons, the speaker: "The dam is ours."
President Desi Bouterse shows no inclination to demand a prompt transfer of the dam.
Mr. Sardjoe, who heads a presidential commission negotiating with Alcoa, said the country lacks leverage. "When you're coming in my house, it's easy to deal with the terms and conditions under which you can come in the house. But [when someone is] leaving the house," he said, it's hard to "tell the guest, hey, you can leave under these conditions."
If the company and country can't settle, matters would ultimately be decided in an adversarial arbitration process before the International Chamber of Commerce in Paris. "My president," said Mr. Sardjoe, "will not make war over bauxite."
Who owns the dam?
To get a sense of how Alcoa might fight an effort to seize the dam, Suriname's government is watching a dispute over Alcoa's former Yadkin hydroelectric dam in Baden, N.C., 2,600 miles to the north.
North Carolina sued the aluminum producer in 2013, more than a decade after Alcoa closed a smelter there. The state's argument was the same as Suriname's: You closed up shop, so the dam is ours.
"The benefits of the Yadkin River belong to North Carolina's people," then-Gov. Pat McCrory said at the time the lawsuit was filed. "We should be able to use it for North Carolina water needs and to create North Carolina jobs."
A federal judge disagreed, ruling in 2015 that Alcoa had proved it owned portions of the Yadkin River where its four hydroelectric dams are located. The state appealed the decision, but the federal appeals court affirmed the lower court's ruling this month.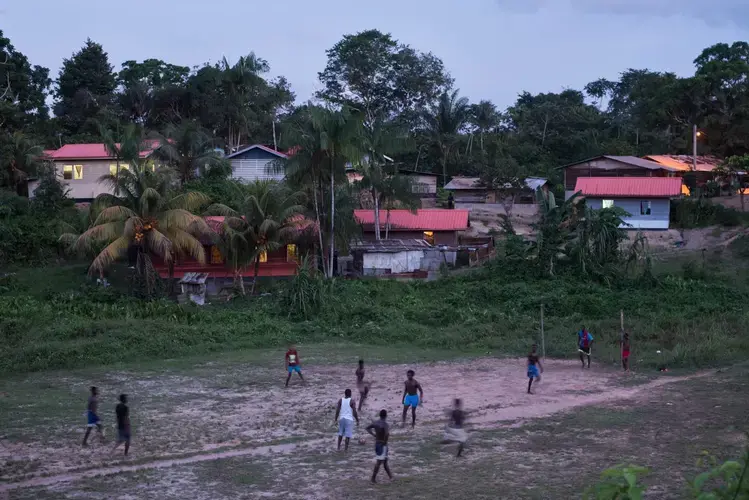 In the meantime, Alcoa sold the Yadkin dams to an affiliate of Cube Hydro Partners, whose portfolio includes two dams on the Allegheny River in Freeport, one on Mahoning Creek in Armstrong County, and another on the Cheat River in Monongahela, W.Va.
Arconic, the new company created in November when Alcoa separated its parts and components business from its mining, refining and smelting businesses, received $238 million from the sale of the Yadkin dams and expects another $5 million in additional payments.
The immediate future of North Carolina's economy did not hinge on the dam case.
Alcoa's decision to leave Suriname, though, came as the country entered a period the locals call "the crisis" — a decline in gross domestic product of 10 percent last year, combined with 55 percent inflation. Strikes, power outages and floods have added to the tumult. This month in Paramaribo, thousands of people have repeatedly protested against the government and its failure to stop inflation.
As Alcoa's endgame plays out, leaving Suriname with little to show for its bauxite century but environmental issues and displaced jungle clans, the issue of the Afobaka Dam lies in the lap of a government that faces allegations of incompetence and criminality.
The dam is an imposing reminder that, for all Alcoa has done for this troubled country, the company was a colonial guest that capitalized on the country's resources. Now that it is no longer making things here, Alcoa is perceived as a privately owned utility that should be put out of business.
"They are making money with the dam. … It's our water they are using to generate electricity," said Wendell Asadang, a National Assembly member from Brokopondo. "I don't think that's correct."
RELATED ISSUES

Trade

Issue
Land and Property Rights
Land and Property Rights