Project August 7, 2018
The Prison Next Door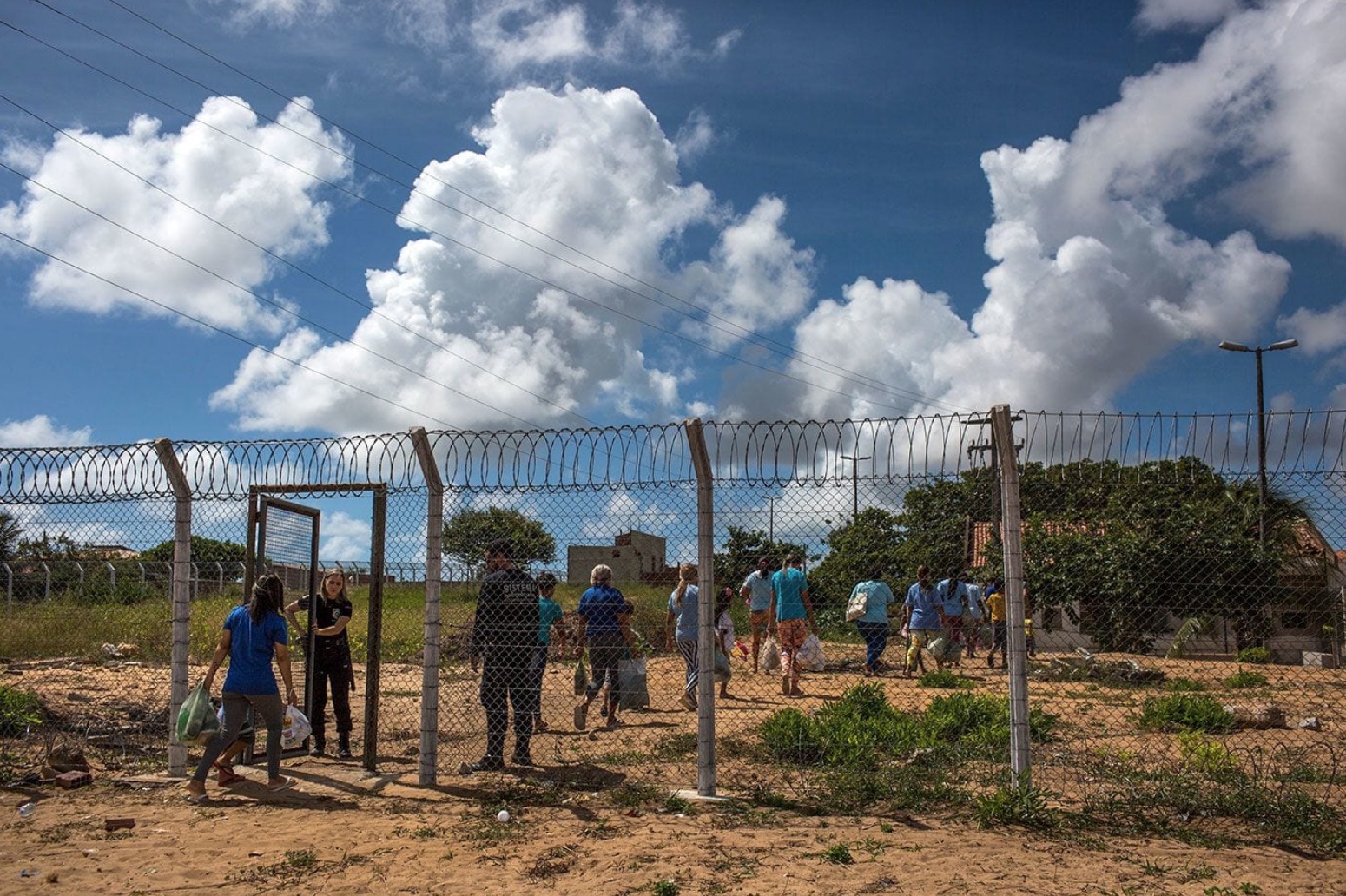 Livia* remembers the day she heard the elderly woman scream when a human head rolled into her yard. The sun was biting as she walked down the red dirt path from the prison gates to her home, one of several tiny, numberless houses in the community outside of Alcaçuz, a maximum-security prison in Brazil's northeast. She was returning from a visit with her husband, Junior, when the massacre that killed 26 prisoners started.
Many of the inmates' wives heard the scream that day because, like Livia, they live next door to Alcaçuz. Some women uproot their lives to live in the neighboring community, while those who live farther spend days at their friends' homes, all to make sure they don't miss visits. They stand outside the gates in the grass for hours before being let in, drinking coffee sold by enterprising neighbors and holding hands in prayer circles as they wait. Their bond has become strong over the years.
These women—the wives, girlfriends, and mothers of the men incarcerated at Alcaçuz—are the unseen victims of Brazil's notorious prison system, which has the fourth-largest prisoner population in the world. While riots and massacres have become commonplace in its penitentiaries, calls for reforms have been met with broken promises. Inmates have been left to live in squalid conditions, and it's the women in their lives who are left to take care of their families, both inside prison walls and out.
*not her real name
RELATED ISSUES