Project April 17, 2018
Hands Across the Hills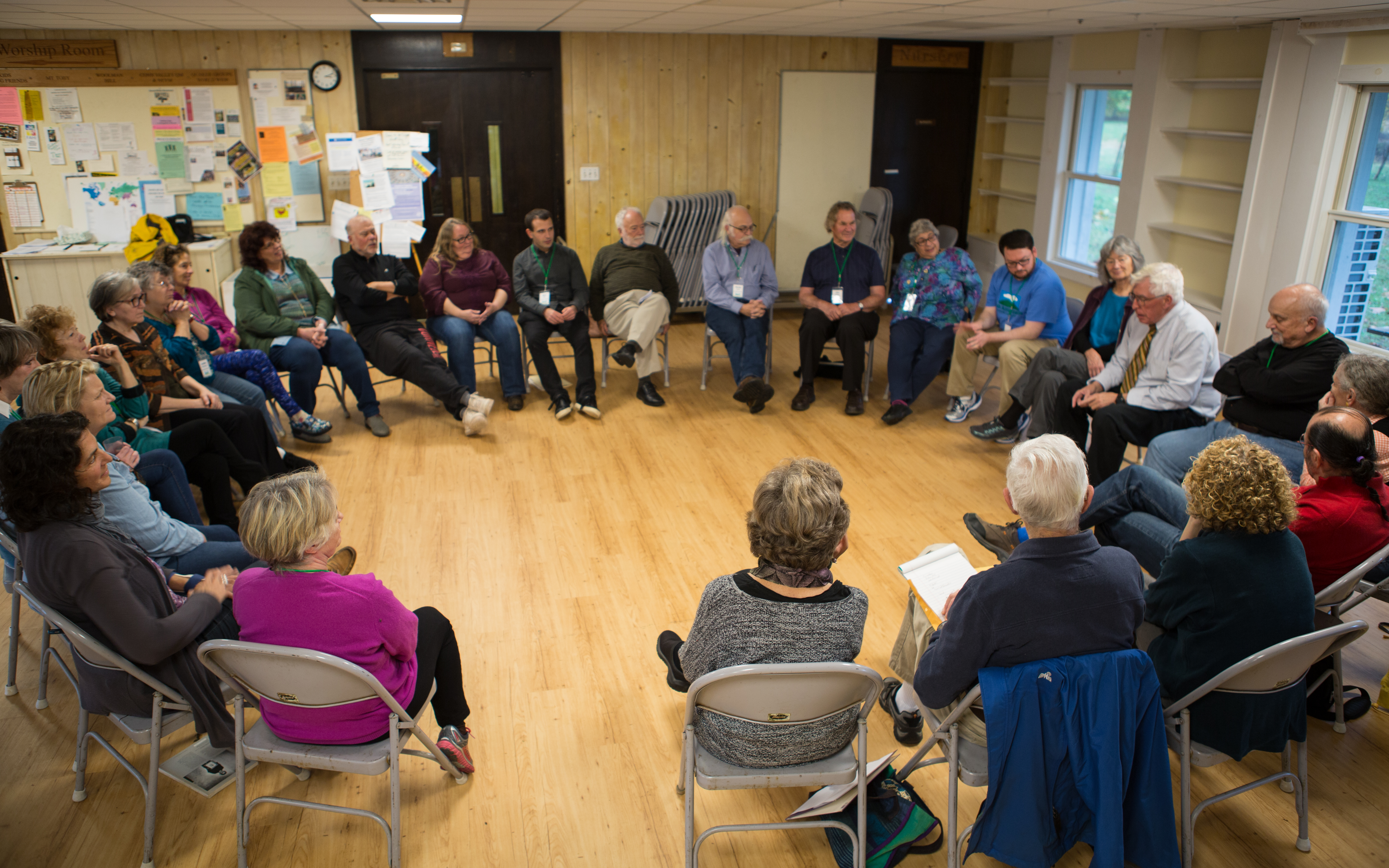 Stark differences jump out at you between the coal-mining community of Letcher County, Ky. and the college-bedroom town of Leverett, Mass. — economically, socially and politically. In the aftermath of the 2016 election, in which nearly 80 percent of the Kentuckians cast ballots for Trump, compared to less than 27 percent of Leverett voters, the two areas reached across the divide to organize heart-to-heart talks between the groups.
The Leverett initiative, modeled on one group member's efforts in Rwanda, Israel-Palestine, Bosnia, Cambodia and Burma, seeks to build common understanding across the red state/blue state divide at a time when political polarization feeds on stereotypes and blame.
As the groups build trust and empathy, their visits to and explorations of each other's very different cultural landscapes aren't intended to bring about changing beliefs or behavior. Instead, they're seen as a way of shedding light on shared values. The hope is to find common ground to confront shared problems.
My project explores the groups' feelings about their differences and similarities — and explores possibilities for, and limitations to building consensus. I look at why there may be mutual distrust as well as mutual desire to bridge widening political divisions. What are the limitations to healing? What are the possibilities for replicating this focused approach elsewhere to build understanding?
I hope to explore the emotional terrain of participants, but also to include reactions from the larger communities about the value of this work toward healing social fragmentation.