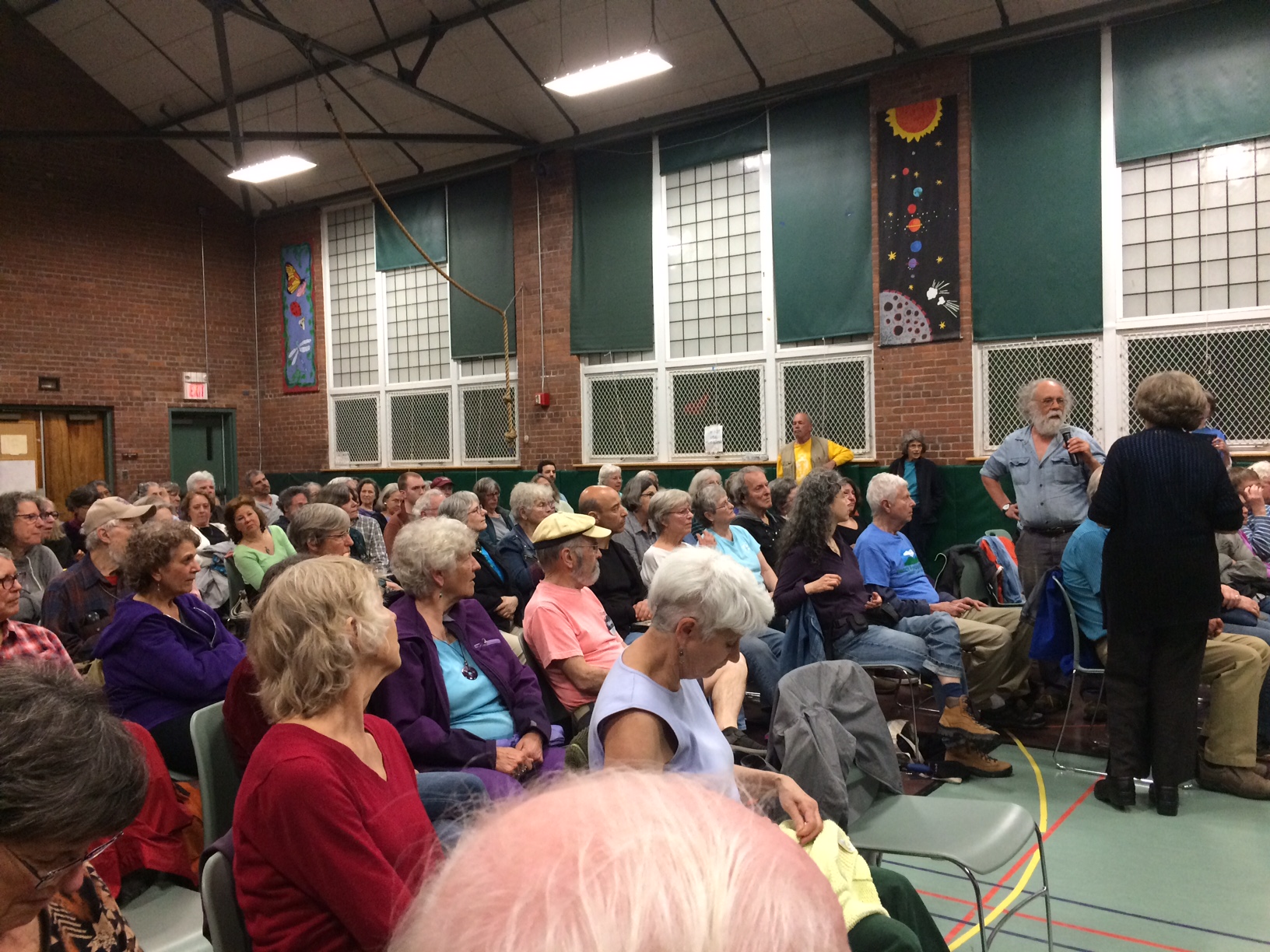 LEVERETT — Hands Across the Hills, the grassroots project that aims to build bridges across a political and cultural divide that seems to be widening in this country, is being awarded a "U.S. Peacebuilding Award of Excellence" for its work between residents of Leverett and Letcher County, Ky.
The Washington, D.C.-based Alliance for Peacebuilding, a 15-year-old international organization that has been focused largely on global peace work, plans to present its first Melanie Greenberg U.S. Peacebuilding Award to HATH and its facilitator, Paula Green, at its PeaceCon gathering next week in Washington.
The award honors Greenberg, who led the organization for seven years and "was getting so concerned with the conflict she was seeing in the United States. It's a conflict we have seen, of polarization, and tribalization and hate, racism, hate crimes that we've seen take over countries around the world," said Elizabeth Hume, the organization's vice president and acting CEO. "We have to wake up and recognize that we have been downgraded as a flawed democracy. There are serious warning signs that tell us we need to look at our own backyard and address the conflicts that are happening here, whether they be race, gender or poverty. "
Hume said it selected Hands Across the Hills – organized by a group of Leverett residents following the 2016 presidential election as a way of reaching out to understand political and cultural differences that were at play – exactly because so many peace building programs have been "popping up around the country,"  some of which are not "living up to peace building or conflict sensitivity standards. There's concern that everybody thinks everybody and anybody can do this."
She added, "We were incredibly impressed and inspired by the fact that this group was put together and has modeled great peace building approaches that have been used all over the world, learning from what we've learned from them.  The focus is really on  listening, learning how they can help each other, how they can learn from each other and build bridges. It's a long, deep process, and this is a start. We hope other peace building programs can learn from this incredible model of diversity, using a great conflict lens, going to the community level. It models everything you're supposed to do in a peace-building program."
Green, who was among the founders of the alliance, plans to accept the award on behalf of the Leverett-Kentucky project Oct. 25. 
Green was honored in 2009 by the Dalai Lama as an "unsung hero of compassion" for her work as founding director of Amherst-based Karuna Center for Peacebuilding, and created the Conflict Transformation Across Cultures program at the School for International Training.
She said Hands Across the World, which has begun working on an interracial dialogue project involving South Carolina as well as the Pioneer Valley, said she fell into domestic peace building work soon after she retired from the CONTACT program.
"This is quite wonderful, and it's a complete surprise to me," said Green, who will also be part of a panel at the conference talking about the changes in perceptions and stereotypes resulting from Hands Across the Hills, and how the model can be adapted to other communities.
"It's significant to have this program recognized by an international organization that has an awareness that we need to work in our own country," said Green. "So many of the roots of our problems here are being exacerbated by political polarization."