Project March 29, 2017
Climate Change in the Maldives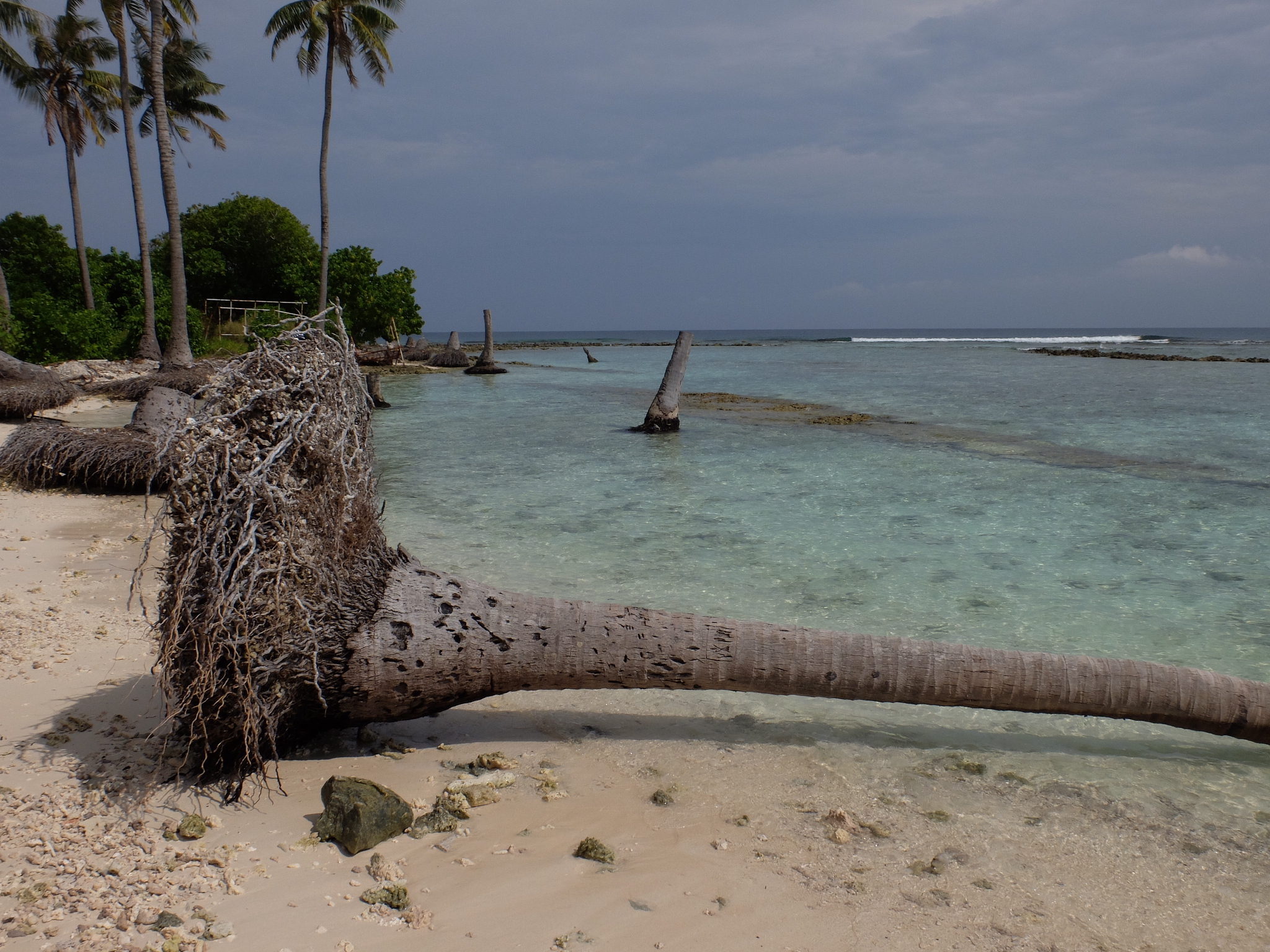 Until the late 2000s, tourists in the Maldives were only permitted to visit privately owned islands housing luxury resorts. In 2009, following sweeping democratic reforms, the government loosened restrictions, allowing visitors to stay on islands inhabited by locals and issuing licenses for Maldivians to open their own cheaper guesthouses. Following the ruling, hundreds of businesses have ballooned across multiple island chains.
But as conversations about climate change have gathered steam in the Maldives, owners from these small-scale businesses say promises to insulate tourists (and residents) from rising sea levels have mostly gone unfulfilled. Though luxury resorts spend millions annually on shore protection by building sea walls, dredging, and sand pumping, Maldivians living on government-owned atolls say taxes paid by their businesses specifically for environmental protection have not reached them. Instead, many say, funds have been pocketed by politicians in President Yameen's administration, which has been accused of far-reaching corruption.
Now, following recent evacuations due to intermittent storm surges and the loss of up to 600 feet of shoreline on some islands, business owners worry that unless the government helps them, they will no longer be able to protect tourists from rising seas. In this project, journalist Kai Schultz looks at the growing crisis.
×

PART OF: Climate Change in the Maldives

March 31, 2017

×

PART OF: Climate Change in the Maldives

March 29, 2017
RELATED ISSUES